Mom will love this new collection of baby gear that blends with the home.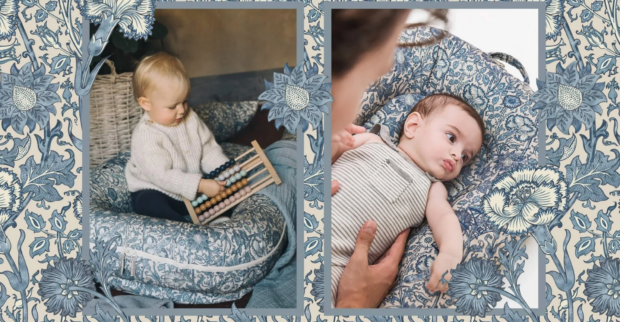 DockATot has announced a collaboration with Morris & Co., the British interiors brand recognized for its nature-inspired fabrics and furnishings.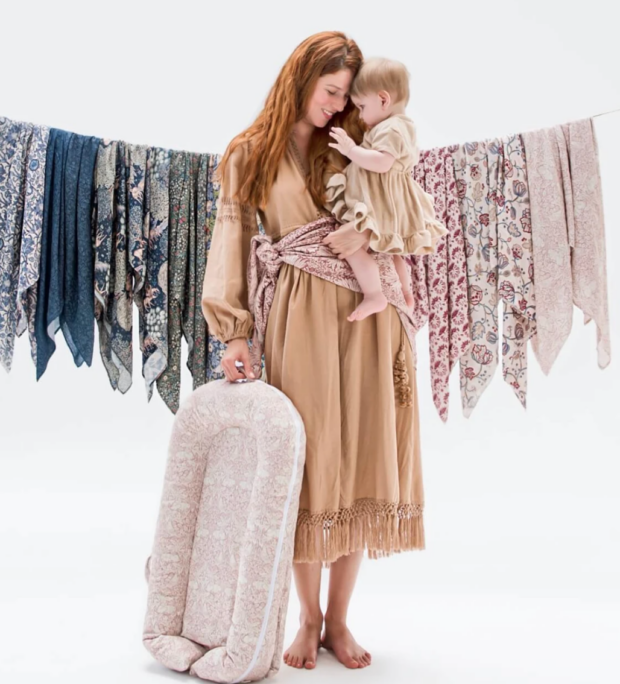 Set to launch globally on November 9, the collection will include DockATot docks (in both Deluxe+ and Grand sizes), Aristot bassinets and ottomans, tents and decorative, meditation and nursing pillows, among other items. Plus, later this year, DockATot will add new products to its offerings, further expanding the collaboration.
"I have always admired the works of William Morris," says Lisa Furuland Kotsianis, the founder and designer of DockATot. "His ornately beautiful fabrics and furnishings were at the epicenter of the arts and crafts movement, a time period in design that I think lends itself perfectly to a family-friendly home."
William Morris (1834–1896), a leading figure of the Arts and Crafts Movement in Victorian Britain, designed a variety of items but is best known for his carpet, fabric and wallpaper patterns. The new collection of docks showcases a curated selection of Morris' classically ornate designs, depicting swirling plants, flowers and elegant gardens found in England in the 1860s.
Meant to easily blend with the home, the collection's ethos perfectly aligns with the William Morris quote: "Have nothing in your houses that you do not know to be useful or believe to be beautiful."
For more information on the collection, click here.