Learn what our industry is doing to support the movement.
In case you missed the memo, March is Women's History Month! The celebration kicks off on March 8 with International Women's Day and, as a result, children's brands and retailers are getting in the spirit with empowering releases geared toward young girls.

Mattel's Barbie announced plans to release a new line of dolls mirroring  female icons. The dolls are a part of a new series called "Inspiring Women" and will feature the likenesses of women such as Frida Kahlo, Amelia Earhart and Katherine Johnson. In total, 14 women who have inspired others through their work, achievements and activism will be paid tribute to in the new line.
"As a brand that inspires the limitless potential in girls, Barbie will be honoring its largest line up of role models timed to International Women's Day because we know that you can't be what you can't see," says Lisa McKnight, senior vice president and general manager of Barbie. "Girls have always been able to play out different roles and careers with Barbie, and we are thrilled to shine a light on real-life role models to remind them that they can be anything."
Honorees include American filmmaker Patty Jenkins, the first woman to direct a film with a budget of more than $100 million for Wonder Woman; American snowboarder Chloe Kim, who took gold in snowboarding halfpipe at the 2018 Winter Olympics; French chef Hélène Darroze, who has three restaurants and two Michelin stars; and Australian conservationist Bindi Irwin.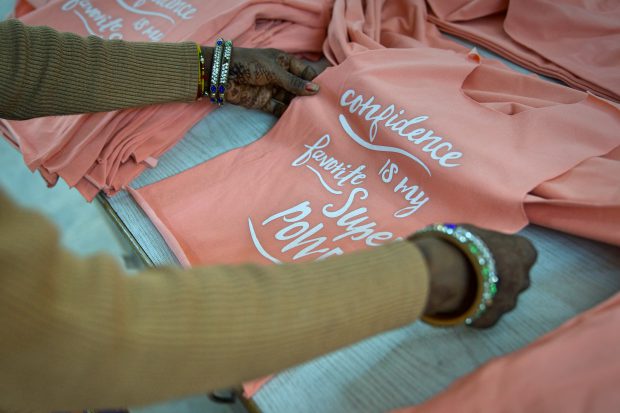 Female-empowered collabs are also in the works, such as Kidbox and To The Market teaming up to create a T-shirt for young girls that reads "Confidence is My Favorite Super Power." 
The message was envisioned by the female CEOs of Kidbox and To The Market, Miki Berardelli and Jane Mosbacher Morris, who wanted to partner to support women and girls. "We want to inspire girls to believe in their power," says Miki Berardelli, CEO of Kidbox. "We encourage parents to start the conversation with their girls about confidence and celebrating women's achievements throughout history."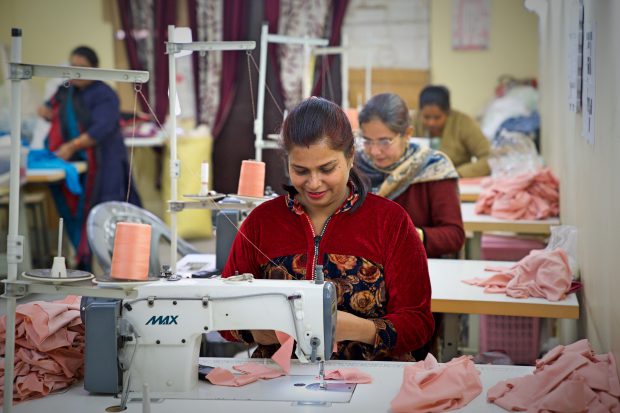 Available in sizes 2T to 5T, the shirt comes in white and "Blooming Dahlia" (a coral hue) and will be included in select Kidbox orders this month. What's more, the tee is designed in New York and manufactured in India by women in vulnerable communities, with every worker ensured a fair wage, childcare, healthcare and opportunity for career growth.
For a more in-depth look on how our industry is embracing the power of women and girls, read Hear Us Roar! in Earnshaw's new March issue.