On a gorgeous fall day, the Earnshaw's team cruised out to Fire Island with a super-sized menagerie in tow. In "Flying High," photographer Cleo Sullivan captured our models posed in their nautically inspired springtime best—with vintage details, shipshape stripes and a patriotic palette—alongside 8-foot penguins, a taxidermist's fox and a flock of oversized butterflies. Needless […]
Jennifer Cattaui
Editor in Chief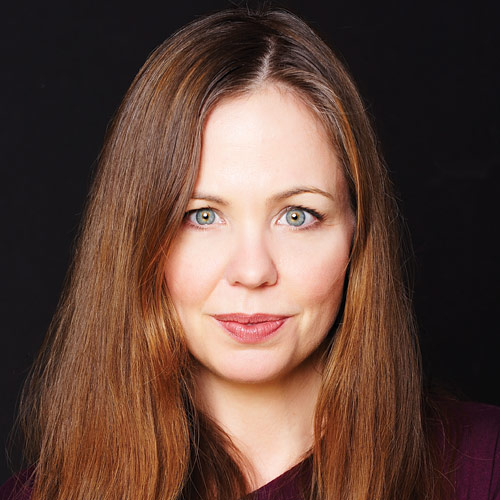 On a gorgeous fall day, the Earnshaw's team cruised out to Fire Island with a super-sized menagerie in tow. In "Flying High," photographer Cleo Sullivan captured our models posed in their nautically inspired springtime best—with vintage details, shipshape stripes and a patriotic palette—alongside 8-foot penguins, a taxidermist's fox and a flock of oversized butterflies. Needless to say, the island fishermen, who normally enjoy quiet fall Fridays casting off from the shore, were bemused at the backdrop borrowed from a surrealist reverie.
Fittingly, we dedicate this issue to the dreams and dreamers that make this world, and the childrenswear business, go around. Our Earnie Award winners each dreamed of building goods and brands that people would love, and our Hall of Fame honorees dreamed of building careers that would matter. In "Winning," we highlight the Earnie Award winners and talk with their retail partners to find out just what distinguished them from the fray. Our Hall of Fame honorees, Ruth Walnick, Joyce Henry, Roseann Yarusi and Janice Weinman, get top billing in "Standing O," where they discuss their careers in the children's market, how the industry has changed and what they've learned along the way.
Always a season ahead, in this issue, we preview Fall 2012 outerwear in "Winter Fresh," and find that purple is the new pink, trappers should be kept and faux fur is always in fashion. Also fashionable these days is a stylish take on the traditional diaper bag, and in "Thinking Inside and Outside the Bag," we check out some standouts for store shelves. As for what's in fashion this spring, "On Trend" highlights some of the best soft toys for babies, garden themed duds, and camp gear and goods for kids. We also chatted with apparel companies Atsuyo et Akiko and Wonderboy and got the skinny on the latest footwear by Melissa as well as Fiorentini + Baker. Lastly we preview the tradeshow scene for 2012 in "To Market We Go" and highlight the who's, what's, where's and when's for children's buyers canvassing the country on a search for amazing merchandise.
We know this issue hits you during your busiest month, but we want to remind you to take a moment this season to remember your dreams and make new ones. Think about what you want for the year ahead, and go for it.
Happy Holidays!
—Jennifer Cattaui