It's human nature to want what we want—when we want it—and to be disappointed when things don't happen on our timeline. Not to sound corny here, but there's often a reason why things—promotions, big orders, loads of foot traffic—don't occur according to our accelerated schedules. All the opportunities in the world could cross your path, […]
Caletha Crawford
Editor in Chief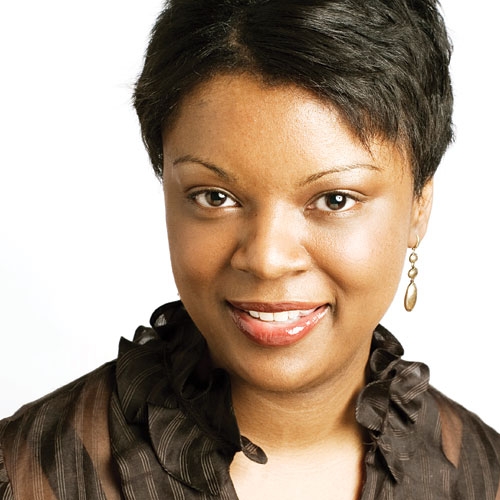 It's human nature to want what we want—when we want it—and to be disappointed when things don't happen on our timeline. Not to sound corny here, but there's often a reason why things—promotions, big orders, loads of foot traffic—don't occur according to our accelerated schedules. All the opportunities in the world could cross your path, but if you're not prepared, they might be less of a blessing and more of a curse. With every new endeavor there's a learning curve. While painful to climb, it's often easy to see in hindsight that every step was necessary.
Isaac Ash, the subject of this month's Q&A ("Fortune's Son," page 18), believes in steady growth and chasing only the prospects that make sense. As founder of United Legwear & Underwear, his driving principle has been to excel at every aspect of his business. His goal of being "best in class" means understanding the company's capabilities and amassing the right team for the given tasks. Looking at his stable of enviable brands, it's easy to think "I want that." But it didn't fall into place for him overnight. It's been a steady trajectory filled with strategic decisions and careful timing.
Timing also plays a big part in fashion design. Designers can feel the urge to move past a particular silhouette or hue, but jumping ahead of the market could be as detrimental as holding onto has-been looks. In "Spring Mix" (page 22), vendors share their interpretations of what's hot right now. And given the lingering economic difficulties, it's not a surprise to learn that fashion tweaks trump fashion leaps. Instead, brands are walking the tightrope between providing looks consumers are already comfortable with and adding enough spice to goose spending. As you can see from our "Summer Daze" fashion story (page 26), many tween labels have found their footing. Though the glowy photography bathes the looks in a timeless feel, be assured, the direction is very now.
Also seizing the moment, Earnshaw's owners have launched 9Threads, a digital marketing agency. This initiative extends our dedication to supporting fashion companies by providing services that will broaden their exposure within the industry as well as to consumers at large. 9Threads' capabilities include social media marketing, digital content distribution, custom design and content, website development, mobile marketing and search engine optimization. In short, we're offering all things digital to help you get in step with the times.