Full of Beans (*) Washington, DC Entering its 25th year this month, Full of Beans is celebrating by going greener, said owner Mare Hutchens, who is trying to support local vendors as well as U.S.-made and fair trade products. Her cozy, playful store offers moderate to upper tier, age-appropriate children's clothing and gifts. Hutchens plans […]
Full of Beans
Washington, DC
YoungColors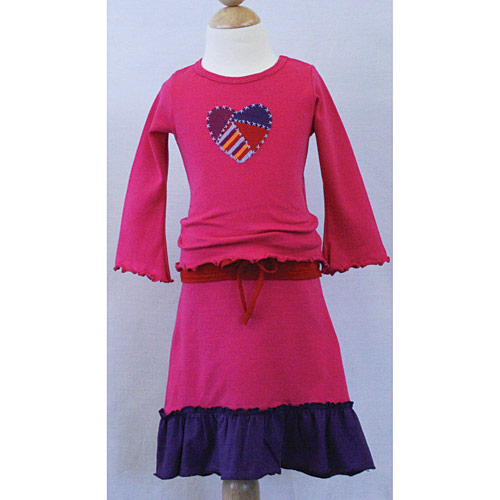 Dawn Price Baby
Washington, DC
Under the Nile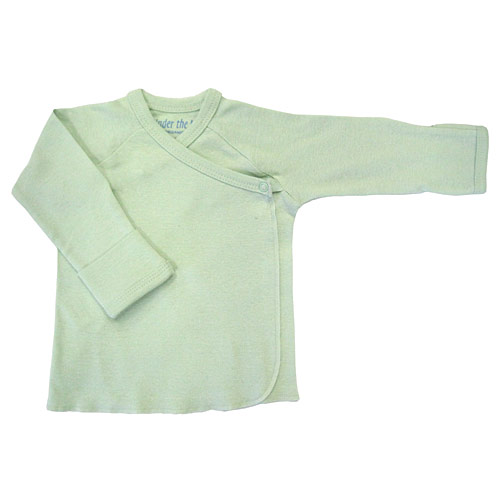 Ajovi's House
Washington, DC
Desigual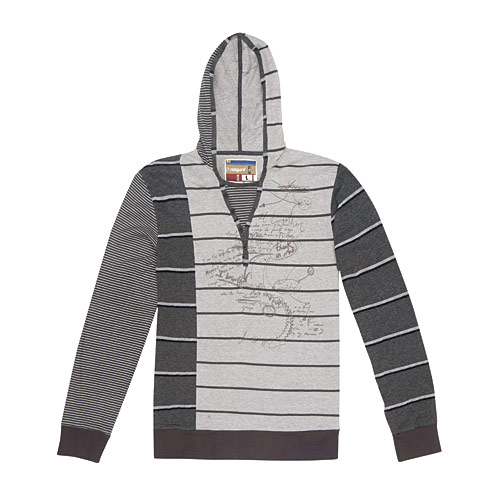 Full of Beans (*)
Washington, DC
Entering its 25th year this month, Full of Beans is celebrating by going greener, said owner Mare Hutchens, who is trying to support local vendors as well as U.S.-made and fair trade products. Her cozy, playful store offers moderate to upper tier, age-appropriate children's clothing and gifts. Hutchens plans on offering earlier promotions to incite buying for the coming holidays and upping store promotions in her area. "I'm attracted to smaller magazines and newspapers with ongoing ads, so [I can] change [the content] to reflect the season," she explains. This year, she believes her retro toys will prove popular stocking stuffers.
Ajovi's House (~)
Washington, DC
Ajovi's House, which opened in 2009, allows Sherrie Richardson to stock the items she always wanted for her two kids. "We try to bring different styles to the D.C. area that other boutiques don't offer," she explained. Richardson will promote a lot of special offers through the store's website for the holiday season, and she plans to make a big push on Facebook and Twitter. Along with that, she will have models clad in Ajovi clothing strutting their stuff in the local malls, directing traffic to the shop.
Dawn Price Baby (#)
Washington, DC
With two D.C. stores, Dawn Price Baby gives the best of both worlds. The Capitol Hill location has a homey feel, described owner Dawn Price, who opened that location in 2004. Meanwhile, the Georgetown store (added in 2007) is open and airy thanks to tons of windows. For the holidays, Price plans to push personalizable items via various online promotions. She believes the economy is turning around—slowly. Customers are still "wary about purchases, but more strategic," she noted. Overall, Price is optimistic that this holiday season will be better than the last.
Infants/Toddlers
* Seedling Kids: organic, U.S.-made unisex one-pieces in bird's nest, robot and tree themes
* Heyne Bogut for Otto and Lulu: cotton dresses and tees in pink, dandelion and olive
~ Luxe Baby: three-piece wrap kimono sets
~ Fore! Axel and Hudson: foliage rompers with golf cart trim 
~ Rowdy Sprouts: rocker tees and Bob Marley one-pieces in red, yellow and green
~ A/C Pink 7: gray dresses with diaper covers
# Daily Tea: rompers in Prioska Blossom and Folk Floral prints
# Nesting Doll: pomegranate-colored tees and boot-cut leggings in indigo
# Kissy Kissy: velour footies in fuchsia; pink and blue two-piece kimono sets with footed pants
# Under the Nile: organic Egyptian cotton unisex one-pieces, footies and long-sleeve crossover undershirts with footed pants in sage
# Charlie Rocket: tees and matching striped pants in pear
Girls 4 to 6X
* Designers and Artisans by Karthika Audinet: jewel-tone fair-trade sundresses that turn into jumpers and matching accessories
* Eye Spy: multicolor cashmere or cotton dresses with simple bodies
~ Belle Amê: hot pink, red, baby pink and lavender bloomers
~ Mim-Pi: red polka dot hooded dresses; white tulle skirts
# Tea Collection: roll-hem denim pants and lace dresses in heather gray
# Mimi and Maggie: patchwork skirts with mosaic flower embroidered tees and fuzzy cardigans
# Pink Chicken: generously cut, flowy cotton dresses
Boys 4 to 7
* Monster Republic: T-shirts with a Bob Marley print
* Wes and Willy: cotton tees with sports or peace prints
* E-Land Kids: dressy seersucker shorts, pants and jackets
~ Mini Shatsu: unisex cotton shirts
~ Fore! Axel and Hudson: striped suspender shorts; tie placket polos with a skull print
~ Knuckleheads: logo hoodies in teal, black and white
# Daily Tea: mix-and-match graphic tops and solid pants in various colors
Girls 7 to 14
* Siaomimi: aqua and coral cotton sweaters with big buttons on front
* Young Colors: multicolor cotton tiered skirts in pink, blue and red
~ Millions of Colors: tangerine or gray rompers with matching cardigans
~ Mula Mula: denim jumper dresses
~ Desigual: reversible hoodies with a flower print in red, plum and green; floral leggings in red and plum
Boys 8 to 20
~ Desigual: gray and white cotton hoodies; dark wash Keemun 5005 basic skinny jeans; blue and black hoodies
Accessories/Gifts
* PluiePluie: raincoats and matching rainboots
* Young Colors: large cotton brimmed hats
* Mirasa Designs: stuffed animals
# Tuff Cookie: 'monster' hats with eyes, teeth and a mohawk with matching fleece jackets featuring a 'monster' hood
# Pediped: classic patent leather sandals from the Flex collection
# Aden + Anais: blankets, sleeping sacks and washcloths 
# 3 Marthas: oversized terry hooded towels with embellished sailboat and giraffe designs
# Oopsy Daisy: easy-to-clean placemats for kids
# Angel Dear: soft, washable cashmere animal lovies
—Christine Bove