It's often said that you make your own luck. Though it's unclear where the expression originated, one only has to look at the trajectory of United Legwear & Underwear to see its truth. Isaac Ash, who started the New York-based company 12 years ago, cut his teeth in the legwear industry while working in the […]
Isaac Ash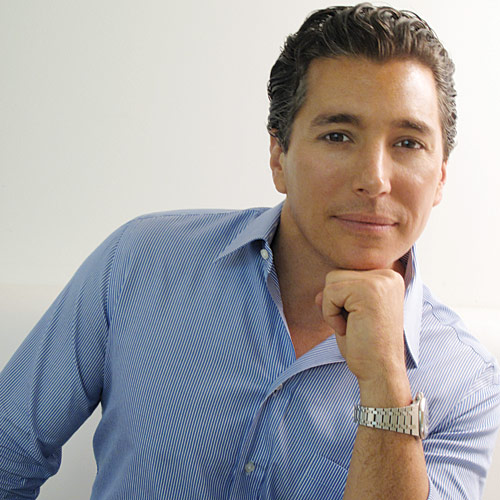 Puma
United Legwear's relationship with Puma has been going strong for 11 years and counting.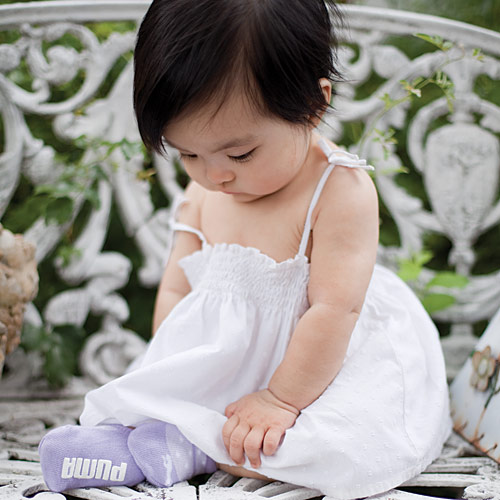 Zutano
The company is launching Zutano legwear for Spring '11.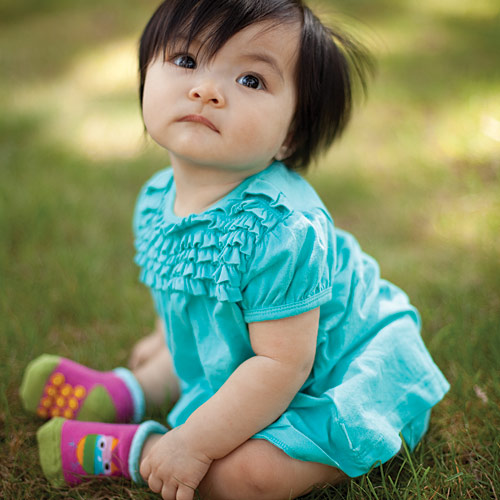 It's often said that you make your own luck. Though it's unclear where the expression originated, one only has to look at the trajectory of United Legwear & Underwear to see its truth. Isaac Ash, who started the New York-based company 12 years ago, cut his teeth in the legwear industry while working in the family business, Ash Hosiery, with his grandfather, father and uncle. At 18, he was selling socks door to door after high school. From there, he worked his way up until finally he was ready to use those experiences and the wisdom he'd gleaned from his family for his own venture. Ash said he just knew it was time to do his own thing. The confirmation? When he called his initial business partner to inquire about working together, Ash found that he'd had the same idea.
Such coincidences are a running theme for Ash; the most recent occurred when he decided to purchase the BabyLegs brand. Ash—who said his wife, 2.5-year-old daughter and a 1.5-year-old son are his litmus test for all of his products—brought home a pair of the brand's baby legwarmers, and they immediately got his wife's stamp of approval. One day he decided to call the owner, who happened to be on the verge of shuttering the company due to fallout from the financial meltdown. Instead, she got on a plane to New York the next day to hatch a plan to save the label.
Of course, neither of those moves would have been successful if Ash hadn't been prepared to take advantage of the opportunities. Among the personality traits that aid him in business are his ability to notice everything and his willingness to take it all in—whether it's a new product at the mall, his family's advice about how to be a better salesman, an employee's suggestion for capturing more market share or the smallest article in Parents magazine mentioning a mom who desperately needs to be introduced to the concept of baby legwarmers. It is this keen eye and talent for seizing the moment that has helped Ash position United Legwear as a go-to source for all things socks, tights, leggings and—thanks to recent expansion—now bodywear and shoes.
The exec's spongelike mind has served him well, especially while under the tutelage of his grandfather (and namesake), who took a special interest in his future. To this day, Ash often quotes his grandfather's wisdom and considers it as he goes about his daily life. "He was really the one who schooled me, although I must have [tried to] quit 15 times," Ash recalled. The senior Ash didn't allow that to happen. Instead, he kept his grandson in line, much as his own mentor had during his days at the I, Shalom handkerchief company. As the story goes, the elder Isaac Ash—then a young man—got angry after his boss singled him out for goofing off, even though about 30 of his peers were also messing around. So he quit. Unfortunately for him, his mother was having none of it and marched him back to the office to ask for his job back. It was only then that he learned why he had been singled out. "Shalom said, 'The reason I yelled at you is because you're the one who has the drive, and you're going to be a boss one day. I see it in you," Ash said. Upon hearing this story, the younger Isaac finally understood why his grandfather had been so tough on him; he was preparing him so he could reach his fullest potential.
With the addition of BabyLegs last year, Ash took the advice of another elder—this time his dad, Edward. "My father told me something years ago: 'Stay at one thing, do it well and then add your brand extensions on eventually,'" Ash mused. "That's where we are now. I've been at this for 12 years, and it's time to expand." Today, the company's roster of brands includes Puma, Skechers, Rockport, Cynthia Rowley, Baby Genius and the newly added Zutano. And in addition to BabyLegs, Ash is looking for other "meaningful" businesses to acquire. He is also branching out into new product categories, namely underwear and footwear.
No matter which direction he moves next, quality will remain the company's top priority. As his experience in legwear has taught him, if you offer a top-notch product, you create customer loyalty. "Legwear is not a primary reason for shopping. It's an impulse buy or a necessity buy," he said. "[Consumers] walk through Foot Locker, remember the Puma socks they bought and they'll pick up a pair or two. That's the key—the experience. A sock that wears well that consumers get their value out of [will prompt them to] go back to that store and purchase it again."
How did you get your start in the legwear business?
From 1988 to 1998, I worked for Ash Hosiery. In 1988, I started selling slouch socks out of my mother's car. I was 18 years old. Half my friends were going out to smoke pot and eat pizza. I had one SKU of slouch socks in 35 colors. I felt like a Baskin Robbins. After school, I went all over New York, New Jersey and Connecticut. I walked into any and every store that had socks. I'd come home at 7 or 8 at night and hand my father a yellow pad with handwritten orders.
What's the most valuable lesson you learned from working with your family?
I'll never forget the day I made a sale for 90 cents apiece. The line sheet said $1.10, but I thought [the reduced price was justified because] I got double the quantity. My grandfather said, "But you gave the goods away! Are you a salesman or an order taker?" The key, he explained, is to sell your product and tell the customer why you need the $1.10 rather than give the goods away at 90 cents. Anyone can give goods away. Also, if you're going to ask for the $1.10, the quality had better be there. I learned to put the money into the product and ask for [the full price] rather than take the money out and try to do the volume. That's why I'm still going strong 11 years with Puma, and we just signed on for more years, because anyone who buys the Puma product loves it.
Sounds like the experience was a great springboard. How'd you make the leap from employee to owner?
I needed my own space. There were too many Ashs in the office. I had a chance encounter with the head of IMT Accessories. The company was opening up divisions—bags, accessories, underwear—and I thought maybe they'd want to start a sock division. I called the owner and asked if I could come talk to him. He said, "I was going to call you. I have your number right here." I got chills. I went to meet with him, and he offered me an office and said good luck. From there, I hustled and used their back office. Early on, I was doing Target's infant, toddler and kids private label. Then Puma came along. I made a presentation for Puma in 1998. I proposed six styles: three men's, three women's. That was it. Puma is with me to this day. The president of Puma said, "No one [else understood] the brand in 1999. You got it. We just needed a good sport sock or two, and you did it." I translated the brand's identity into legwear. To this day, the president uses me as an example. From there, I kept on doubling the Puma business, and as it grew, United Legwear grew.
Puma has obviously been an important partner for you. What's your strategy for selecting brands?
We've picked some great partners. A lot of brands have wanted us to compete in the sports lifestyle world. No need—we have Skechers, the global leader. Who [could be] better than that? We're at the mid tier in doors like Stage Stores and Sears with its U.S. Polo Association label. I would never think of putting Puma there, but that brand gets me in those doors. We have Luvs at Family Dollar. Cynthia Rowley is our high-end designer. We like pushing the envelope to make some runway product for her, and some of those designs make it to retail at places like Nordstrom and Bergdorf Goodman.
We play at multiple tiers of distribution, but we want to be the best at each level, and the product shows it. I won't put out a product that I won't put on myself or my family. That's the bottom line.
What makes a brand a good fit? Which is more important, the brand's equity or the people behind the label?
It's a 50/50 mix. You have a lot of brands out there that have a lot of brand equity but the people behind it don't understand us and aren't visionaries like me. I like to partner up with other visionaries that get me and my company, and then we're off to the races.
What I love about Baby Genius is that [its licensing agent] Joester Loria is great and I love the educational piece behind the property. I think it could be the next Baby Einstein. But I signed on because of the great message behind it—I love the Circle of Education [the musical system for early learning the brand developed] and because Larry and Howard Balaban [the owners] are so charitable.
Zutano is a another good example. I know from meeting [owners] Michael and Uli Belenky and seeing their dynamic that there's only one way to go with them, and that's up. We've signed on for multiple categories, from legwear to footwear to rainwear. We're ready to take that brand to the next level with them. They are not the biggest, but they are best in class. There's a huge canvas there.
Even with your background in the legwear business, there must have been difficulties early on. What was your biggest challenge?
When I went out on my own, I knew nobody overseas. Learning the supply chain from Asia and how to get product to market was interesting and a learning curve. When I started, the bulk of the business was in Korea, then it moved from Korea to Taiwan, then Taiwan to China. There were bumps in the road, but you figure it out. They're good partners over there. But China has changed. It is absolutely a different model and more dynamic now than it has been over the last 20 years—and that affects everything, so you have to be on your game. Sourcing is my next initiative. Everything is set here in New York, but supply chain efficiencies and getting product to market and dealing with the new China is next. I've hired an in-house head of sourcing and factory compliance so that, just as we're best in class, we're only going to work with best-in-class factories that are approved, audited, and socially and environmentally compliant. It's key. I'm following the Puma brand's example. Social and environmental compliance is huge for them. We're looking at ways of using less packaging. We're looking at how we can give our factories better, quicker information so that their time-in-action calendar runs smoothly rather than having to make last-minute changes, which forces them to have three or four different shifts plus overtime. I'm looking at what we can do here to make a change over there, which will benefit us here.
And now you're not just sourcing overseas, you're shipping worldwide.
We're in every retailer in the U.S. [that we want to ship] and are now shipping globally. Dubai, Panama, the U.K., Australia­—these are all countries that are dying for our product. Instead of a brand going to get European licensees, we now have United Legwear Asia, which opened two years ago. And we're shipping globally so there's one consistent sock or legwear out there.
The global nature of this business often proves to be the biggest hurdle for new companies—even those with great products. At your size, you must have certain advantages.
I have an opportunity because people are coming to us knowing our buying power, our warehousing power, and our sales and marketing power. We can take a brand or a company and plug it into the model. It's efficiency of scale.
I have the staff in New York for sales. I have the systems in a 100,000-square-foot Edison, N.J., warehouse. I have a 75,000-square-foot warehouse in Commerce, Calif. So we're ready to plug in other businesses. I look at companies that have a great core and a great product but they're drowning in today's business culture. For instance, I could lower people's freight charges by 20 percent because of the number of containers we're bringing in. If someone is paying 10- to 15-percent warehousing charges, we [can lower that]. That's 25 percent found right there. So I think people in the kids' industry are really looking at United Legwear and companies like us to see how we can do something together. You have to look at business in different ways now. You have to find ways to survive.
BabyLegs is a good example of a company that you plugged into the model. Why did that acquisition make sense?
What I saw in BabyLegs is a great name and brand equity and the respect the brand has with the mommy bloggers and cyber moms. It meant something other than being the biggest. BabyLegs had a great run, but with the credit crunch, banks were clamping down and BabyLegs was a couple weeks away from disappearing. I saw the brand at retail and gave the owner a call. I've pumped thousands of dollars into the company. We have tripled the sales on the BabyLegs website. I was able to come in, stave off the bank, buy the company, save nine or 10 jobs, support them in warehousing and back office, and stay out of their way.
How do you know when you're ready for these moves—opening the Asia office, adding bodywear, buying companies?
It's a feeling—and a matter of when the opportunity presents itself. If I have people who can handle it, then I'll do it. Another thing my grandfather told me is to know what you do and do that well, but know what you don't do and go out and get people who can do those things. That has been the key in hiring employees. I tap into other people's experiences to support me and the company. I say to someone like Gennie [Murphy, senior vice president of brand marketing and sales], "You worked at a Fortune 500 company. I didn't. I came from a family business. You need to apply what you know here." My eyes are open and I'm tapping in to these people's skills. At the end of the day, the final decisions are mine—but it's not my way or the highway. This company is very family, organically structured. Everyone is great at what they do and they have a sense of ownership. I call it "skin in the game." They know where I came from—from selling socks on the streets to 10 years later starting my company and then buying out my partners in 2007. I have their respect, and that's what I care about. I like to breed a positive, upbeat atmosphere, and that encourages people to stay. Some people have been here for eight, nine and 10 years.
That's why I didn't pull back in the recession. I added staff, because I think in times like this you get good people who may have been laid off from larger corporations and who can add immediate experience to the team. Or you can get brands that other people weren't doing the right job with, like Rockport. I've been strategic.
At the onset, did you ever predict your company would experience the steady growth that it has?
It was more of a feeling that I have something very special here, and if I could just solidify what I started and add on with good people, I knew we would have something going. I envisioned this, and then some. Again, it's not about being the biggest; it's about being meaningful in the category. If you're meaningful and you do the right job, the sales will follow.
Do you have any predictions for the future of United Legwear?
It has been a great ride so far. At the end of the day, I think there's so much potential. I am so excited about the future of the kids' legwear and accessories industry. So much can be done from a merging, co-branding, licensing perspective. There's so much excitement out there. —Caletha Crawford