But Sometimes I Still Do…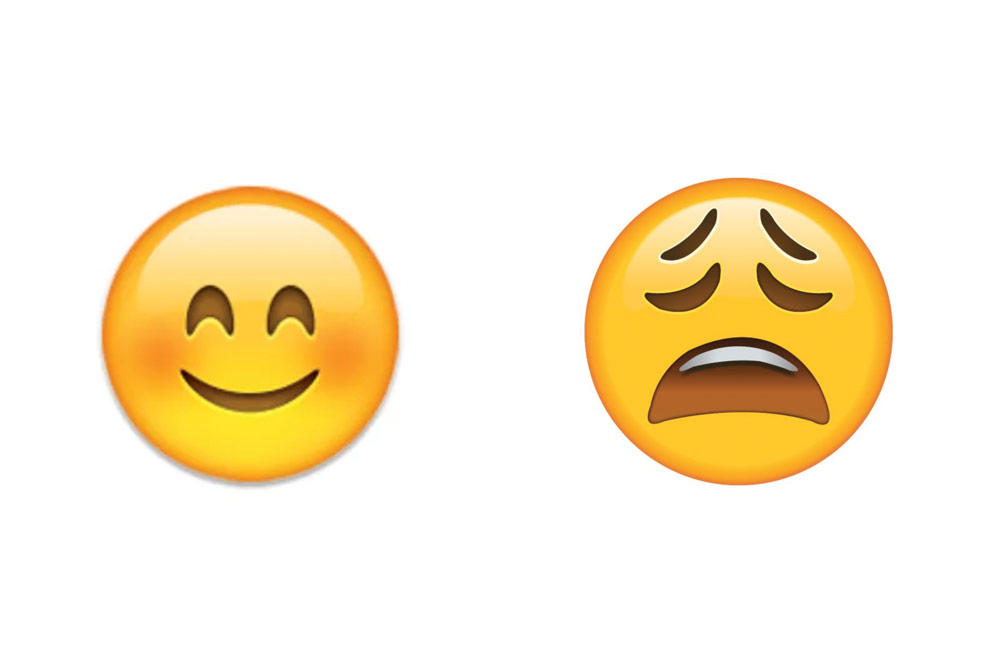 Recent studies show that the average person complains between 15 and 30 times every day! Whether it's traffic, the line at Starbucks, telemarketing calls, bad weather or slow Wi-Fi…the list goes on. There's plenty to gripe about, and people often do. Chances are you've uttered a complaint or two in the last few hours. It's human nature. In fact, misery, apparently, does love company. As New York Times bestselling author Trevor Blake writes in his book Three Simple Steps: A Map to Succeed in Business and Life, humans often bond over shared complaints.
Sadly, with thousands of store closings and downsizings in the so-called Retail Apocalypse, our industry has had plenty of complaints to bond over this year. Amazon heads the list, followed (in no certain order) by hurricanes, the economy, Trump, Millennials, terrorism, tired malls, over-distribution, stale stores, poor service, changing consumer shopping habits, toothless MAP policies, unfair playing fields and direct-to-consumer. It's the perfect retail storm.
But has it all been doom and gloom? Unemployment levels are at their lowest in more than a decade. (More people working means more discretionary spending.) The stock market is at record highs, making investors and 401K holders at least feel like they're better off. The National Retail Federation reports that sales for 2017 are expected to increase between 3.2 percent and 3.8 percent over last year. The all-important holiday shopping season is expected to be better as well. Best of all: Industry reports show that U.S. childrenswear sales are on the rise, as are birth rates. One retail study even reports there will be more store openings in 2017 than closings. The study says people haven't retreated to their homes to shop online exclusively. On the contrary, consumers (Millennials especially) crave experiences, which is one reason restaurants have been doing well of late. Smartphones have their advantages, but perhaps people are coming to the realization that the digital world can be a lonely one.
If you build it, consumers will come to childrenswear stores—provided they offer entertaining and engaging experiences that can't be replicated online. Just look at the in-store upgrades Nordstrom, Target, DSW, Macy's and Gymboree have rolled out this year to lure customers back into their stores. They include trunk shows, localized or exclusive assortments, parties, speakers, charitable events, personalized loyalty programs, free pickups and returns for online purchases—the offerings keep expanding. The bottom line? To thrive, stores must become destinations: entertaining, exclusive (as much as possible) and event-driven sensory extravaganzas—with omnichannel conveniences too, of course. Think of the new store as a hybrid community center/event space/showroom.
Today's consumer needs an incentive to get off the couch because making the drive, finding parking and getting (decent/polite) sales help—all without knowing whether the item you want will be in stock—is a hassle, especially if the same item is available online (often for less) and can be shipped overnight for free, then returned at no charge if it doesn't fit. The list of complaints to be made about traditional shopping is relatively short, but it's still a disincentive, as recent history shows.
The time for change is now, as many traditional retailers are realizing. They've finally stopped complaining about who's to blame and are taking action to reverse their downward spirals. So perhaps the perfect retail storm has a silver lining. The revamps and reinventions of in-store shopping are green shoots in a landscape once written off for dead. Retail is not dying—it's evolving, just as it always has. As long as there are children, there will be childrenswear. That's one of the many outstanding aspects of our industry.
Speaking of standouts, Earnshaw's is proud to showcase the winners of our 40th annual Earnie Awards in recognition of design excellence for 2017 (p. 10). This Who's Who of established players and rising stars from across the industry ranges from 152-year-old Carter's, Inc. (Company of the Year) to the 1-year-old Art & Eden that took home top honors in the New Brand category. And while winners range from newcomers to venerable brands, certain common traits propelled them all to the top in a challenging retail climate. You can find out more about their winning strategies in our winner profiles.
We're also honored to announce the induction of Joan Calabrese into the Earnshaw's Hall of Fame (p. 8). The late, legendary couture dress designer's career spanned four decades, during which time her creations delighted thousands of girls around the world and generated cherished memories for countless families. Calabrese walked the walk—in stylish designer pumps. She was a visionary, a trailblazer and a rebel, known for her immense talent, passion and devotion to her work.
Calabrese and all our Earnie Award winners are exemplars of a maxim that bears repeating: You create opportunities by performing—not complaining. Or, as author Trevor Blake suggests, next time you hear yourself or someone else complaining, instead of joining in, ask: "What are you going to do about it?"