What's a path to success in an era of epic consolidation?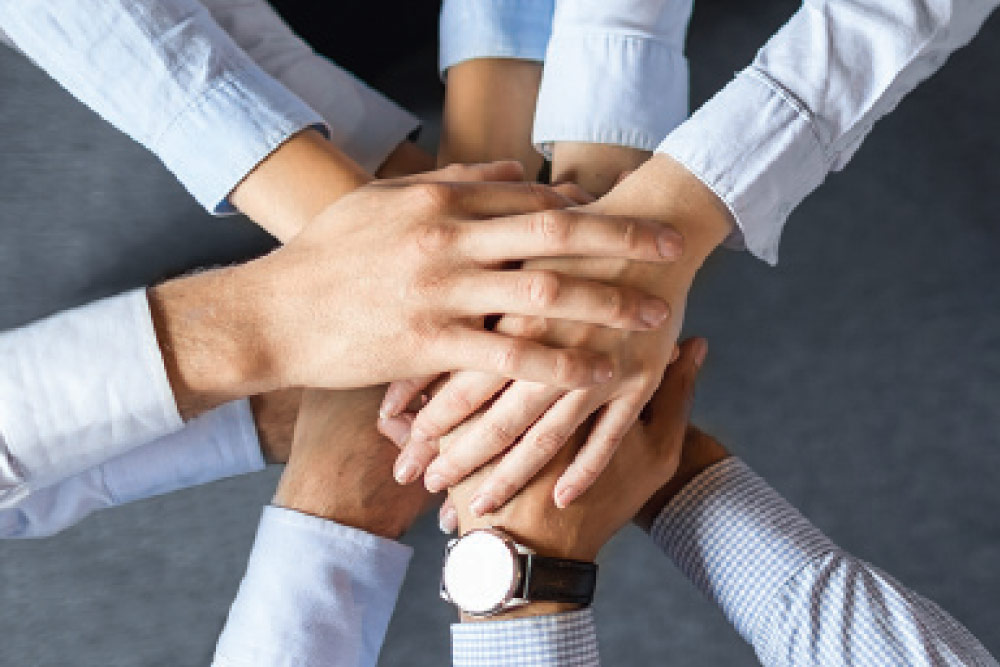 What's a path to success in an era of epic consolidation? Turns out the route doesn't always lead to expansive corporate resources or new age marketing tactics. Bigger is not necessarily better, and the latest is not always the greatest. Often success comes down to the power of close-knit family ties. From mom-and-pops to Walmart, nearly 90 percent of all U.S. businesses are family-owned or controlled, according to the U.S. Bureau of the Census. That's especially evident in our industry, where passionate parents and individuals often launch companies from their basements and garages. They are in-house operations—literally. Relatives are often key parts of the team as well as major financial contributors. In addition to dough, they invest blood, sweat and tears because they are family. Dedication and loyalty tend to be rewarded. Studies show that family ownership often results in successful, long-running ventures. These businesses demonstrate high levels of authenticity, efficiency, stability and next-generation ingenuity.
Sleepwear company Sara's Prints is one such example. Alan Steber, vice president and the subject of this month's Q&A (p. 12), says that in the few years since he and his brother, Jeff, took the reins of the family business their parents founded in 1985, they've maintained its strong family values and are now leading the company into a new era of growth. Steber wouldn't have had it any other way. He describes working in his family's business as rewarding. But it goes way beyond product and profits. The bonds he and his employees have forged run deeper than coworker status. Everyone is invested in the company's wellbeing. In fact, the Stebers consider all of their employees family members. Not surprisingly, people who work for Sara's Prints and its sister outerwear brand, Widgeon, tend to stay. Steber proudly reports that not one employee has been with the company for less than five years, and some surpass 25 years. One regular bonding activity to foster a healthy and happy work environment involves employees taking turns making lunch for their coworkers. Steber believes the kinship staff members feel for each other is genuine and makes them healthier, happier and more in tune with each other. What's more, he says it translates to better product.
Lena Aboo, designer of Sonatina and subject of this issue's Designer Chat (p. 36), credits her family's support for helping her realize her dreams of becoming a kids' shoe designer. From sharing her Kenyan father's love of music to cherished ballet lessons from her Russian mother, Aboo's culturally enriched upbringing shaped her creativity, which ultimately led to her romantic, vintage-inspired designs. And as with so many childrenswear launches, the birth of a child provided the impetus for Aboo's career change from painter to shoe designer. Unable to find "cool" crib shoes that met her standards, Aboo decided to make her own. The rest is Sonatina's history, marking another addition to our industry's rich legacy of family-owned and operated startups.
When first coming across a beautiful collection or a new brand like Sonatina, the conversation between buyer and wholesaler doesn't always jump to terms and delivery dates. While those details are important, getting to know the people behind the creations is also essential. Discovering that there may be a family history behind the venture is often what seals the deal. It's a powerful and relatable story to many family-owned retail businesses—and to the families who purchase goods. Family matters in our industry.
As millions of baby boomers enter their retirement years, a wave of ownership changes is occurring in family businesses. More batons will undoubtedly pass to the next generation in the near future. But unlike previous eras, tomorrow's new bosses in many of these companies will be women. While the fair sex remains underrepresented in the upper management echelons of public companies (not to mention underpaid), reports show the glass ceiling is being shattered far more frequently in family-owned businesses. Let me state for the record: Hooray! It's about time women are given equal opportunity to lead businesses based on merit, and gender no longer creates a roadblock. Time's up on that discriminatory practice.
A family, by definition, is inclusive, and its members must be supportive of one another for it to thrive. Whether through bloodlines or employee ties, unity is the deciding factor between success and failure. No family business—in fact, no company of any sort—should let race, nationality, religion, gender, orientation, disability or job title get in the way. There's no room for such prejudices. Our industry, a collection of thousands of family- and publicly-run businesses, is better than that.