Aiming to create a line offering well made, classic pieces that aren't too fussy, Maryam Barrett applied her fashion knowledge to launch Busy Bees. The San Francisco-based designer grew up surrounded by the apparel industry: Thirty years ago, her mother started a women's Scottish cashmere line, which is based in London. Later on, Barrett found […]
Making a Beeline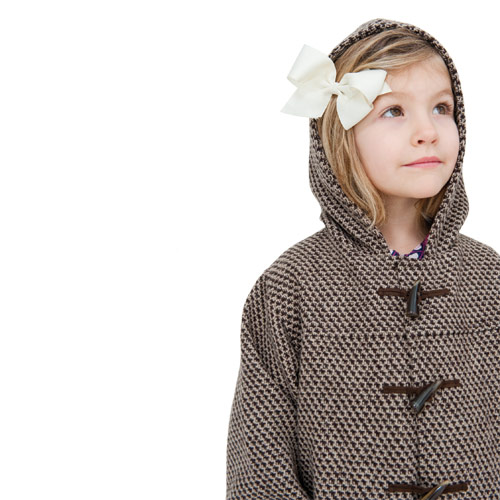 TweenSensation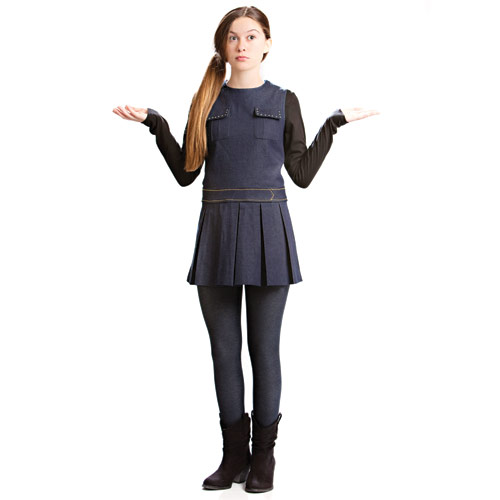 Fresh Direct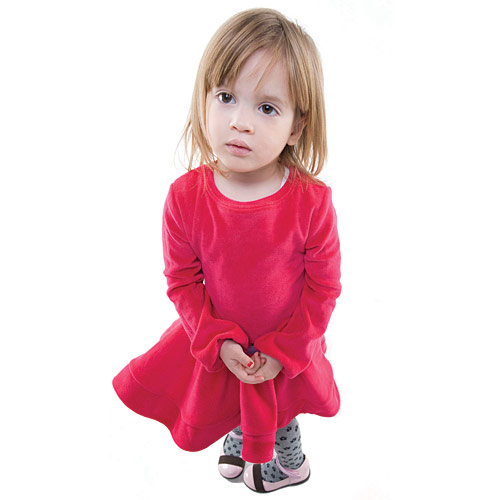 Aiming to create a line offering well made, classic pieces that aren't too fussy, Maryam Barrett applied her fashion knowledge to launch Busy Bees. The San Francisco-based designer grew up surrounded by the apparel industry: Thirty years ago, her mother started a women's Scottish cashmere line, which is based in London. Later on, Barrett found herself immersed in fashion when she took a job with public relations agency LaForce + Stevens in New York. Her experience has culminated in her own line for boys and girls 3 months to 12 years, which blends a preppy, East Coast aesthetic with Southern charm. "It [provides] something for the mom who goes to church on Sundays, dresses up for occasions and takes pride in how the family looks, but I didn't want to insult her with price points you find on higher-end clothing," Barrett explained.
While the line features classic silhouettes, Busy Bees breaks away from traditional pink and blue, instead incorporating turquoise, fuchsia, eggplant and gray into girls' pieces and red, teal, navy and gray into boys'. Barrett (and her Southern-based design partner) wanted the line to be kid-friendly. "I wanted children to be children and [the clothing to be] free of logos and 'mommy and me' looks," she explained. For girls, highlights include the Anna empire-waist corduroy dress with cap sleeves and a geometric dot print; the Morgan turquoise shift dress with fuchsia front pockets and covered buttons; a ruffled V-neck dress in Blackwatch plaid wool with a green velvet sash; a knit turtleneck dress with leggings; and more. Boys' styles range from a corduroy cargo pant to flat-front wool pants lined in satin, a green plaid two-pocket button-down and wool shortalls with contrast teal piping.
Barrett wanted to include her own heritage in the collection, so she created a separate Scottish cashmere grouping for gift-giving, which includes sweaters, baby blankets and other accessories. While the cashmere prices are much more expensive than the sportswear line, Barrett says "our pieces last, and [parents] can hand them down." Sportswear wholesales between $22 and $72; the cashmere line runs $35 to $190. E-mail contactus@busybees-kids.com or visit www.busybees-kids.com. —Melissa Knific
TweenSensation
In between designing costumes for Beyoncé, Whoopi Goldberg and Mariah Carey, Johnetta Boone somehow found time to launch a tween-focused apparel label. After attending the Fashion Institute of Technology, Boone found herself in the film arena when she was asked to assist styling for the film "Beloved." "Runaway Bride" soon followed, as well as "Cadillac Records," "The Jane Austen Book Club" and others. The "aha" moment for the New York-based girls' 7-to-16 line, which launched for Fall '10, happened when Boone's friend, a mother of several daughters, expressed concern about dressing them. There are no "in between" clothes for tweens, her friend lamented, just those that make a girl look too young or too old. Boone set out on a mission to fill this niche with an upscale, European-inspired line she named Z2 Wear.
The hip yet classic line is made in the U.S.A. and features a jewel-tone palette comprising plum, teal and fuchsia. Highlights from the debut collection include the Scottsdale denim jumper, a twist on a prep school uniform with a faux hip belt, two patch pockets and a pleated skirt; the Juliette jumper, which has a ruched empire waist; and a ruffled tunic with a Mandarin collar (in either a batik teal and gray; a pink, green, purple and black paisley print; or a black and "crayon" stripe). All pieces are designed to be comfortable and washable, says brand spokesperson Kumi Kimball.
Boone also designed a denim messenger bag with pink contrast stitching, crystal embellishments and the Z2 Wear logo for all the "stuff" tweens carry with them, Kimball noted. The line will comprise many more styles for Spring '11. Wholesale prices are $32 to $76 for apparel; the messenger bag is $50 wholesale. Keeping the tween lifestyle in mind, the company is targeting young, tech-savvy consumers through social networking efforts such as Facebook and celebrity clientele. E-mail sales@z2wear.com or visit www.z2wear.com. —Melissa Knific
Fresh Direct
After happening upon the children's wear industry, Evan McCauley realized she had found her calling. A designer of clothes and patterns since age 12, she attended the Rhode Island School of Design, took a teaching gig and then moved to Italy, where she worked for Salvatore Ferragamo. When McCauley moved back to the States, she found herself working for a small beachwear brand and ended up creating a kids' division—and she was hooked. McCauley launched her own children's line, Taravat (named after her best friend, which means "fresh" in Persian) for Fall '10.
The girls' brand offers sporty, feminine looks for sizes 2 to 8. "It's colorful, playful and modern without being ostentatious," the designer noted. McCauley has a strong interest in sustainability, so a portion of the line is made using PLA, a biodegradable corn fiber blend that acts as an alternative to polyester. In addition, Cincinnati-based Taravat utilizes cotton and bamboo blends that are Oeko-Tex certified, meaning they have been tested for low toxicity, and sources the fabrics in Europe because she believes the standards are higher there than in the United States. Key pieces include the color-blocked zip-up Felpa coat, the Princess tunic with an elasticized waistband and contrasting pink bands around each arm, a jersey tennis skirt with bias tape trim and side pockets, and a velour dress with bell sleeves and a circle skirt. In addition, the brand sells sweatshirts, wide-collar tees, ruched leggings, tights and more.
This season, Tavarat maintains a bold palette of aqua, hot pink, pistachio, blue, coral, raspberry and purple, balanced by softer colors like gray, peach and baby blue. Wholesale prices are $20 to $50 for apparel; legwear is $12 to $15. McCauley plans on increasing the sustainability of the line, as she is looking to add organic cottons and soy fibers. "I'm trying to offer a great value without sacrificing quality," she said. E-mail taravat.kids@gmail.com or visit www.taravatkids.com. —Melissa Knific