We've all heard that sluggish economies make for fertile ground for some sectors (booze and junk food, in particular) but you don't have to look that far in the children's market to spot areas of growth. The winners, relatively speaking, are companies whose products represent the most value to consumers: great design at a fair […]
Caletha Crawford
Editor in Chief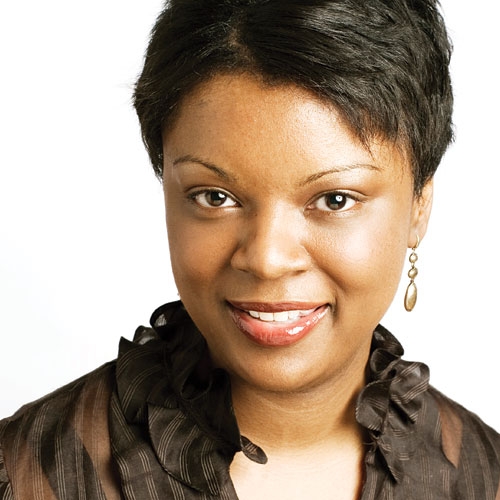 We've all heard that sluggish economies make for fertile ground for some sectors (booze and junk food, in particular) but you don't have to look that far in the children's market to spot areas of growth. The winners, relatively speaking, are companies whose products represent the most value to consumers: great design at a fair price, quick transformation with little investment and/or timeless styles that last forever.
This more-for-less ideal is one that most wholesalers have been aspiring to nail, and as many retailers tell it, the Joan Calabrese for Mon Cheri collection is the definition of value. Known for covetable feminine frocks, the designer's hefty price tags left many shoppers out in the cold—until, that is, she hooked up with bridal company Mon Cheri. Together, they're able to provide special occasion wear with oomph that doesn't cause sticker shock. In "Fancy That" (page 28), Mon Cheri owner Steve Lang and Calabrese discuss the dresswear market and their unique take on glamorizing little girls.
While moms might hem and haw over what they deem unnecessary apparel purchases, they've proven much more willing to snap up an accessory (or two or three) if the price and styling are right. These little add-ons provide just enough kick for a quick retail therapy buzz without the guilt. Plus, new bows and bags make the same old, same old ensemble seem new. In "Hidden Gems" (page 24), retailers cite the accessories their shoppers dig most. Though they welcome the bottom-line boost, buyers say the constant hunt for the next head-turning item can be tiring. And some lamented a dearth of masculine accessories, since boys have been increasingly responding to hats, backpacks and shoes, despite the limited options.
Retailers tiring of the stale slate of enterainment brands on offer since the economy tanked can be hopeful for new movement. In "Cashing in the Blue Chips" (page 20), licensing insiders predict changes in their market segment. Instead of reflexively ordering product from the sequel du jour, they believe buyers will be more willing to take chances on up-and-coming properties as the product pipeline runs dry. That's good news for exhibitors at this month's Licensing Expo, where properties will vie to become the next evergreen powerhouse. —Caletha Crawford