It's Easier Being Green
Unlike a decade ago, the organic market is becoming increasingly stylish and affordable.
A longtime friend just had her first baby. It was a difficult pregnancy, …
Unlike a decade ago, the organic market is becoming increasingly stylish and affordable.
A longtime friend just had her first baby. It was a difficult pregnancy, and her son was born early and spent more than two months in the NICU. After he finally made his way home, I had the joy of watching her reverently cradle what she rightly called her "miracle baby," with a look of absolute love. It was a testament to everything that's awe-inspiring about being a new parent—why those late-night wakeup cries and piles of diapers are so very worth it. It was also a reminder of just how fragile newborn babies can be, and why it's so important to ensure their health and safety.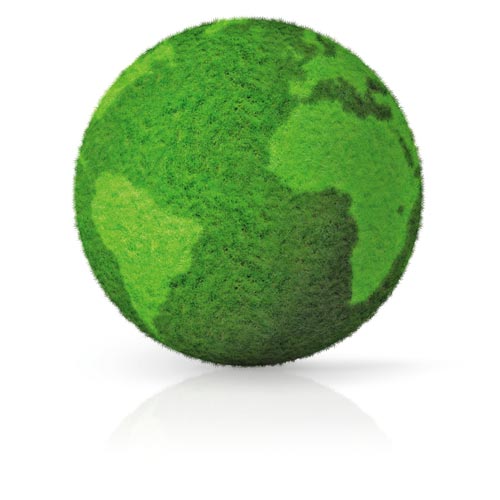 Thankfully, a wealth of resources is available today for new parents looking for information on protecting their tots. In fact, September happens to be Baby Safety Month, sponsored annually by the Juvenile Products Manufacturers Association. This time around, the JPMA is putting an eco-friendly spin on its suggestions, covering topics like commonly-found chemicals in baby items and tips for recycling used baby gear. "Green is the new pink and blue," is the slogan for the effort, and we couldn't agree more—we've also gone green for the month of September.
I'm sure scientists will continue to disagree for many more years about the effects of the chemicals found in the products we use on a daily basis, but there's no doubt more moms are becoming worried about how those chemicals could potentially harm their little ones. In just 10 years, the organic apparel market has grown from half a billion to a $5 billion business—and it's especially strong in the infant and toddler category.
With that in mind, we chatted with an array of retailers and manufacturers to find out how they have been successful in the green scene. Angie Ting, co-founder and president of Apple Park, chalks the brand's success up to its design-first focus in our Q&A on p. 26. While Ting works hard to ensure that every Apple Park plush toy and blanket is 100 percent all-natural, it's the brand's eye-catching packaging and timeless appeal that make it a hit at baby showers, she notes.
Amanda Searancke, founder of sustainably-sourced children's clothing brand Nui Organics, seconds that notion in this month's Shop Class feature on p. 22, a must-read for retailers looking to break into the organic market. "If retailers try to attract shoppers because their products are organic, they will be disheartened because people just want to buy cute clothes for their kids," Searancke confirms. "Organic has to be in addition to all those other things." In other words, leave the bland beige and oatmeal shades behind, and look to some of the exciting and colorful new options popping up on the market.
And if the price tag of going green is what's holding you back, Searancke suggests giving the category a second look: With all of the new brands on the scene, costs are coming down. Example A? The eco-friendly wood and water-based paint used in the toys Giggle created for its J.C. Penney shop-in-shops, opening next month. (See p. 8 for a brief Q&A with Giggle Founder and CEO Ali Wing.) Many of the toys retail for as little as $10. "One of the easiest ways to deliver more value for each dollar paid is to produce products in volume," Wing confirms. "J.C. Penney's unique advantage for us is just that—producing for almost 600 stores helps make each price point easier to achieve, while still loading in tremendous design value."
Of course, for some retailers, organic products may never move the needle. In that case, may I suggest another kind of green? Timeless fairytale forests, like the one our intrepid infant and toddler models frolicked through for this month's fashion shoot beginning on p. 30, never go out of style. And the playful colors popping up in chidren's apparel next spring—we were reminded of the classic children's book The Rainbow Goblins—should help rake in just the kind of green we all can endorse.