North Carolina Retailers
Pout Couture Inc.
Cornelius, NC
Spoiled Little Mama
Magic Windows
Charlotte, NC
Tiny Bubbles
Cutie Pies Children's …
Pout Couture Inc.
Cornelius, NC
Spoiled Little Mama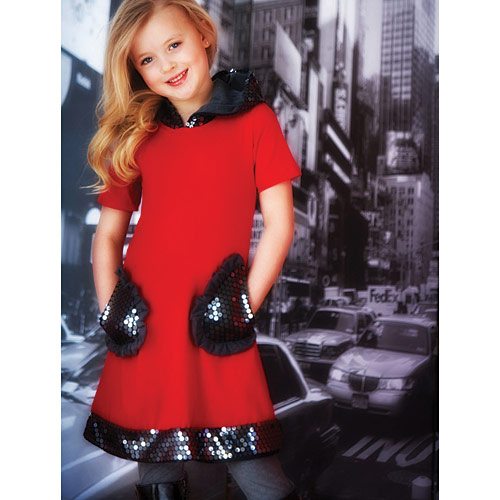 Magic Windows
Charlotte, NC
Tiny Bubbles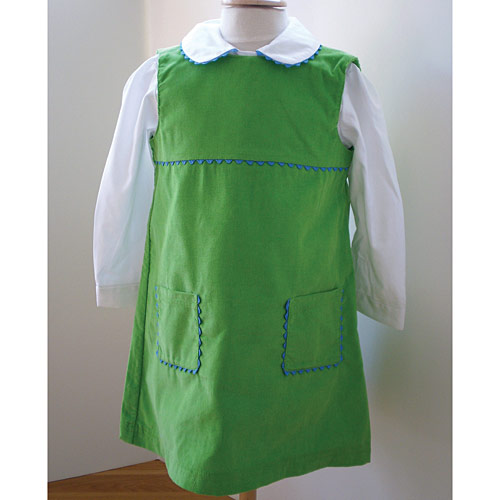 Cutie Pies Children's Boutique
Charlotte, NC
Twirls & Twigs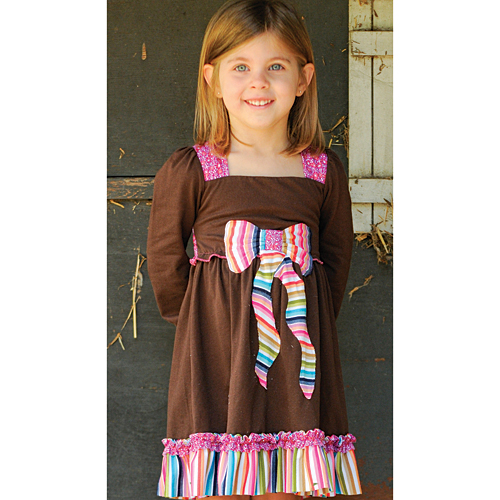 Cutie Pies Children's Boutique (*)
Charlotte, N.C.
Located in the city's conservative district, this boutique greets customers with a wide assortment of garments, a playhouse dressing room and grand play area. The witty store stocks "traditional and modern clothing to accommodate every occasion," said store manager Mandy Rector. Rector tries to bring new styles to the area that other boutiques don't offer. Twice a year, she attends the Atlanta and Charlotte markets to search for new lines. "You have to stay alert. Trends are constantly changing," she explained.
Pout Couture Inc. (~)
Cornelius, N.C.
In a retail space shared with Sticks 'n' Stones boys' wear and The Gingham Gator, a purveyor of smocked and traditional wear, Pout Couture relies on two pint-size assistants to stay on top of the trends. "Having young daughters is a great way to learn about new brands," said owner Misty York. "They always know what's fashionable." She also cited the Atlanta market as a go-to resource for scouting new lines. "We buy early rather than late," York said. If customers see that you have it first, then you're the trendsetter."
Magic Windows (#)
Charlotte, N.C.
Founded in 1998, this chic and fanciful boutique offers an array of pint-size fashions for boys and girls, covering everyday school clothes and special occasion wear. "I'm constantly searching for new trends through trade magazines and by visiting showrooms," said owner Carole French. "We are always looking for fresh brands to introduce to our growing clientele." French relies on feedback from customers and staff and frequently visits other stores to garner new ideas. "I like to introduce myself to other owners and talk shop," she commented.
Infants/Toddlers
* Kissy Kissy: Pima cotton footed one-pieces and gowns in solids and stripes
* Amanda Remembered: smocked bishop dresses in corduroy or gingham
* Deux Par Deux: corduroy bubble skirts with floral appliqués
~ Oopsy Daisy Baby: pink lace pettiskirts
~ Angel Dear: pastel long-sleeve one-pieces
~ Cach Cach: two-piece pants sets in hot pink, chocolate or yellow
# Royal Baby: white three-piece take-me-home sets with ribbon trim and matching socks
# Kissy Kissy: convertible gowns and footed sleepers in pastel prints
# Widgeon: polar fleece jackets in pink or blue with a Velcro closure
Girls 4 to 6X
* Zaza Couture: floral dresses with matching tights
* Twirls & Twigs: pink and brown bow dresses with lace
* Lemon Loves Lime: solid Pima cotton knit dresses with ruffled hemlines
~ Lemon Loves Lime: silk dresses in hot pink, gray, fuchsia and teal
~ Spoiled Little Mama: black and red sequin dresses
# Little English: Pima cotton ruffle-collared blouses with picot trim in white on pink, white on red or white on white.
# Tiny Bubbles: corduroy jumpers or pants with rickrack trim on pockets
# Hartstrings: pink cardigan sweaters with horse motif
Boys 4 to 7
* Deux Par Deux: cuffed corduroy pants with orange or khaki stitching
* Wes & Willy: cargo khakis and screenprinted tees with a sports or fishing motif; distressed denim jeans
* E-Land Kids: solid or argyle sweater vests
~ Appaman: screenprinted logo tees
~ Mini Shatsu: twofers with zookeeper and geek designs
~ City Threads: graphic twofer tees
# E-Land Kids: khaki long-sleeve polos and coordinating sweaters; orange down jackets
# Skivvydoodles: pajamas with animal or sport images
Girls 7 to 14
* Haven Girl: black sequined dresses with ballerina appliqué
* Baby Nay: solid bubble dresses with coordinating leggings
* Flit & Flitter: ruffle pants sets with floral accents
~ Kash Ten: tie-dye and sequin dresses
~ Haven Girl: sequin tunic and pants sets in yellow, brown and teal
~ Bonnie Jean: black knit dresses with a two-tier ruffled hem
# Willoughby: mix-and-match blouse and skirt outfits
# Un Deux Trois: bubble skirts in solids and bright prints
# Ralph Lauren: ruffled henley tops
Boys 8 to 20
# Vineyard Vines: belts and ties with sports motifs
# Lacoste: color-block polo shirts
Accessories/Gifts
* Monkeybar Buddies: solid bloomer shorts with silk bows
* Bows Arts: solid hair bows
* Puddle Jumpers: white leather Mary Janes with polka dot embellishments
* Lelli Kelly: multicolored sequin and beaded tennis shoes
* Steven Joseph: printed or monogrammed frames and backpacks
~ Wubbanub: plush toy pacifier with animal motif
~ Michael Kors: rhinestone knee boots with sweater-knit shafts
# Spare Change: watches and rings with soft bands
# Cushy Kingdom: pewter first curl and first tooth keepsake boxes
—Kionna Lipscomb