Infants/Toddlers Bailey Boys: pink and white checked angel dresses with white grosgrain bows and cupcake motifs; white dupioni silk christening gowns and bonnets with beading and pin-tucking details Bailey Boys: pink baby gowns with pink roses; lavender satin ruffle dresses; pink five-tier crochet dresses Zaza Couture: raspberry Cinderella-style layered dresses Peaches 'n' Cream: blue printed […]
Mommie Chic and Me
With an extensive background in retail and as a stay-at-home mother of two, Melissa McKinnie knows exactly what customers seek at her quaint, 1,200-square-foot boutique. The intimate setting, located in an old house, is the perfect place for McKinnie to get to know her customers. She said paying attention to their shopping patterns helped her identify categories to extend in 2009—namely, baby clothing and gifts. As 2010 begins, McKinnie hopes recent remodeling and an expanded accessories section will drive more business.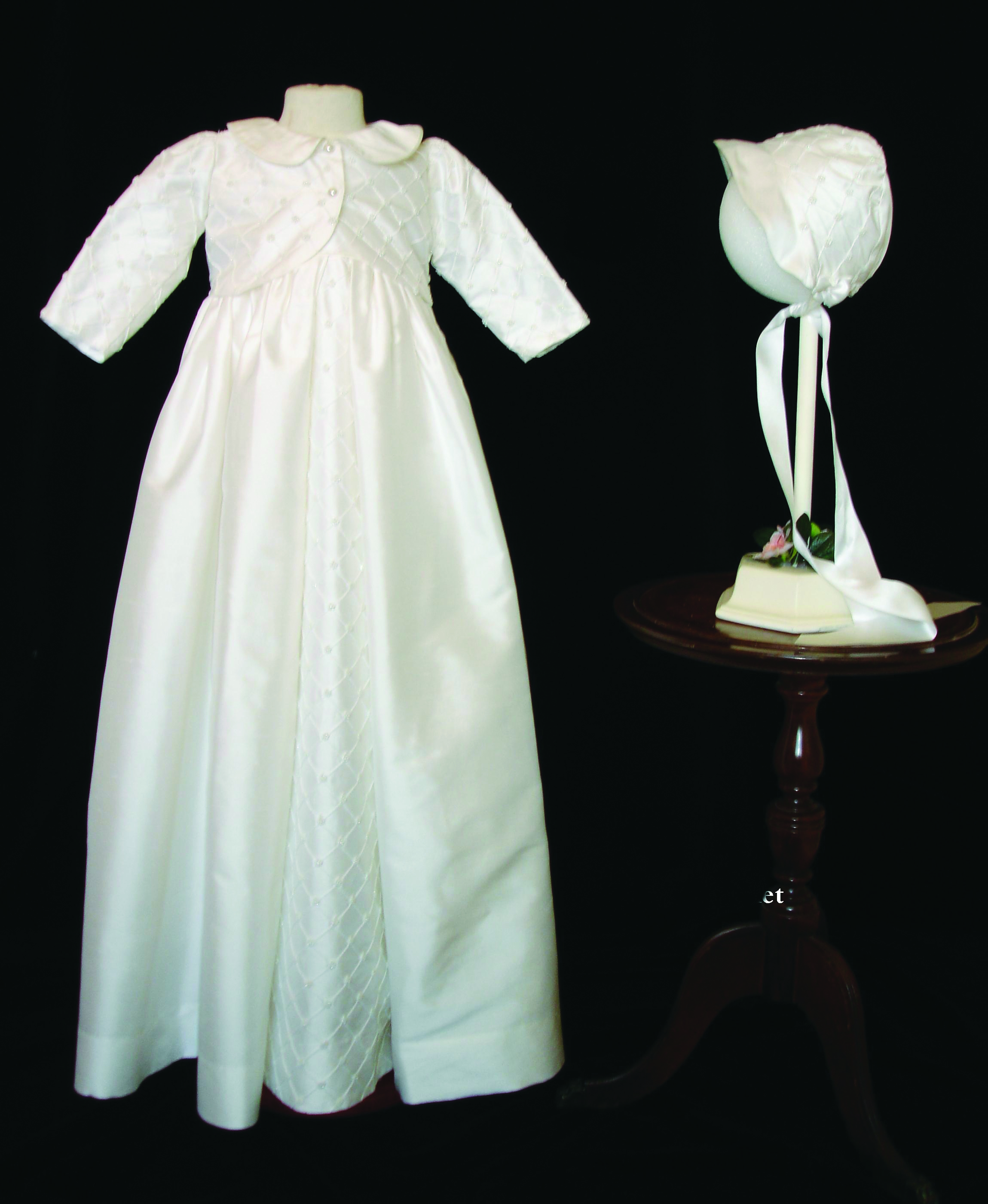 Alexandra & Austin
After moving to her new 1,200-square-foot location in 2004, owner Mary Joe Surbook decided to concentrate solely on quality special occasion items for children. Since then, she has moved a great deal of her business to the online marketplace, having noticed more customers shopping from home. Surbook cited that step as a reason for her success in 2009, along with careful ordering. (She only stocks one or two pieces of each item.) "We were very careful in not overbuying," she noted. "You can't allow yourself to get stuck with inventory you can't turn around quickly."
Ava Grace Children's Boutique
This 1,000-square-foot Sugar Land, Texas, shop aims to make every child feel like royalty. Opened in 2007 by Michelle Patterson, a former regional sales manager with 25 years of retail experience, this retailer aims to provide unparalleled customer service and whimsical clothing and gifts. "I've seen the ups and downs. You have to work harder and smarter," Patterson said in regard to last year's retail trials. Plans are in place to improve the store's website in 2010 since customers like to browse online before coming in. Patterson also plans to add new items and brands that fit her core business.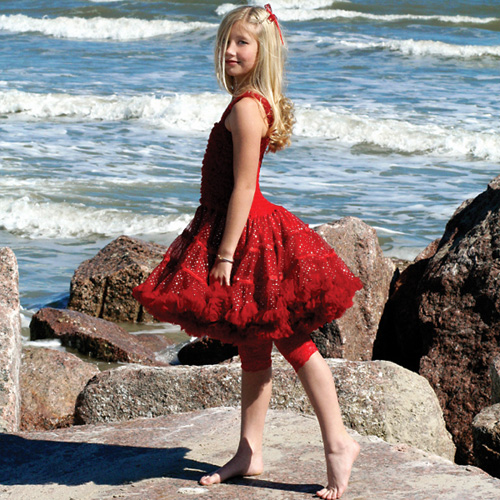 Infants/Toddlers
Bailey Boys: pink and white checked angel dresses with white grosgrain bows and cupcake motifs; white dupioni silk christening gowns and bonnets with beading and pin-tucking details
Bailey Boys: pink baby gowns with pink roses; lavender satin ruffle dresses; pink five-tier crochet dresses
Zaza Couture: raspberry Cinderella-style layered dresses
Peaches 'n' Cream: blue printed tunics and capris
Cachcach: pink gowns with matching headbands and hats
Bailey Boys: reversible jumpers with Christmas scene on one side and ladybug motif on the other
Feltman Brothers: pink take-me-home dresses; blue rompers for boys
Girls 4 to 6X
Susanne Lively: silk organza beaded dresses
Katie & Company: white silk dresses with pink sashes
Haven Girl: black ruffle-sleeve dresses with silver sequins
Belle Ame: tank style, red sparkle pettiskirt dresses
Ooh La! La! Couture: long-sleeve, black python pettiskirt dresses
Tea Collection: long-sleeve A-line pink and brown printed Daily Tea dresses
Good Lad: corduroy jumpers with a princess scene on front and long-sleeve shirts
Mis-Tee-V-Us: hot pink holiday dresses with wreath appliqués
Peaches 'n' Cream: animal-print knit tunics and pants
Girlfriends by Anita G: colorful knit dress and leggings sets
Boys 4 to 7
Gordon & Company: three-piece white silk suits with long-sleeve sateen cotton shirts and short pants
Camilo: five-piece traditional tuxedos
Girls 7 to 14
Susanne Lively: white silk dresses with beaded bodices and solid dupioni silk skirts with beading on front panel and a flower sash
Haven Girl: multicolor print, square-neck tunics with embellished neckline and matching turquoise leggings
Pink Tangerine: Pink, blue, and brown peasant knit tunic with crochet flower and ruffle bottom pants
Kaiya Eve: leopard, floral-print pettiskirts with matching ruffle tanks
Anita G: long-sleeve pink and black printed A-line dresses
Little Zazzy: leopard-print sleeveless shirts and capris
Zaza Couture: brown and turquoise dresses with faux fur at the hem
Accessories/GIFTS
Us Angels: veils and headbands
Lelli Kelly: embellished Mary Janes
Party Bags: flower headbands with rhinestones
Reflectionz: crocheted flower baby hats and headbands
Petunia Pickle Bottom: diaper bags
Bunnies By The Bay: bunny blankets
Little Giraffe: chenille blankets and pillows
Mud Pie: baby bracelets
Gund: huggy buddies
Pediped: brown Isabella Mary Janes
Marcy Jolly: bottle cap necklaces
Piggy Paint: all-natural nail polish
Wee Ones: hair bows
—Del-Ann Henry