Little Italy Kids is a story in celebrating roots.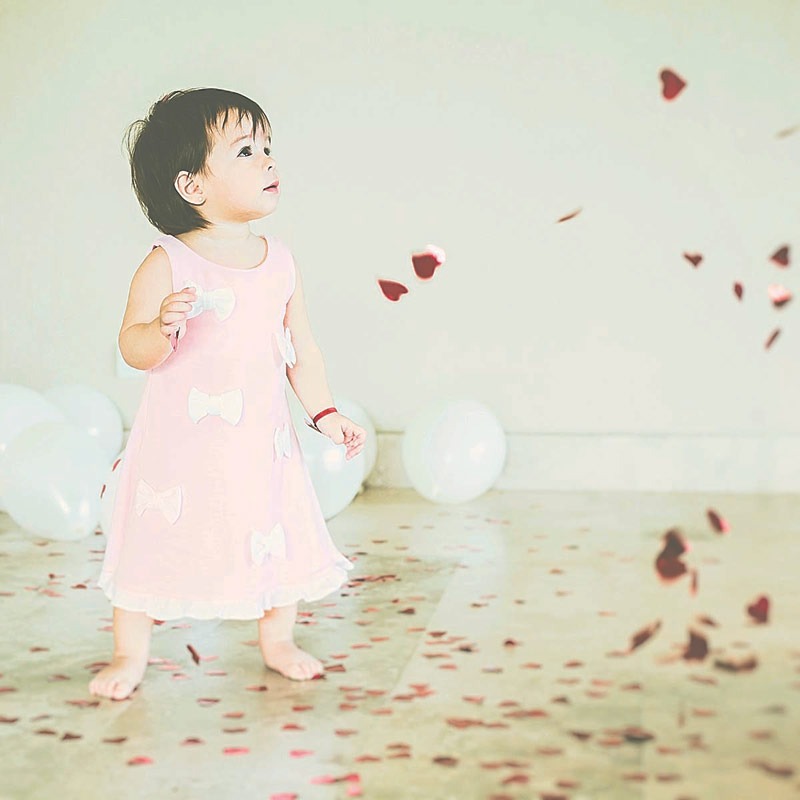 We all have heard stories about a first-time mother having a baby, noticing a gap in babywear and developing a new niche brand. A story less frequently told? Foreseeing a gap years in advance. Before Little Italy Kids was launched in 2013, Jimena Leyria, founder and designer of the brand-to-be, was working full-time in bustling Buenos Aires marketing retail products. "I was doing really good—it was the place I wanted to be," Leyria recalls. "But a friend had two babies and that image appeared in front of me. I thought, 'What am I going to do when I get pregnant and have a baby?'"
Well before that moment arrived, Leyria introduced her layette collection in Paris and New York, featuring her fabric of choice: Peruvian Pima cotton. "I believe in good quality," she explains. "I want to market products that I trust, and I only trust in Pima cotton for babies." The brand celebrates its founder's Italian heritage. "Italy is also where my family was born. Italy is in my blood. Little Italy Kids is a celebration of my roots," she affirms. She and her husband picked the brand's name while walking through the streets of Manhattan's Little Italy district. "We came up with the idea that there are many Little Italy's out there, each of them transmitting the energy and flavor of the country," she continues. "That is what we look for with our products: We want to spread our positive energy and sweet flavor to the babies of the world—no matter where they are."
The brand is available in sizes preemie to 24 months for boys and girls, wholesales from $6 to $20 and calls more than 100 specialty stores and boutiques across the U.S. home. With a "sweet"-first aesthetic, the brand features an assortment of unique, hand-drawn prints and hand-embroidered detailing. Spring '17 will be "huge" and cheerful, filled with solid colors and bright prints, as well as lace—a first for the brand. The collection will include the brand's bow-ridden standout Margherita dress, as well as the one-piece Pietro bodysuit.
Comfortable versatility is at the heart of Little Italy Kids. "We want the babies to be comfortable, so we offer truly embellished clothes using high-end details and hand-embroidered details so the baby can play at home or go out to a posh reunion," Leriya says. Our take? The kiddies will love it. —Lauren Olsen