This online retailer carries a whimsical assortment of hard-to-find labels for a look that's unfailingly cool. By Lyndsay McGregor or busy moms and dads, shopping curated collections online can be a lot like browsing in a real-life boutique—a specialty store where everything is handpicked to meet the needs of its target customer. So when New […]
This online retailer carries a whimsical assortment of hard-to-find labels for a look that's unfailingly cool.
By Lyndsay McGregor
or busy moms and dads, shopping curated collections online can be a lot like browsing in a real-life boutique—a specialty store where everything is handpicked to meet the needs of its target customer. So when New York City moms Alice Lo and Yessenia Tseng found themselves growing increasingly overwhelmed by too many choices both online and off, they took matters into their own hands and in October of 2013 launched Hello Alyss. As Lo puts it, "We were constantly scouring the market for collections that reflected our love of fashion in childrenswear, so we created a destination that brings together the best of children's fashion from the U.S. and Europe in one place."
Famous faces and their offspring also play a part in the decision-making at Hello Alyss. "Celebrities live in the public eye so what they choose to be seen wearing says a lot about that brand and definitely makes us take notice when we are choosing which brands to add to our assortment," Lo says. It's an approach that works. When Harper Beckham was photographed wearing a Stella McCartney pink tulle dress, a similar style on the site sold out. Other celeb-approved bestsellers include Nununu, NellyStella, Mini Melissa and Bari Lynn. "Our customers love pieces that are stylish but also fun for their kids to wear like tutu skirts and pompom headbands," she says. "We want our brands to allow moms and dads to bring out the uniqueness of each child through fashion."
Since the site's launch five months ago, Lo reports that 65 percent of its visits have resulted in sales and that 30 percent of those shoppers have returned for repeat purchases. "Our site traffic increased almost 50 percent in January compared to our average monthly visitors since our soft launch in 2013, and our average monthly revenue has already more than doubled," she adds. "Our goal for 2014 is to continue securing premier brands that are hard to find and that excite our customers as much as they excite us."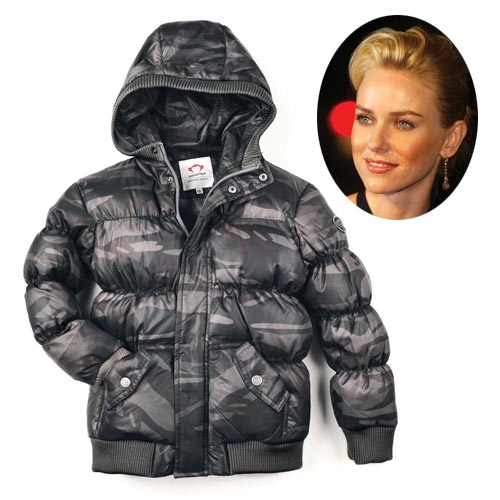 Naomi Watts bundles up her boys in Appaman puffy jackets before hitting the New York City streets, as do many of the site's shoppers.

Orlando Bloom and his son, Flynn, are fans of Nununu's cool and comfy tees. The brand is one of the e-tailer's bestsellers.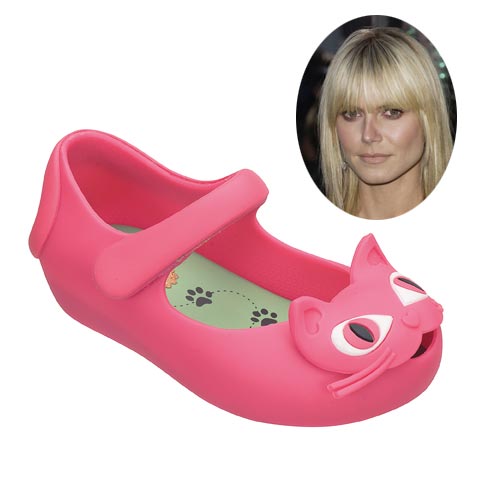 Heidi Klum's daughter Lou is rarely snapped without her Mini Melissa pink cat shoes, a popular pick for Hello Alyss customers.