As American children grow larger, so does the sales potential of the plus-size market.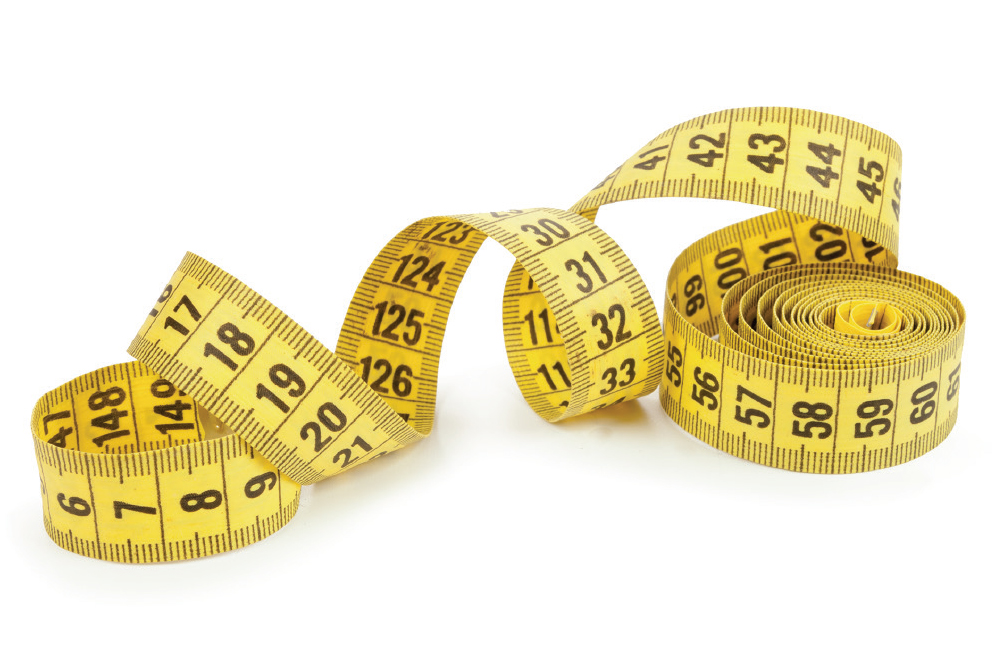 Flipping through TV channels, it doesn't take long to find a reality show like "The Biggest Loser" or "My Diet Is Better Than Yours" or an ad hawking the latest weight loss program. America has a (big) weight problem, and our youngest are clearly not immune to it. Nearly one in five school-age children in the U.S. suffers from obesity, bringing the overall rate to 18.5 percent in 2017, according to the Centers for Disease Control and Prevention. And while the increase in childhood obesity rates has slowed in recent years, overall growth rates are higher than they were a generation ago and increasing each year. Likewise, the demand for plus-size clothing is swelling—something the childrenswear industry has been addressing, albeit with plenty of room for improvement.
While big names like Gap, Old Navy and Justice offer plus-size versions of their clothing, sometimes up to size 24, and J.C. Penney has partnered with Olympic gold medalist Laurie Hernandez to create the Obsess capsule collection designed for all body types, going up to kids' size 20 and including plus sizes, there's still a large demand for plus-size clothing not being met by manufacturers and retailers. A study conducted by Mintel in 2016 showed that 34 percent of parents surveyed said there was a poor selection of clothing in their child's size and 30 percent complain the merchandise lacks variety.
In fact, Tammy Naples was so disappointed in the fit of husky options available to her sons that she and her husband started their own company, Husky Fashions. "All of us are searching for that perfect fit," she says of why she founded the boys' plus-size company in 2003. "Most of the time, a customer comes to us because they were sizing way up in the waist to fit, and the rest of the garment looks frumpy."
The uptick in requests for plus sizes comes from parents who want their child to be comfortable and confident in their clothes. But unlike in adult fashion, when it comes to fit for kids, the focus is less on what is flattering and slimming and more on what is fun and comfortable. Parents and kids also want plenty of options. Roomy dresses and sweatpants no longer cut it. Zulily, for example, offers a range of plus-size brands that carry everything from skirts to leggings to tees so children can still feel on par with their friends, according to Carmela Jaime, director of kids' apparel. "Dresses or skater style skirts, fun cold-shoulder tops and playful hemlines in tunics can allow girls to still feel on-trend, with flexibility in size," she says. "Additionally, leggings with a little stretch are a go-to for comfort and style, and you can pair or layer with almost anything." For boys, Jaime says unconstructed and less conforming bottoms are key, so they can be comfortable in the waist size offering. Materials also play a big part in keeping plus-size clothing comfortable. Naples looks for fabrics with a soft hand feel. "Our boys are vocal about what they want to wear and how they wanted to dress like their peers," she says.
Gerson & Gerson, makers of Bonnie Jean dresses, is also working on meeting the increasing demand for plus-size versions. Over the last five years, the brand has gone from a handful of plus-size options of its dresses to the category replicating a quarter of its stock and seeing over a 400 percent increase since 2016. "We have definitely seen a higher market request for plus sizing, especially with the internet, as consumers are used to getting products just how they want," says Jessica Gerson, the company's director of innovation. One way the company does that, she adds, is by adding a bit of length to its plus-size styles for ease of bending and movement.
H&M launched a "generous fit" size range online of jeans, shorts and jogging bottoms with elastic waists for children age 8 to 14. The larger styles feature waistlines that are three to seven inches larger than standard sizes. Gap and Old Navy responded with plus departments that add three inches to waist and hips, while Justice launched a plus section that goes up to size 24.
Despite more plus-size options being made available, they are not easy to find. "There's just not enough floor space to dedicate to extended sizes now because space is so competitive," Gerson says. "But our e-commerce is strong, and we've been driving plus sizes that way." In fact, many retailers, like Gap and Old Navy, only offer their largest sizes online.
When it comes to merchandising, some retailers allow customers to choose plus sizes from the size dropdown menu on a garment instead of having a separate plus-size section. Zulily wants its customers to have an inclusive shopping experience, so it provides an expanded assortment, versus segmenting specific styles or size ranges. "This way all customers can have access to product providing freshness in trends and necessary basics, with comprehensive sizes," Jaime says. "For those retailers that carry plus sizes in their stores, how they do often varies from online offerings. For example, Cookie's department store, which offers up to size 20.5, showcases its selection in a separate section, according to account manager George Zilberman. "We keep them in different sections for obvious reasons," Zilberman says. "Price, size and convenience."
When it comes to shopping, retailers should make it as easy as possible to navigate the variety of size options. If a child is a size 20 in a brand that doesn't carry plus-specific sizing, switching to a label with a plus-size category can induce head scratching. Including detailed sizing charts for each brand or collection alleviates some confusion. For those between sizes, Jaime recommends customers purchasing up—so there's room to grow—or focusing on less form-fitting styles. When in doubt, encourage potential customers to reach out. Naples regularly has parents sending photos to her staff asking about sizing and fit. "When they're not sure how to measure, we will walk them through it," she says, adding that usually they're coming from another brand where their sizing is drastically different.
Whether in store or online, plus-size offerings are sometimes more expensive than regular sizes. (More material equals more cost). Bonnie Jean sees an average $8 increase in its dresses, while Macy's sees an increase around $4.
Despite the scarcity of selection, the difficulty to find it in stores and the higher prices, experts say the plus-size market is an untapped goldmine. If manufacturers make it and retailers stock it, consumers will buy. Gerson is a firm believer in the category's potential going forward. "A lot of parents are searching for plus-size options," she says, adding that parents will always look for options that allow their children to feel confident and included. That alone should be the incentive to meet the demand. "Because of plus-size options, a child can wear a pink princess dress they couldn't find somewhere else," she says. "We're giving the ability back to the child, who should not be impeded by her size to feel beautiful and young." •