Nostalgia and whimsy await customers at The Red Balloon, a charming destination boutique in the heart of Bucktown, Chicago.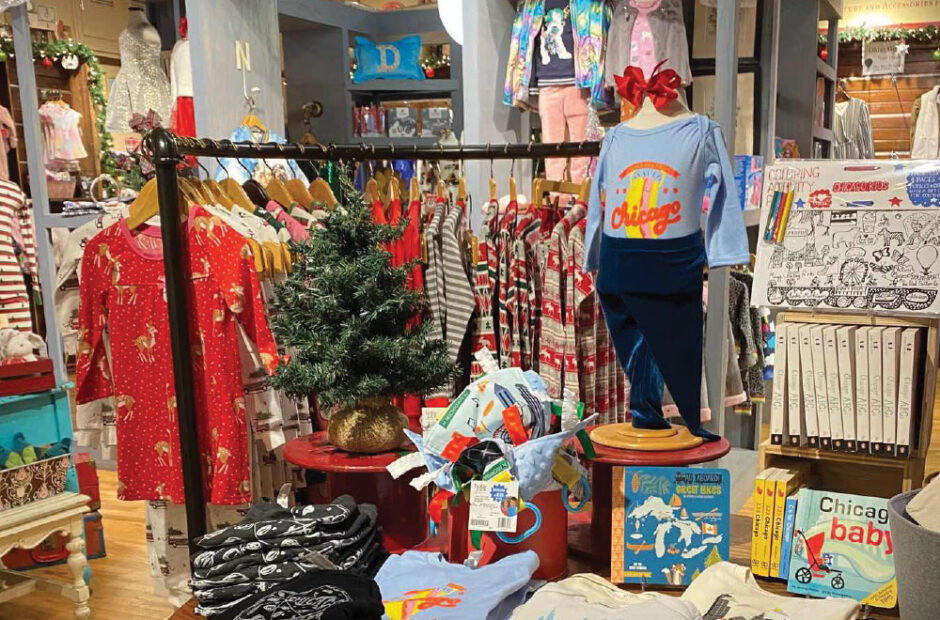 Jennifer Pope knows her strong suit. The Chicago native always had a clear vision for her retail venture and has stayed the course for more than three decades. That's some serious longevity for a business owner who self-professes that she never wants her store's merchandise to be "taken seriously." Pope's passion for vintage treasures in a lighthearted environment came together for The Red Balloon, her specialty store named after the French 1950s children's film. Although the category of offerings has shifted over the years, the shop's gestalt has remained the same.
"I opened the store with vintage and handmade furniture for kids. We had beautiful decoupaged vintage pieces from England, refurbished American vintage pieces, toys and books. As the neighborhood expanded, customers kept asking us to carry clothes," Pope says. "I jumped in as most entrepreneurs do—figured it out as I went along."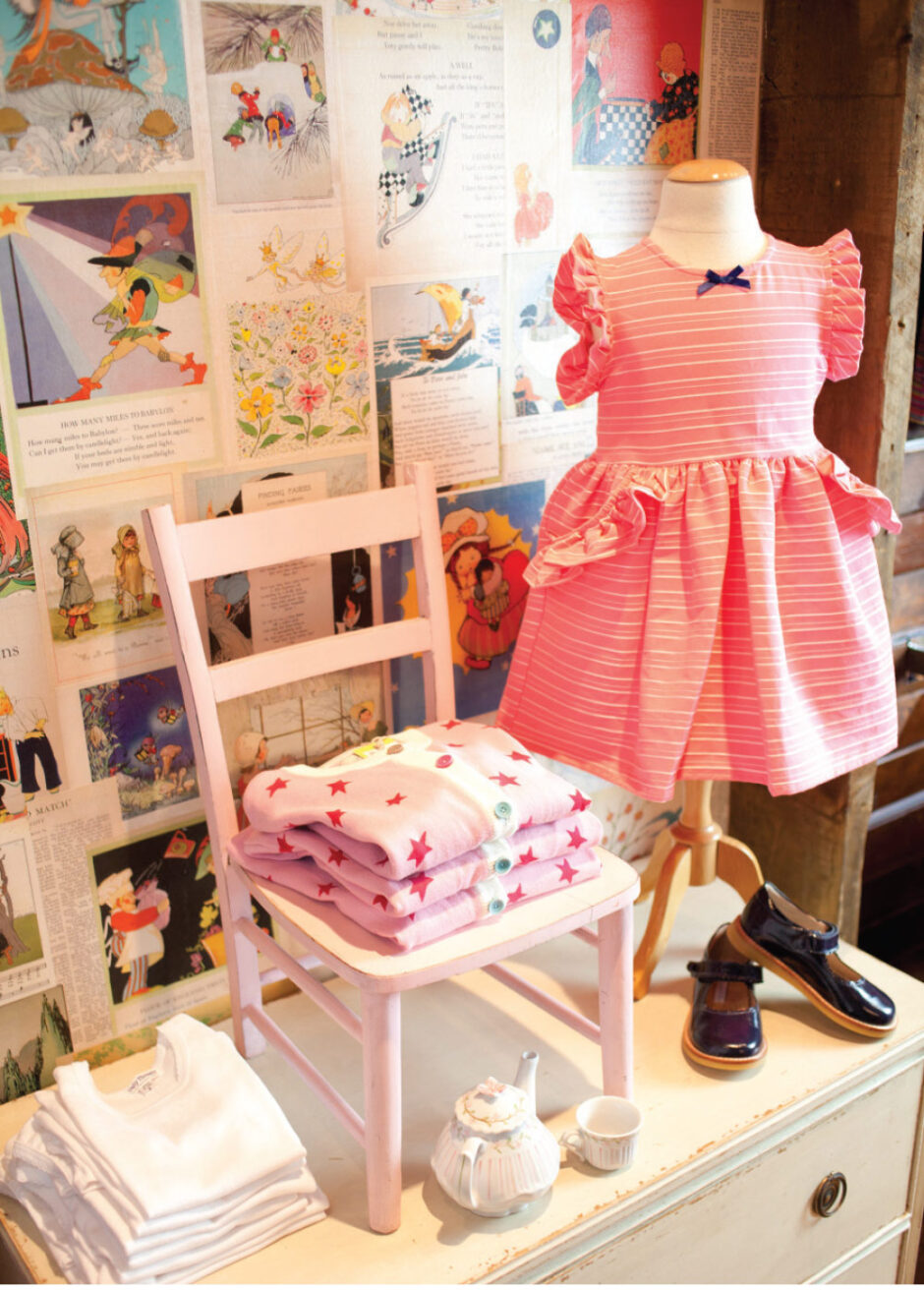 Of course, she had some hiccups along the way. One such hiccup was footwear, "a miserable failure," Pope says because they couldn't sell it properly, and shoes truly didn't fit the store's raison d'etre. Another one was baby gear such as cribs and diaper bags, for the same reasons. Trying to bring in different categories and seeing that they didn't work only served to strengthen her core point of difference in the children's retail market: whimsical clothing, charming books, quality toys and one-of-a-kind gifts.
Outside-the-Box Training
When it comes to the staff and the national phenomenon of The Great Resignation and staff shortages, the tenure of The Red Balloon has transcended it, explains Marlene Culhane, Pope's business partner. "We have been very fortunate to have a great team prior to the pandemic episode. This was a vital asset for us and helps us maintain a successful business. Our employees value customer service, community and small business almost as much as Jen and I do. Each person has fallen into their roles based on what they enjoy doing, and that makes them great at it."
Culhane enthuses, "I see them as my work family and appreciate every single one!" Pope is equally enthusiastic about being able to offer financial opportunities for her all-female staff. "I love being able to provide jobs! It is so gratifying," she says.
The way in which The Red Balloon staff succeeds at their jobs isn't an accident. Pope went above and beyond to find the most effective training program she could, at an unlikely place: Zingerman's in Ann Arbor, MI. Originally a deli, Zingerman's built an entrepreneurial program in which employees can enter and win a contest to spearhead the next food mini-store under the Zingerman's name. That program wound up generating 13 ancillary businesses that include the Bakehouse, Creamery, Candy Manufactory, and Coffee Company, which became the Zingerman's Community of Businesss. But Zingerman's didn't stop there–the company opened up their unique sales training program to other business owners.
Pope wanted her newest salesperson to attend the program, but the woman was too young to travel and attend solo. She called Zingerman's and they offered her a two-for-one deal for the three-day program. Those three days became the platform on which The Red Balloon sales strategy is built. "Everything we do at the store is adapted from that training. It's so easy to follow that I was able to implement it all within one week, and it's what we still use today," Pope says.
Attitude of Gratitude
That can-do approach has carried Pope through lots of challenging times over the last 20 years, including 9/11, the 2008 economic downturn and of course, the pandemic. Her solutions are often based on good customer service. The morning of 9/11, for example, people were looking for a place to gather and find comfort, and Pope had her doors open not for sales, but for a sense of community.
In 2008, she contacted each one of her vendors and expressed her loyalty but her economic challenges and they negotiated discounts that would allow both parties to continue doing business. During the pandemic, Pope sent handwritten notes to customers, telling them that she was thinking of them and their families and wishing them well—a simple gesture—that meant so much.
And therein lies some of the lessons that she learned during COVID: "Take care of those around you—it will always serve you well."
One of those enduring relationships is with her business partner and store manager, Culhane, who has been on board since 2011. Culhane went to school for fashion design and worked in fashion manufacturing before bringing her expertise to The Red Balloon. After a decade of passionate commitment wearing multiple hats, always ensuring that customers would return again and again, Pope promoted her. This all speaks to Pope's  personal and professional mission to mentor women and help lead them to achieve bigger and better goals; when her team succeeds, everyone succeeds.
Community Comes First
The area in which The Red Balloon is located, Bucktown, is a special one that has evolved over time from when the store first opened. "Our community here truly believes in supporting the small businesses in their neighborhood," explains Culhane, "We have a diverse mix of customers from grandparents to first-time parents. We have aunts and uncles who shop for their nieces and nephews who look to us for assistance." Those customers, especially the repeat ones of which there are many, are like family. The Red Balloon strives for that personal connection every single day. "I think maintaining our valued customer relationships and providing them with great customer service is one of the unique things we do here," Culhane says. "When returning customers walk in, we greet them by name, we remember who their kids are and remember brands and styles that they like." She derives so much satisfaction from matching her smaller clients with the right apparel and accessories. "I enjoy helping our customers wardrobe their kids and seeing their little ones grow up," she expresses.
Speaking of merchandise, the store carries apparel and accessories for sizes newborn to 6x for girls and newborn to 7 for boys. Brands include apparel from Appaman, Paz Rodriguez, Angel Dear, Mayoral, Rock your Kid, Coccoli, Hatley, and Quincy Mae; accessories from Doe A Dear and Ce Ce Co; toys from Plan Toys, Plus Plus, Baby Jack and Hape; and gift-worthy items such as their exclusive Chicago T-shirts and personalized pillows.
A great deal of thought goes into the buying process. Pope says, "I never look at just the item. What is the company about? Do they seem to have a vision? Do they have an organized approach to business?" Culhane adds, "We take into consideration design, quality, uniqueness and we always listen to customers' feedback."
As part of the store's modus operandi, they reach out—not just via email or text but also by phone—to inform their clientele about new merchandise. With this established way of conducting business, the connection became reciprocal, especially during the difficult phases of the past two years. "I learned the value of our relationships with our customers. They showed up when we needed them and that was so heartwarming," Culhane says. "When the pandemic began, I still reached out but this time, to check in on them and their families."
This culture of connection from the store's leadership down to its sales staff is palpable. Like the entrepreneurs shaped through Zingerman's training program, Pope aims to do the same for The Red Balloon employees. "We are all about collaboration and mentoring —no one wants to be an island unto themselves."