I started the new year, as I often do, with cautious optimism.
I started the new year, as I often do, with cautious optimism. As a writer, that approach keeps me grounded, intellectually curious and open to finding the silver lining in stories. Triumph over tragedy, hope over despair—you get the idea. When I began to research subject matter for this issue, however, the news was more inspiring than I expected. Despite supply-chain disruptions and staff shortages, products are indeed getting to stores and customers. New businesses that started up before March 2020 or even after, are finally gaining their footing and some have succeeded beyond their expectations. While success may sometimes appear effortless to the outside observer, there's a tremendous amount of hard work and creativity that helps manifest dreams into reality. And when hard work earns industry recognition, it must be celebrated. This time, the celebration is right here on the pages of Earnshaw's.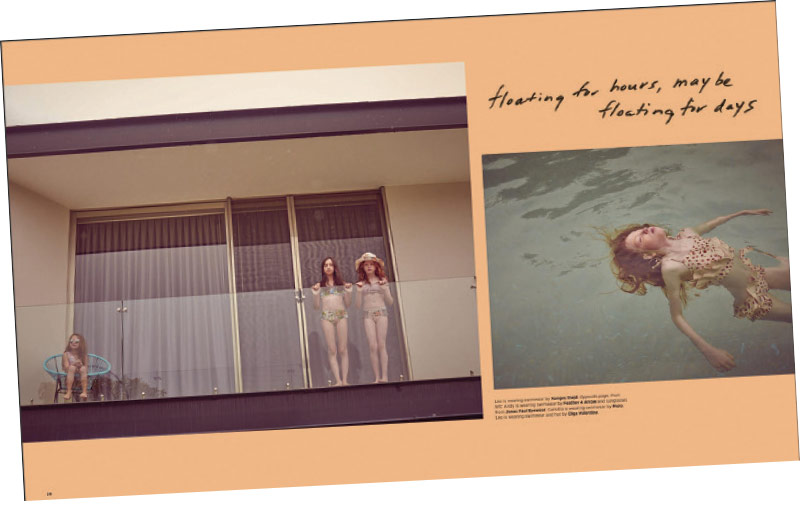 Fashion photographer Zoe Adlersberg received an international accolade—a Silver Award in the Annual Graphis Photography Competition for "One Cool Summer" styled by Fashion Director Mariah Walker in the Earnshaw's September/October 2021 issue. Shot on site in Mexico, this fashion story takes the viewer—through a vintage lens—on a lazy summer day spent poolside. Adlersberg joins the ranks of highly acclaimed photographers and past Graphis winners such as Nick Knight, Mark Seliger and Albert Watson. The creative directors for Earnshaw's, Nancy Campbell and Trevett McCandliss, have collaborated on many fashion shoots with Adlersberg and Walker. On behalf of myself and the entire team at Wainscot Media, we congratulate Adlersberg and Walker for their incredible accomplishment. We invite you to see more of their magic in this month's bold, modern and high-energy fashion story, "Culture Club," beginning on page 24.
Another bold moment emerges from Pantone. For the first time in its 23-year history, the Pantone Color Institute developed a new shade: Very Peri. The 2022 Pantone Color of the Year, a marriage of blue and violet red, reflects a carefree confidence, daring curiosity and new perspective as the world comes "out of an intense isolation and into a space of gratitude," according to the Pantone Color Institute. This transformative color is showing up on everything from sneakers to headbands, as you'll see in our Trend Story starting on page 12.
When it comes to gratitude, the team at The Red Balloon boutique has it in spades. Founder Jennifer Pope and her business partner Marlene Culhane have had their doors open for 34 years, and they have survived some of the worst of times and thrived in the best. Along the way, they have consistently upheld a gold standard of customer service that has made The Red Balloon a retail beacon for regulars and generations of families looking for specialty clothing, whimsical toys and books and one-of-a-kind gifts. One of Pope's reflections is to "be grateful every day for the relationships you have." I had the pleasure of interviewing Pope and Culhane for "Seriously Fun," which starts on page 16.
I think I'll always be a cautious optimist. It's in my professional and personal nature and certainly, it's been tested these past two years. But what I continue to see, in our industry and and the world around me, is that if you aim for a gold standard, you will find your silver lining.
Best wishes,
Michele Silver