Tea Collection's Emily Meyer and Leigh Rawdon talk about building their brand around cultural appreciation and how they've upped the ante for vendor-client relationships. By Jennifer Cattaui The Empire Hotel's dimly lit second floor lounge was punctuated by a hushed din of voices chatting about their businesses, experiences and, of course, the host. If you […]
To a Tea...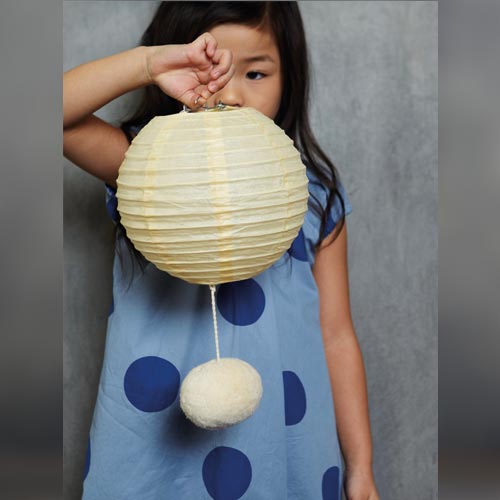 To a Tea...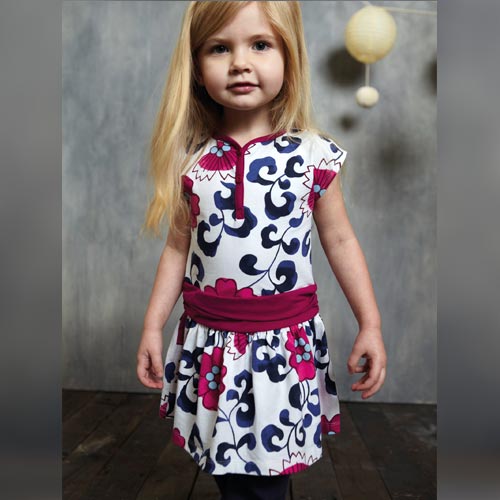 To a Tea...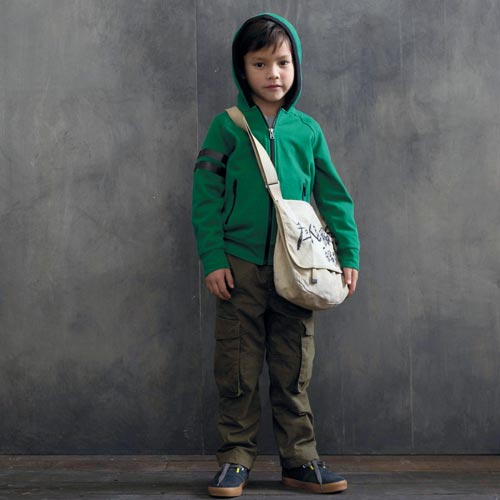 To a Tea...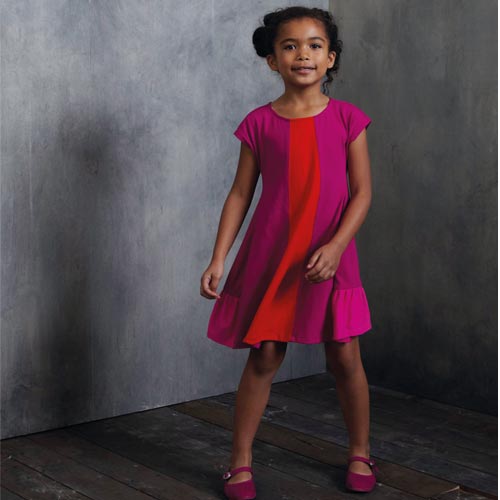 Tea Collection's Emily Meyer and Leigh Rawdon talk about building their brand around cultural appreciation and how they've upped the ante for vendor-client relationships.
By Jennifer Cattaui
The Empire Hotel's dimly lit second floor lounge was punctuated by a hushed din of voices chatting about their businesses, experiences and, of course, the host. If you didn't know any better, you'd mistake this group of 80 (mostly) women for old friends at a well-attended class reunion. But the common thread was not an alma mater, but rather a brand, Tea Collection, and the guests, retailers whose shops dotted the country. Each was as eager to see the next collection as to share their common experiences as Main Street brick-and-mortar stores. This family of Tea devotees is just what makes brand co-founders Leigh Rawdon (CEO) and Emily Meyer (chief creative officer) unabashedly proud. It seems that they started out creating a brand but ended up creating a community.
The two founders met through their husbands, who attended business school together. Rawdon, also in business school, was intent on starting a business and frequently lunched with Meyer, where the conversation would naturally turn into brainstorming a lifestyle brand that was steeped in international perspective. "As I talked about Tea, Leigh listened—always thinking about strategy and culture," Meyer says. In fall 2002, they made their first collection—a small grouping of sweaters and blankets that evoked a casual luxury, manufactured through Meyer's connection at her former post at Esprit. "We were trying to make something gift givers would love and parents would cherish but could be worn with Gap jeans," she notes. Straight out of the gate at a San Francisco gift show, they got traction in the market. "We tripled our orders in three days," Meyer recalls. "Right after that Leigh jumped on board full time." Soon after, so did Barney's New York and Takashimaya, confirming to them that they were on track to make a mark on the market.
With each season, they bring their travels back home, in the shape of fashionable separates, woven with stories of faraway lands, an offering to the next generation of global citizens. "Warmth, openness, curiosity, and passion to learn about other places infuses our culture at Tea," Rawdon says.
The atmosphere at their retailers' workshops is consistent with their company culture, and for the founders, this past workshop in New York was both emotional and groundbreaking. Although they have had six previous retailer workshops where they invited all of their retail buyers to mingle, learn and get a first look at the new collection, this was their first held in New York City and their debut fashion show. Workshop classes spanned subjects like open-to-buy and markdown strategy and break out sessions grappled with marketing techniques and team building.
We were able to sit down with Leigh and Emily and learn a bit more about their journey over the past 11 years since Tea Collection launched and how they're creating an experience not only for their customers, but for their employees and retailers.
What excited you about this opportunity—starting a business in the children's market?
Leigh: My real excitement came around the brand of Tea and Emily's vision of bringing cultures from all over the world into lives and homes of families. At the time, I was traveling a ton and could see how powerful and important it was to experience and to immerse myself into another culture. The idea that we could bring this experience to families was really powerful and inspiring for me.
I understand your design team travels to a new international destination every season. Did you do that right from the beginning?
Emily: In the beginning the collection was based on places we had already been. I was—and am—such a fan of Asian aesthetics. Japan and China were the inspirations for the first collection.
Leigh: As the company grew, we were able to send the design team overseas to have new experiences. These design trips are core to who we are today. Our design team started to travel six or seven years ago for our West Africa collection. That was our first real adventure. We partner with the Global Fund for Children, and on that first trip to West Africa the team visited one of the GFC grant recipients—and was inspired by the work the organization is doing to change the world for children.
During the trips, the design team posts to a private Facebook group page for our team, allowing us to see this magical destination though their eyes. When they return, they present a slideshow and video to the rest of the team and serve food, snacks and tea. It's a three dimensional experience for the entire company.
Since not everyone gets to go on these seasonal trips, but travel is such a core value, we give everyone in the company a travel allowance to travel internationally. They earn it every year and can save it up over time. The allowance gives them the ability to go wherever they want to go—China, Paris, Ireland, South America. It makes the trip a little more manageable.
We announced at our workshop in August that the travel benefit is extended to the owners of our destination stores as well—the boutiques who host our store-within-stores that sell Tea across the country. So any destination storeowner who is with us during this calendar year 2013 will get an allowance to travel the world. We recognized our two top stores at the last workshop with a beautiful piece of luggage so I know that they are very excited to get on the road.
The workshops are really inspiring—it was exciting to be part of that. How long have you been offering educational seminars and what has that meant to your retailers?
Leigh: That was our seventh workshop and we do it two times per year. We believed that if a store could merchandise our product together as our designers and merchants have planned it, each piece would help sell others. We decided it was better to show retailers how we envisioned it. We had a little extra space so we built store sets and hung photos and took a bunch of pictures. We showed it to stores and realized it was powerful to see it like this—we thought instead of going to a traditional trade show maybe they'd come to us.
Every time we make little changes. We listen to where their issues are and their concerns. We had little roundtables at the beginning and you just listen and you learn, "This is what they're worrying about." You hear a lot of discussion about margin, and markdown and open to buy and so we introduced those topics at the following workshop or there's discussion about staffing and hiring and training your sales team so we had a session on that. We just listen to what's on people's minds, what's worrying them, what keeps them up at night—and then find the expertise. If we have it in-house like we do for social media, we can offer a seminar with someone on our staff, and if it's something like visual merchandising we might bring in a consultant.
From the very beginning Emily and I wanted to work with retailers in a more strategic and collaborative way. We've always understood that it was important for the retailers to partner so they could represent the brand. Also, of course, we could learn a lot from them—it's definitely a two-way street. These workshops have been a way we could get together, have dinner, have coffee, talk and really learn from each other.
It's not a surprise but it is overwhelming how powerful it was for the retailers to connect with each other. They have made lifelong friendships that are far beyond a business conference type of relationship. I've been blown away by how many people come back. I thought people would come once and then maybe again a few years later to get a refresher, but we have store owners who come to six out of seven workshops.
Tell me about growth—when did you realize you were hitting a mark?
Leigh: From the beginning: We've seen tremendous year on year growth since we started. We've been on Inc magazine's fastest growing private companies list for the last six years.
We're always all about learning and always improving—we're constantly living in the moment. If we hear that they're asking for swim and we don't have swim—we design swimwear. We need freshness or newness. We're constantly learning and adapting. We are so far from saying that we've got it all figured out.
How do you keep such an agile environment?
Leigh: It's not easy. Just when you feel like it's going to be easier, you find that there's something else to be done. It requires adaptability. There's a lot of job description evolution—there are new challenges all the time as we grow.
So you sell "international" in the U.S.—what is your global presence like?
Leigh: There are individual retailers around the world that carry Tea. We have great distributor relationships in Canada and Korea and we are very interested in exploring relationships in other countries. And we are sold in England, various boutiques sprinkled around the E.U., Asia, Puerto Rico and South America—mostly because retailers have come to us in a one-off capacity rather than a matter of strategy. We do have markets that we are interested in—we're exhibiting at Playtime Tokyo so we see some opportunity in Japan—and then certainly in the E.U.
Tell me your favorite pieces from the Fall '13 collection—what excites you about it?
Emily: Boys' graphic tees are always fantastic and I love our spin on it this time with the all-over print on the graphic tee. The sweatshirt with the dragon face on the hood is amazing.
We are really expanding our sweaters this fall so we'll have a pronounced sweater message, layered with great print and pattern underneath it. Also in September we have an incredible baby and layette assortment. We're bringing a lot more color and vitality to baby-friendly styles. For holiday we have some exquisite dresses that really tie the whole story together with prints, color and styling. We're also really excited to introduce another little capsule at the end of the season that is brilliant. It was just introduced at the market in January—it's our fifth delivery of the season.
Fast Company gave you a commendation for your excellent use of social media. What excites you about social networks?
Emily: Facebook's fantastic. Facebook has been transformative for us. It has moved us from a world where we would develop an assortment and put it out there and didn't actually talk to a mom to enabling a two-way conversation. We're able to share thoughts, get behind the scenes, preview a new collection, have a little contest. It's been fun to engage with the customers one-on-one. The brand is bigger than the two of us—it's really owned by this community. We're amazed how engaged they are. We also love Pinterest. It's visual, emotional, inspirational and really fun.
How are you feeling about the year ahead?
Emily: I'm stoked. We had a great 2012, and we have had an amazing response from retailers about the 2013 collections. We're so excited about our opportunity for growth. We have lots of great things coming up: the products in our collections and new ways to engage the customer. We couldn't be more excited.
Lastly, I have to know—what's your favorite tea?
Emily: I love Earl Grey but Green Tea from Taiwan is my favorite right now.
Leigh: Chamomile for me.