An elegant baby gift doesn't have to be boring. At least, that's the underlying message from Elegant Baby, a Burlington, N.C.-based vendor that can be traced back to the '60s but has recently rebranded itself as more sexy than stodgy. Thanks in part to president and CEO Yates Hooper—the son of the founder, who came […]
Redefining Elegance
Company founder Fred V. Hooper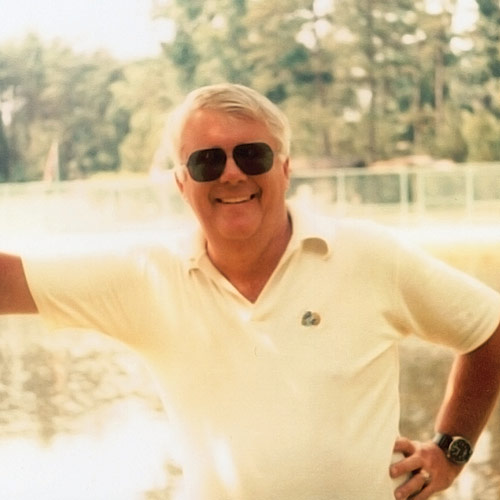 Redefining Elegance
Elegant Baby's tradeshow booth circa 2002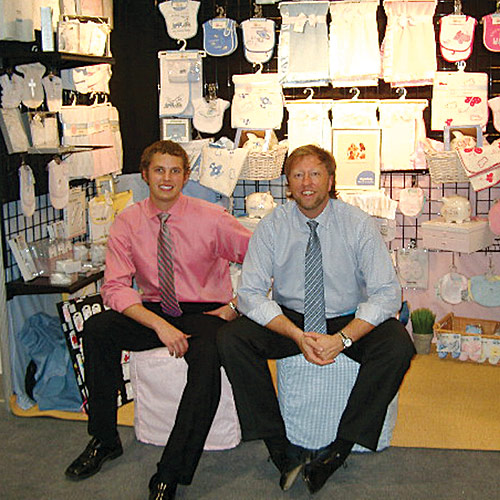 Redefining Elegance
The new and improved 2010 tradeshow booth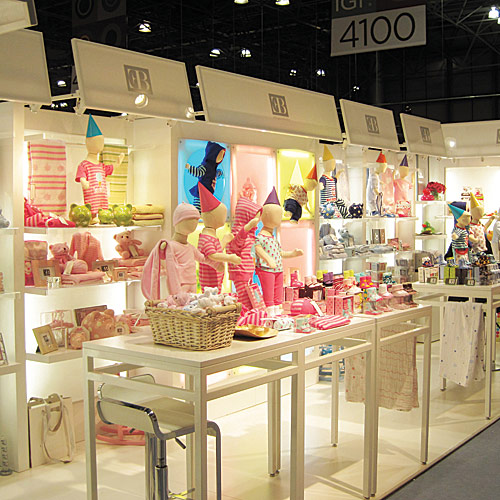 Redefining Elegance
"There's an intrinsic value that's connotated with our name. An Elegant Baby gift should have class, style, whimsy and that 'wow' factor."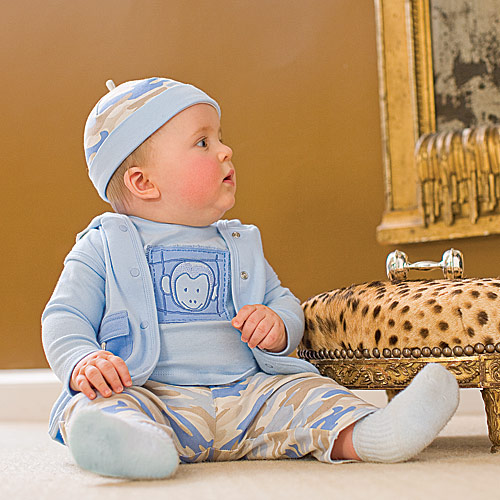 Redefining Elegance
"We've made having babies fun and cool. that's a radical departure from what we've done in the past."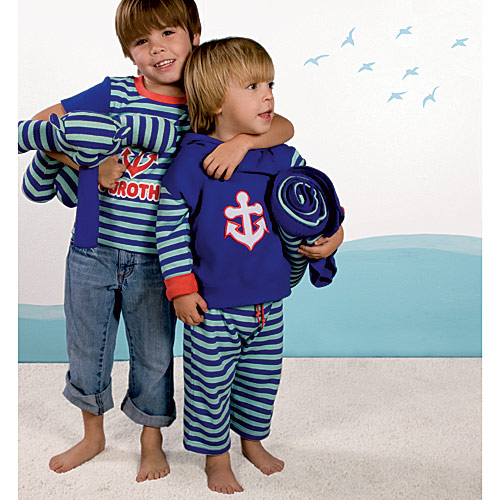 Redefining Elegance
Elegant Baby CEO Yates Hooper, with office pet Fidel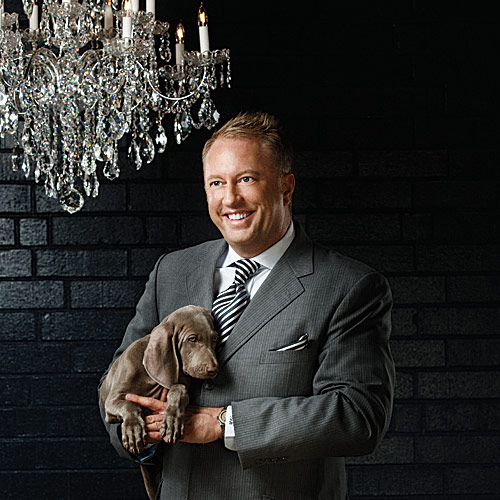 An elegant baby gift doesn't have to be boring. At least, that's the underlying message from Elegant Baby, a Burlington, N.C.-based vendor that can be traced back to the '60s but has recently rebranded itself as more sexy than stodgy. Thanks in part to president and CEO Yates Hooper—the son of the founder, who came on board in 2002—Elegant Baby now boasts a more alluring brand statement along with a craftier growth strategy and a rejuvenated product assortment. "We have some customers that have been buying from us for 20, 30 years," the exec reported. "It's a joy to see those people at trade shows and to hear them say, 'I can't believe this is the same company.'"
While Hooper has brought new blood to the business, he is proud to be carrying on the legacy of his father, Fred V. Hooper. The elder Hooper launched his first baby business in 1967: Baby Needs Inc., a distributor of newborn basics such as Evenflo bottles and nursing items. In the '70s, he and several other distributors partnered to start their own mass-retail brand, Grow Time, which offered utilitarian and safety items such as door latches and outlet covers. Hooper eventually bought out his cohorts in a move his son noted nearly put him out of business.
The company survived and grew, but when the tidal wave of Walmart washed over the retail world, Elegant Baby faced another turning point. According to legend, the chain's founder Sam Walton placed a large order of diaper bags from Baby Needs, then abruptly cancelled it. After going to Arkansas to give the retail exec a piece of his mind, Hooper Sr. decided he would launch a brand for upstairs retailers and trademarked the name Elegant Baby in 1984. "I thought the name was cheesy," laughed Hooper, who was a teenager at the time. "It was the era of 'Dallas' and 'Dynasty.' Everything was elegant."
The new brand made headway in the better tier over the next few years, and Hooper links that to his father's progressive thinking—a trait that always set him apart. In his earlier distribution career, Hooper Sr. had been one of the first businessmen in Burlington to import goods, and early on he invested in EDI technology for Elegant Baby. "He was always forward thinking," his son recalled.
In the late '90s, Hooper's father's health took a turn, and subsequent family leadership squabbles caused trouble for the company at a time when competitors began horning in on Elegant Baby's shelf space. Learning of this, Yates, who had been working for a textile company in Mexico and later started an athletic apparel manufacturing business with a friend, returned home to help get the company back on track. Initially, Hooper admitted, "I didn't really want to get involved, but I've since learned to love it." The fact that the company was the legacy of his father, who passed away in 1999, gave him further motivation to see it succeed for a third generation to inherit.
Early on, the new CEO observed outlets like Pottery Barn Kids steering consumers in a premium direction, and this set Elegant Baby on, well, a more elegant path. One glance at the company's wholesale catalog demonstrates Hooper's aptitude for sophisticated branding and marketing, and his focus on new technology and social media is poised to further elevate the business.
Today the company caters to a wide range of retailers and consumers with giftable products that run the gamut from traditional to fun. While Hooper admitted the recession has hurt even the seemingly invincible baby-gift category, he believes the secret is to stay the current course: concentrating on customers' needs and developing remarkable products. "We want to do everything we do, better," Hooper asserted.
How have you seen the company evolve over the years?
Before I came on board, the specialty store business and rep network had sagged, as the company had been focused on the big boys. Now, while we're still targeting upstairs customers, we are able to sell lots of different types of retailers: hospital gift shops, stationery stores, kids' boutiques, gift stores, major department stores, people that personalize, etc.
When I signed on, we got out, hit the road, and started doing trade shows and relearning the market. We put a lot of thought into how we wanted Elegant Baby to look and set about updating and freshening our line. Ours has always been a very traditional brand, but now we're straddling the fence between traditional and contemporary. In the past, for example, Elegant Baby did a group called "Thank Heaven for Little Boys and Girls." We don't do that today; the demand has died out for that type of product. And where we used to sell our sterling silver program to department stores like Belk, the majors don't carry that type of thing anymore. But we do still intentionally source, design and stock products that will be good for department stores as well as specialty retailers.
We've updated a lot of classic items that we've sold for years, and one thing I've done is broadened our collection with themed groupings that carry across our categories. Now, we'll offer a piggy bank, burp cloth set, picture frame and other items in a coordinating theme. We're also updating our color palette, taking colors that are trending in home décor and fashion down to the baby level.
What do you think the Elegant Baby brand represents to retailers?
I think customers that have been buying from us for a long time truly see us as a friendly, wonderful, reliable partner in business. We have low minimums; they can call and get great service; and we ship within a day or two. Just now, Saks Fifth Avenue is having success with one of our blankets, and the buyer called us wanting to put it into another door. Within eight hours, our operating manager had the order packed and ready to go. We're very customer-oriented. If there's a problem, we always stand by [our promises].
So what makes for an "elegant" gift?
I've actually never been to a baby shower in my life, but I gather feedback from customers, shop the market and pay attention to the trade publications. When you're talking about gifts, it's all in the details. From your branding to your logo to the colors, hangtags, woven labels, packaging and presentation—it's an experience from start to finish.
Anything we sell can be used as a gift. If you have a blanket that's well crafted and has a great design, it doesn't matter if it's geared toward a younger or older consumer. It doesn't matter if it's a bright orange or pastel blue piggy bank. The experience and end message is still the same. There's an intrinsic value that's connotated with our name. An Elegant Baby gift should have class, style, whimsy and that "wow" factor.
How is the company able to deliver those elements to such a wide range of retail stores?
We don't discriminate. We're a brand that can be bought in Barnes & Noble, Barneys or Saks, Giggle, Kitson, a hospital gift shop or a lollipop shop in Greensboro, N.C.—which happens to be the crème de la crème baby store in North Carolina. I think we have segments that appeal more to the L.A. crowd than to the Alabama crowd, but we try to strike a nice balance. You can't have all bright colors. We definitely guard our pastel business with our life, because that's the lifeline of this business. We offer some very basic, traditionally "baby" styles as well as christening shawls and bibles. But we also sell a light-up rubber duck.
As there are many companies that are real professionals within a category, our strategy is to draw inspiration from the best products in these categories and do them our way. So at Elegant Baby, you will find a very focused offering of sure bestsellers. There's something in our line for anybody. It's a strange dichotomy because you catch yourself saying, "We can't be all things to all people." But at the end of the day, we kind of are.
Does the brand stick to an overall design philosophy?
It's modern and contemporary yet cute and traditional. It's hard to define, but we want to make sure we're striking an emotional chord with consumers. We need to be expressing ourselves and concentrating on that "ooh and ahh" factor. Baby is very different from toddler, and going forward we want to show a softer side because we have been very modern and a little bit rigid. We're trying to soften that image by making our products a bit sweeter. We also want to be designing stuff that will get trade show attendees to stop in the aisle and say, "Wow, look at that." You have to have things that make a statement—probably those fashion-forward products—yet you still have to have that baby pink and blue stuff that sells day in and day out.
This year I'm raising the bar for the design team by emphasizing international appeal. We have a couple of distributors outside the country and are very focused on exporting for next year. We see growth opportunity in Mexico, Latin America, South America, Japan, Europe and Australia. One thing that is so genius about Elegant Baby is that there's no country where the brand name would not be impactful. To me, Elegant Baby has the potential to become a major global brand. Our long-term plans include setting up a warehouse in China to start distributing at a worldwide level. The only way to be a worldwide brand is to ship directly from China.
What are your top categories, and what updates have you given the line?
No. 1 is our collections category—gifts that are color-coordinated or arranged in themed groups. That's closely followed by bath products, ceramics and christening, then blankets and baby care. The baby care category is very good for us. We offer a medical kit that we've sold for forever. In fact, we've been selling a lot of items, like baby socks, for 45 years. But now we happen to be designing very hip, organic baby socks. Our bottle banks are another staple a lot of retailers sell daily—and we've sold that item for forever and a day.
As for updates, we're working on giving our polka dot piggy banks a lift as well as updating our christening selection. Some of these items are timeless on a certain level, so the update can come from the packaging or colors. At the end of the day, keepsakes are keepsakes. But it's more important now than ever to have new product. So we're constantly reinventing.
Why is it so vital to always have something new on offer?
I always use this analogy: It's easy to show up at a party for one night and be the hottest one there. But try doing that every night. Night after night, day after day, it's not so easy to always be the hot person at the party.
Shopkeepers get tired of looking at the same stuff the same way I do. The fact is stores now need more compelling product at reasonable prices. The changes in the market are just that strong. Everybody wants something different, and nowadays moms want to show their style. They want their babies to be decked out, accessorized; they want their nurseries to have the best of the best. They want to show that they are different from their own moms and dads. But often, they also want to go back to what they loved as kids. Vintage is in vogue at the moment.
What other changes have you noticed in the baby gift business of late?
The baby category might be hot, but because of that there's a lot more competition, and more big companies have gotten into it. That means the pie is divided up between more people. But I do see that fading. Due to the recession, a lot of people have fallen by the wayside.
While the economy is looking brighter, I don't think we'll go back to the goldrush days of a few years ago. I think retail is still in a consolidation mode; I think the United States is over-retailed and, in some cases, over-assorted. In today's market, people aren't buying just to buy, and baby and gift companies have not been exempt from this recession. Retailers with a baby gift corner are still struggling—even hospital gift shops.
Has Elegant Baby made any business adjustments as a result?
We've offered specials to our retailers and extended show specials, and have kept prices as low as possible. We are definitely concerned about passing opportunities on to the retailers.
Recently we launched a new real-time account management tool, which retailers can access via our website. A lot of buyers like to place orders in the middle of the night, and they want to know what they ordered last time and what's in stock. This system has a lot of little handy tools that will help small, independent stores.
How are you remaining competitive as more companies enter this market?
It's a matter of knowing who you are, working to your strengths and differentiating yourself. I'm told all the time that we have the best catalog not only in the baby industry but the whole gift industry. We use top models and go above and beyond what's necessary for a wholesale catalog. Part of our image is showing that young, hip people have babies, too. We've made having babies kind of sexy, fun and cool. That's a radical departure from what we've done in the past.
We're looking to spread that message by increasing our brand presence in stores like FAO Schwarz via point-of-purchase materials and Elegant Baby fixtures. We also unveiled a new trade show booth at the recent NYIGF and ENK Children's Club shows. It's not a huge, over-the-top Taj Mahal; it's sleek, modern and tasteful. It's cutting-edge, and that's what I want this brand to be. That goes for our social networking, too. We're using Facebook and Twitter for more interaction with our reps and customers. I'm a firm believer in technology and change. We're dealing in a country and time where the world is changing way faster than we are, and we have to always be looking for the next better way to do things. At the same time, when you're a company that's been in business for 45 years, you don't want to lose the core of who you are and what you do. So we're respectful of our traditions and heritage, but we want to take it to the next level.
What's your next step in terms of growing the business?
We're heavily invested in technology and are looking at global distribution. We're streamlining our organizations, but we still want to be the best baby company out there. We're not getting sidetracked or concerned about going into kids' apparel or maternity clothes. Elegant Baby operates with a fairly lean staff, but our team is everything. I'm very fortunate; we've had people working for us as long as 35 years, and everybody here is rock solid. The general mission is to always do what we do, but do it better. We may not be the smartest people out there, but we certainly give it an honest effort. —Leslie Shiers