Janet Hsu, new chief operating officer of Sanrio—holder of arguably the cutest license in the world, Hello Kitty—talks about the sheer volume and variety of Hello Kitty goods and reveals her plans for the cat to take a bigger leap this year into the North American infant/toddler market. By Jennifer Cattaui This cat's got some […]
Hello Kitty
A selection of licensed goods featuring Hello Kitty.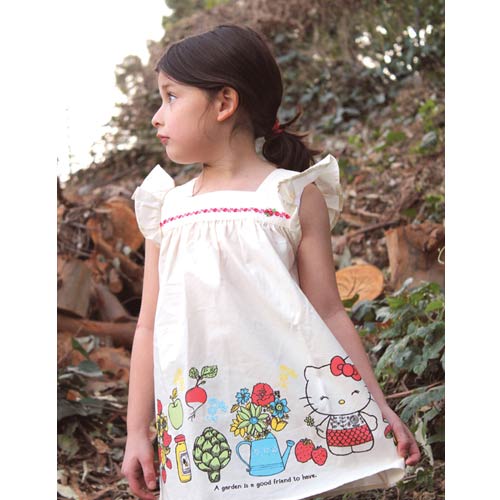 Hello Kitty
A selection of licensed goods featuring Hello Kitty.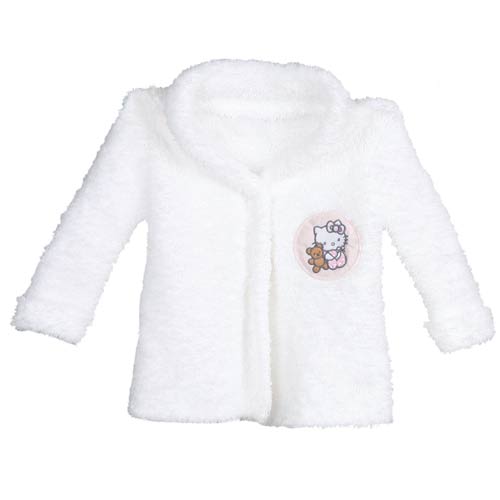 Hello Kitty
A selection of licensed goods featuring Hello Kitty.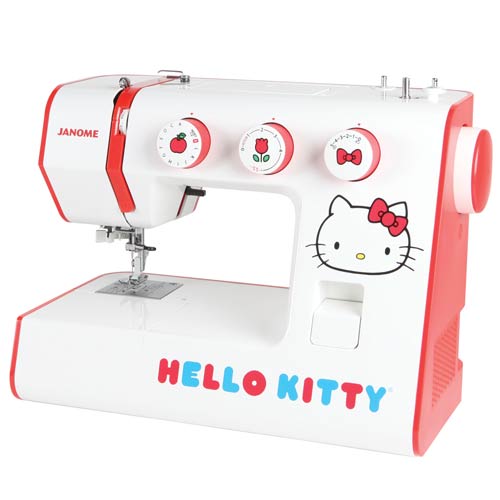 Hello Kitty
A selection of licensed goods featuring Hello Kitty.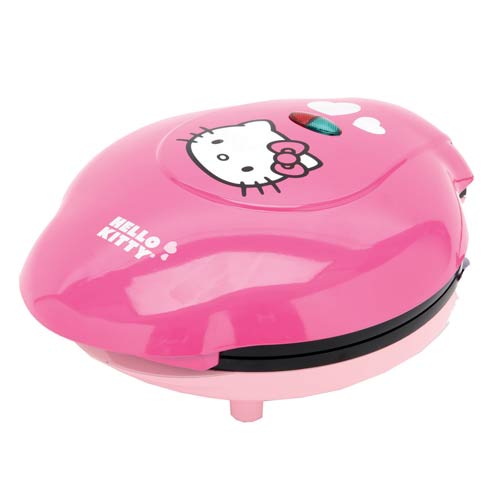 Hello Kitty
A selection of licensed goods featuring Hello Kitty.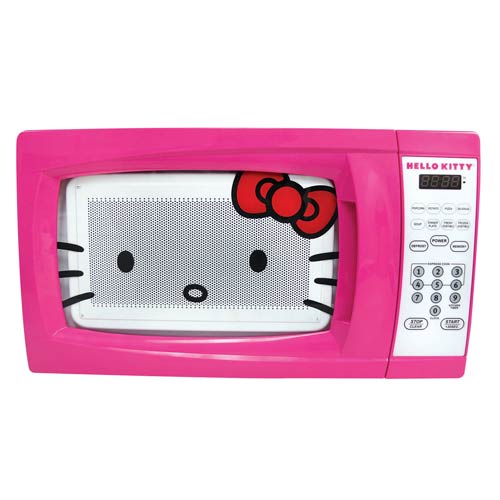 Hello Kitty
A selection of licensed goods featuring Hello Kitty.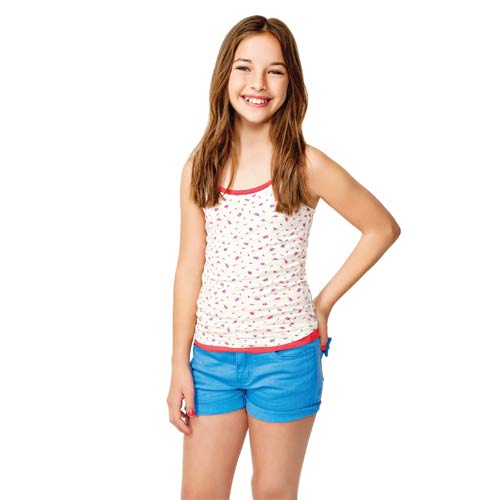 Hello Kitty
A selection of licensed goods featuring Hello Kitty.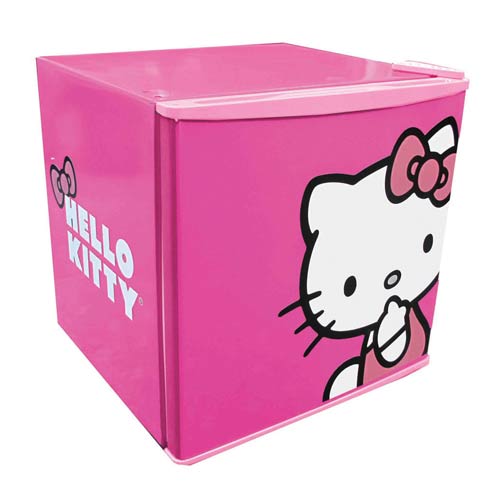 Janet Hsu
COO of Sanrio, and A selection of licensed goods featuring Hello Kitty.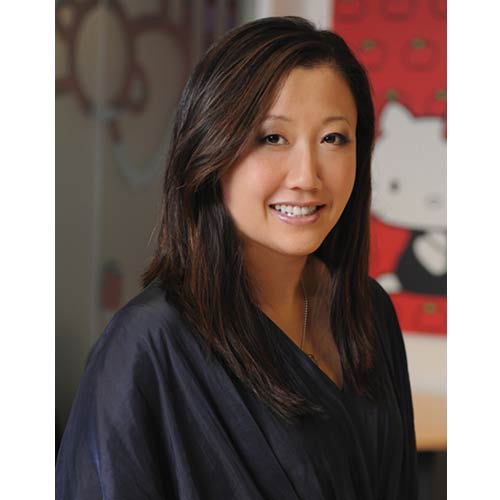 Hello Kitty
A selection of licensed goods featuring Hello Kitty.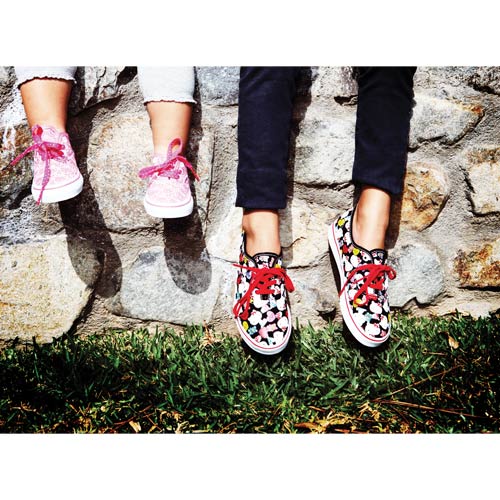 Janet Hsu, new chief operating officer of Sanrio—holder of arguably the cutest license in the world, Hello Kitty—talks about the sheer volume and variety of Hello Kitty goods and reveals her plans for the cat to take a bigger leap this year into the North American infant/toddler market.
By Jennifer Cattaui
This cat's got some serious street cred. Evidenced by 8.4 million and counting Facebook followers, Hello Kitty reigns as the most popular mark of the $5-billion global giant Sanrio. Now, says Janet Hsu, chief operating officer leading the new kitty culture, the cat has set her sights on the infant and toddler market, a move that was based on demand. A segment of Hello Kitty's devoted fans poised all over the world are having children and demanding kitty-fied nurseries and wardrobes for their offspring.
The fabulous feline's roots were decidedly simple: She was created to bring people happiness and was the winning offering of a 1974 design contest held by Sanrio. Unlike many licensed properties on the market, Hsu points out, she did not have a production company, videos, TV shows, movies or games when she entered the market. Now, nearing her 38th birthday ("anniversary," I'm corrected by Hsu), it's clear that the world audience has embraced her wholeheartedly. In fact, there's barely a consumer product that doesn't have a super-kawaii Hello Kitty version of it, be it toaster, refrigerator, T-shirt or fine jewelry. Goods span a lion-sized price range, from 50 cents to $50,000, and the company even explores double-dip licensing—a licensor partnering with another licensor to create a unique product, as they recently did with rock band Kiss and are poised to do with Elvis Presley.
Hsu gives us some insight into the powerhouse puss and her vision as the first female COO at Sanrio.
How do you feel being the first woman to serve as chief operating officer of Sanrio?
It's definitely special and it's an honor. My appointment as the first female COO demonstrates Sanrio's continuing philosophy of empowerment. It's especially meaningful because we are such a female-centered brand, and I really want to inspire girls everywhere of all ages, especially as to career choices.
Tell me a bit about what you hope to bring to Sanrio in this position.
I sincerely look forward to growing this brand, managing it alongside the growth and, of course, internally within Sanrio, creating the best team with the greatest work environment—not traditional, but very contemporary in thinking and modern. We always want to think differently and not be in the box. We want to think about how the world is changing, because if you have a great brand and nurture it, you get a great company and therefore a great experience for fans. It's all linked. The ultimate objective is to always create surprising and delightful experiences for our fans. We want to inspire and bring happiness, which is in line with why Hello Kitty was created.
What was your background?
I've been with Sanrio for just over four years. My background is really diverse. I've been on all sides of the business: retail, wholesale, manufacturing and licensing. I've worked at Bloomingdale's and Lord & Taylor, Mattel and MGA Entertainment. I believe everywhere I've been has contributed to my multi-dimensional approach and my ability to wear so many different hats.
Do you think the new career path is indirect—an approach from all sides?
I truly believe that—that's the new, contemporary career path. Sometimes the direct route is great, but the ability to do many types of work, including many different types of responsibilities, can empower you more as a leader because you're really able to appreciate every aspect of the business.
What sort of personal characteristics do you think you need for your position and to succeed at Sanrio?<br> For me, I think it's having the ability to inspire and motivate. I think it's also very important to build the team and empower and trust them. Perseverance would be an adjective I would use here: creative thinker, knowledge and experience in all facets of the business. Also, I feel it's important to inject fun and humor in the workplace. With so much responsibility, you have humor to help keep your balance.
It seems like Hello Kitty is everywhere and growing—am I right, or is that my imagination?
There's definitely more Hello Kitty product out there in North America right now. I think the reason is that we've become a lifestyle brand. We really wanted to satisfy the lifestyle perspective by having products that touch every part of a consumer's world. We are very focused on ensuring that we have access points for all of our consumers, no matter what age or background, so we can really foster that emotional connection with the brand.
What sections or aspects of the lifestyle brand are being focused upon?
We've always appealed to children and the 18 to 34 and up range. [According to Hello Kitty stats, there's 83 percent awareness among girls 6 to 11 years old and 80 percent awareness among females from 18 to 34.]
The newer piece for us has been the infant category, because those moms who grew up with Hello Kitty are having babies. Currently in infant/toddler, we are collaborating with Misha Lulu. We also have a number of other infant/toddler initiatives coming forward this year, which we can't quite talk about yet. But stay tuned: Product should start being released in the second half of the year.
It's interesting that you are collaborating with small, boutique brands—is this a trend or something you are growing?
We don't always partner with huge companies. Our mission is to deliver products and experiences that are meaningful to our fans. Our collaborations include companies on all different scales.
What sort of trends do you see in the licensing space?
I think the trends may be related to how the world is changing—like becoming more eco-conscious. Also, the growth of the digital world has had a significant impact, increasing communication mediums and allowing active communication, like on Facebook. The global marketplace has become more important, too.
What international market is particularly important right now? Is there somewhere you are seeing a lot of growth?
The markets all balance each other out. There are different territories and different parts of the world that have evolved differently or on a different timeline. Each market is so important to us from a licensing standpoint—and obviously China and the Middle East are some key areas.
How have you connected the Hello Kitty brand to international markets and different socio-economic groups?
Not to give too much information, but we have different partners who support different aspects of our business. It's not always the biggest player on the block. We look for partners who can deliver a meaningful experience through a quality product. That could be anything from a dollar item to a very high-end, more costly piece of jewelry. We have partners who create environmentally friendly products and others who cater to our niche consumers. Recently, we announced a partnership with Dial, which is a company that can hit many different channels with inexpensive items like hand soaps. We also just announced a partnership with Hanky Panky for lingerie, combining the sophisticated side of Hanky Panky with the cute side of Hello Kitty to create a unique, new experience. Partners might be industry leaders or design leaders or they take a completely new approach that resonates with the heart of the brand.
What accounts for the fascination with this brand?
For Sanrio, the philosophy has always been, "Small gift, big smile." It's about being truly able to impact one's life—in a small way but with a delightful experience.
Are there any new properties at Sanrio?
We just acquired Mr. Men and Little Miss, so you'll see activity there as well. There are so many entertainment-driven brands and lines created in the digital space. The difference for Sanrio is that neither Hello Kitty nor any of our other properties have been created specifically for entertainment, and that's such a major difference. The same with Mr. Men and Little Miss—the brands just have a following. These evergreen lines prosper, as there is a true resonance with the customer.
There's a lot of talk about different routes to manufacturing, 3-D printing and the like. Is this capturing your attention?
Anything new and different captures our attention. We're always evaluating how that connects with our brand and what the experience is in the end. One of the objectives has been to stay true to the brand and its experience. So even though there might be so many new and different things out there, it's not always going to fit with us, but it might. If it delivers that experience, we will definitely be on it.
Have the ups and downs of the economy affected you significantly?
There have definitely been economic challenges because people have not had as much disposable income, but that goes back to our strategy of being able to offer different experiences at different access points, and we still have that connection, whether it's a robust time in the economy or a downturn. From a company standpoint, we always want to manage the strategic road to preserve the brand based upon what's happening in the world. I think the digital space continues to be more and more important for us, and there are different ways that we can look to connect with our consumer, as well, because communication is very timely and it's more global.
What role does Facebook play for the Sanrio brands?
It's a huge part of the connection, and Hello Kitty has more than 8 million fans and is growing every day. We are able to connect instantly and we always make sure that the experience is fantastic because we want it to be a true connection with the brand.
In what ways do you keep that connection authentic?
It's not a way for us to advertise and not a way to push product. It's a way for us to listen, communicate and give fans content they might find enjoyable.
Personally, what were your first Hello Kitty products?
I had a jewelry box, the Hello Kitty erasers and the pen.