One of the New York area's biggest children's retailers spills the secrets about how it's thrived in the industry for more than 60 years. By Mary Avant ow does a 350-square-foot discount apparel shop in Brooklyn, NY, grow into a chain of six giant, 10,000-square-feet-or-bigger department stores? Through a lot of hard work, a sharp […]
Lester's Lights the Way
Items on display at Lester's New York retail store.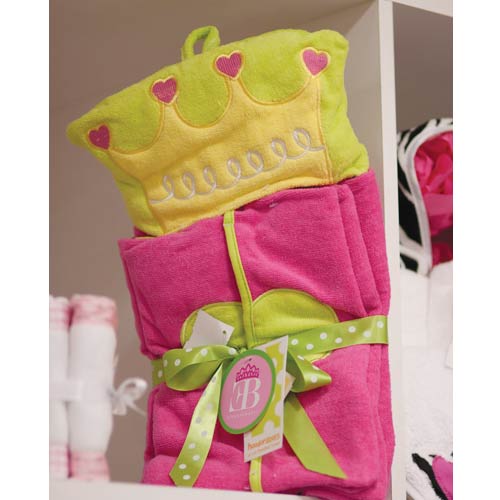 Lester's Lights the Way
Items on display at Lester's New York retail store.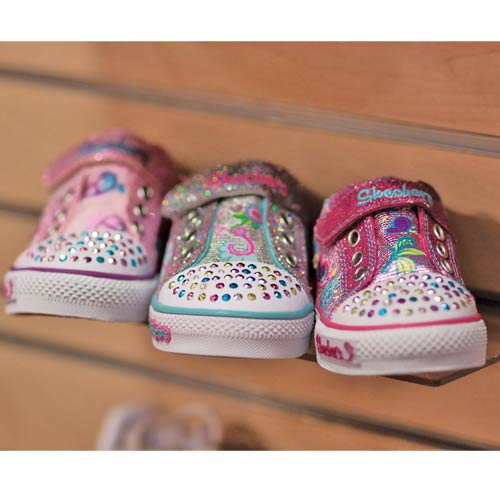 Lester's Lights the Way
Items on display at Lester's New York retail store.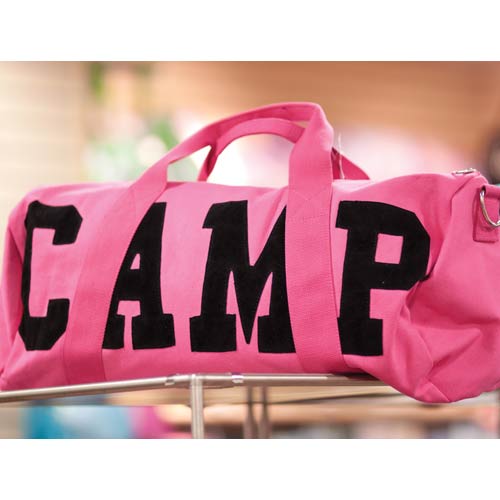 Lester's Lights the Way
Items on display at Lester's New York retail store.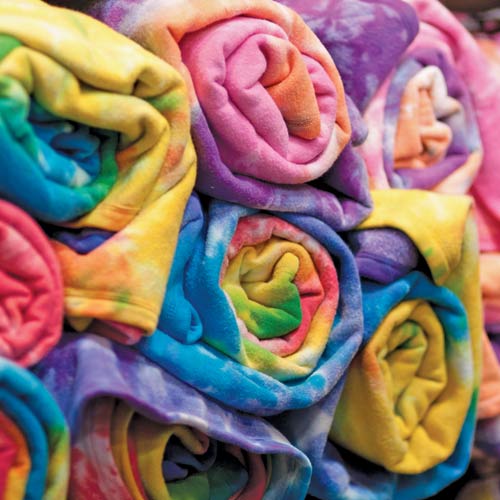 Lester's Lights the Way
Items on display at Lester's New York retail store.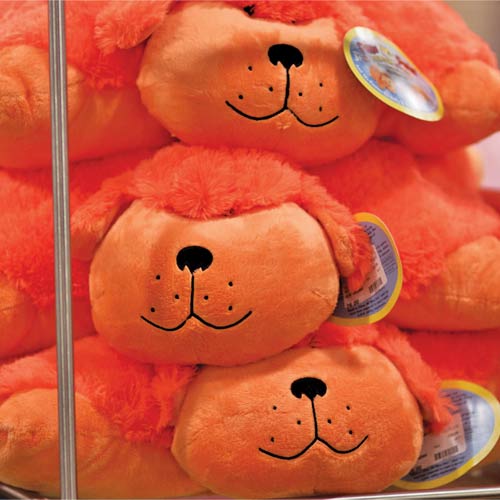 One of the New York area's biggest children's retailers spills the secrets about how it's thrived in the industry for more than 60 years.
By Mary Avant
ow does a 350-square-foot discount apparel shop in Brooklyn, NY, grow into a chain of six giant, 10,000-square-feet-or-bigger department stores? Through a lot of hard work, a sharp business mind, an excellent fashion taste and an unwavering dedication to customer service—that's how. And that's exactly what Lester's did. Founded in 1948 by husband and wife duo Lillian and Lester Kronfeld, Lester's became an instant hit with Brooklyn families, so much so that the owners quickly expanded the original location into seven side-by-side stores that each focused on a different market (infant/toddler, boys and juniors, just to name a few).
Over the years, the one-stop shop broke ground in cities like Greenvale on Long Island (1978); Manhattan (1992); Deal, NJ (1997); Huntington, NY (2007) and Rye, NJ (2008). "People started moving out of Brooklyn and there were so many fantastic pockets to open stores in," explains Barry Cohen, co-owner of Lester's and nephew of the store's founders. "People were screaming for us to give them what we were giving them in Brooklyn. There were customer needs [in these areas] and there wasn't too much strong competition." This expansion required the Lester's team to become more operationally organized, which Cohen says involved establishing central buying and receiving offices; implementing new computer systems to help them keep track of all sales, markdowns and stock; creating accounting and buying teams; and hiring an advertising agency.
Now, Lester's carries more than 1,000 baby, kids' and contemporary brands—among them, Polo Ralph Lauren, Mayoral, Flowers by Zoe and more—in its massive stores and on the newly launched ecommerce site, where it captures the loyalty (and dollars) of its typically wealthy, community-minded clientele. "They like clothing, shoes and accessories and they're affluent enough to want it, afford it and keep changing it," Cohen explains. "People think that we're expensive, but we're not expensive, we just carry better brands." One of these brands is the company's very own privately manufactured kids' line, Rock Candy, which was created five years ago and whose casual sweatpants, hoodies, tees, tanks and camp merchandise do a lot of business for the store.
But no matter how big the chain gets or how much variety it offers, Lester's continues to stay true to its family-centric roots (Cohen has been part of the team for more than 40 years and now partners with his cousins Sheri and Perry Schorr to run the business) and this includes creating a warm environment full of dedicated and highly trained employees. "We will never hire someone who is not a people-friendly person," Cohen asserts. "If someone works for us and they're moody, they're impatient, they make faces, they don't have that friendly, easy-going and assertive—not aggressive—personality, it won't work. If you don't like people, you don't have a place here."
Because Lester's offers competitive pay, creates a strong company culture and offers team-selling incentives, Cohen says it's not unusual to retain workers for years on end. "A 10-year employee is easy," he declares. "People find a home here, it's a nice environment and they stay." And because customers form relationships with employees—Cohen says his workers get invited to events like weddings, christenings and bar mitzvahs on a regular basis—it results in a high number of return guests. "We don't care if people are buying large amounts of product at once. What we want is repeat business, and we want to build a clientele," Cohen states. "We want Lester's loyalty, and we get it because we're nice to people."
In fact, it's Lester's excellent customer service that gets the most attention and credit for its long-standing success—a practice that the current generation of company leaders learned from Lester himself, who would fill custom orders and hand-deliver merchandise to shoppers. "Everyone screams about customer service. And some of them do it very well, but some of the department stores are too big to do it great," Cohen says, noting that despite the size of Lester's stores, "We make it feel like a boutique."
For example, in the kids' shoe department—which carries everything from outdoor brands like Teva and Merrell to fashion-forward offerings such as Hunter boots and Michael Kors dress shoes—experts with years in the footwear industry give customers a one-on-one sit-and-fit experience. Expectant parents can also visit the stores' layette sections for an individual appointment with the in-house layette expert. These appointments, which can last anywhere from one to three hours (or more), allow parents to pick out exactly what they'll need to prep for baby's arrival. After every item is chosen, the layette guru creates a gift basket with the selected products, which is ready to be delivered as soon as the child is born.
In addition, stores are consistently replenished and goods are changed on a daily basis to satisfy consumers. "Like my cousin Stanley says: 'We're like a bakery—we get fresh goods every day,'" Cohen jokes, adding that trucks deliver new merchandise to stores each morning. He also notes that because it's a privately-owned company, "there's always an open-to-buy for new goods" so that buyers never have to miss out on a hot new trend or emerging designer. "We absolutely live and die for our customers," he continues. "Our credo is 100 percent pro-customer: Give them what they want, find them fashion, get them good prices, give them good value and give them excellent service."
And now, with the new ecommerce site that launched in February, they can remain customers no matter where they live or shop. "It goes back to the question of doing better, doing more, being current and changing," Cohen says of the new www.lesters.com, which the company worked on for a year and a half before unveiling it to the public. "The website gives us the validity of being a real player in the industry, not just a local mom-and-pop store." The shiny new site features merchandise from the 1,000-plus brands the brick-and-mortar stores carry, along with features like a gift registry, live chats and personal shopping sessions with Lester's buyers and style experts, and even a camp checklist that covers everything a child could need for a summer away (all available for purchase from Lester's extensive selection of camp merchandise).
Cohen says that although launching the website was a big challenge—not only is it an expensive venture, but it also requires a whole new team of copywriters, IT managers and photographers, among many others—being able to reach customers who are out of its market justifies all the obstacles. "We know we have a great brand to sell, but it's not that easy to open stores everywhere," he notes. "The website gives customers a chance to get the fashion of the New York area. We'll ship it out, bring it to their homes 24/7 and they have New York trendsetting fashion."
And while Cohen and the Lester's team hope the site allows them to spread the Lester's word to a large number of shoppers all over the country, they still want customers to feel like they're part of the family. "We don't consider ourselves a huge retailer," Cohen concludes. "We're just this family-owned business with six stores. We do some very nice volume, but we take care of customers and we make a lot of friends."