Goldbug has hired a new Corporate Social Responsibility (CSR) Coordinator.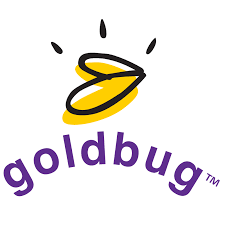 [Denver, CO] – Goldbug has hired a new Corporate Social Responsibility (CSR) Coordinator. In creating this role, Goldbug seeks to develop initiatives and cultivate partnerships with various community leaders working to improve maternal health outcomes and mitigate instances of infant and maternal mortality. Through CSR, Goldbug seeks to work collaboratively with community leaders, like-minded companies, researchers, and organizations to achieve better health outcomes for people giving birth.
To do so, Goldbug will invest a portion of our profits towards addressing maternal mortality both locally in Colorado and nationally. It is mothers who make Goldbug succeed, and the company recognizes it is these same mothers they can support. Moreover, Goldbug aims to facilitate birthing persons' access to maternal healthcare that offers the support, guidance, respect, and safety all mothers deserve.
Goldbug recognizes value in getting involved in the maternal mortality crisis. The United States has the highest maternal mortality rate of high-income countries and racial disparities exist in these statistics—Black birthing persons are about three times more likely than their White counterparts to die due to pregnancy-related causes. In Colorado, Black infants are two times more likely to die in the first year of life than non-Black infants. Further, the Native American population is most severely impacted by maternal mortality in Colorado. The most current research shows that people of Native American descent are 4.8 times more likely to die than non-Native people who gave birth in the same period in Colorado. Taking this data into consideration, Goldbug is committed to supporting mothers and improving birth equity, which led to the development of the CSR role.
Bentley Porterfield-Finn has joined Goldbug as the Corporate Social Responsibility Coordinator. She comes to Goldbug from Colorado State University, where she received her MA in Communication Studies. In academia, her work highlights the importance of critically centering identity in supportive communication scholarship. She worked as a research assistant on projects investigating the intersections of health communication, social support, and identity, particularly as it pertains to maternal health and health equity. In addition to her scholarly work, she has experience working directly with the birth community as a birth and bereavement doula, and a lactation educator.
Goldbug is a leader in the infant and children's accessories market. The company is a woman-owned enterprise, led by Katherine Gold, CEO and president. Katherine is passionate about creating quality products and she is a respected voice and philanthropist on the international stage, advocating for children's education, mentoring young entrepreneurs, championing women's causes, and now prioritizing advancing improvement in maternal mortality.
For more information about Goldbug's Corporate Social Responsibility efforts, please contact Bentley Porterfield-Finn at bporterfield-finn@goldbuginic.com