Adam Herman, general director for Mayoral USA, finds a light amid the darkest times.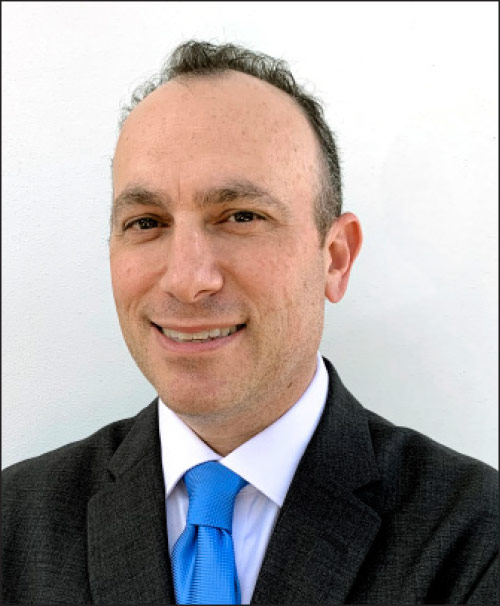 It's Jan. 27, 1992. The main headline that morning is Macy's, the 133-year-old department store institution, has declared Chapter 11. A few hours later, my father, 51 years old and a menswear retailer most of his career, will take his own life—a victim of the stressful times and personal inner demons.
I am 19, a sophomore in college and 1,500 miles away. That evening, my father's attorney calls and tells me nothing other than to come home. After a three-hour flight and a four-hour car ride, I walk into my childhood home and learn what had happened. I'm devastated, shocked, lost. The ensuing weeks of grieving through a funeral, eulogies, Shiva and meetings with friends and family has mostly become a blur. But I still distinctly recall my childhood days working on the sales floor of my father's stores on Long Island and in Manhattan during holidays and summers. I remember fondly waiting on customers, helping them pick out gifts for their dad, grandad, husband, whomever. I remember watching my dad, with envy, working with loyal clients as well as local sports stars as he fitted them into fine Italian suits. He had close relationships with and was loved by so many of them. The huge amount of people who attended his funeral and stopped by the house in the days that followed was testament to that. Perhaps, if he had been able to get past some of those demons and had relied on some of those people, he'd still be here today?
Why write about this now?  The reason is simple: don't ever give up. These are unprecedented times and many of us are being put to the ultimate test at survival. But just as Macy's survived another 28 years after that fateful winter's day, so can you—in one form or another. Hang in there. Lean on your network of loved ones, friends, customers and business associates.
This crisis has allowed us to pause and evaluate our business models. For some, it has brought that website project off the backburner. For others, the last few weeks have been a crash course in how social media can boost sales. It's a time to look closely at the way you buy, merchandise and sell. But, most of all, it's a time to value and prioritize those close personal relationships you've worked so hard to build over time.
 Our industry will not become obsolete as a result of this pandemic. I know this from experience as my three girls burn through outfits playing outside daily after homeschooling. Just yesterday my wife was browsing Instagram accounts of retailers we often buy from. As Main Street retailers, like my father was, you have an opportunity now to deepen relationships. Consumers are seeking meaningful connections with those they can trust—neighbors, retailers, brands, doctors, politicians, you name it. Reach out to every one of them in your database. Ask how they are. Find out what's going on their lives—camp or no camp this summer? Family vacation on or off? Any babies on the way? Use those conversations to create customized box sets that can then be hand-shipped to their front doors. In Russia, for example, one retailer uses couriers to deliver product and then waits for customers to try the pieces on, keeping what they want and returning the rest on the spot. Along those lines, how about a virtual baby shower? You can run a FaceTime meeting with moms-to-be as you curate a gift list for the big day followed by a virtual baby shower where guests can preview the gifts and pick what they want to buy for the expecting mom—all to be wrapped and hand-delivered by yours truly.
Collaborations are limited only by your imagination. Zoom fashion shows that are co-sponsored by a local pizza shop? A virtual sleepover evening story hour co-sponsored by a local ice-cream shop? Saturday morning virtual kids' yoga sponsored by a local yoga instructor and juice bar? There are endless possibilities! A professional photographer friend, for example, has been walking around her neighborhood doing "quarantine photoshoots" of families on their porches or front lawns from a safe distance. Perhaps a collaboration with a photographer in your neighborhood where you serve as the apparel supplier? Maybe they'll buy that cute outfit, maybe they won't. At the very least, the connection you make with those families may pay dividends once the economy opens up again.
We plan for the future, but the future doesn't always go to plan. All we can do is be proactive, practical and positive. Try and learn; adapt and grow from any challenges that come our way. I do not believe the decision my father made was easy, but I am 100 percent sure it was wrong. Not a single milestone of my kids' passes by where I don't think of all he's missed. He would have cherished every one of them. One of the many beauties of our wonderful industry is being a part of so many of those milestones. That perfect birthday dress. That first-day-of-school outfit. That graduation suit. We have so much to live for.
There will be an end to this crisis, and there will be other crises in the future. Learn from them, grow from them and, most importantly, use them to make your mark on those around you. It makes a difference. You make a difference. I promise.