A sweet and stylish collection of mix-and-match bracelets for tweens and up.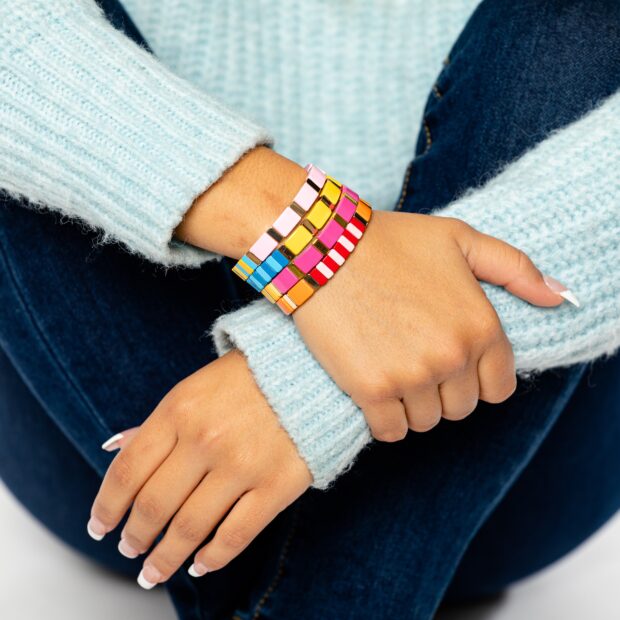 Everyone could use a little something sweet these days. That's why tween brand Malibu Sugar knew it was a good time to release its first accessory line, Daily Candy!
"We were inspired by people spending so much time at home and really needing something fun to make them happy," says founder Jil Garcia, explaining what led the team to create a colorful collection of pony bead and tile bracelets. "People are looking to make things, and this is a perfect way to create your own unique style, have a similar bracelet to your BFF and express yourself!"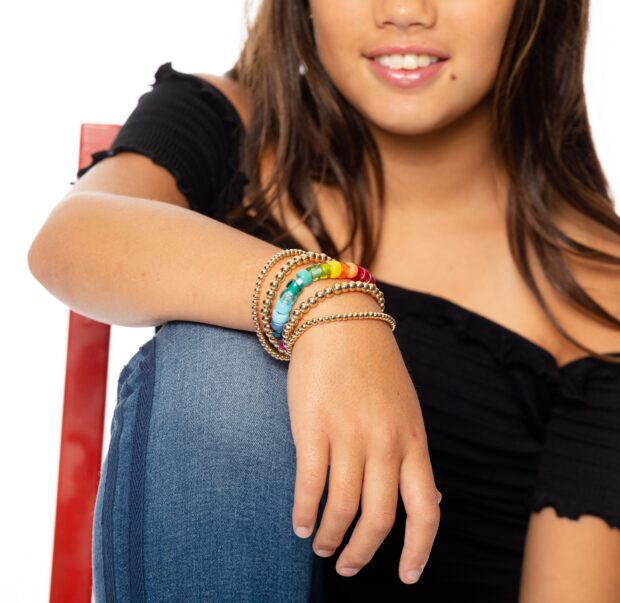 Wholesaling from $8 to $17, the affordable collection of mix-and-match styles appeal to tweens through women. "Our customers are loving the idea of stackable bracelets," Garcia says, citing the Rainbow and After Midnight Pony Beads, gold beaded bracelets and colorful LOVE tile bracelets as bestsellers of late.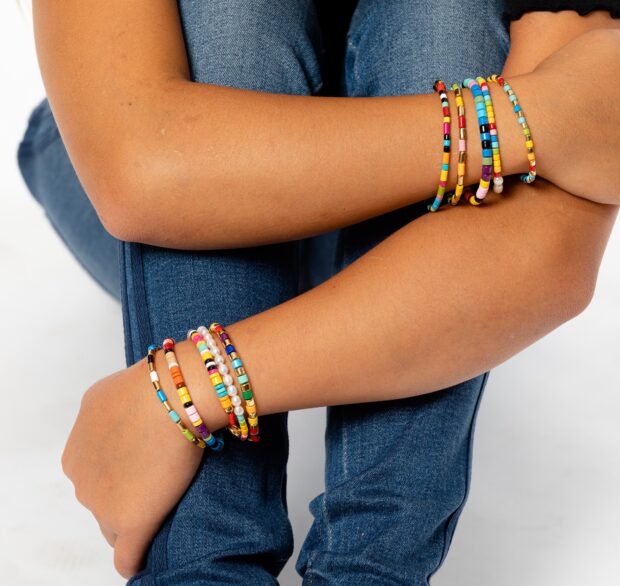 In preparation for the holidays, Malibu Sugar will release a DIY Pony bead kit on Oct 15. Then, beginning in January, Daily Candy will drop six to eight new styles each month. "We're hopeful our lives will be somewhat normal by then," Garcia adds. "We're so excited for new Spring color palettes and, of course, girls returning to camp next summer!"