One in three U.S. families struggle to afford diapers.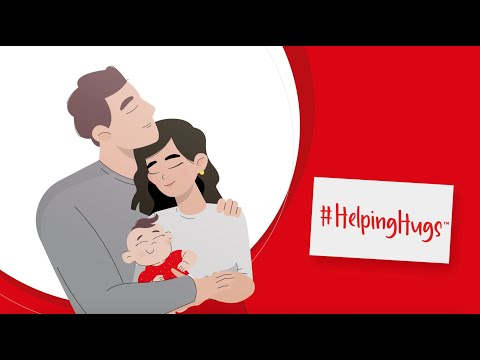 Did you know the average baby goes through nearly 12 diapers a day? That's $70-$80 per month, or about $900 a year…
The National Diaper Bank Network reports five million children in the U.S. ages three and under are living in poor or low-income families, making it difficult to access a sufficient amount of diapers to keep little ones clean and healthy.
That's why individuals, communities and organizations are raising awareness for National Diaper Need Awareness Week, taking place September 21-27.
"Raising awareness for diaper need is more important than ever before given the COVID-19 crisis," says Robert Raines, Huggies North America general manager. "Huggies is dedicated to helping parents provide essentials needed to ensure all babies thrive and get the best care."
This year, Huggies marks its biggest donation yet to the National Diaper Bank Network through its #HelpingHugs campaign. The company is donating a case of diapers for every specially marked package purchased at Walmart in September, helping to ensure all babies have access to clean diapers and other basic necessities.
Check out these ways you can get involved, provided by the National Diaper Bank Network:
For more information or to find a diaper bank near you, visit the member directory at NationalDiaperBankNetwork.org.