Expect curated gift shops, digital experiences, new services, fresh activations, exciting window displays and its first Virtual Holiday Benefit.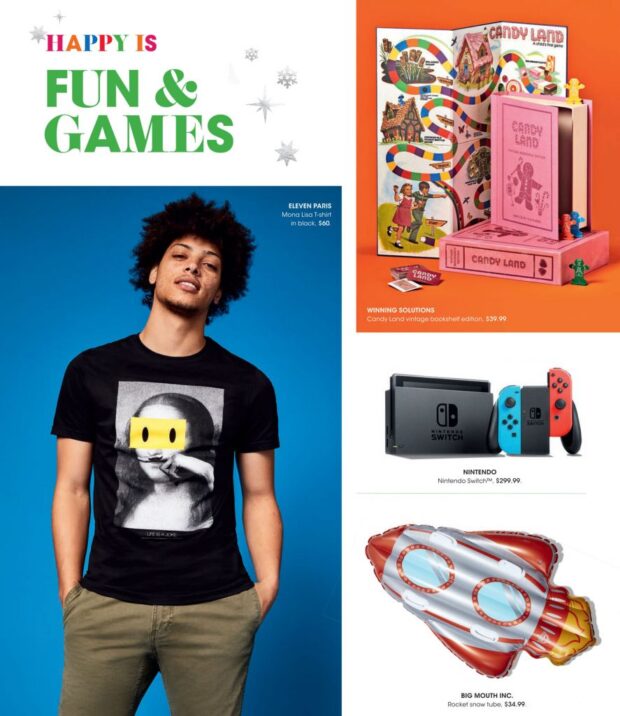 Bloomingdale's is reimagining its annual holiday campaign this year with the aim to bring joy and positivity through curated gift shops, new digital experiences, fresh activations, new services and holiday window displays and an exclusive Virtual Holiday Benefit.
Called "Give Happy," the campaign will culminate at the retailer's Virtual Holiday Benefit, a reimagining of the traditional holiday unveiling. This benefit will showcase performances from singer and songwriter Andra Day, and American Ballet Theatre dancers Misty Copeland, Skylar Brandt, Herman Cornejo and Gabe Stone Shayer.
Slated for November 23rd at 7 p.m. EST, the festivities will be hosted by comedian and actor Ali Wentworth from Bloomingdale's 59th Street flagship. The benefit will be in support of the Child Mind Institute and its mission to transform the lives of children and families struggling with mental health and learning disorders, marking the 11th year Bloomingdale's has partnered with the non-profit organization. Customers are encouraged to register and make a donation to receive special access in the weeks leading up to the event.
The opportunity to give back goes further from Nov. 1 through Dec. 31, when customers will have the opportunity to round up their in-store purchase to the nearest dollar, with the difference being donated directly to the Child Mind Institute. Shoppers on Bloomingdales.com will also be able to make a donation to the organization at checkout.
"Bloomingdale's has completely reimagined our approach to the holiday season following the events of this year, from our gift curation to how our customers shop and receive their gifts," says Tony Spring, CEO of Bloomingdale's. "Bloomingdale's has always been a destination for fun and entertainment, but now more than ever, we wanted our holiday campaign to embody that spirit. We know our customers may not be celebrating in the same ways they have in the past, so Bloomingdale's is providing the perfect gifts and experiences to inspire customers to give happy to their loved ones, wherever they may be."
Bloomingdale's has additionally launched a "Give Happy" holiday shop, where guests can find expertly curated gifts for everyone on their list. The shop will open on Bloomingdales.com on Oct. 25 and in stores come November.
The department store will also launch its holiday iteration of The Carousel @ Bloomingdale's, exclusive to Bloomingdale's 59th Street and Bloomingdales.com, the latest in its rotating pop-up series curated by expert tastemakers. The Holiday Carousel pop-up will guide guests through new brands and unique, luxury finds.
As for its windows this year, Bloomingdale's draws inspiration from its "Give Happy" campaign to create windows on Lexington Avenue that embody positivity and optimism. The window displays will be unveiled on Monday, Nov. 23, following the Virtual Holiday Benefit.
Customers who visit the Bloomingdale's 59th Street flagship and select stores nationwide beginning next month will experience free socially distanced in-store and outdoor activations. Some examples include a Ralph's coffee cart, 'Happy Hour' at the Daikanyama to-go window featuring drink specials and surprise treats with purchase, custom gift wrap station that features customer's faces and a Barefoot Dreams outdoor palm tree lot that brings a tropical escape to New York.