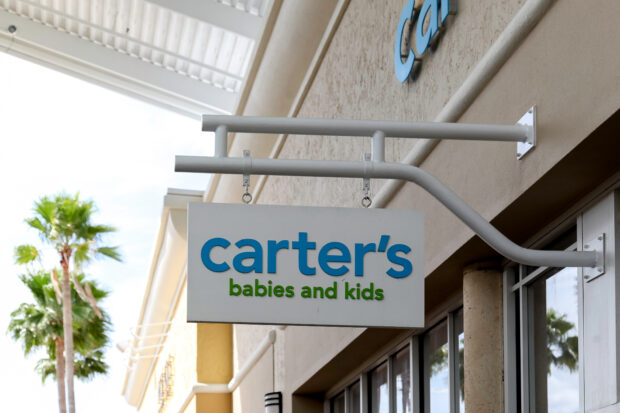 It's been an understandably tough year for the largest branded marketer of baby and children's clothing in the States.
During Carter's earnings call on Oct. 23, CEO and chairman Michael Casey stated that around 35 percent of the company's stores will shutter as it comes time to renew leases. This means over 200 stores will close of the 850 Carter's and OshKosh B'Gosh locations across the U.S., Canada and Mexico.
Casey reported nearly 60 percent of these closures will occur by the end of this year and nearly 80 percent will happen by the end of 2022. "These are generally older, lower margin stores in declining centers and less likely to support our focus on high-value omnichannel customers," he said.
Jeff Jenkins, Carter's executive vice president of global marketing, says the company will continue ramping up its e-commerce and digital marketing efforts to create emotional connections with families at home.
The company most recently debuted "Hello Optimism," a campaign video highlighting the juxtaposition of fear and uncertainty brought on by 2020 with the joy of growing a family. This is Carter's first brand campaign to launch under Jenkins, generating very favorable feedback so far.
"The initial response from consumers on these channels—especially those who have welcomed babies in 2020—has been overwhelmingly positive," he says. "We are seeing parents jumping into the conversation by posting photos of their own 2020 babies with names and birthdates."
Featuring user-generated content of babies born in 2020, the video was inspired by real journeys to parenthood this year—including the director, Tino, and other staff involved who welcomed new babies and experienced this tension firsthand.
Carter's tapped Icaro Doria's Kid Lab for the creative, launching the video on social media today with plans to expand its reach with paid opportunities beginning next week.
According to Jenkins, investing in paid social and digital marketing, particularly on streaming platforms, Instagram and Facebook, have been particularly successful for reaching Carter's core audience: young families.
With the holidays around the corner, Carter's also announced last week its new program From Santa with Love, a way for families to win a personalized, virtual video message from Santa in lieu of an in-person visit.
"Continuing to evolve as families evolve is how Carter's became the brand it is today, and this has been essential to how we navigate the pandemic," Jenkins says. "It is has allowed us to demonstrate our ability to be nimble and continuously adapt to the needs of our customers."