In the age of Amazon, it takes more than a photo op with Old Saint Nick to lure shoppers out from beyond their devices.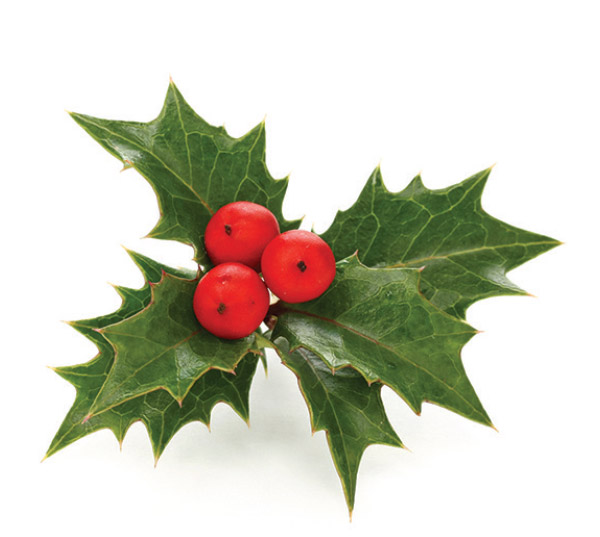 In the age of Amazon, it takes more than a photo op with Old Saint Nick to lure shoppers out from beyond their devices, and this holiday season many malls have raised the bar. Efforts include character meet-and-greets, live performances, virtual reality experiences and picture-perfect displays that elevate the "let's go shopping" factor to Rudolph-worthy heights.
Miami's Aventura Mall, for example, has transformed itself into a winter wonderland—complete with virtual reality snow, thanks to an LED motion display that lets shoppers "feel" the flakes blow past their faces. If virtual snow isn't your thing, then how about some genuine slime? The mall has teamed with Nickelodeon to introduce a 2,000-square-foot "Slime City," an immersive experience that douses kids (and nostalgic parents) in the iconic green goo. (Guests can even customize their own shade of slime.) Being slimed can work up an appetite and shoppers can dine at one of the mall's 50-plus eateries or just hit Candytopia, a confectionary experience that features a mini marshmallow theme park, colossal candy creations and unicorn pigs that'd make Willy Wonka proud. Of course, there's photo ops with Santa (family pets welcomed, too), and this year the station is spiced up with glistening gift boxes stacked 60 feet high topped by a 19th century sleigh pulled by eight reindeer and a rotating 140-point Millennium Star—all topped off by a five-minute holiday light and sound show every hour.
Centennial's malls have also upped the traditional Santa photo experience this year, developing interactive holiday sets bolstered by an augmented reality app featuring holiday film classics like The Polar Express, Elf and A Christmas Story as well as popular children's book, The Elf on the Shelf: A Christmas Tradition. At Hawthorn Mall in Vernon Hills, IL, for instance, Elf on the Shelf fans can wind through a wintery activation experience packed with selfie opportunities. Instagrammable moments include an oversized hot cocoa mug and an interactive sleigh. A name generator assigns each visitor an elf name and kids can deliver news as an anchor for the Reindeer News Network. There's also a Meet the Pets area where guests "feed" a reindeer or a Saint Bernard pup—all this before a parting shot with Santa.
Meanwhile, shoppers at the MainPlace Mall in Santa Ana, CA, can partake in A Christmas Story-themed world of '40s-inspired food, appliances and furniture with the sound of an antique radio playing in the background. Photo ops are available in front of Ralphie's family home, inside the kitchen and (a paid option) alongside the movie's iconic sexy leg lamp. An augmented reality app further enhances visitors' experience, putting them in a pink bunny suit or letting them watch the Bumpuses' bloodhounds knock over the table and steal the Christmas turkey—all before taking photos with Santa and exiting down the movie's famous slide ramp. (Getting a tap on the forehead from Santa's big black boot not included.) What's more, the app allows shoppers to book a slot ahead of time as well as enroll in the center's MyPerks loyalty program for additional specials.
Indeed, experiential retail has become the shiny new toy to attract shoppers, which demands a year-round effort. This year's Earnie Award winners for retail excellence—Target, Nordstrom and Everafter—all went the extra experiential mile that included new state-of-the-art shopping meccas, exclusive collaborations, in-store events, pop-ups, charity partnerships and innovative add-ons and services. At the same time, they upped the ante on making their e-commerce platforms as seamless as possible. Because this has never been an either/or scenario for consumers. They demand the luxury and convenience of both formats, and it's those retailers who learn how to blend the best of both worlds—the old and the new, the nostalgic and the futuristic—who stand the best chance of survival. Kudos to their efforts, which serve as inspiration for us all. Congratulations to all 2019 Earnie winners (beginning on page 10).
As we here at Earnshaw's get set to close the books on another year of childrenswear industry coverage (that's 103 years for anyone counting at home), the one constant is change. Retail formats, fashions and the companies that make and sell it all are in a constant state of flux. A glance at our From the Archives section (p. 36), this time featuring past Earnie Award winners and attendees spanning nearly 50 years, clearly confirms that. In fact, having access to our past issues—one of the coolest aspects of my job, by the way—serves an industry portal to where we've been and just how far we've come. (I mean, where else could you find a young Lindsay Lohan walking the runway of one of our Earnie Awards fashion shows?) The journey continues. Time marches on, and our industry's next great challenges and changes are already on the horizon. Keeping track of the who, what, where, when and how to it all is a privilege.