Excellence in design and retail across the children's fashion industry.
Company of the Year

:
Angel Dear
Oh, the Places You'll Go!
Celebrating yet another year of exponential growth, Angel Dear proves success comes from going the extra mile(s). Traveling to more than 30 trade shows each year, the brand added another handful of domestic and international markets in 2019. "Success comes from making the effort to stay in front of people," says Kim Perrin, marketing director at Angel Dear.   
Nicknamed by fellow market goers the "queen of trade shows," Perrin's jam-packed travel schedule this year included children's apparel and toy markets to gift shows and, most recently, talks of food expos. "I'm looking into exhibiting at a food expo that's entirely organic," she says. "It'll be an easy way to stand out!"
Organic is a new focus for Angel Dear, expanding its selection with more natural fibers for the eco-conscious consumer. In addition, the brand now exclusively uses recycled paper and soy ink for its printed materials. Perrin reports Spring '20 bookings have doubled over last year with orders often including its new organic designs. 
Overall, Angel Dear reports a sales increase of 25 percent over 2018, having expanded its retailer portfolio to a wider range of boutiques, toy stores and gift shops. Perrin says the boost mostly comes from specialty boutique business, which admires Angel Dear's artistic sensibility at a great price point.
Retailing from $13 swaddles and blankies to $50 knit take-me-home sets, the brand's exclusive prints, hand-drawn by artists in Brooklyn, upstate New York, Los Angeles, San Francisco and United Kingdom, continue to be a success. "Our new avocado print was a real hit," Perrin says. In fact, she says anything food-related—like its tacos and corn on the cob prints—sold well this year.
Angel Dear's commitment to partnering with its retailers in 2019 also spanned pop-up experiences with swag bags for shoppers, extra flexibility in its payment process and a revamped e-commerce. "We're still heavily promoting the Angel Dear customer to shop local brick-and-mortar first and foremost," Perrin affirms, noting inventory on its site is marked two to three points higher than retailers' prices. "If a collection comes out in January, we won't even add it to our site until at least March."
Perrin anticipates 2020 will be another monumental year for Angel Dear, hinting at many new initiatives that include fresh designs and celebrity collaborations. "Our strategy comes down to always being there for our customers," she says. "I can't say too much at this point, but it could very well be another hallmark year ahead." —Emily Beckman 
New Brand

:
Little Sleepies
Zipping Along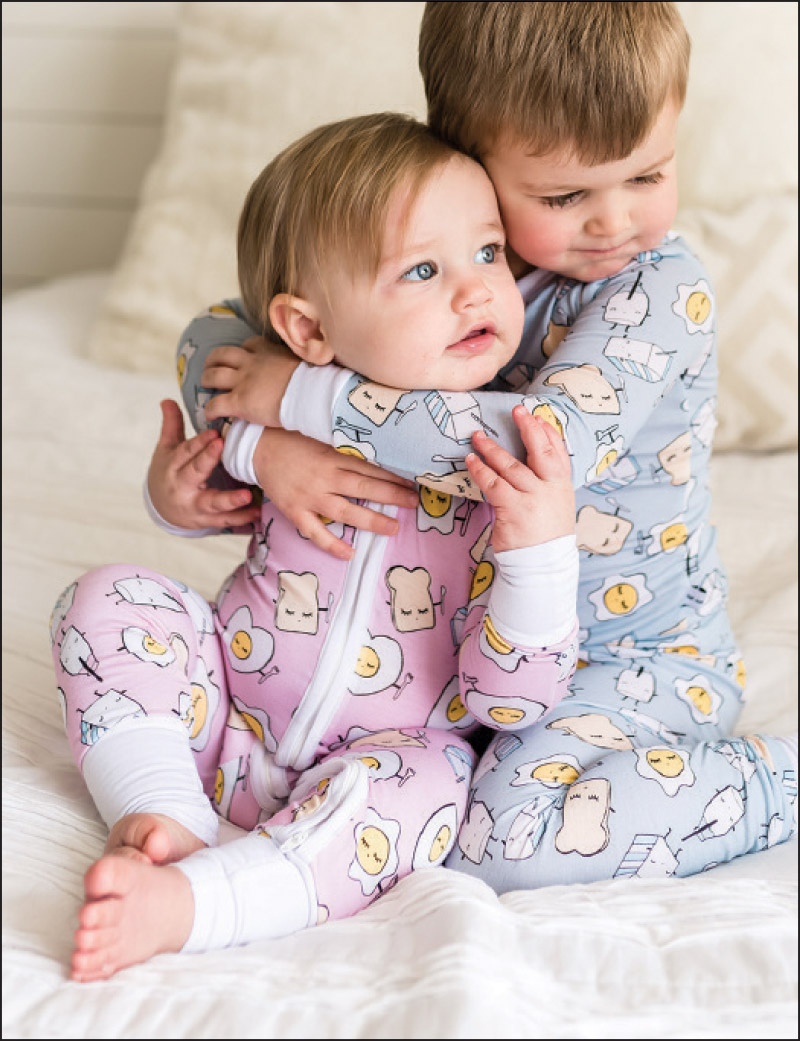 Little Sleepies sleepwear prints are so adorable it's a wonder kids wearing them go to sleep at all. But the prints have been secondary to the stretchy bamboo/spandex fabrication and unique zip-up design that helped Little Sleepies burst onto the scene in 2019.
Founder Maradith Frenkel isn't a childrenswear designer, but she was a sleep-deprived second-time mom working as a studio executive at Universal Pictures. She created the line starting with zip-up pajamas after too many late-night diaper changes struggling with snaps and buttons. In just a year and a half, Little Sleepies' sales have taken off, selling out repeatedly.
The brand launched with the Zippies and pajama sets up to 5T and has since added swaddle sets, infant gowns, matching mom and dad sets, holiday collections and extended the kids' sizing up to 10. "We're continuing to expand the product line for 2020 with more adult styles and sizing," Frenkel adds. 
Hollywood exec to mompreneur seems like quite a career leap, but Frenkel notes a surprising number of synergies. "Now I'm working with different artists, scheduling and planning, and predicting what the customer will want a year from now," she says. "Just like I did
in film development."
Wholesale business now accounts for 30 percent of sales, but Frenkel says direct to consumer (DTC) got the ball rolling. "It was all word of mouth, with people asking retailers if they carried the brand, driving stores to add it to their mix," she says. And despite no publicist or gifting program, the brand found its way onto the three Kardashian sisters' Instagram feeds, spiking demand.
Frenkel has seen the light. "We created a private Little Sleepies VIPs Facebook group, where we share sneak peeks, behind the scenes images, conduct polls and get retailer and consumer product feedback and suggestions," she says. "We screen everyone before they can join, and we're up to 8,000 people now, not including my most vocal advisor: my five-year-old daughter." —Lauren Parker
Eco-Friendly

:
Burt's Bees Baby
From Wellness to Wearable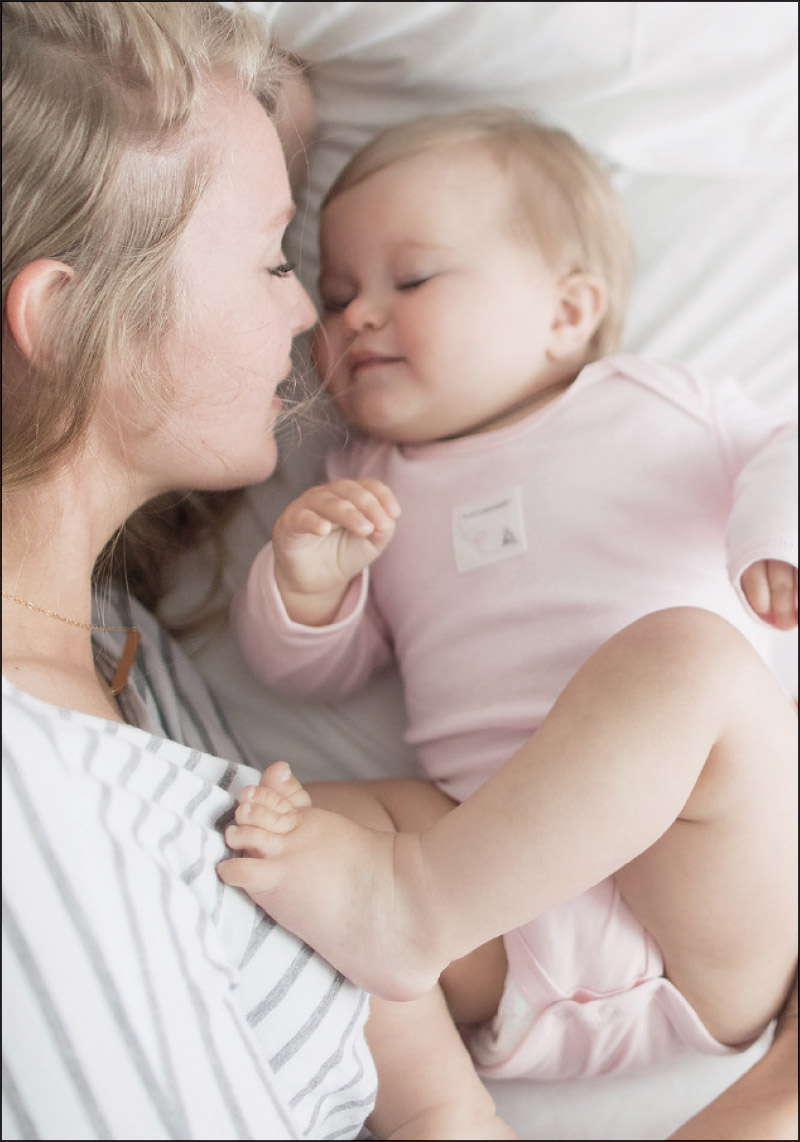 Burt's Bees Baby worker bees have been very busy in 2019.
Originally launched with a narrow layette offering, the licensed collection produced by Ayablu now features infant and toddler apparel, burp cloths, bibs, mitts, accessories, bedding, pajamas, bath linens and the now-famous Beekeeper "wearable blanket" sleep sack. And while CEO Maria Asker reports sales spiked 20 to 25 percent year-over-year thanks, in part, to increasing awareness about eco-friendly concerns among consumers, the exec believes the business is still just getting started.
Asker cites 2019 as the year Burt's Bees Baby shifted from a pull strategy to a push one. "If we had any problems this year, it was keeping up with demand," she says. "Our growth was to a level we hadn't seen before." The brand expanded into all Nordstrom doors plus launched with Dillard's. Already strong with chains like Buy Buy Baby and Target, Asker still sees potential to expand its depth and breadth in those existing channels. Target, for example, has 1,800 doors but only carries Burt's Bees Baby in 500 of them.
The Beekeeper blanket, launched in 100 percent organic cotton, has been particularly instrumental to that growth. Next year,  Ayablu will expand the collection to include a quilted version. And with a successful launch of booties already under its belt, Burt's Bees Baby plans to expand into hosiery for 2020.
On the apparel front, sets experienced a "huge volume," as moms liked the easy options of cute rompers and voluminous bubble styles as hallmarks. Family collections were another popular trend, particularly holiday-themed matching pajamas.
Asker cites Burt's Bees Baby's foundation, a sustainable, eco-friendly and GOTS-certified brand, as being near and dear to the hearts of consumers. It's a story the company embraces and tells consumers, be it on its website, hang tags or packaging. For example, when it comes to primary fabrication, Burt's Bees Baby uses
100 percent organic cotton, and its polyester is recycled down to the spandex elastane in its leggings.
Looking ahead to 2020, Burt's Bees Baby has big plans for growth, one of which involves thinking small. Believing more people are shopping local, the company will aggressively target independent retailers. It's now up to four sales reps on that effort with plans of more hires going forward. "It's all about staying ahead of where there's opportunity," Asker says. "And that comes with taking one well-calculated step at a time." —L.P.     
Special Occasion

:
Luna Luna Collection
Princess Power
Heidi Maria Schwarck, founder and creative director of Luna Luna Collection, may hail from the fairy tale kingdom of Denmark, land of Hans Christian Andersen, but her company's 50 percent growth this year proves she knows today's princesses come from a totally new tribe. "I want every girl to find her inner princess, but in 2019 that princess needs to be badass," Schwarck says. "She's not on a throne, and she's definitely not waiting for the prince to come find her!" 
Luna Luna's assortment of ethereal dresses is still very much grandmother-approved but has toned down its over-the-top costume-like details to accommodate the edgier demands of today's consumers. Schwarck says sweet-yet-sassy layering was a home run this year, mentioning the brand's stretch imitation suede biker jacket as a top seller. Even its signature "fairy dress," aptly named for the wings on the back, "exploded" in more sophisticated, muted hues, while a tulle mesh ensemble was enlivened with an embroidered unicorn.
This year, Schwarck invested heavily in training her network of Indonesian beaders on couture techniques. But with most of them being young mothers in Indonesia, she implemented a program that allows the artisans to sew from home, giving them the ability to spend time with their own kids and take care of their elderly.  Such commitment to beading has paid off, with sales of beaded velour styles taking center stage for Q4, notably in holiday colors like Scarlet Red.
Maintaining exceptional value for such high-end designs (SRP $50-$80), Luna Luna adheres to strict European anti-pollution standards, opting out of formaldehyde to treat its tulle (the secret to its softness). Schwarck also boosted international targeting, researching special occasions in other countries. Quinceañera, a coming of age celebration for Latina girls turning 15, is a heavily requested special occasion category she plans to incorporate soon. This expansion aligns with increased sizing to 18 next year, accommodating the brand's (literally) growing fan base.
To meet its worldwide demand, Luna Luna recently opened two flagships in upscale malls in Indonesia, plus  a pop-up in French department store Galeries Lafayette. (Schwarck affirms the brand will continue working exclusively through retail partners in the U.S. for the foreseeable future.) Looking ahead, the founder plans to expand Luna Luna's baby category for Spring '20, plus experiment more with sustainability and transparency. And like every decision made in 2019 and going forward, Schwarck's guiding principle is that image of a little girl running toward a Luna Luna dress, her eyes and smile lighting up her face. "Now that's success!" she says. —L.P.
Footwear

:
Vans
Kids at Heart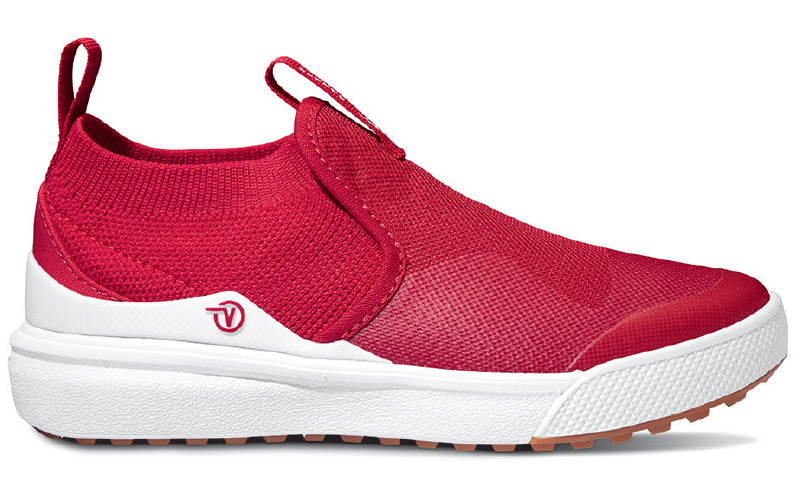 Vans might be more than 50 years old but the iconic SoCal lifestyle brand, a division of VF Corp., remains as young at heart as ever—a key factor in the success of its kids' division in 2019. "We connect with our kids' consumer by truly being kids ourselves," says Ally Peters, kids' category manager.
Along those lines, Vans debuted its first-ever kids-only style: the XtremeRanger (shown below). The shoe addresses important components of a kids' design, namely durability and an easy on/off experience. A knit bootie, breathable mesh/textile uppers and UltraCush midsole round out the shoe's comfort and performance story. The XtremeRanger's shoe box even featured a comic book-inspired graphic describing the shoe's features and benefits, along with a fun maze for kids to complete.
Select Classic styles also received updates with ComfyCush technology and added arch support. "We  brought in a co-molded construction of foam and rubber for the perfect comfort/grip combo," Peters says, adding a newly constructed upper provides tongue stabilization.
Vans successfully targeted tweens in 2019, too, extending many kids' SKUs and colorways into sizes 3.5-7. "We recognized a need to support that kids' consumer transitioning into adult sizes but still desiring to wear the more youthful executions in that line," Peters says. Inspiring youth culture through creative expression also continued to be essential to Vans' mission, underscored by frequent updates to favorites like the Classic Slip-On and Old Skool, both of which experienced double-digit growth this year.
Novelty continued to be another major volume driver in kids', namely rainbows, unicorns and sharks. "When successful franchises around our unicorn and shark designs are requested not only from our kids' consumer but from the adult consumer as well, we know we've hit the mark," Peters says.
Vans also debuted apparel collections in kids and toddler sizes this year, offering  more head-to-toe coordinated looks. Speaking of which, the brand introduced a targeted marketing campaign aimed at both kids and parents that featured pointed email blasts and e-commerce banners. "Above all, we seek to be playful and engaging in our marketing tactics within Kids," Peters says. That effort extends to Vans' retail partners—like its new sizing mat. "Consumers are often in a hurry and may not have time to measure their kids' feet, so the sizing mat provides an easy and engaging in-store experience," Peters says, noting a printable digital sizing tool is also available to help with online orders. 
Vans also named the A.Skate Foundation (a non-profit offering autistic children skateboarding clinics, gear and education about the sport's therapeutic benefits) as the beneficiary of its reusable bag program. "It was a passion project for me," says Peters. "I look forward to continuing working with A. Skate in a bigger way in 2020."  —L.P.
Boys' Apparel

:
Molo
Social Messaging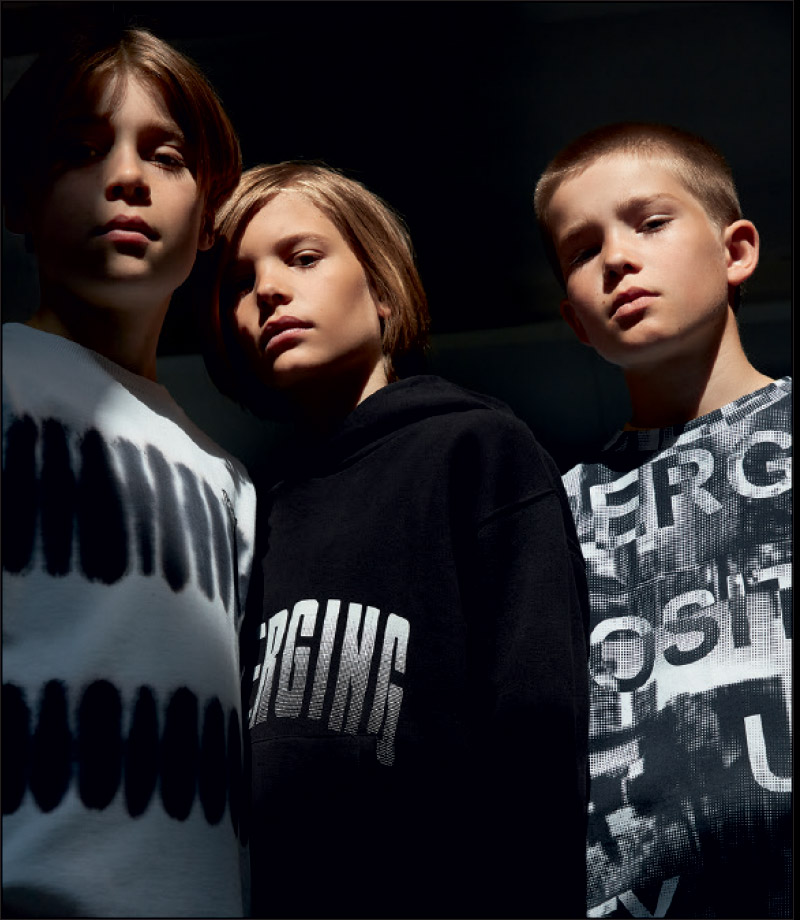 Known for bold prints and images that revolutionized kids' fashion "when everything was pink and blue," Molo has remained keenly in tune with today's boy, calling out social consciousness as an increasingly strong play in boys' apparel this year. In tees, best sellers don't just feature words or prints with a humorous slant, but also those with an ecological or social message. In addition, a new 3-D printed tee concept added visual texture to further heighten the message.
"No matter what country or culture you're from, we're all united as a part of the whole," says Rikke Jepsen, marketing director, noting the design team worked with the term "togetherness" as a graphic theme. Molo mixes fabrics, details and prints, allowing children to express their individual personalities.
In 2019 boys' fashion, athleisure has been the driving force, and Molo's take on that was layering in an '80/'90s hip hop vibe. Tracksuit sales grew literally, expanding into the oversized trend with drop-down shoulders and some color blocking. Denim also got fuller. "We still see slim fit, but the loose fit definitely came into play this year," Jepsen says. Thanks to international collaborations, like the one with Vans this year, Molo's reach also continues to grow.
Another 2019 achievement was getting GOTS certified. "Sixty-five percent of our merchandise is sustainable in one way or another, without harmful chemicals," says Jepsen, noting it's mostly certified organic cotton. Molo is also expanding this concept to organic denim and has been amping up its mix of recycled polyester. "We added a technical outerwear section for cold climates, skiing, etc., and it's about 50 percent recycled polyester made from plastic bottles," Jepsen notes.
Molo has also been growing with its customers, adding sizes up to 16, not to mention baby clothes for new siblings. Outerwear and swimwear were two new 2019 additions as well, as was a small sports line for girls with technical qualities that cool the garments as the temperature rises.
Molo is now sold in 40 countries at both specialty stores and department stores. The Copenhagen-based company is committed to being a reliable partner offering innovative products as well as back room basics. For example, the company creates and shares its marketing materials with retailers and influencers so they can use them and keep brand messaging consistent. "We don't just want to make product for our retailers to sell," Jepsen says. "We want to make it easy for them to work with Molo." —L.P.
Crib Shoes

:
Freshly Picked
Big Baby Steps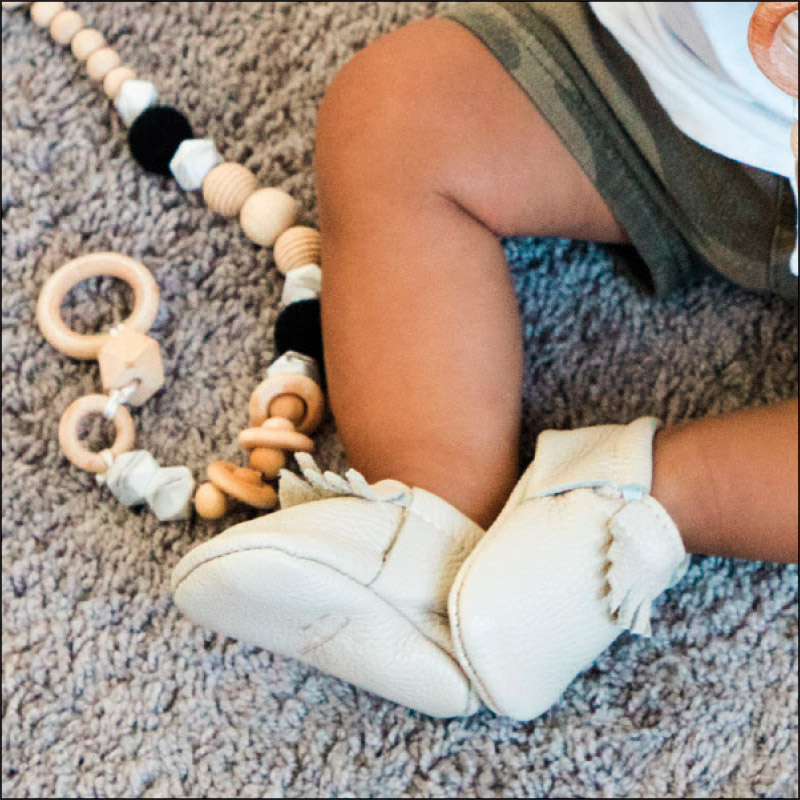 Freshly Picked might be in the baby shoe business, but the company hardly took baby steps in its growth in 2019. This year was one of major expansion, as Freshly Picked grew its signature moccs business with the addition of new styles and licenses, plus rolled out new offerings for moms, such as diaper bags and weekenders.
Freshly Picked also scored by growing its community in 2019. The annualization of the company's The Fringe membership program, now 30,000 members strong, has been driving customer engagement and significantly boosting sales.  Customers pay a $10 monthly membership fee, which gets them a $10/month store credit,
20 percent off the ecommerce site, plus future announcements, free shipping, VIP early access shopping and more.
While The Fringe is a good way to build customer loyalty, Freshly Picked's wholesale business is growing at a faster clip than DTC and now totals nearly 40 percent of sales, notes Susan Petersen, CEO and founder. Part of that growth is attributed to this year's decision to expand The First Pair program to all wholesale accounts. (The program had been an exclusive with Buy Buy Baby.) While Freshly Picked's moccasins retail for $49 and $65, this limited offering is priced at $30. "It's a real introductory offering, with just two styles, five colors and three sizes," says Petersen. The program is designed for that mom who loves the brand but isn't ready to spend $60-plus on a baby shoe. With The First Pair program, she gets the Freshly Picked name and quality, albeit in a limited collection of white, black, cream, brown and gray.
Freshly Picked's licensed collections were splurge-worthy items in 2019, Petersen reports. In addition to its ongoing Disney program, the company teamed with Warner Bros. this year for Harry Potter and Batman collections. It also rolled out more upscale styles in the fourth quarter, one being a ballet flat with a velvet bow, dressing up the basic mocc style. Another huge hit was a shearling-lined style. And while most bestsellers this year were in the girls' category, Freshly Picked experienced success with an expanded offering of gender-neutral styles. "We're finding 'new neutrals' are really having a moment now," Petersen says. "We love a good beige color or a mauve pink!"
Last but not least, Freshly Picked's newly developed diaper bag category—featuring all vegan leather bags stylish enough to wear after baby grows up—have been on an "amazing uptick" in 2019, Petersen reports. Retailing from $69 to $175, the collection features six styles and new colors were introduced each month as well as a Disney version. "Our tactic has always been to launch with our strongest and best, then layer on colors and patterns once traction is established," Petersen says. "But when we go to a new Disney category, we always start with Mickey." —L.P.
Girls' Apparel

:
Imoga
Fit for Royalty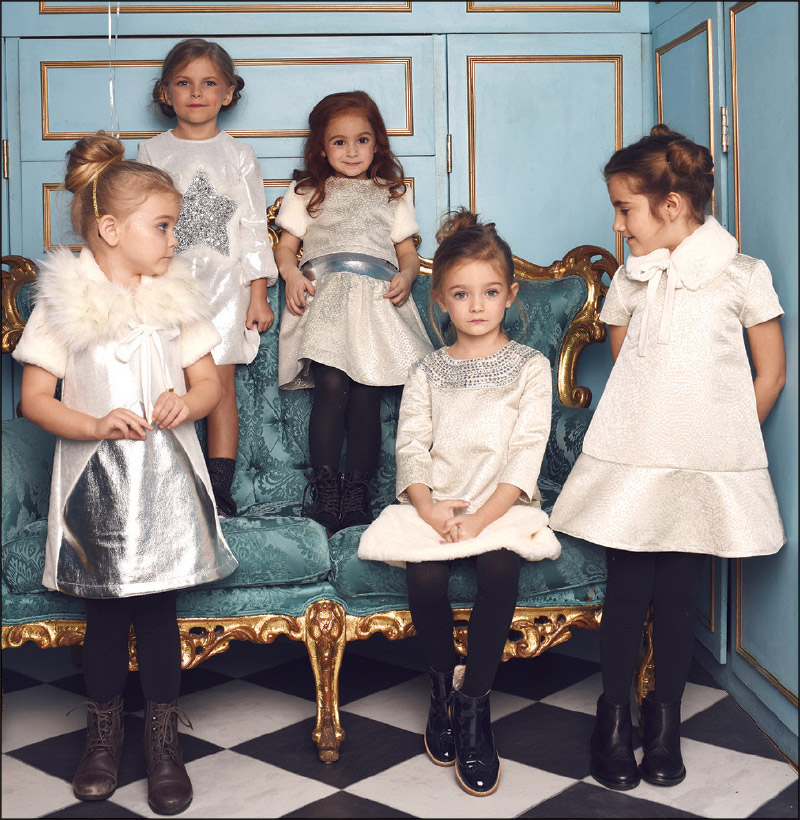 Bolstered by royal endorsement, it doesn't come as a surprise Imoga experienced a record-breaking year in 2019. Featured in the British family's commemorative album, "Our Royal Baby," Imoga was the only American children's label showcased—driving an 18 percent increase in sales from the spotlighted Fall '19 collection. "Since Meghan Markle is American, the couple is trying to use both American and U.K. brands," says Nicole Chung, operations manager at Imoga, of the opportunity and how grateful Imoga's retail partners were for the exposure. "It has truly been an honor."
In 2019, Imoga amped up the wattage fit for British royals and wannabe princesses everywhere. Shades of pink remained key, but girls increasingly gravitated toward anything shimmery—particularly gold as the year wore on. A notable top seller was a new metallic faux suede jacket, which Chung  describes as "almost holographic."
People are also starting to gravitate to more bold, fun colors, Chung says, citing animal prints and colorblocking as popular styles. Chung adds that faux fur engaged little girls' sense of touch this year, from dresses and coats to more accent items like vests and ribbon-tied collars.  Puffer coats, meanwhile, offered a sporty accent for feminine dressing. Above all, it has to be whimsical and playful to be Imoga, Chung says.
Another key factor contributing to Imoga's success in 2019, Chung says, involved embracing every opportunity to help its retail partners. Instead of selling direct to consumers, Imoga features a dealer locator link and is always focused on ways to assist its retailers, which included the implementation of a B2B sales automation platform through Brandboom this year. "The platform has made working with buyers and regional showrooms much easier, as buyers can create orders in the comfort of their homes on their mobile devices," Chung says, citing the decrease in the number of trade shows as a challenge to discovering new boutiques. To compensate, Imoga is also growing its sales associate network. "Mom-and-pop boutiques are still our core distribution channel, and we're working to offer better values to boost their business," Chung says, adding Imoga is not looking to expand into e-commerce. "We're noticing a lot of our retail accounts starting their own e-commerce platforms, and we want to support those."
Instagram, for example, even helps buyers be a bit more adventurous, says Chung. "Retailers sometimes buy the safer items,  but once customers start coming in asking for things they saw on our Instagram, buyers will place orders for those items later in the season." —L.P.   
National Chain

:
Target
Bullseye, Baby!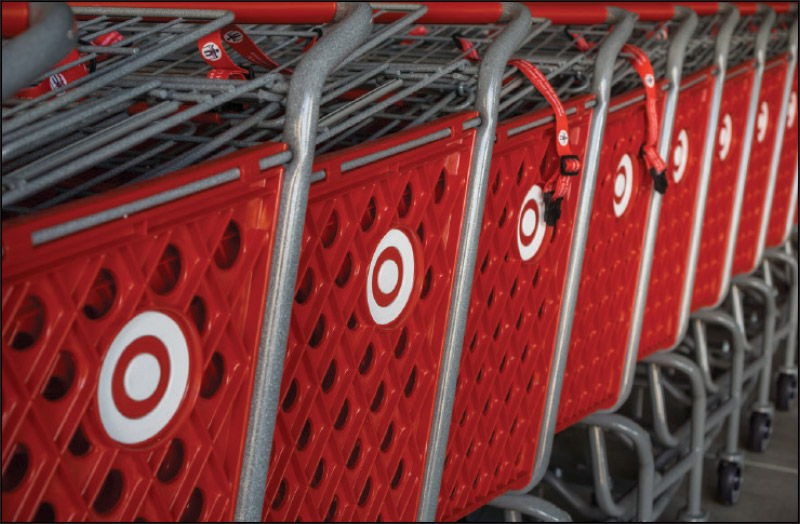 It was a banner year for the iconic bullseye. The best performance in more than a decade, Target's sales have grown 10 percent since 2017. Digital channel sales particularly  skyrocketed in 2019, with a 34 percent increase since the second quarter of 2018.
By the end of 2019, Target will have rolled out approximately 120 small-format stores in communities nationwide. The format features a locally tailored product assortment, including many of Target's best-selling private labels—like Cat & Jack, the highly popular children's label reporting success from its new adaptive apparel line, and More Than Magic, a lifestyle label for tween girls designed to be shopped with friends. The curated shops also highlight several exclusive collaborations. 
Upgraded delivery opportunities are another way Target has been closing the convenience gap with Amazon. Target's recent acquisition of Shipt, a service offering same-day delivery is now available in nearly every state. The retailer has also introduced buy online/pickup in-store and drive-up services.
Target's sustainability efforts were another highlight in 2019. Back in 2015, the company promised to add rooftop solar panels to 500 locations by 2020, and last month it celebrated the final installation. What's more, Target is already a quarter of the way toward drawing 100 percent of its electricity from renewable sources by 2030.
Target also launched its Future at Heart program in 2019, leveraging  efforts to connect with its shoppers and employees on a more personal level. To get the program rolling, the retailer introduced a new paid family leave policy, increasing paid time to welcome a new baby or provide care to an ill family member. It also expanded affordable backup care solutions and doubled the reimbursement amount for adoption and surrogacy fees. Additionally, the company increased its minimum hourly wage this summer to $13, with a goal of $15 by the end of 2020.
Future at Heart has been particularly influential for Target's car seat trade-in program, so far collecting more than half a million car seats to use as parts for new products. Overall, Target employees have logged more than 1 million volunteer hours for the fifth consecutive year.
Now, with the giving season upon us, Target has added more than 130,000 seasonal hires to handle the retailer's growing demand, including a two-fold increase in the number of roles focused on fulfilling digital orders.  —E.B.
Sleepwear

:
KicKee Pants
Sleep Tight!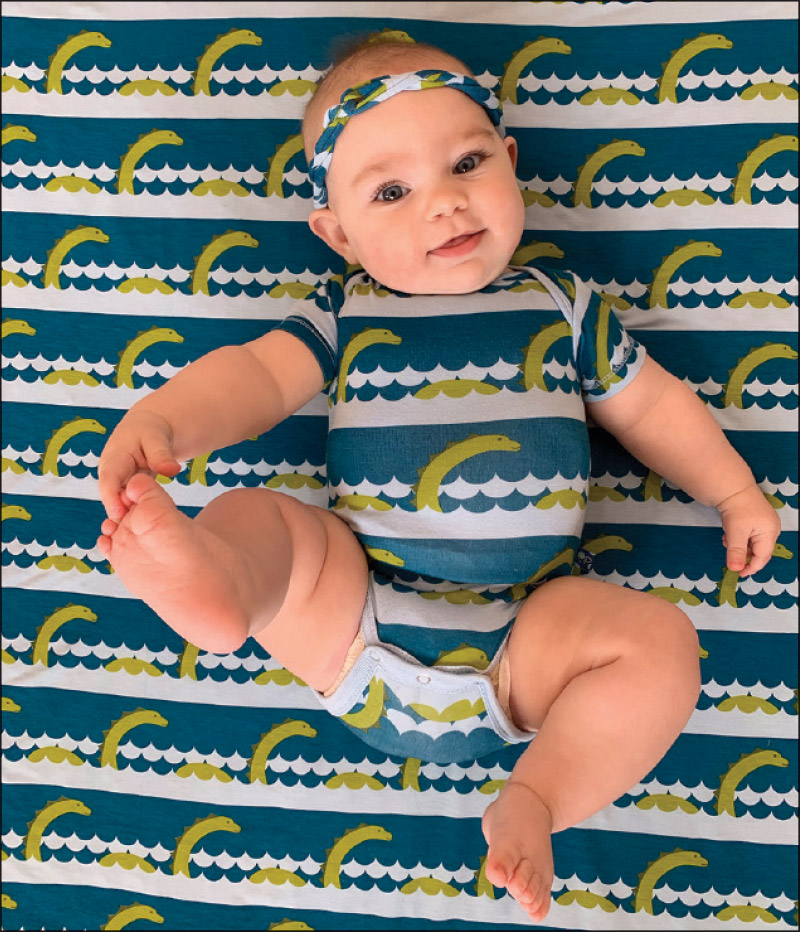 KicKee Pants isn't just about comfy sleepwear or even daywear. It's really about family. The bamboo-based comfort line has grown into a lifestyle brand that "celebrates the innocence of childhood and the magic of parenthood," says Co-founder Nick Cloke, who, with partner Aerin have four children aged 8 to 14. "We wanted to celebrate the bonds between parent and child through coordinated, playful prints the whole family can wear together," he says.
And with several Earnie Awards in just 13 years and double-digit growth in 2019, it's safe to say the Kickee Pants family includes committed consumers and retailers too.
In 2019, Kickee Pants expanded its already growing womenswear and menswear collections, adding more bodies and prints for family matching, even including pets. The company has seen "incredible growth" in this area, adding targeted reps and getting picked up by stores that only carry the adult collection.
Kids (and increasingly adults) appear on Instagram, hashtagged #KickeeCamo atop coordinating print blankets and sheets. "We don't even really know who posted the first #KickeeCamo!" says Cloke. "It happened organically from customers." Today, parents pose alongside their children in matching PJs and bedding.
Infant and layette remained the strongest categories in 2019, but Kickee Pants was surprised by growth in more mature kids and menswear. "Keeping our men's boxer briefs in stock has been a challenge and more sophisticated outfits for older children (performance legging and keyhole dresses for girls' and boys' outerwear) have performed great," Cloke says. Another launch hit was water-resistant raincoats in limited prints.
But the big highlight of 2019 was Kickee Pants' rollout of its first license with B Amici, offering infant shoes with soft leather or rubber soles. "This has given our existing retailers a new category and launched us into shoe stores," Cloke says, adding they've always focused on foot comfort with cozy fleece foot pads in Footie with Paws.
In a year where many retailers struggled, Kickee Pants amped up its Back to Bricks initiative, offering specialty retailers experiences (i.e., Aerin flying to stores for book readings from Kickee Press featuring characters and motifs from its apparel. There's even a free Kickee app featuring interactive read-alouds and games.)
Strategies like delaying introductions on its own site so retail partners can get items to market first to improving upon its signature bamboo fabric, the good, better, best approach shows just how far it had taken the company. In 2009, Kickee Pants' biggest challenge was explaining you could even make fabric out of bamboo, now it's all about innovation. "In 2019, we added a woven bamboo that feels like silk plus organic cotton/bamboo blends to our heavier suede bamboo," Cloke says. "Our customers love it." —L.P.
Accessories

:
OMG Accessories
Unicorn Utopia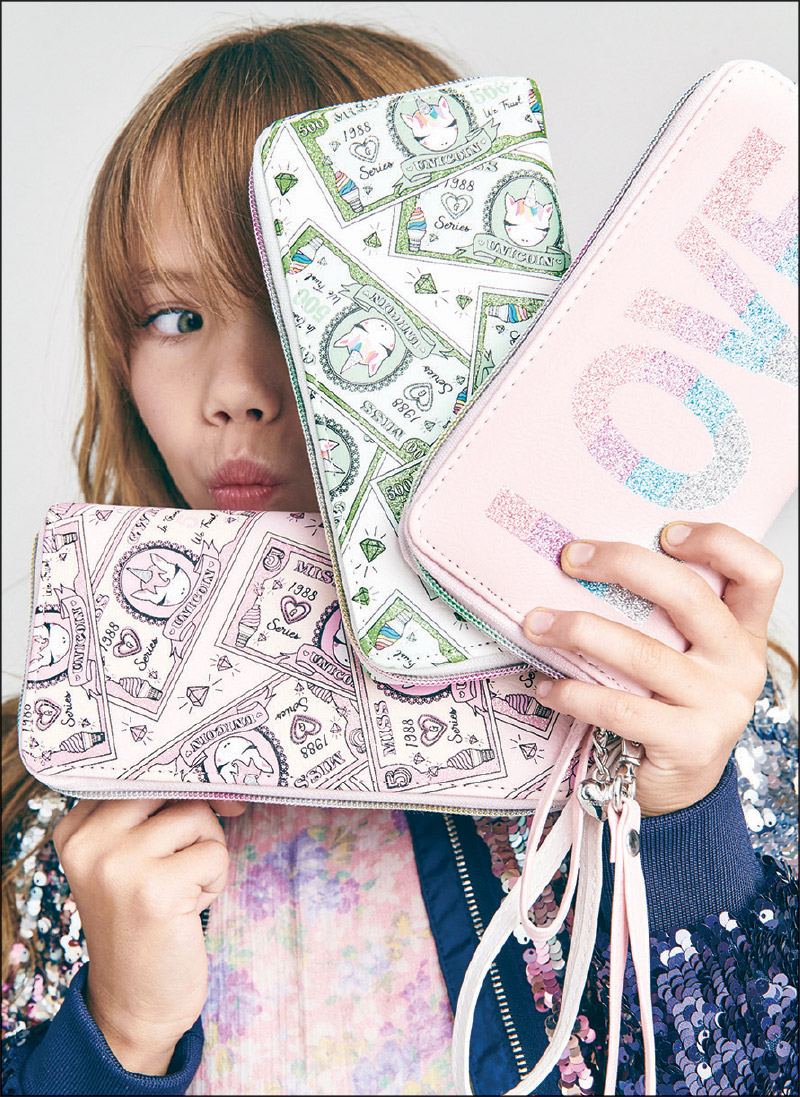 Finding that perfect muse for your kids' line is like finding a unicorn, and OMG Accessories has done just that—literally. Led by the brand's uber-famous Miss Gwen unicorn, which galloped onto the scene years ago, the line has expanded into an array of other whimsical characters that kids adore worldwide. Take OMG's new graphic concept introduced this year, Unicorn Money. "We created this pink glitter money—a unicorn currency—and the girls are loving it," says CEO and Founder Anne Harper.
The money motif is apt, as OMG Accessories sold more than 2 million products in 2019, and this year opened a record number of retailers, including 33 new international accounts. Distribution now spans specialty boutiques and leading national chains, including Nordstrom, Bloomingdale's and Macy's.
This year was also the year OMG doubled-down on marketing. "We invested a lot and hired a marketing team, so we'd be more consistent with our photo shoots and social media," Harper says, adding it's already paid off. The brand's Instagram following has tripled to 34K this year. "As we evolve the brand, we really need to show who we are," the exec says. 
The brand continues to grow up with its customers. While  OMG's core age group is 4 to 12, Harper says young girls are much more mature these days. "With social media, everyone has access to everything, and five-year-old girls know what they want, and that's autonomy," she says.  For  OMG in 2019 that meant girls wanting their own luggage and travel pillow for a trip or sleepover. "We added the home category this year, with items like throw pillows for the bed," Harper says, noting young girls are the decision makers in what they wear and how they decorate their room. "For 2020, we plan to get into cold-weather, socks, underwear and sleepwear."
OMG Accessories puts a lot of detail into its products, even if that means a bit more cost on its end. "Everyone is always all about price, price, price, but I want our product to feel elevated," she says. "I want girls to come to us for those extra details like embroidered eyelashes, glitter printing, embellished appliques and special glitters for the hair. We set ourselves apart  by making a lot of our own materials, colors, coatings, graphics and prints, and we legally protect our designs and the integrity of the brand."
Beyond its iconic unicorn, new characters and products have been successfully added to OMG's collection each year. So what's OMG's next big character? The company is betting on the butterfly to soar. "With gitter, iridescence, special ombre and pastels," Harper says. "It's going to be huge." —L.P.
Swimwear

:
Shade Critters
Bright Ideas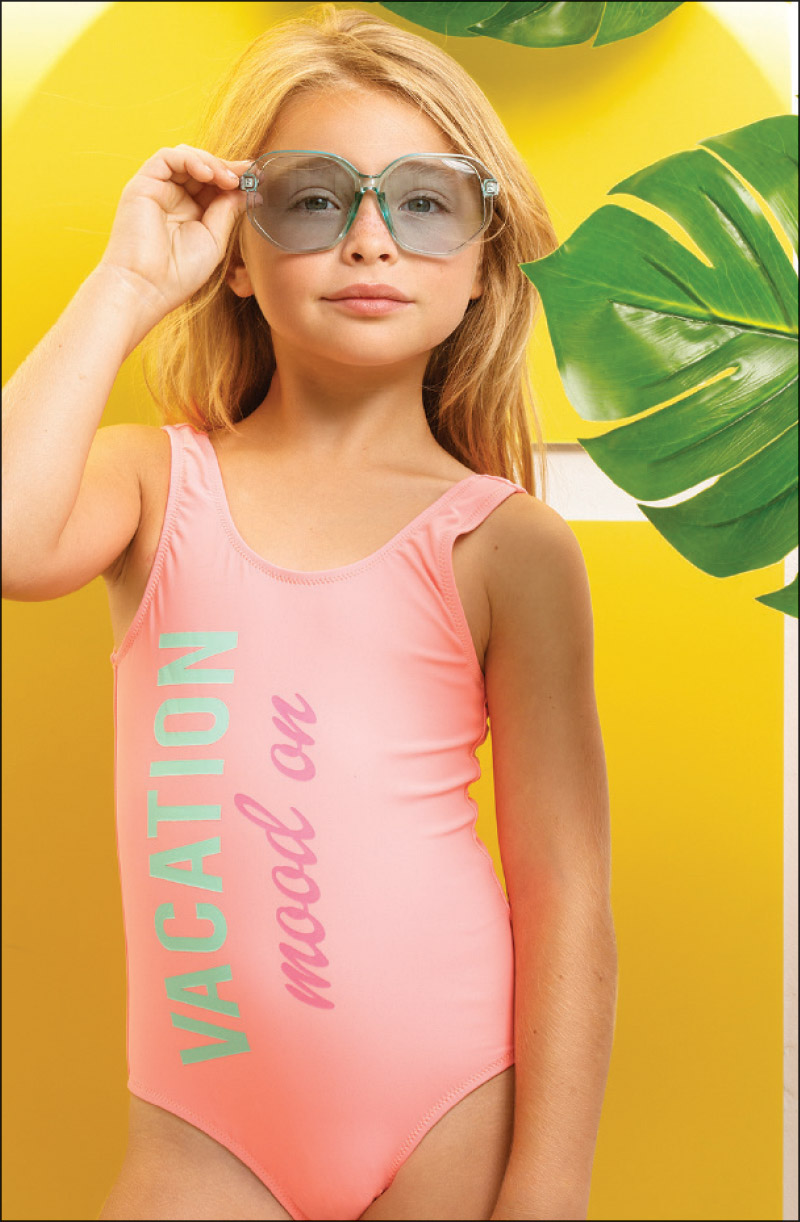 Previously a buyer for tween chain Limited Too, Maureen Schmidt launched Shade Critters with her husband in 2015 backed by a comprehensive understanding of the brand's target audience: Millennials. "I've followed millennials since they were tweens, and now they're becoming moms," she says, noting Shade Critters' sales doubling in 2019 can mostly be chalked up to keeping an eye on social media for "what's next."
Aiming to please the Instagram-obsessed demographic, Shade Critters stayed on top of trending words, phrases and styles this past year. The brand introduced several Insta-worthy looks, like paillette and sequin swimsuits and a colorful explosion of tie-dye. The brand's "magic swimsuit" also made a huge splash, often shared by customers in Boomerang videos that showcase the changing prints and colors activated by water and UV light.
The impact of photogenic swimwear has been so significant, Schmidt added a tab on the website called "Insta-Worthy Suits." The section highlights graphic styles, often with built-in captions, including cheeky phrases like "I Don't Do Winters" and "Vacay All Day." Neon was another strong seller, which Schmidt expects to remain hot in 2020, as well as coordinating swimsuits for the whole family.
Shade Critters also expanded into the tween market in 2019 with a bikini line for girls in sizes 7 to 14. "The bikinis had huge success because girls can easily slip a UPF50+ rashguard right over them," Maureen says of the mix-and-match range. The co-founder also cites a makeover to boys' styles to ensure more stretch—a welcome suggestion from her 13-year-old son who enjoys sailing.
Last but not least for notable successes in 2019, Shade Critters debuted its first pop-up shop, in Ocean Reef, FL, and dipped its toe into international waters by attending Playtime in Paris. "We were a bit nervous since we have such brights and a lot of European styling is more natural, but the line did great," Schmidt reports, noting that the global reach of Instagram phrases, even in English, made the collection well received.
Loved by bloggers and moms alike, Schmidt believes Shade Critters success in 2019 bodes well for continued growth in the years ahead. "We're very grateful for so much organic growth and forecast a subsequently bright future ahead," she says. —L.P.   
Infant Accessory

:
WubbaNub
Sleep Tight!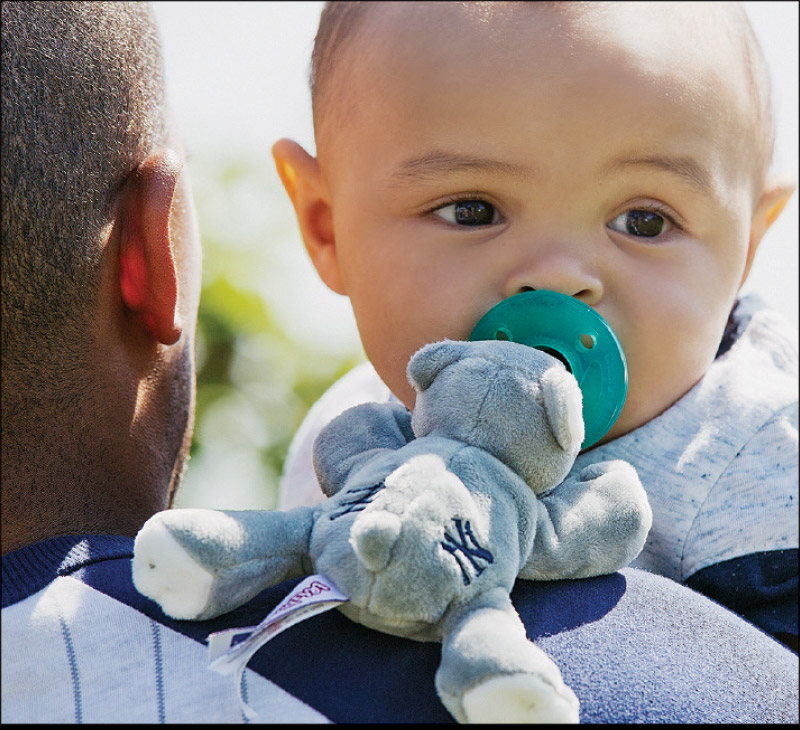 There is absolutely no quiet more blissful than the one that immediately follows a crying baby. It's why moms reach for trusty pacifiers and favorite plush toys to soothe their babies, and the beauty and success driving Wubbanub is they only have to grab one!
Founded in 1999, Carla Schneider saw a white space in the market for a pacifier that babies would—and could—hold with ease. "My son had a lot of colic, but the pacifier would always fall out of his mouth, into the crib or under the car seat, and I'd have to pull over," she says. One particularly difficult night on vacation, Schneider grabbed the hotel sewing kit and sewed her baby's favorite stuffed toy to the pacifier to comfort him. Voilà! Or should we say, Wubbanub! A business was born.
After selling to boutiques for several years, Wubbanub launched into Buy Buy Baby and, soon after, came the company's gamechanger—being picked up by Target. "A buyer at Target had heard about the item from friends, as so many buyers are young moms," Schneider recalls. "We met up at the ABC Kids Expo and she asked if I was 'ready' because she wasn't testing it, she was going full chain!"
It's been yearly growth ever since as Wubbanub has introduced new designs and product extensions to meet the ever-increasing demand. The beloved—and patented—product won seven awards just in 2019 (including an Earnie), and the level of fandom is insane, Schneider reports. "Our fans are really what catapulted it from a product to a consumer brand," she says. Schneider regularly polls superfans for new product input and opinions. Parents have gotten particularly creative in recent years, yielding Wubbanub Halloween costumes, Wubbanub-themed birthday parties and some have even sent pictures of Wubbanub tattoos! "There's such a fondness for the Wubbanub as it really connects to those early baby memories," Schneider says. "Plus, it's in the photo albums."
With retail pricing at a relative affordable $13.99, Wubbanubs are often gifted or purchased in multiples for easy access. In 2019, the most popular were the elephant, giraffe, brown puppy and, no surprise, unicorn styles. The sloth is  gaining momentum and Wubbanub is unleashing a yeti soon. Many large retailers also do exclusive designs, like Nordstrom's black and white puppy.    
As for that odd yet catchy name? It's become the company's calling card, Schneider says. "We came up with Wubbanub after a company pow wow—and a bottle of wine," she says. "I was adamant it shouldn't have the word 'binky' or 'pacifier' in it, and I had a 'wubby' when I was little. Wubbanub is easy to remember, fun to say, not too baby, not self-explanatory and works for all categories of distribution. It was the best decision I ever made."
Wubbanub has expanded well beyond baby stores, selling in gift card shops and restaurants near stadiums. (Wubbanub signed a licensing agreement with Major League Baseball this year). The company has a second pacifier design patent in the works and is focusing on its growing international distribution in 2020. Another key objective for next year is continuing to grow up with its end-use customers, offering items beyond the pacifier stage. Wubbanub recently introduced ultra-soft plush loveys and a playful rattle. "I often hear, 'I wish you had more options,' and I listen to all the customers," Schneider says. "It's time to expand." —L.P.
Shower Gifts

:
Mud Pie
The Little Things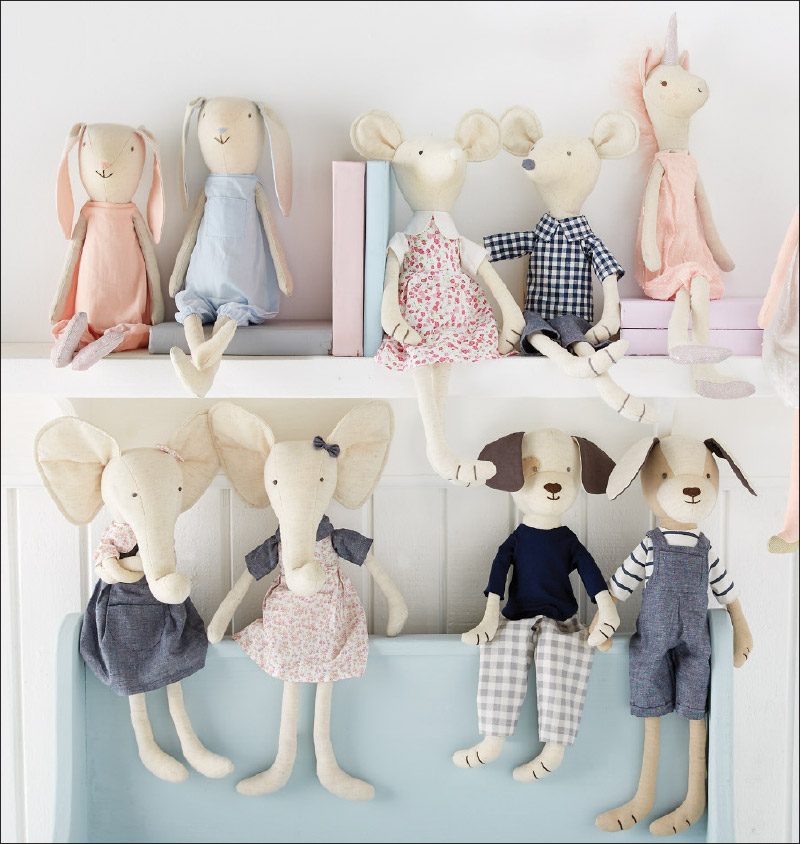 With so many new moms employed in its offices, Mud Pie's recent offerings aren't just Mom-approved but Mom-inspired. This wealth of first-hand knowledge confirmed that excitement reaches fever pitch at baby showers, with staff looking for ever-creative ways to celebrate the momentous occasion. It's why Mud Pie dialed in on the shower gifts category this year. "We've targeted baby shower gifts as a specific category for growth, so being voted the winner of 2019 Shower Gifts category by the readers of Earnshaw's was a huge accomplishment for us," says Marcia Miller, founder and CEO. "The introduction of boxed gift sets, luscious blankets and high-quality newborn apparel played a central role in our 2019 kids' introduction, which included our largest assortment of children's gifts and décor ever."
Moving up Mud Pie's launch calendar by a full three months was another key 2019 initiative to help its retail partners better merchandise their stores and websites. To that end, a new state-of-the-art warehouse automation system introduced this year expanded capacity and delivery speeds to retailers. It has been a boon, Miller reports, adding the company's secret weapon continues to be its "outstanding" team of 17 sales and customer experience associates who manage 16,000 specialty retailers and department store accounts.
While tariff uncertainties cast a cloud over 2019, Mud Pie maintained its competitive pricing, challenging designers, sourcing partners and factories to find efficiencies. It's just part of doing whatever it takes to nurture Mud Pie's continued growth.  —L.P.
Outerwear:
Patagonia
Green Dreams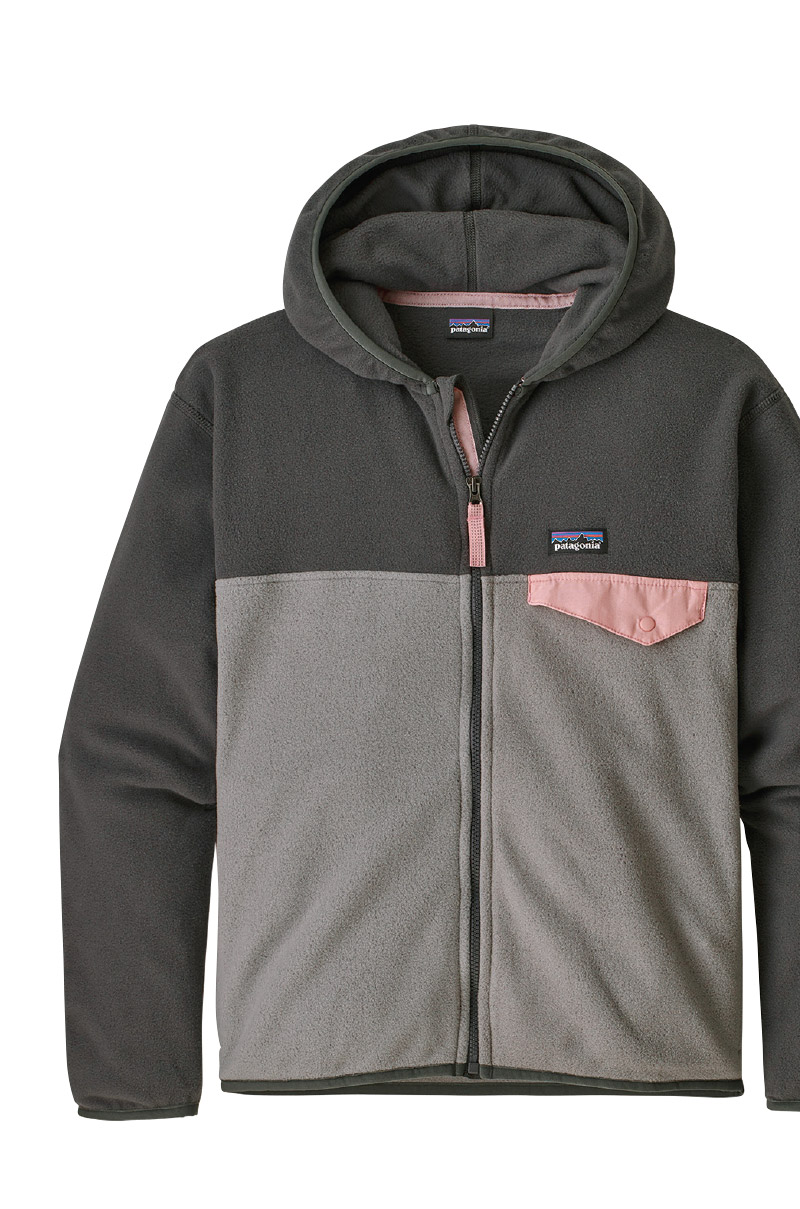 Patagonia was in the news often again this year, most notably as the eco-minded company continued to be at the forefront of an array of like-minded corporations protesting President Trump's roll back of environmental regulations and restrictions on protected lands. In fact, the United Nations recognized Patagonia in September with its highest environmental honor, the UN Champion of the Earth award, for its decades of entrepreneurial vision while prioritizing sustainability and supporting environmental causes. Currently, almost 70 percent of its products are made from recycled materials and the goal is, by 2025, to be using 100 percent renewable or recycled materials. This year's efforts also included Patagonia opening its first Worn Wear pop-up in Boulder, CO, stocked exclusively with quality used Patagonia products that have been bought back from customers as well as the brand's ReCrafted collection, a new line of products made from other clothes that are beyond repair.
Lisa Huang, product line manager for Patagonia Kids reports the kids' business is "healthy and growing" in 2019, especially in the outerwear category, which spans raincoats to insulated outerwear. Shifting, unpredictable weather patterns have pushed Patagonia to reimagine the category. "People want that one waterproof jacket that will get them through the year, but changing weather has definitely driven additional sales of our lighter weight and layered pieces, such as fleece," Huang says, noting the company now brings in fall merchandise a month later (Aug. 1) to reflect the shift in seasons. "There is more transitional product in early fall, and the heavyweight products are selling well into January," she adds.
Versatility is the key design element of Patagonia. For example, Patagonia's boys and girls 4-in-1 Everyday Jacket ($169 SRP) inside jacket zips out so kids can wear it as an insulated waterproof jacket, a rain shell on its own, or the zip-out liner with a taffeta shell, which also reverses to a fleece. Indeed, fleece has emerged as a major transitional material, attracting many new customers to the brand this year, especially with its lower prices ($59 to $99 for kids). Keeping with its new mission towards a better planet, Patagonia's Better Sweater fleece program for adults and kids moved everything to recycled materials except for the zipper teeth. "It was a major environmental win given the size of the program," says Huang.
Patagonia's heightened sustainability efforts has even had an impact on print, pattern and color palettes this year. Seasonal design themes revolve around an environmental initiative and this fall it was public lands. "All artwork is original, with favorites being animal motifs (bears, muskox, owls), conversational prints and small florals," Huang says. Looking ahead to Spring '20, Patagonia will roll out technical advances for sun protection in lightweight layered pieces. Regenerative organic agriculture is another emerging focus for Patagonia's sourcing and manufacturing. "Patagonia, along with Rodale Institute and Dr. Bronner, helped develop the Regenerative Organic Certification (ROC), a holistic certification that ensures workers, animals and the planet are being treated responsibly," Huang says. Next spring, Patagonia will introduce its first products made with ROC pilot cotton from India. —L.P.
Department Store

:
Nordstrom 
Full-Court Press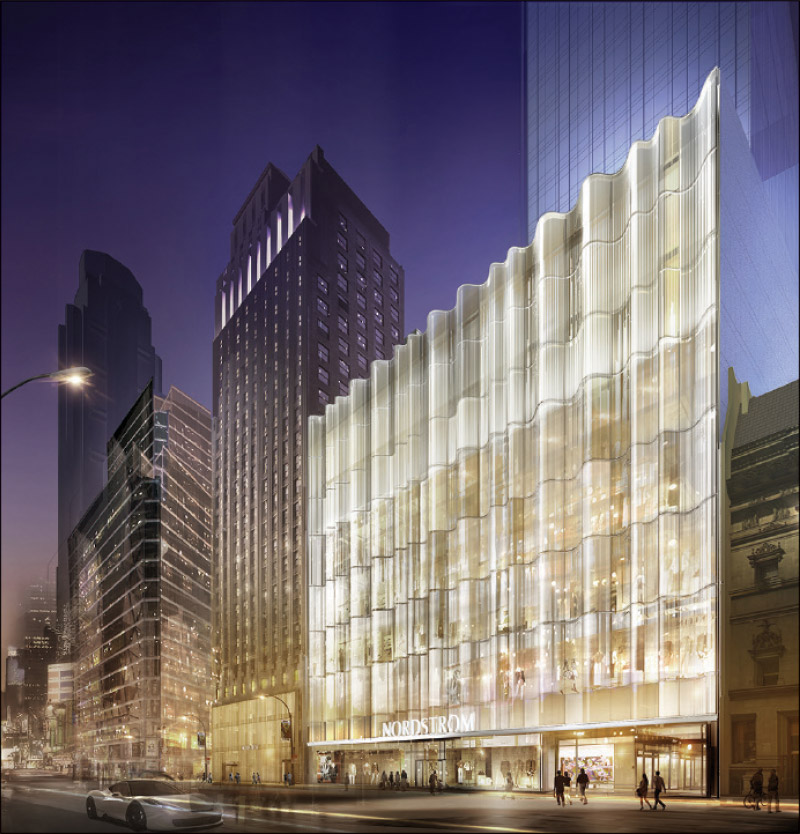 Since 1901, Nordstrom has been on a mission to convert customers into loyal "Nordys." And 2019 was no different, aside from the fact the Seattle retailer really upped its game across its portfolio, highlighted by the opening of a mega-flagship in New York, new retail concepts, an improved loyalty program and unique merchandise.
"We are focusing on limited distribution and exclusive brands, while reimagining how we bring this to life in-store and online," says Beverly Mills, vice president of merchandising for Nordstrom's kidswear division. The effort involves more brand partnerships, exclusives, a revamped gift assortment and a trendy private label division (Nordstrom Made). "This year, we also expanded the assortment of baby apparel and gear merchandise," Mills says, adding the older kids' gift selection got a tune up too, with quirky items like cheese puff-printed puzzles,  funky nightlights and nostalgic graphic tees. "Our brand promise is to make parents' lives easier," Mills says of the updated selection. "And that comes from building trust and confidence with every purchase." 
To that end, Nordstrom successfully reimagined its loyalty program, The Nordy Club, with tremendous success of late. Serving 12 million active consumers in 2019, the program has seen an increase of
12 percent over last year. In fact, 64 percent of total sales come from Nordy Club members. Participants are encouraged to create their own "Nordy Portrait" on the Nordstrom App for access to an integrated dashboard of one's loyalty profile, including the ability to track benefits and apply special rewards. 
Although Nordstrom's tech-savvy approach has attracted more online shoppers (digital sales increased four percent from last year and represent about 30 percent of total sales), in-store traffic remains a key focus. The recently introduced Nordstrom Local that doesn't have any inventory but instead features juice bars, nail salons, tailors, style consultations and even stroller cleaning services was expanded in 2019. Customers order items online and pick up at the new-age store, fusing online and in-store shopping. This year also marked the largest single-project investment in Nordstrom's history: a seven-floor, 320,00-square-foot, state-of-the-art flagship in New York that opened to much fanfare this fall.
The extensive efforts are paying strong dividends. Nordstrom's third quarter sales beat Wall Street expectations—a bright spot among weaker than expected earnings from several rivals. Total company net sales improved by more than 200 basis points from the first half of 2019 and ahead of targets by $10 million. "It's a culmination of efforts across many teams," says Erik Nordstrom, co-president of Nordstrom. "We are grateful for their dedication and passion in bringing this store to life." —E.B.
Specialty Retailer

:
Everafter
Tween Terrific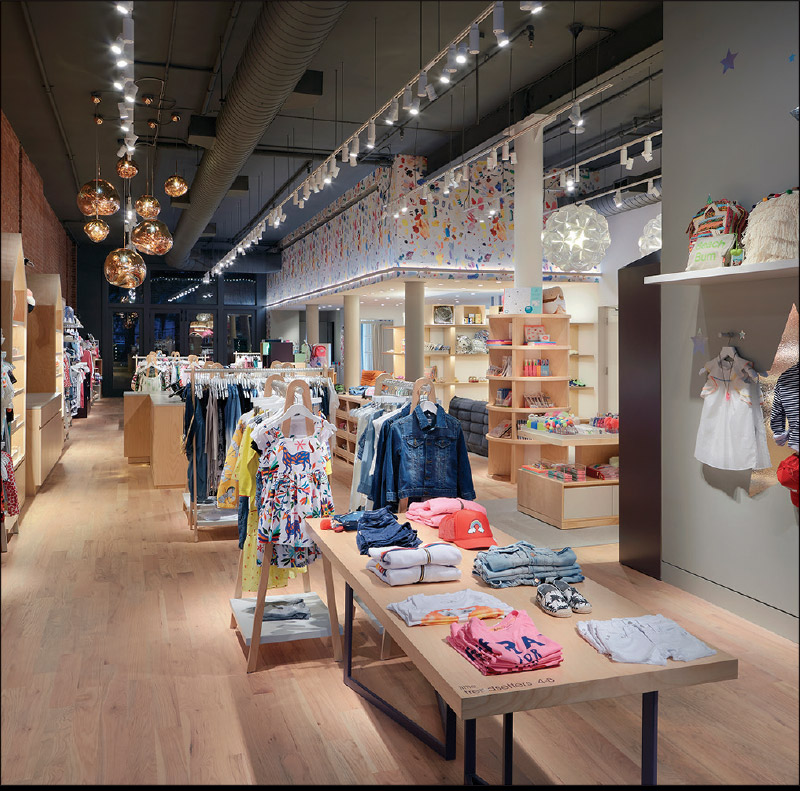 Appealing to the tween demographic is a daunting task for many retailers. Not only is it a narrow age window, tweens are a fickle, non-uniform and fast-moving target. But husband and wife Haro Keledjian and Sari Sloane, founders of Everafter, have curated a tween corral with precision and success. The chain now boasts five locations that appeal to kids without being too "kiddy." Trendy furniture and spacious dressing rooms serve as the backdrop to the latest trends, while sales associates consult with each child to target their specific needs.
This year, Everafter took its customer service up a notch higher, requiring each employee to create an Instagram account. "Our employees really are personal stylists," Sloane says, noting customers can direct message their sales associate on Instagram about what's new in the store or just ask for fashion advice. "We don't just want to make a sale but build a friendship," adds Sloane, a former fashion director of Intermix.
Everafter has gained a loyal following at each of its locations (Manhattan's Tribeca and Upper East Side neighborhoods, Long Island and Brentwood, CA) by being on-trend with a locally inspired focus layered on top. Extensive research goes into curating the selection of more than 200 vendors that span couture to impulse items, running from $5 to $500.
This year, Everafter debuted its private label brand, which included a hot collaboration with womenswear label Suzie Kondi. Kids went crazy for the partnership's tie-dye sweatsuits. "Our private label will be used to fill in where there's a void from vendors," Sloane says. "It's also a great tool for when we see a trend that our vendors haven't introduced yet—like the tie-dye sweats."
Everafter also amped up in-store events in 2019,  spanning sneaker painting and bracelet-making
to charity collaborations.
The retailer's first-ever pop-up was another successful endeavor in 2019. Located in Aspen, CO, Sloane reports the store served as a great marketing tool, especially for its e-commerce sales. "Setting up shop in a resort area is an excellent way to expose your business to both domestic and international patrons," she says. Sloane adds the boost in online sales from a wider demographic has continued since the pop-up closed in the spring.   
Gearing up for 2020, the retailer expects more growth, including the possibility for more stores. "There's definitely other permanent locations on our radar but nothing signed yet," Sloane says. "All I can say is we have a lot in the works, so stay tuned!" —E.B.