Many malls are outdated and in steep decline. Are they the new white elephants of retail?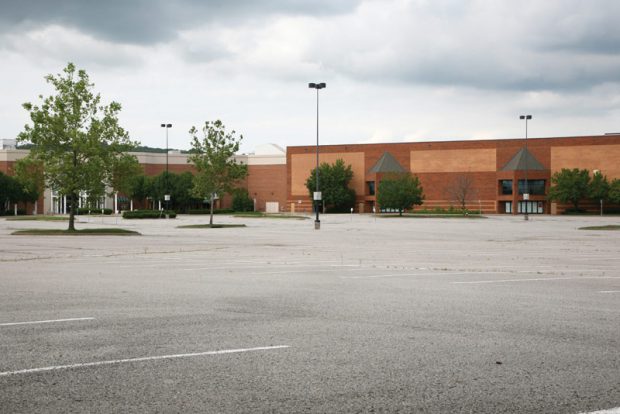 Once upon a time, in a very different America, malls were not just places to shop—they served as social meccas for teenagers, stroller-pushing moms and fitness-minded senior citizens. These temples were woven into the fabric of America, where materialism was celebrated, coveted and consumed.
But that was then and this is now. We are living in a new world retail order where long-established formats are in a state of  upheaval. Mall anchor stores have been sinking faster than the Titanic. Some are already lost at sea (Sports Authority, PacSun and Aéropostale in the past few months). Others are tossing stores overboard (Macy's, Sears, J.C. Penney and Kohl's) in a desperate effort to stay afloat. Nearly all (including such captains as Nordstrom and Dillard's) are reporting dismal sales. They blame a combination of unseasonable weather, an anemic economy, a growing consumer shift to more experiential purchases and—the elephant in the room—the fact that Americans no longer flock to malls when they've got convenient, cost-effective online shopping right at home.
It only takes a quick Google search to see that malls have sunk to new lows. Ghostlike images abound in BuzzFeed's "Completely Surreal Photos of America's Abandoned Malls," along with a map that has been put together by a "Dead Malls Enthusiasts" Facebook group. There's even a dedicated website called deadmalls.com that chronicles the format's decline. Reports and analysis everywhere from BBC to The New Yorker imply the traditional mall is not just declining, it might be DOA. The press has been writing the obituary over the past few years: Business Insider cited a source forecasting that around 15 percent of U.S. malls would fail or be transformed into non-retail space in the upcoming decade. The New York Times reported that since 2010, more than two dozen enclosed shopping malls had closed and an additional 60 were on the brink. The Atlantic cited that of around the 1,200 enclosed malls in the U.S., about one-third, were "dead or dying."
"They're out of fashion," declares Bob Phibbs, CEO of The Retail Doctor. In the '80s, malls were places kids congregated, but with teenagers able to stay in constant contact on social media platforms, that's no longer the case. Fewer kids means fewer parents at malls. Scott Prentice, executive vice president of Haflinger North America, believes this generational shift is a key reason malls have lost flair. "In the '70s and the '90s, that was America—the whole family would go," he says. "The Millennial doesn't go and hang out in malls—they shop completely differently."
Elisa Zo, founder of Hero New York, which launches this summer with a Kickstarter campaign, notes that many of the benefits mall settings used to offer have been replaced by online shopping. Lauren Hines, owner and designer of Elizabeth Cate, adds that one of the perks of online shopping is that you can shop at your own pace."Online shopping eliminates a bustling crowd, or a frustrated salesperson who's had a long day. If you have an issue, you can simply call customer support or live chat, and your problem is solved," she says. "If you didn't like it, or it didn't fit, you can conveniently replace the label with a return label and place in your mailbox without ever having to leave your house."
Online shopping isn't the only factor contributing to the decline of malls. Experts say shoppers are increasingly turned off by nondescript chain stores, rejecting them in favor of Amazon, off-price outlets such as Ross Dress for Less and T.J.Maxx as well as inexpensive fast-fashion retailers like H&M, Zara and Topshop. Younger shoppers, in particular, crave individualized, personalized products over trends and logos. "The mall has become a negative term in youth fashion as evidenced by the term 'mall-core'—slang for lower tier, unhip brands," says Oliver Mak, founding partner of Boston sneaker boutique Bodega.
Prentice says Millennials tend to gravitate toward local shops and specialty stores over malls, which they perceive as carrying generic offerings. "There are too many places to buy too much of the same stuff. It's all Bed Bath & Beyond, Kohl's, Macy's and Ross," Phibbs adds. "Malls have become so homogenized," agrees Mark Diehl, executive vice president of sales at Earth Brands. "You can't tell where you are—it's all the same retailers." What's more, "urban cores" are becoming safer—and wealthier—than surrounding suburbs, says retail industry futurist Doug Stephens, founder of Retail Prophet. This is bringing downtown shopping back in vogue and luring customers out of malls.
Lack of customer service is another frequent complaint plaguing malls. "If you want to be compelling, you better up the service level of the mall itself and the stores within that mall," urges Phibbs. It has been said that great service is one element that made malls successful, and Phibbs says that is lacking with the current generation. "Millennials don't know what great customer service is," he explains. "If you don't train them, they'll look down at their phones."
Would Mak consider opening a Bodega outlet in a mall? Never. "It goes against our very existence," he says. But not all are so steadfast. "Our brand is better suited for more of a niche market, so we tend to fit in better with mostly independent boutiques," describes Hines, whose brand is based in independent retailers and online stores. Still, she says that if they were placed in the "right" mall, she feels her brand would do just as well. "Sometimes it's nice to be able to go and shop for an entire outfit from head to toe in one place, and carry it out with you that day," she explains.
Zo adds both online and physical experiences can be complementary. "I think we're seeing the benefits blur as our technology advances," she says. "With smart phones, we're able to enjoy the benefits of online shopping while also being able to touch, feel and try on products in physical stores," Zo continues. "Brands have a great opportunity to bridge the gap between online and brick-and-mortar shopping in creative, fun and interesting ways that benefit the overall shopping experience of the consumer." Roxana Castillo, founder and owner of Kissy Kissy, says that malls are an important part of their retail partner mix, and points to the benefits of having many options under one roof. She explains that in many suburbs in the U.S., retail is still centered around malls—both traditional ones as well as town centers. "There's still a mall customer," she affirms.
Others suggest that rumors of the mall format's death have been exaggerated. International Council of Shopping Centers (ICSC) spokesman Jesse Tron reports that malls still have more than a 93 percent occupancy rate—a slight uptick over last year. He also describes healthy numbers in regard to net operating income, base rents, cap rates and construction value. "All our numbers show strength. The overall picture is one of vitality and health," he states.
Of course, some malls are in better health than others. Antony Karabus, CEO at specialist retail consulting firm HRC Advisory, believes that the "A" and the better "B" malls that have curated a strong assortment of leading retailers are actually becoming stronger as they continue to drive traffic and sales. "Sales per foot in the leading malls in both Canada and the U.S. are continuing to rise," he reports. Weaker malls, by contrast, are in jeopardy as many of their anchors restructure, downscale or close. These malls are often unable to invest in improvements, which exacerbates their problems.
Malls that haven't fallen into an irreversible downward spiral can find plenty of effective survival strategies. Marshal Cohen, chief industry analyst of The NPD Group Inc., believes malls should reposition themselves as the epicenters of their communities. Effective tactics that have been cited include introducing more international chains, discount stores and technology-heavy (think Apple) stores as new and improved anchors. Cohen notes that malls are adding movie theaters and restaurants to become more lifestyle-centric.
Phibbs urges mall managers to make these additions visible outside the mall and to place parking lots near busy streets to give the impression of a thriving place. "It should look popular. No one wants to be in an empty store," he says. "If you're struggling, you need to find ways to make it look like you're not," he offers. Interactive experiences like fashion shows and birthday parties are are also used to increase traffic, according to Dana Telsey, CEO and chief research officer of Telsey Advisory Group.
The vibrant lifestyle image is key for Millennials and Generation Z, notes retail analyst Oliver Chen at Cowen and Company. "They want a lot of excitement," he explains. "They are interested in experience. It's just as important to them as materialism."
Stephens forecasts that malls of the future will be far more experiential than today. "The traditional mix of 70 percent retail with 30 percent food and entertainment will invert, with food, entertainment and lifestyle leading the way, complemented with well-curated, exclusive or experiential shops," he predicts. "The old anchor tenant model will cease to drive centers and instead it will be the unique mix of tenants, attractions and events that anchor the center." Chen adds, "Health is the new wealth," citing juice bars and boutique fitness centers such as SoulCycle and Barry's Bootcamp as sources of attraction.
Experts note that malls need to adapt to shifts in consumer shopping behavior. For example, a mix of high- and low-tier brands is now deemed cool. Also, consumers like to showcase their purchases on social media. "They do research online before [visiting] stores and centers," explains Telsey. So it should be easy for customers to navigate and pre-shop a mall online. And malls should reach out through social media—interacting with shoppers and enticing them to visit with notifications about sales, events and special offers.
In an increasingly time-starved world, such conveniences and incentives are a must. "Everyone is prioritizing their time. Everyone's busier than they were in the '70s and '80s," says Prentice, so you must give customers solid reasons to come out and shop. Just touting low prices and immediate delivery won't work because online has already won that war. "We need malls that have a better merchandise mix and that offer opportunities to buy different things," says Cohen.
Put yourself in your customer's shoes, suggests Phibbs. Ask, "What makes me glad I came to this mall?" It's not nearly as simple as free WiFi or a pop-up shop. Excellent, personalized customer service is what makes stores stand out in contrast to the impersonal world of the Internet. He says it starts with better trained employees who understand how to connect on a personal level. "We forget that's where we build the business: getting to know a little bit about the gal going to her wedding or the guy who just lost 50 pounds," he says. "The world might not give a damn about a person's life but, for three minutes, make your customer feel like your store does," he suggests. "We shop to feel better—not to feel more lonely." •