Something Borrowed
An ode to India's artisans and craftsmen, New York City-based Little Paisley People bows its first collection of handmade clothing and accessories for girls sizes 2 to 10 years in Spring '15. The brand's aim is to use traditional techniques in a contemporary fashion, with a quirky yet elegant twist. To that end, block prints adorn crop tops, skirts and open-back dresses, while whimsical illustrations can be found on casual tees, necklaces and hair accessories. Wholesale prices range from $10 to $45. Go to www.littlepaisleypeople.com.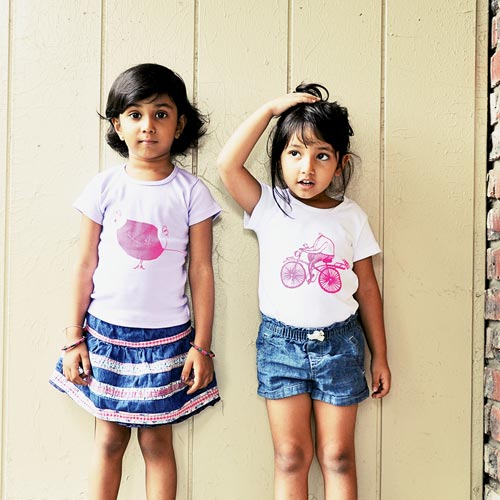 Cuddle Up
In partnership with the Woolmark Company, Aden + Anais has combined its award-winning muslin weave with Australian merino wool to bow the Pure Merino Muslin collection. The lightweight, breathable fabric is the brand's first ever 100 percent merino muslin blend and offers the ultimate in softness for babies, especially for those with sensitive skin. Spanning swaddle and security blankets to sleeping bags and generously sized dream blankets, each product is available in three hand-dyed ombré patterns (sunset, seaside and horizon) and comes in a keepsake box with a built-in picture frame. Wholesale prices range from $37.50 to $200. Visit www.adenandanais.com.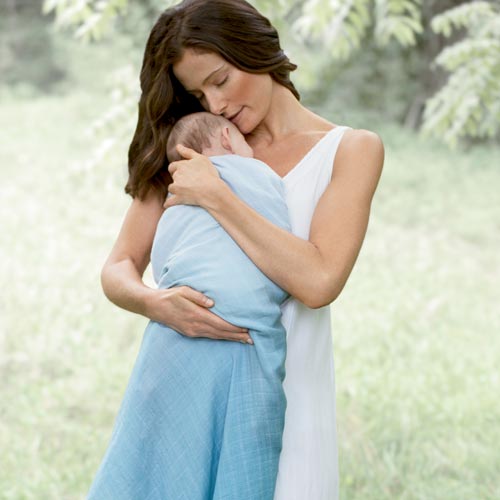 Wrapped Up
Made from 100 percent organic cotton jacquard, the new swaddle blanket line from Apple Park features two-ply muslin that's 40 percent heavier than other double-layer swaddles. What's more, each thread is yarn-dyed to achieve a greater vibrancy so the double-sided designs don't fade with washing. Wholesaling for $17 each, the line comprises six styles in three colors and each swaddle comes packaged in a themed gift box. Visit www.applepark.com.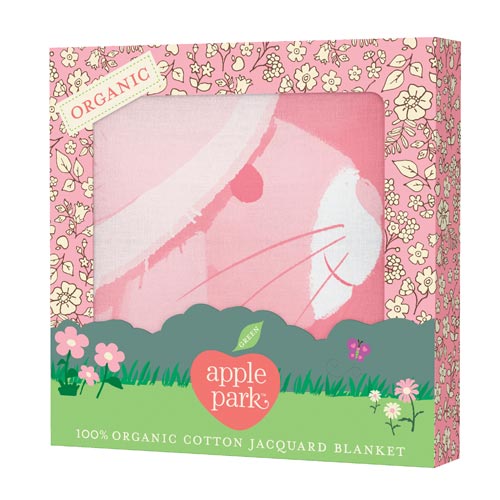 Global Love
Socially conscious Aloetree Kids is an organic and fair-trade clothing brand for boys and girls on a mission to combat child trafficking. Based in Washington, DC and in its second season, wholesale prices range from $12 to $16, and 5 percent of total sales go to Chab Dai, a non- profit that helps at-risk children in Cambodia. Spanning one- pieces and rompers in sizes 0-3 to 12-18 months to tees in sizes 2 to 8 years, each product is made using certified organic cotton colored with eco-friendly dyes and features a stitched felt appliqué of an animal character who offers encouraging words like "Dive Deep" and "Have Vision." Go to www.aloetreekids.com.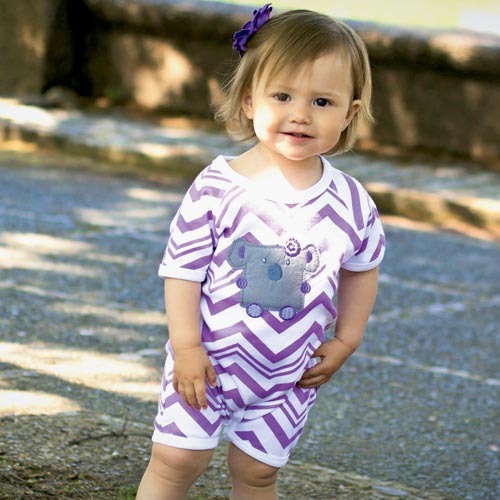 Art Class
Most parents put their kids' drawings on the fridge, but London- based mom of four Celsa Efroni decided to do one better. The sketches and scribbles of her children inspire her brand, Doodle Do, which launched last January and presents its sophomore collection next spring. Raglan tees, leggings and shorts are decorated with dragonflies, parrots, tall trees and more in a fresh palette of cyan blue, banana yellow and mint. The mostly-unisex pieces are made from organic cotton in a GOTS-approved factory in India. Sizes range from 0 to 7 years and wholesale prices range from $6.80 to $34. Visit www.ilovedoodledo.com.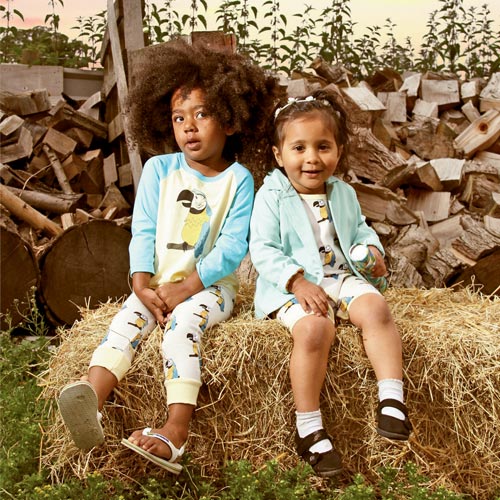 Head Case
Fed up with finding only oversized floral headbands for her newborn daughter, Tracy Nguyen decided to put her frustration to good use and in Spring '14 launched Rhyla, a range of simple cut-and-sew hair accessories. The line has since expanded to include bow ties for boys and is ramping up its retail presence in 2015. Production takes place in Los Angeles using both imported and domestic fabrics, trims and materials handpicked by Nguyen. All products come in two sizes (0-12 months and 1-11 years) and styles include braided suede bands, sailor knot turbans and bandanas. Wholesale prices range from $8 to $11. Check out www.rhyla.com.