International Appeal
Nimm may be based in Amsterdam, but the brand has taken a pinch of inspiration from all around the globe to bow clothes that add a dash of flavor to kids' sweetness. Standouts for spring include boys' tailored summer blazers and tissue-thin tees while girls look chic in ladylike skirts paired with Peter Pan collar blouses. Sizes range from 4 to 11 and wholesale prices range from $17 to $38. Visit www.nimm-label. com.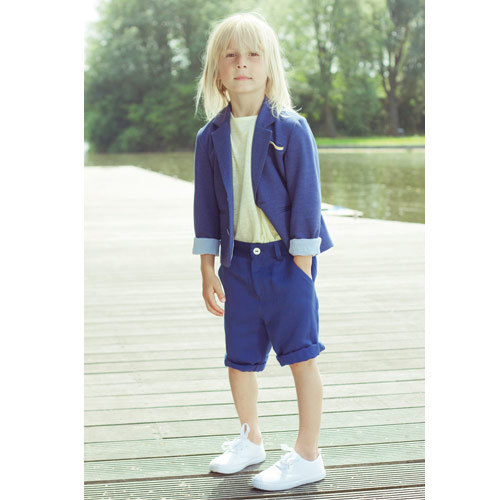 Retro Rules
Lil Jachs, an offshoot of vintage-inspired adult line Jachs, launches for Spring '14. Boasting a range of casual essentials for boys ages 4 to 6, the collection's relaxed button-down shirts and printed canvas shorts call to mind classic Americana and summers in Nantucket. Wholesale prices range from $13 to $28. Go to www.jachsny.com.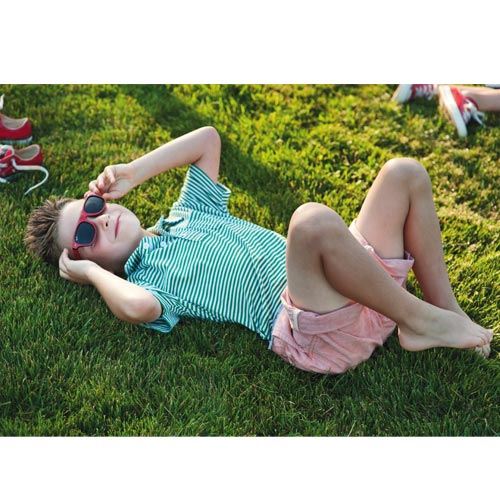 Globe Trotter
Fussy Toes scoured Europe for small facto- ries that still produce natural leather shoes using Old World techniques and introduces the best of the bunch to the U.S. this year. Spanning sizes infant to 5.5 youth, the certified orthopedic styles feature breathable linings, full arch support and skid-free high impact rubber soles that are tough enough to live up to kids' adventures. Wholesale prices range from $56 to $102. Visit www.fussytoes.com.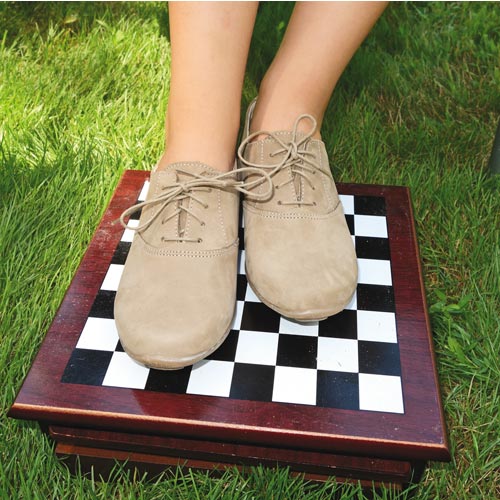 Mini-Me
The latest addition to the Milestone Enterprise Ltd. family, Troubadour Kids, makes shoes for boys and girls just like mom's and dad's, only smaller. Available in sizes 6 to 13, and spanning velvet smok ing slippers and creepers to glitter-encrusted brogues, the stylish shoes offer the support and comfort required to help young feet develop naturally. Wholesale prices range from $25 to $62. Go to www.troubadourkids.com.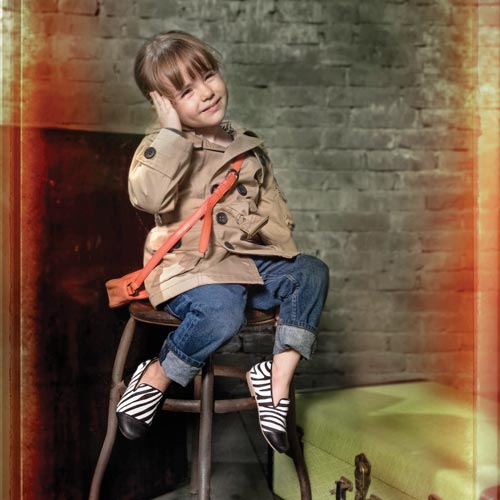 Zip It!
Zipaboo is a new line of patent-pending footed one-pieces featuring a zipper in place of snaps. Made from 100-percent pima cotton and wholesaling for $18, each twofer-style romper allows for quick and easy diaper changes at any time, without exposing babies' chests to the cold air or tugging at their legs. Sizes range from 0 to 18 months. Check out www. zipaboo.com.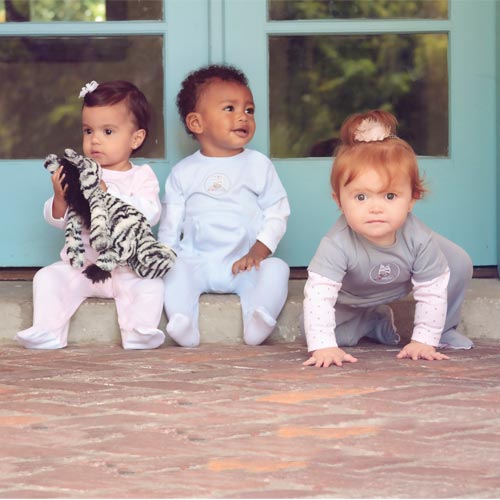 Back to Basics
Moon et Miel sizes up for summer with Moon Teen, a line of 100-percent cotton basics for girls ages 10 to 16. Spanning comfy tees and slim-cut pants to mini skirts and lace-accented dresses, the debut collection is inspired by Moroccan artisans and comes in a wearable palette of neu- tral hues and punchy shades of pink and coral. Wholesale prices range from $70 to $80. Check out www.moonteen.com.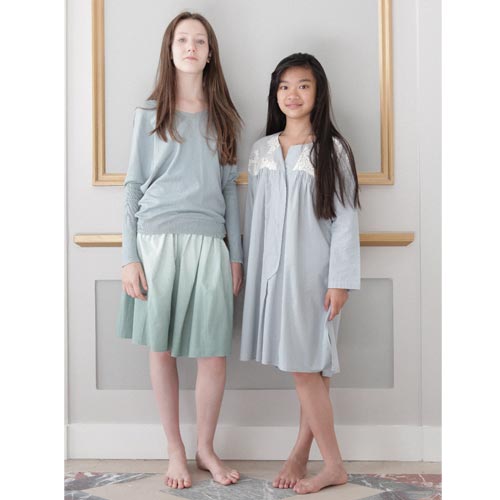 Oui, Oui
Five-year-old brand Bleu Comme Gris is bringing its version of Parisian cool to the U.S. Born out of a desire to restore respectability to the school uniform—think pleated pinafores and fitted pants—the collection has expanded to include contemporary togs in sizes 3 months to 16 years, combining elegant lines with beautiful fabrics and quality workmanship. Wholesale prices average $22. Visit www.bleucommegris.com.