Statement-making style takes center stage this spring.
Herbal Remedy The name says it all: Toronto-based Natureroots is committed to making environmentally friendly kidswear for children ages 6 months to 4 years. Fittingly, the company only employs all-natural herbal dyes and organic fabrics. But preserving the environment doesn't mean you have to sacrifice style, says Founder Sapna Vimal, who holds a degree in fashion and textile design. Vimal's collection includes simple tops and bottoms in an ecru palette with eye-catching details. Graphic tees feature cassette tapes, cameras, clouds and whales, while dresses sport leaves and flowers. Meanwhile, boys look spiffy in waistcoats and bow ties. The line made its U.S. debut at Playtime New York this August and wholesales for $12 to $30. Visit natureroots.com to see the full collection.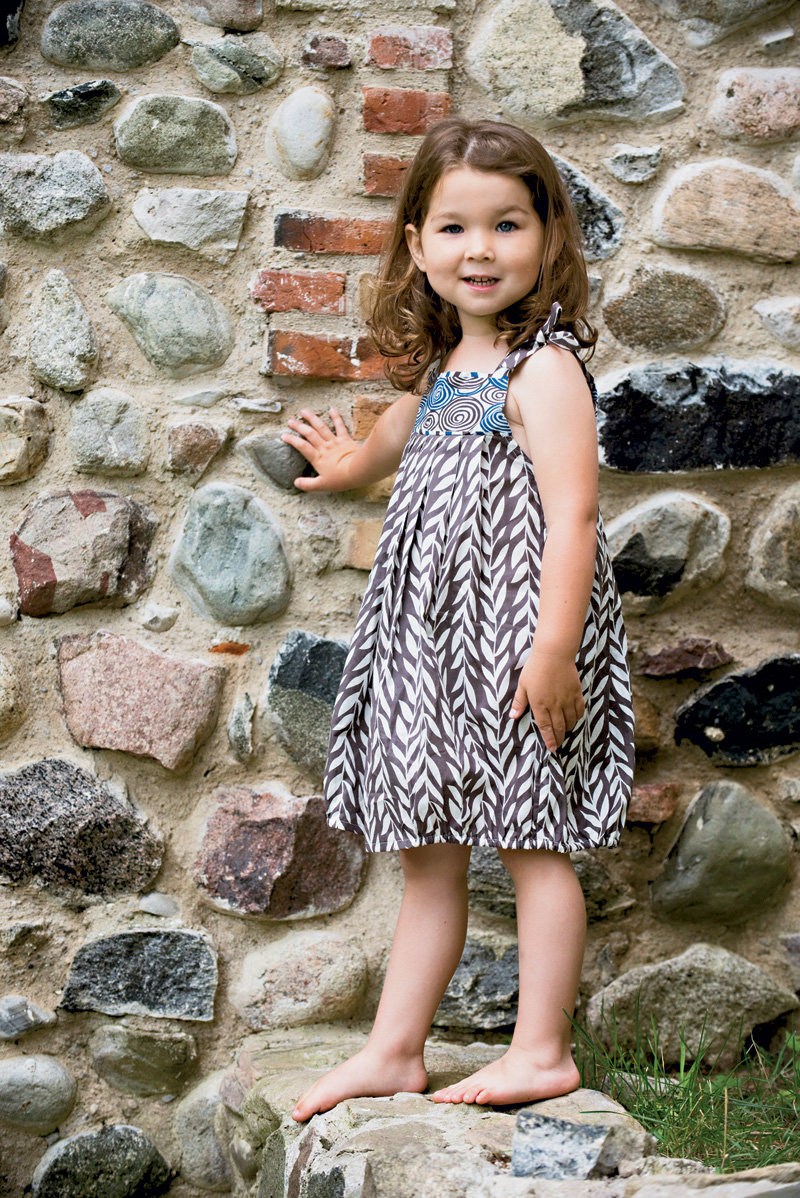 Jeans Scene On the hunt for sophisticated denim for little dudes? Enter Rowen Christian. The brand's line of jeans, denim shorts and T-shirts for boys ages 2 to 7 offers a twist on traditional style with bold stitching, pleating, leather detailing and custom coin logos. For Spring '16, look for new denim bow ties, vests and blazers, along with a knitted denim jogger jean and a rock 'n' roll inspired biker jean, plus expanded sizes for ages 1 to 8. The line wholesales for $22 to $28, and a portion of every sale goes to the Roundup River Ranch in Colorado, which seeks to help children with serious illnesses. Check out rowenchristian.com to learn more.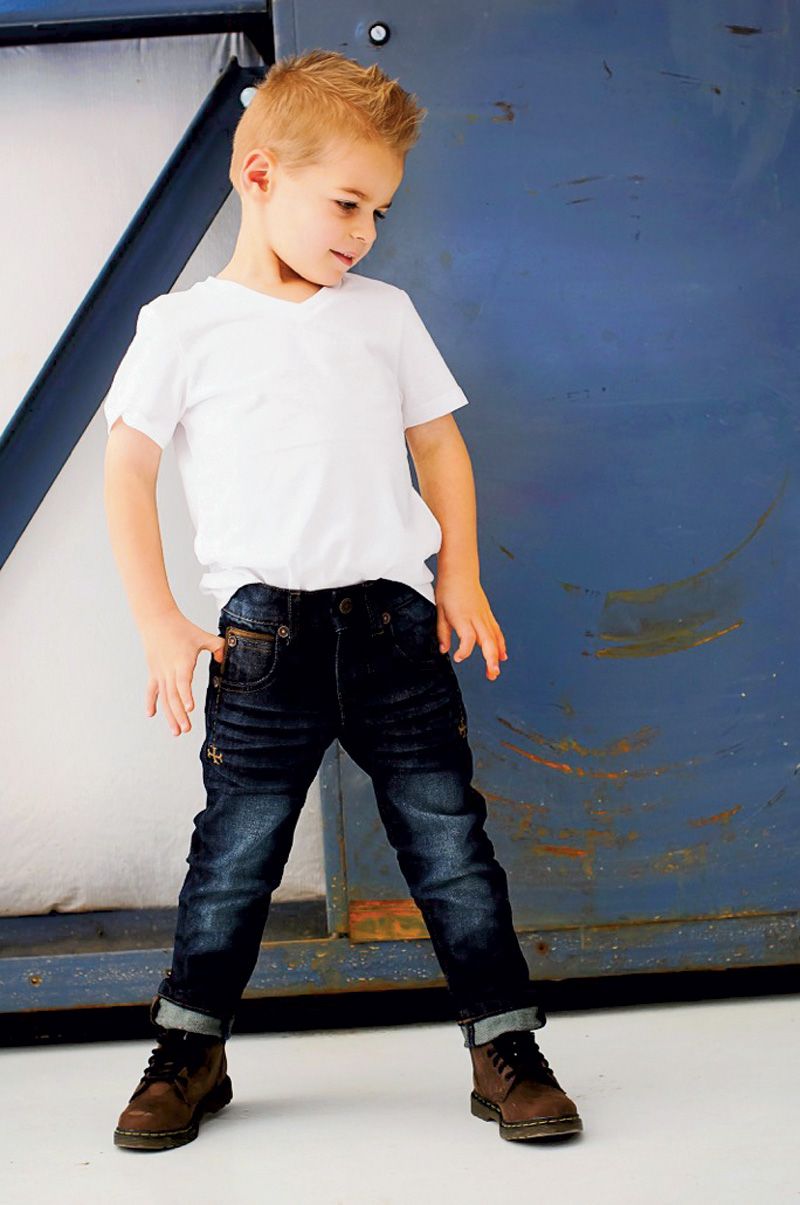 Prep Talk Bernadette Jeudy thought purchasing snazzy special occasion duds for her 7-year-old nephew would be a breeze. But after visiting three stores to piece together one outfit, she knew she wanted to create a comprehensive collection offering tailored looks for boys. So Jeudy teamed up with partners Darnie Tranquille and Roxanne Walton to create Préparatoire (meaning "beginner" in French). The brand launched this past March at Charleston's Fashion Week and includes coats, jackets, pants, vests, shirts, shorts and suits for boys ages 3 to 10. Fabrics span Italian wool, plaid and cotton twill. The complete collection wholesales for $25 to $175. Visit preparatoireusa.com for more information.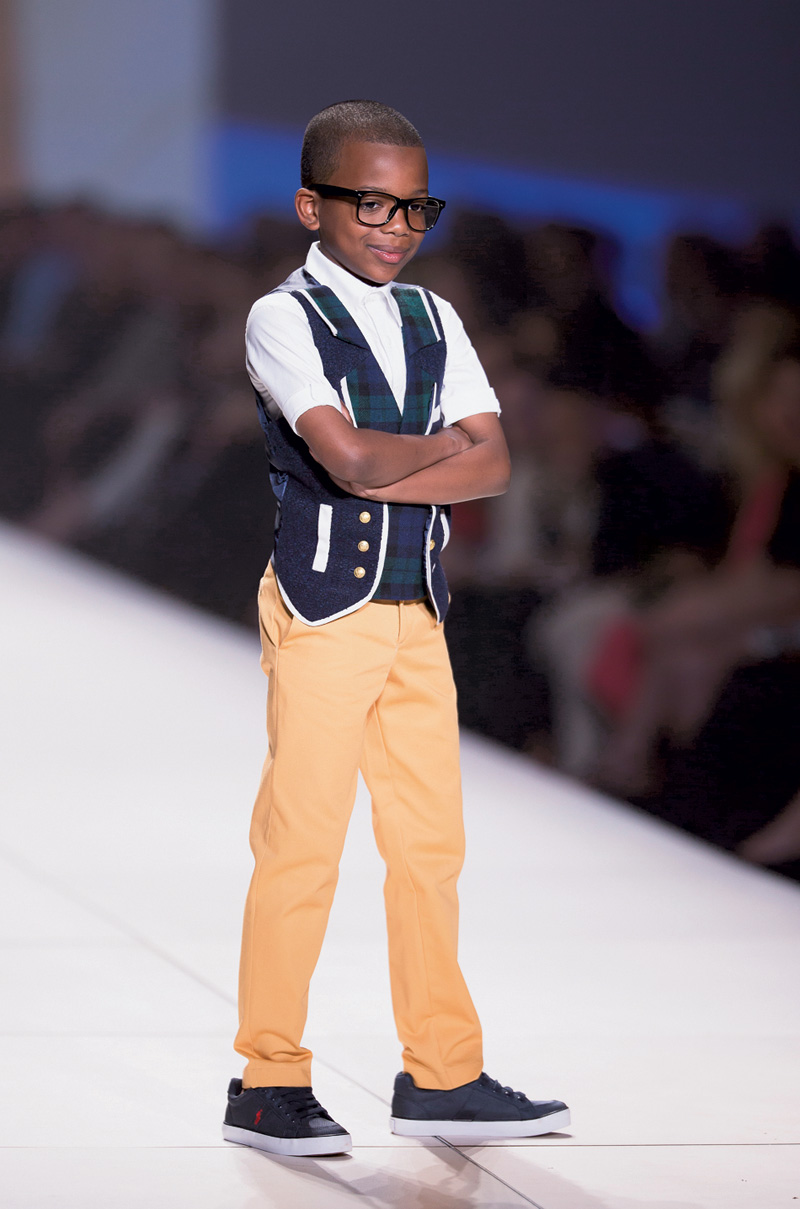 Bling Ring Miranda Frye has been crafting her namesake women's jewelry line for five years, but now the designer is offering her classic creations for the younger set with the launch of MFGirls. For girls ages 4 and up, the collection of five necklaces and one bracelet, available in gold or silver, borrows from the adult line with pint-size versions of proven bestsellers, such as initial charms that make Mommy & Me jewelry pairing a snap. Wholesaling for $15 to $35, mother and daughter collections are both designed and manufactured in the U.S. Visit mirandafrye.com to learn more.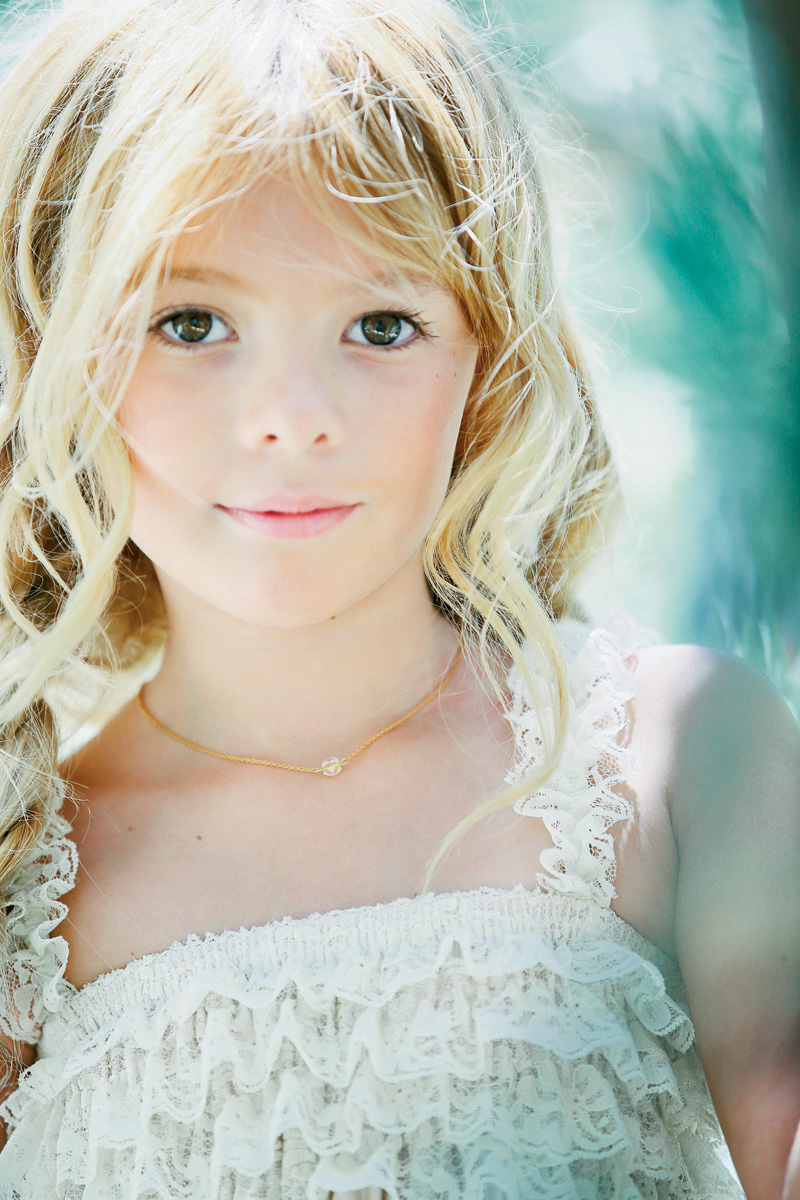 Hat Check Little flappers and dapper young dandies take note: Lewis & Lola Fun with Hats offers headwear inspired by the 1920s—when men wore fedoras and women wore cloches—for children ages newborn to 12. In addition to vintage styles like newsboy caps and bucket hats, the brand offers chunky knit beanies and slouchy hats intended for winter sports. For girls, accessories span floral garland headpieces and hat clips including flowers and bows. For Spring '16, look for straw fedoras with interchangeable bands, floral prints and floppy sun hats inspired by tropical beaches. The entire collection wholesales for $5 to $15. Visit lewisandlolahats.com to learn more.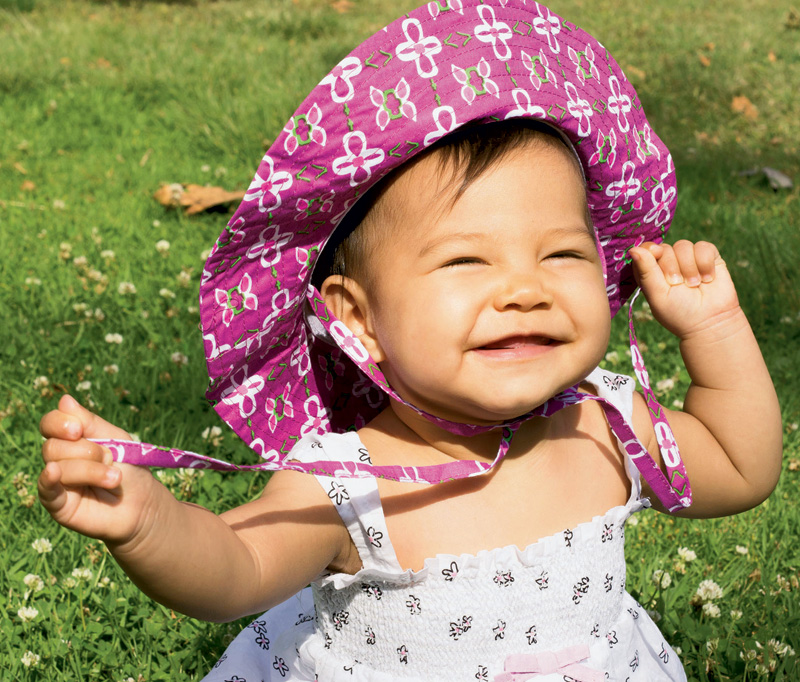 Well Covered Bibs may be practical, but they need not be boring—so says Sarah Faison, the president of New Jersey–based Bibs Plus. Faison was unimpressed by the bibs her great niece and nephew wore, so she created her own, offering everything from traditional bibs to bibs with attached skirts for extra coverage for babies ages 6 weeks to 18 months. Features include liquid-resistant liners, terrycloth backing for additional absorbency and nickel-free side closures. Patterns comprise zebra print and florals, for example, but Spring '16 will bring a black, white and red colorway collection. The brand debuted at ENK Children's Club this past October, and also offers coordinating head wraps and pacifier clips. Wholesaling for $12 to $27 for a matching bib and head wrap, Faison sums up her line: "Let the bib make the statement." To learn more, visit bibsplus.com.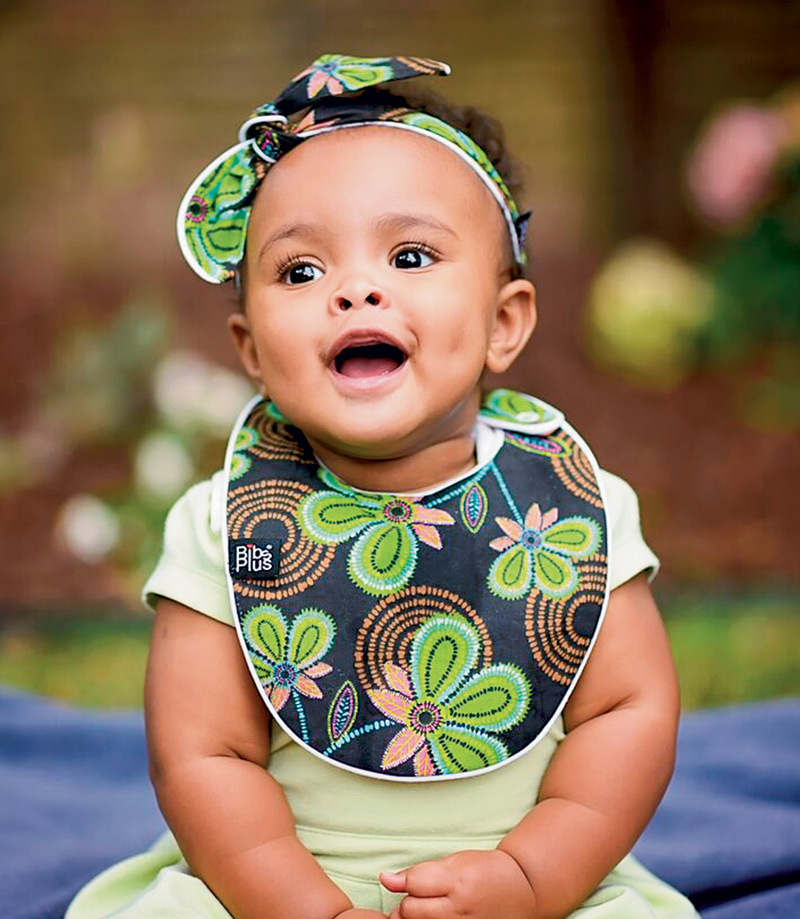 The Cat's Meow If YouTube videos aren't quite scratching your itch for feline fun, check out Renkitten Clothing Company. The brand's Spring '16 collections, dubbed Fancy Kitty and Playful Kitty, debuted at Dallas KidsWorld in October. Fittingly, Fancy Kitty is a linen line encompassing earthy tones, pumped up with embellishments like lace and contrasting trim. Playful Kitty, on the other hand, offers striking graphics designed by textile artist Margarita Yepes on pima cotton silhouettes. Both lines span dresses, tops, T-shirts, shorts, capris and pants for children ages 2 to 9 and accessories include bows, bow ties, necklaces and friendship bracelets. Fall '16 will bring the Hip Kitty collection for tweens ages 10 to 14. Wholesales prices range from $11 to $20. See renkitten.com for more info.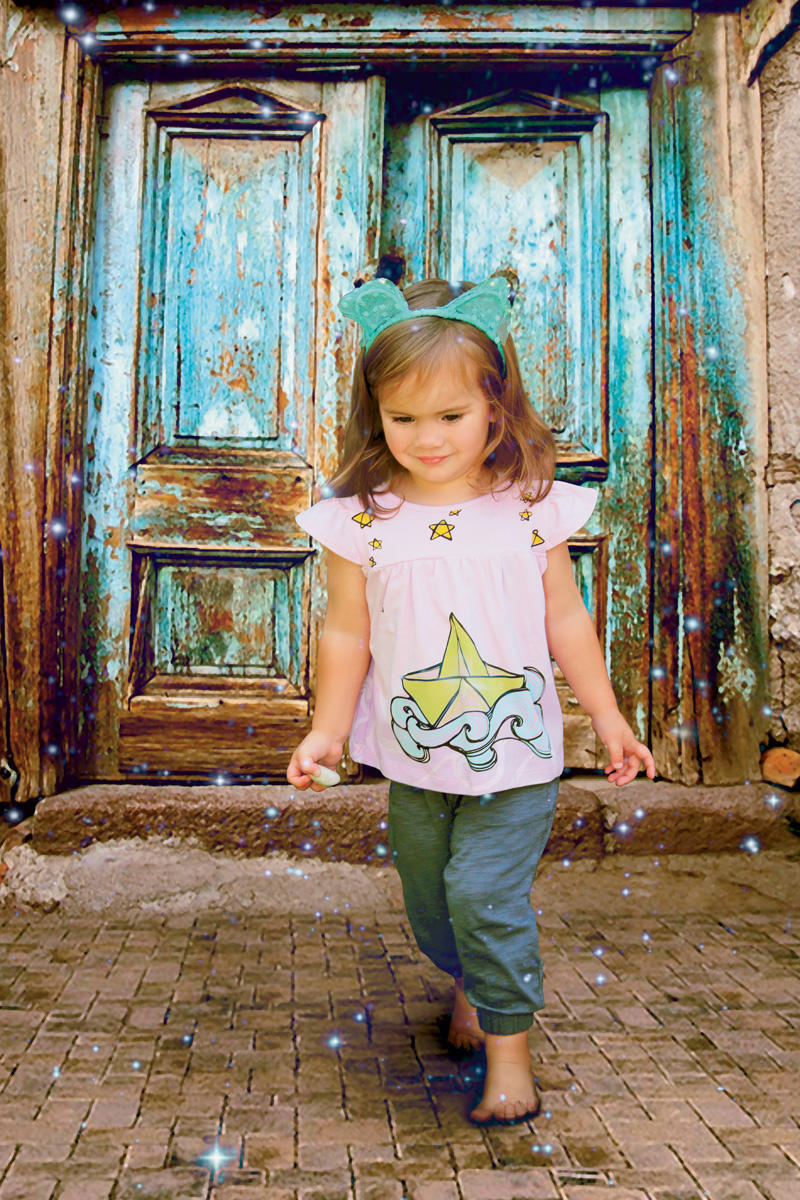 It's OK Omamimini is expanding: The Los Angeles–based brand is adding a baby collection to the mix for Spring '16. Offerings will include one-pieces, rompers, bibs, beanies and blankets. Look for special finishes, such as dip-dye and ombré washes, on mostly unisex designs in comfy cotton and jersey fabrics. Also, an updated polka-dot print ("OK" is written within some of the dots) serves as whimsical encouragement for new moms. Available for newborns to 2-year-olds, the line will be designed and manufactured in the U.S. and wholesales for $9 to $24. To see more styles, check out omamimini.com.