The latest looks for globetrotting tots.
Knitting Circle
How does Blue Ullu designer Elise Gonzales-Sahota describe her brand? "We are a deliciously ultra-luxe children's knitwear line brought to you from women artisans in the Indian Himalayas." Gonzales-Sahota moved to India at the tender age of 18 and was immediately entranced by its colors and textiles. Years later, when her daughter was born, she knew she wanted to start her own childrenswear line and work with the country's knitters. She debuted her collection of sweaters, peacoats, hats, scarves, dresses and overalls for boys and girls ages 0 to 3 months up to 4T at Playtime New York in March. Classic lines blend with bold hues and intricate patterns on angora/merino wool, organic cotton and silk, but traditional Indian fabric and light-weight crocheted pieces are in the works for Spring '16. Wholesale prices range from $20 to $52. Visit www.blueullu.com.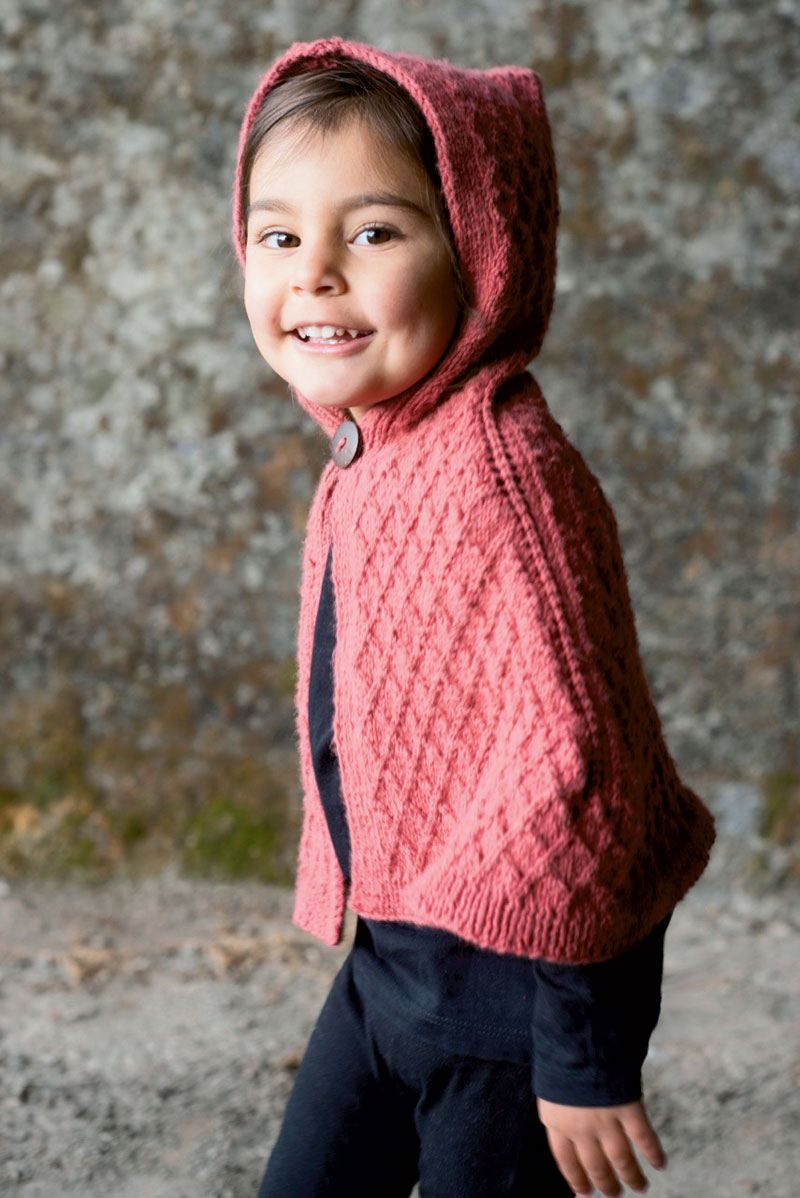 A Leg Up
Textile designer Erie Chang, former founder and creative director of swimwear line Floatimini, has launched a new collection of colorfully bold spandex leggings. Proudly made in the U.S.A., Che Rie is available for girls, sizes 4 to 16, and women, sizes XS to L. The brand's edgy designs are pop-art inspired, ranging from fun food prints—hamburgers, doughnuts and jellybeans—to street graffiti and dollar bills. With new prints arriving monthly, the leggings retail for $48 and aim to promote comfortable style, movement and self-expression. To see the line (and a myriad of bright patterns), check out www.cherieny.com.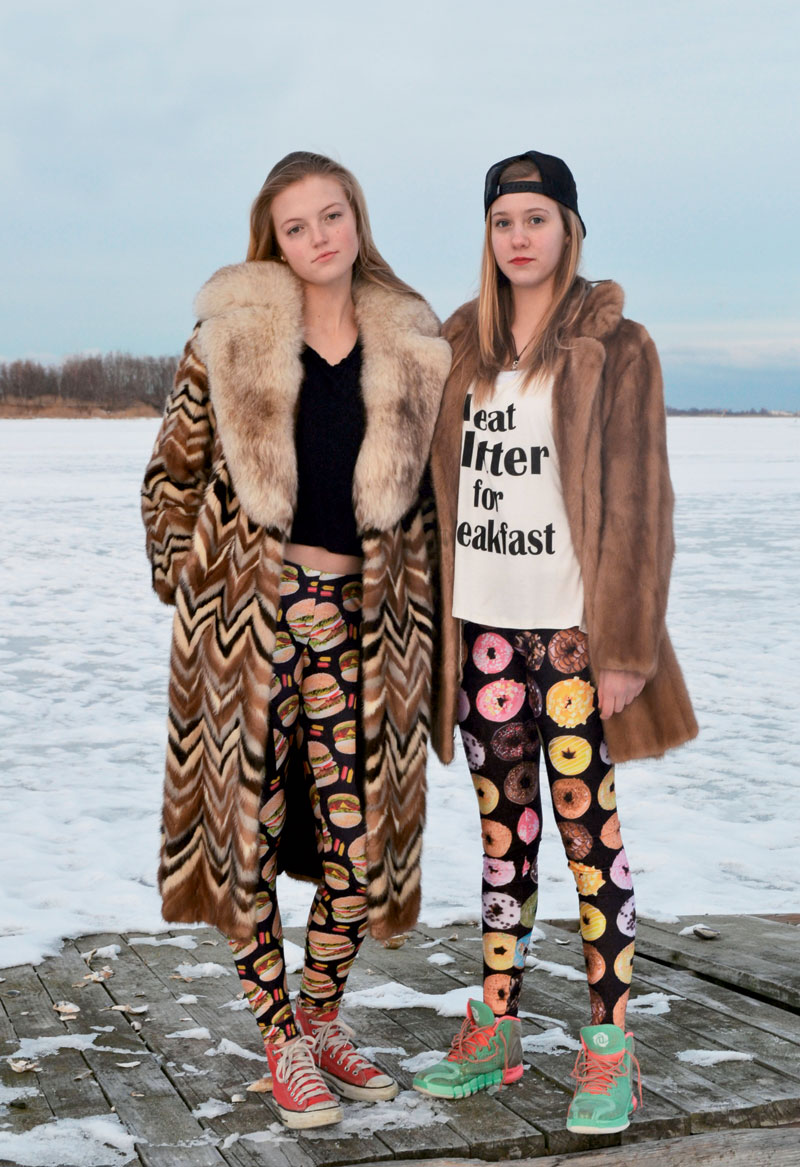 Dream Sequence
After moving to New York from Buenos Aires, designer Alicia Rodriguez spent a decade working in women's apparel design before launching an e-commerce concept store. But after welcoming a baby girl, she realized her true calling and Luisa et la Luna was born. The debut Spring '15 collection is inspired by a movie and a song: Karen O of the Yeah Yeah Yeahs wrote "The Moon Song," a tune with dreamlike lyrics, for Spike Jonze's futuristic Her—and Rodriguez was instantly captured. Fittingly, the line features diffused colors (mostly pinks and creams), simple silhouettes (blousy dresses and matching bloomer sets) and understated prints. The collection for girls ages 2 to 10 includes pants, tops, dresses, quilted jackets, knitwear, hats, scarves, necklaces, bags and feather headbands. Wholesale prices range from $27 to $112. Visit www.luisaetlaluna.com.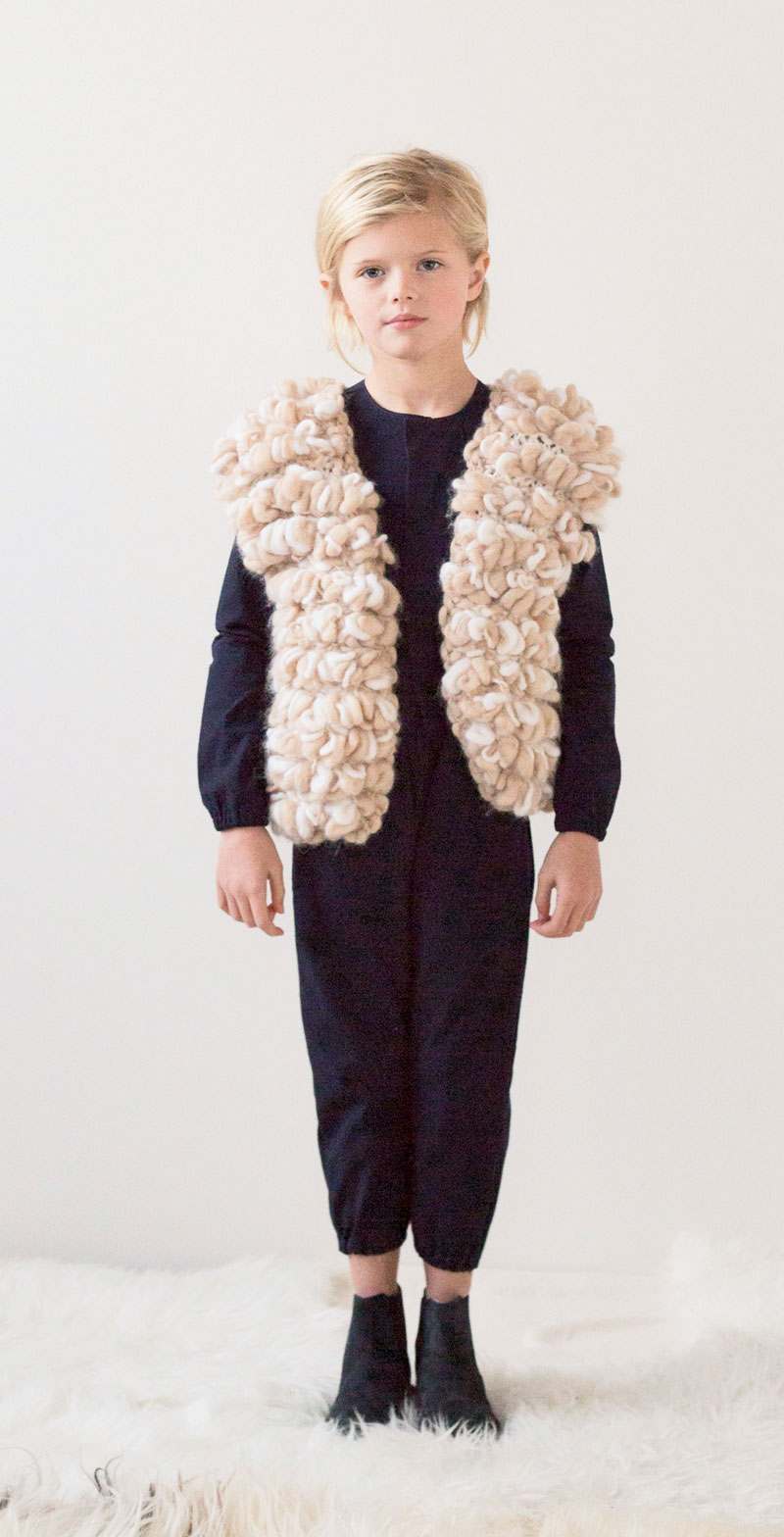 Bright Idea
Former celebrity stylist Jillian Atun couldn't find sophisticated and consciously-made products for her daughter, so she made her own: a soft-soled moccasin for both boys and girls. Dubbed Neon Rae, the shoes are made in California and come in an array of fabrics and patterns—from perforated leather to raw denim—perfect for newborns and toddlers. The brand, which debuted at Playtime New York last year, also offers beanies sporting phrases like "Bossy" and bucket hats in a range of prints. Wholesale prices are $8 to $36 and Atun strives to use up-cycled fabrics, producing as little waste as possible. Visit www.neonrae.com.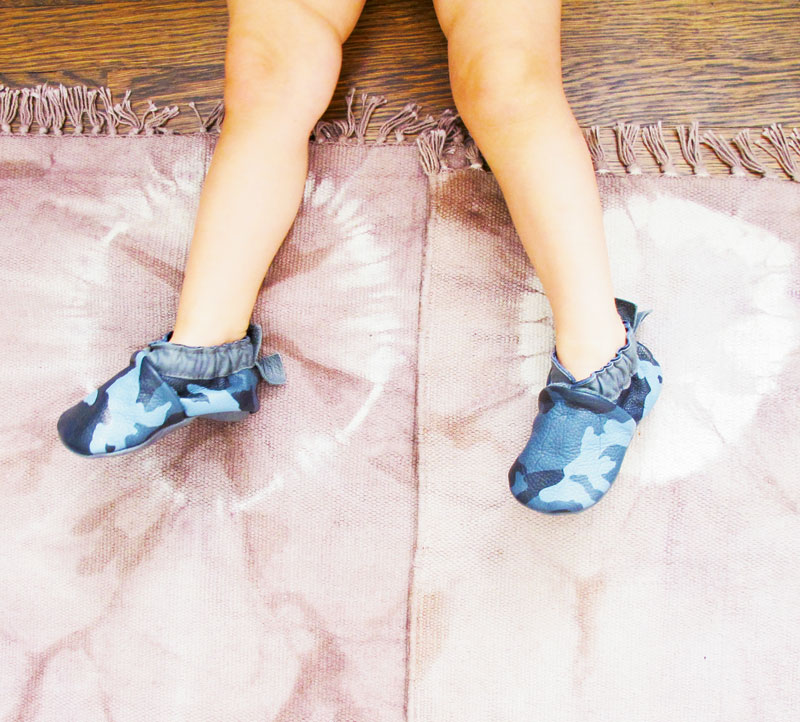 Planting a Seed
Oaks of Acorn, signifying mother of child, is a New York City and Hong Kong-based brand started by students-turned-mothers, turned-entrepreneurs. For Fall '15, founders and designers Winnie Li and Dilys Poon were inspired by a beach in winter. Think wave-like designs, blue color-blocking and abstract landscape prints. Details include ruffles, bows, buttons and animal ears on hats. Colors range from muted, as if bleached by the sun, to inky. The line (for girls only, 2 to 10 years) debuted at Playtime New York last summer and encompasses sweaters, sweatshirts, dresses, shorts, skirts, pants, tops, jackets, backpacks and hats. Wholesale prices range from $18 to $60, and an infant collection will debut in Spring '16. Visit www.oaksofacorn.com.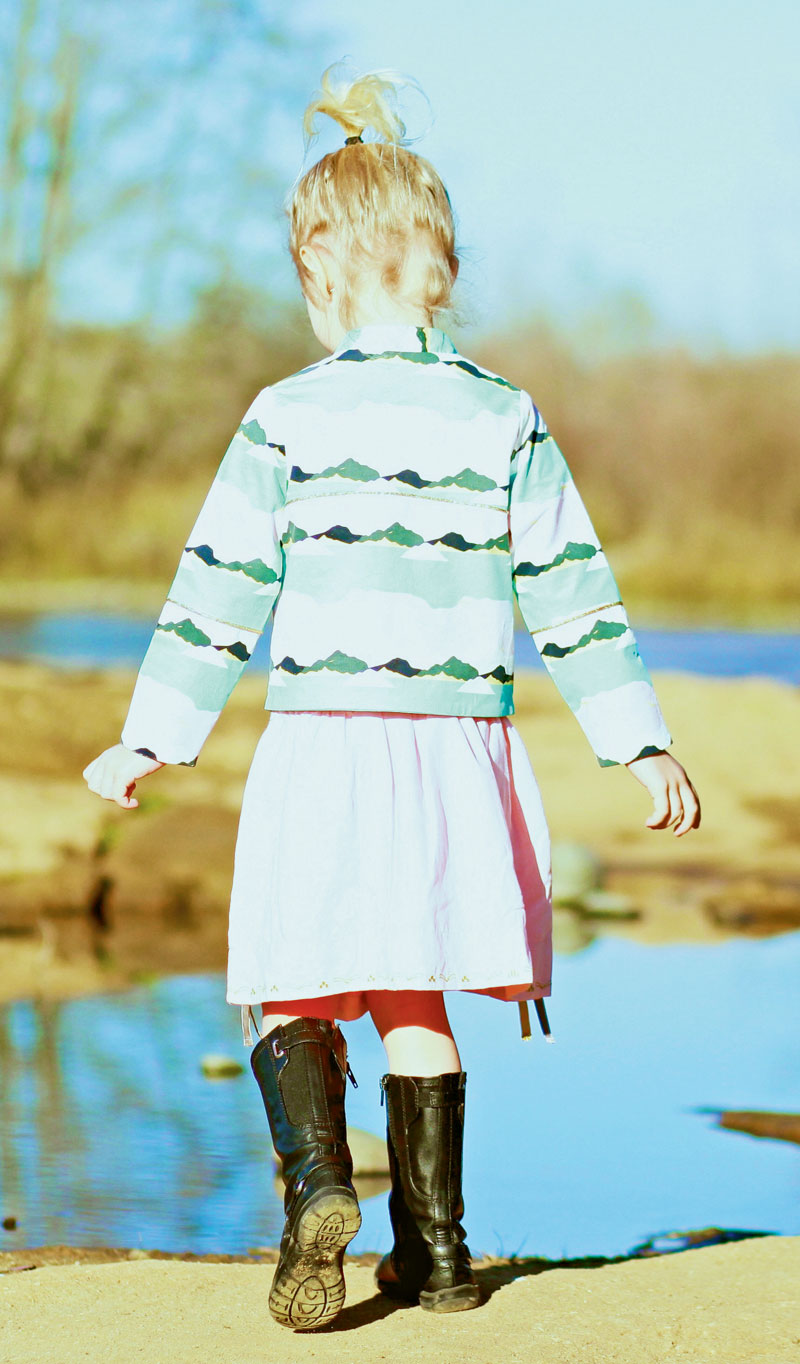 Problem Solver
Otium Brands, founded by Nancy Ciara, was inspired by an age-old dilemma: missing socks. When Ciara became a mom, she quickly realized the challenges of keeping little feet covered. So in February she introduced the brand's first product, Cozee Toes, legwarmers with attached socks. The concept quickly expanded to Cozee Pants, denim with attached footies; Cozee Hoods, hoods that attach to baby carriers, and silicone teething pads. All of the pieces, for boys and girls from 0 to 3 years, are available in bright colors and playful patterns—think dinosaurs, stars, owls and leopard-print—and wholesale for $7.50 to $17.50. Visit www.otiumbrands.com.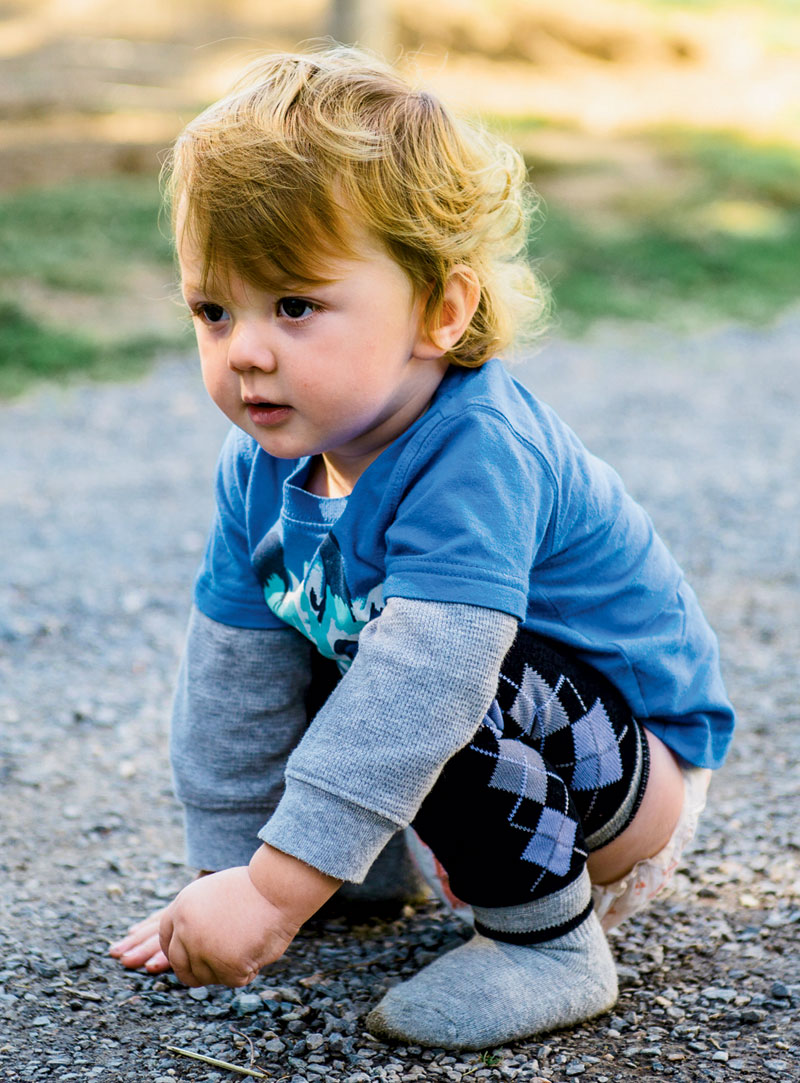 Good Taste
Salt Lake City may not be the first place you envision when it comes to whimsical, comfortable children's clothing, but it will be if Salt City Emporium has anything to say about it. With an array of unique prints—lollipops, bikes and lions, oh my!—splashed across a range of on-trend silhouettes, from high-waisted rompers to tutus, the American-made brand offers everything from hoodies, tees, tanks and leggings to blankets and pillows for boys and girls ages 0 to 7. Pillow kits available in bunny, lion or owl designs come with fabric markers for parent-approved customization. Wholesale prices range from $9 to $37. Visit www.saltcityemporium.com.
For Those Who Wander
Self-described "global nomad" and former New York City architect Shweyta Mudgal debuted Eight Thousand Miles at Playtime New York in February 2015. The brand's name is a clever nod to the earth's diameter and the distance between two cities: New York City (where Mudgal calls home) and Mumbai (where the line is handmade). Thanks to its whimsical prints paired with bold colors, the fabric is the focus of the line, which includes rompers, tops, bloomers and dresses for girls and shirts for boys, ages newborn up to 8 years. Wholesale prices range from $15 to $60. Visit www.eightthousandmiles.com.