Fall's latest labels balance form and function.
Made in the Shade
When Leila Lee asked her optometrist the best way to prevent damage to her kids' vision, the answer was simple: Protect their eyes from the sun. But finding sunglasses that combined UV-protection and kid-friendly style (at a reasonable price) proved challenging. Enter Winkniks. Lee debuted the brand with fellow mom and co-founder Jessica Yeh at the March edition of ENK Children's Club, offering a range of stylish spectacles that feature 100-percent UVA- and UVB-protection, scratch-resistant polarized lenses and hypoallergenic frames. Plus, the lenses come in an array of bold colors like electric blue, fuchsia pink and cool silver. Available for boys and girls ages 5 to 11, the glasses wholesale for $20 a pair. Check out winkniks.com for the full collection.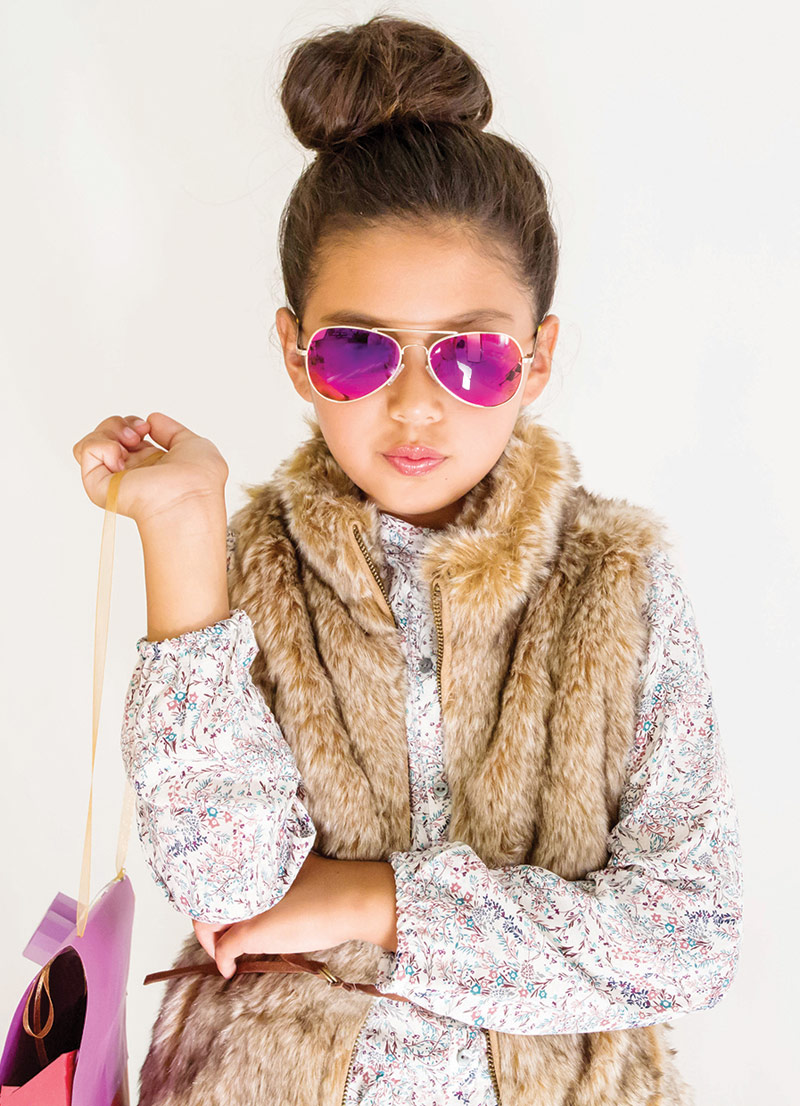 Block Party
Founders of boho-sporty brand Akshu & Ing, Akshata Rao and Ingrid Liang met as roommates in New York City. Rao worked as a marketing consultant and Liang was pursuing a career in fashion merchandising, but all of that changed when the two couldn't find thoughtful baby gifts for their friends and families. Featuring embroidery and block prints designed by New York City artists and then hand-carved and hand-printed in India, Akshu & Ing offers dresses, bloomers, tops, shorts, jumpsuits, bibs and swaddles for boys and girls, ages newborn to 5 years. Wholesale prices range from $9 to $24 for the collection, made from cotton and silk fabrics in a range of vibrant hues, from bright blue to deep yellow. Visit akshuanding.com for more.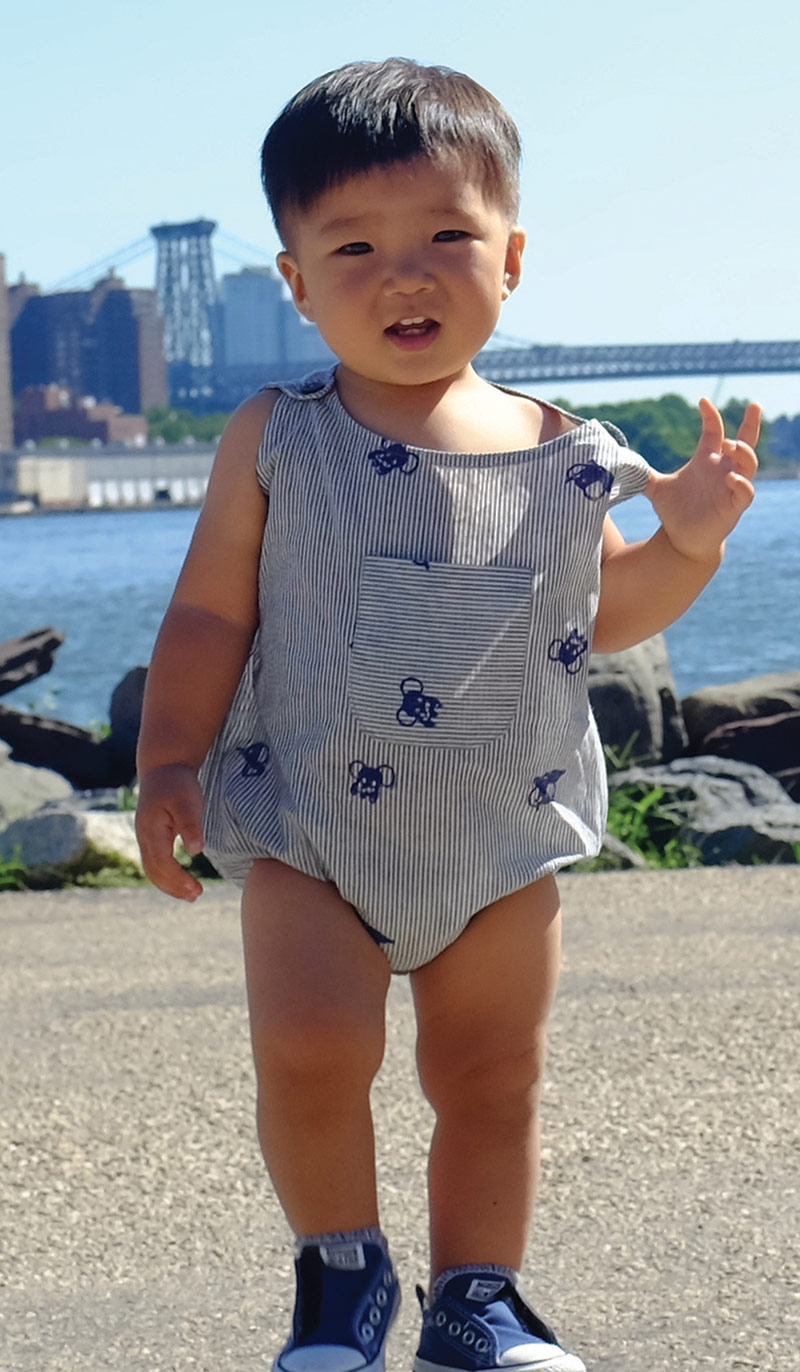 Double the Fun
Did you know that the U.S. alone boasts 90,000 twin births each year? As a mother of twins herself, Dawn Motolese decided to launch a line catering specifically to twins and the special bond they share. Spotted at ENK Children's Club in October, My Twins are Cuter offers sets of tees for newborns to kids ages 14 years. Coordinating individual tees are also available for twins' siblings, parents and grandparents. Graphic prints range from cupcakes to monsters to butterflies and, fittingly, each design features the number two. For 2016, Motolese is excited to introduce a new crab print and offer festive holiday designs for Halloween and Christmas. Available for girls and boys alike, the line wholesales for $10 to $13. Visit mytwinsarecuter.com to learn more.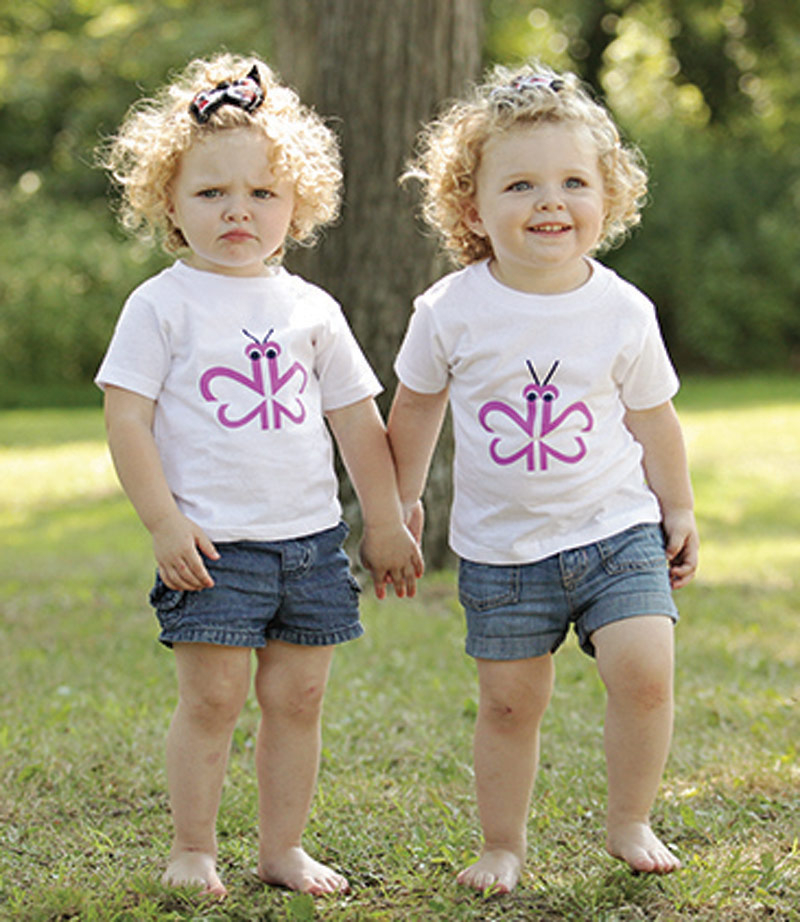 Little Luxuries
For a collection as sweet as it sounds, consider Toffee Moon. The British children's brand made its U.S. debut at October's ENK Children's Club, offering soft cotton jersey and knit playsuits, rompers, dresses, tops, trousers, shorts, cardigans, hats, blankets and scarves for boys and girls, ages newborn to 2 years. The fall lineup is still in the works, but the brand's Spring '16 collection is inspired by quintessential British summers, describes Company Founder Elaine Smyth. Dainty florals, stripes and soft pinks, lavenders and blues will abound for girls' while boys will look sharp in nautical stripes and star prints. Wholesale prices range from $8.50 for a hat to $25 for a cozy blanket. Check out toffeemoon.co.uk to learn more.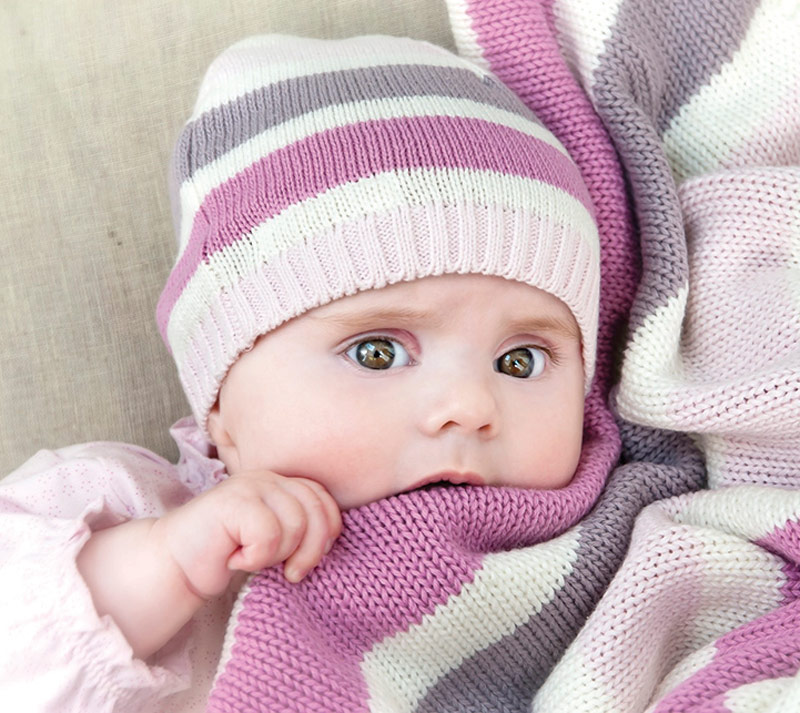 Fly Style
As a former interior designer in Paris, Sylvie Belanger, founder and designer of Petit Moineau (or "little sparrow" in French) can spot good style—and quality. So when she launched her line of baby one-pieces in September 2015, she turned to pima cotton and famed Liberty print fabrics. And she had a mentor in her mom: "I have a love of baby fashion after countless hours of watching my mother making us clothes," she says. The premise of Petit Moineau is to provide a one-piece for little ones every month, up to 18 months. Each piece features a patterned collar and a number declaring baby's age, so boys and girls can proudly display how old they are. The line wholesales for $25 to $70. Visit petitmoineau.com.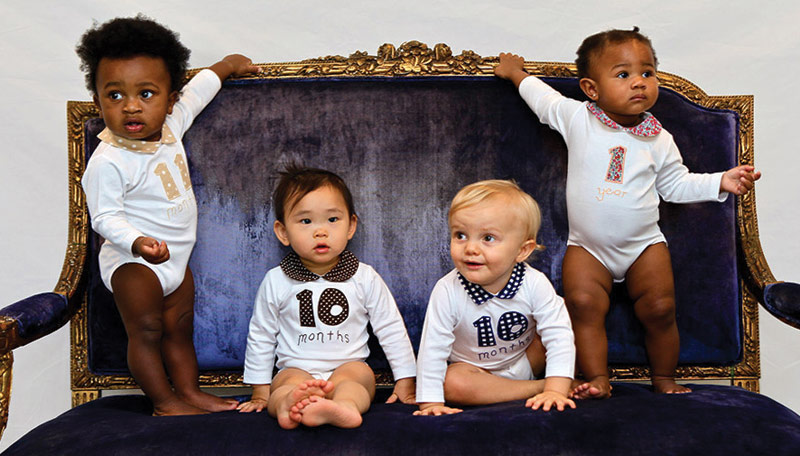 Safety First
Peta Stinson first began thinking about childrenswear during an especially difficult time, when her newborn son contracted meningitis. Because his lungs and skin were so fragile, Stinson was on the lookout for organic options with non-toxic dyes. After spotting a gap in the market, she founded Sapling in her native Australia four years ago. Made using 100-percent organic fabrics and dyes, the collection includes rompers, zippered suits and the brand's signature heart pants, featuring an oversized heart print on baby's bottom, for boys and girls from newborn to 5 years. The brand has also partnered with model Jaime King for a Japanese-inspired line with painterly wave and lotus prints. Now available stateside, wholesale prices for the collection range from $4.98 to $19.98. To learn more, visit saplingchild.com.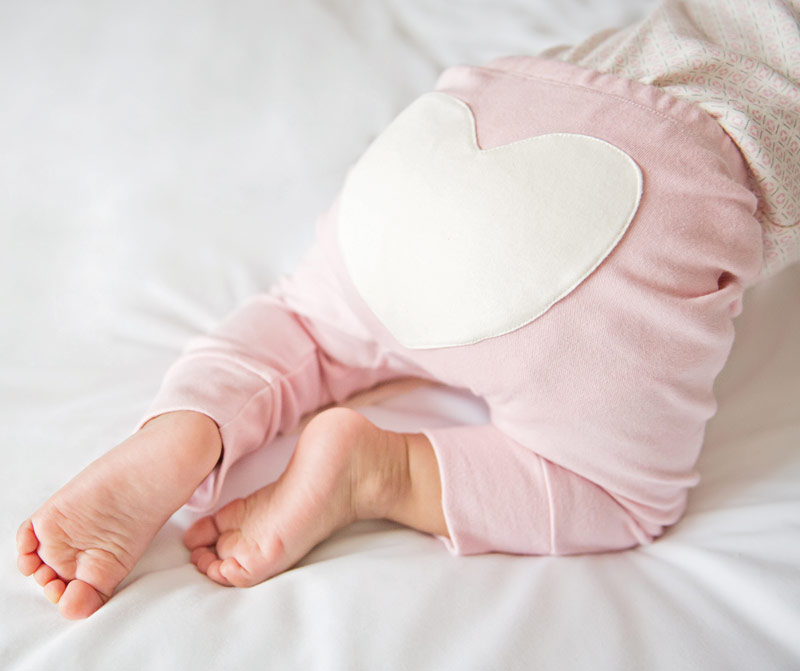 Pet Project
Heather Ponce founded Carley Barley this past May for two seemingly unrelated reasons: First, she wanted to supply eco-friendly baby clothing, but she also wanted to provide support for animal shelters. Her 100-percent organic cotton offerings include rompers, one-pieces, shirts, pants, hats and muslin swaddles in bright St. John island-inspired greens and blues, and $1 from every sale goes towards helping a pet find a permanent home. Fittingly, Ponce named her company after her late adopted dog, Carley. Available for boys and girls ages newborn to 1 year, the collection debuted at ENK Children's Club in October and wholesales for $7.50 to $17. See carleybarley.com to learn more.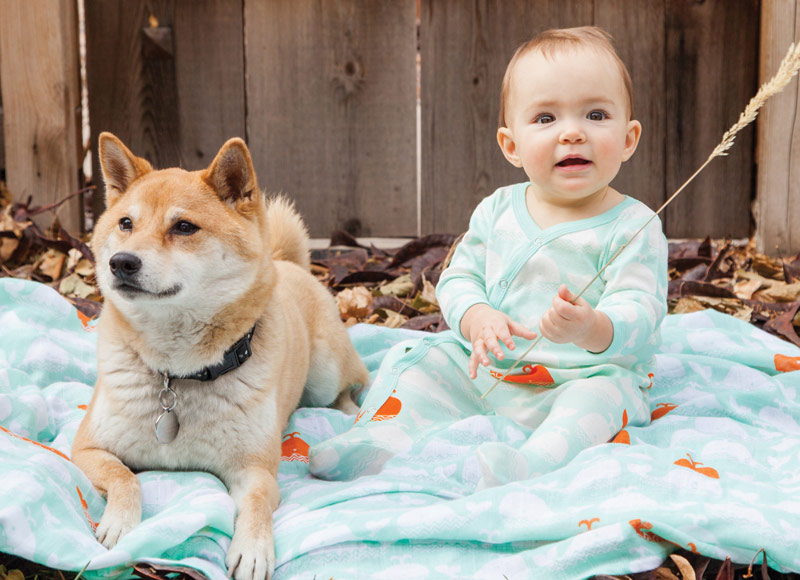 Soak Up the Sun
If your customers like to beat the winter blues with an exotic getaway, Bowie x James is at the ready, with stylish resortwear for girls ages 2 to 12. Rooted in California surf culture, the line offers mix-and-match bikinis, one-pieces and cover-ups. Many bikini bottoms are reversible and adjustable, for use beyond a single season, and all styles come in an array of vibrant colors such as purple, teal, pink and a bestselling leopard print. But it isn't all about fun in the sun for the company: The brand donates a portion of its proceeds from its pink Warrior bikini to the Kylie Rowand Foundation, which raises funds for childhood cancer treatments. The complete collection wholesales for $24 to $49. Visit bowiejames.com for more.