Ciao Bella offers a luxurious alternative to basics.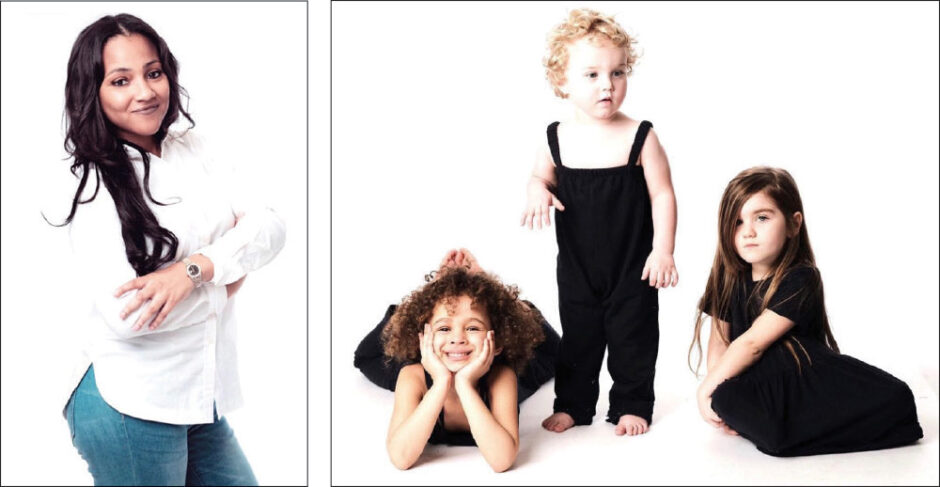 Since its debut last year, New York-based Ciao Bella has been turning heads with its lavish line of sustainable basics. Kicked off in Atlanta on Super Bowl Sunday, founder Darionne LaQuel collaborated with Baby Bella Boutique and Babe Rose Champagne to treat the buzzing local community to an elegant launch event at Phipps Plaza Mall.
"It was an exhilarating experience to introduce our brand in a city where energy was at its peak," she says, citing a tremendously positive response from patrons, which even included a few NFL players' wives and their kids in tow. "We couldn't have asked for a better beginning!"
Designed and manufactured in Manhattan's Fashion District, Ciao Bella has grown exponentially over the past year. Retailers across the U.S. have commended the brand for its meticulously tailored silhouettes, including a variety of pullovers, jumpsuits, joggers and play dresses in a subdued palette for newborns up to size 5.
"Ciao Bella is made to help mothers put together a well-heeled child's wardrobe of special pieces that can be easily dressed up or down," LaQuel says, noting Italian architecture to be the inspiration behind the structural Fall '20 collection. "Italian culture is the emblem of style, elegance and quality—everything I strive for when I design."    
What's more, each garment is crafted from thermal-regulating, hypoallergenic and anti-bacterial materials to satisfy even the most sensitive skin. "We use a specialized cotton blend that yields long-lasting softness, enhanced breathability, color retention and biodegradability," LaQuel says. "Every detail counts in our mission to become a staple sustainable brand in the children's market."   
Ciao Bella is ramping up marketing efforts this year to expand its wholesale reach. "We have received a ton of inquiries that motivated us to open up wider retail availability in 2020," LaQuel says. "Our mission is to get attention from the right retailers and finally secure a future in this wonderful market."   
For more information, visit theciaobellacollection.com.