Jump Around
Each Kids the Frog piece travels from Italy to Hong Kong to New York in order to bow a line as globally-inclined as its clientele. Tailored for urban children whose parents appreciate sophisticated style that's grounded in practicality, the contemporary collection, available in sizes 2 to 8, is made to be mixed and matched. Wholesale prices range from $12 to $39. Check out www.kidsthefrog.com.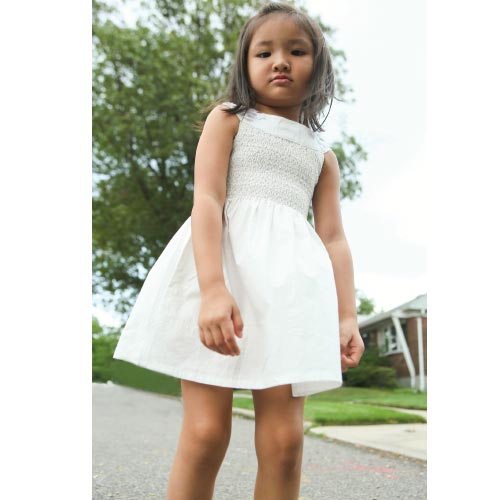 Whirlwind
Philippines-made Dizzy Dress spins a new tale for spring with its line of reversible twirly dresses for girls sizes 3 to 10. Built for play but pretty enough to party in, the secret to the swirl is in two seamless, full circle skirts made from a blend of cotton and spandex. Wholesale prices range from $33 to $44. Go to www.dizzydressshop.com.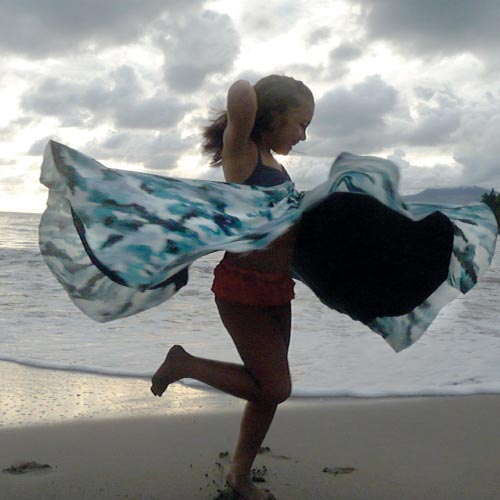 Book Club
Fans of "I'm So Hollywood," the first title in the Summer Saltz series by Connie Sewell, can now get their hands on the heroine's oversized white sunglasses as part of The Hollywood Premiere Package. Wholesaling for $13.95, the giftable set also includes a hardback copy of the book, two sheets of stickers, three temporary tattoos and a pencil, all packaged in a hot pink organza bag. Check out www.summersaltz.com.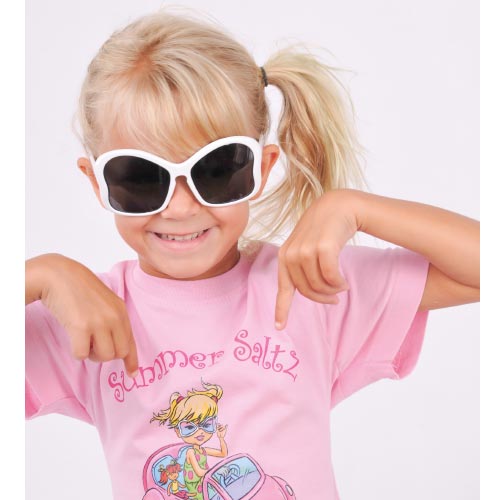 Float On
Designed and made in New York City from fabrics sourced in Japan, Baby Cloud is a line of unisex clothing and accessories for infants sizes 0 to 12 months. Simple silhouettes like one-pieces and cotton cardigans wholesale from $9 to $45, and come in an array of grays and creams with a smattering of stripes. Go to www.babycloudny.com.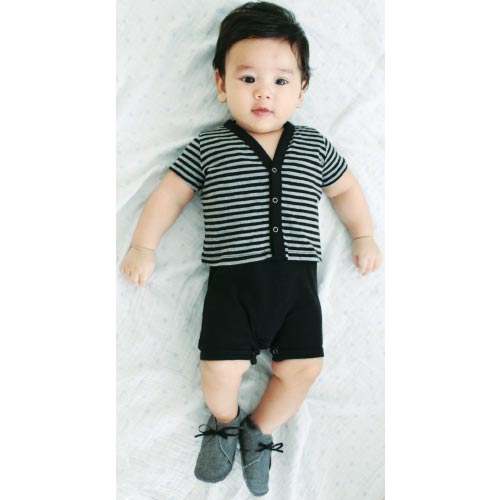 Baby Steps
Hand-seamed socks padded with anti-skid silicone from JynJyn help prepare little feet for their first steps. Designed in Europe, the 3-D hosiery currently comes in three groupings (animals, floral and cars) and is manufactured to the highest product standards in Chinese factories certified by OEKO-TEX Standard 100. Available in sizes 0 to 24 months, socks are gift boxed in sets of three and wholesale for $9 and $10. Go to www.jynjyn.com.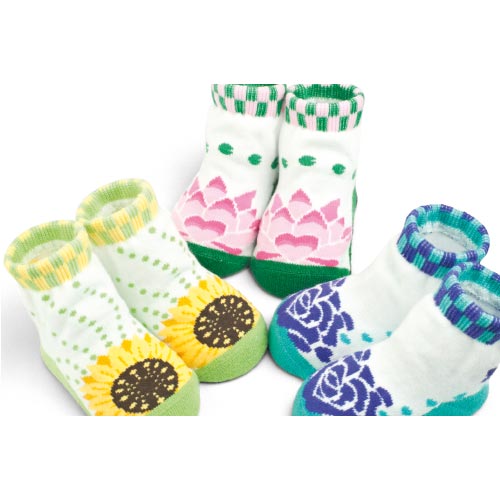 Tweenage Dream
From the designers of Little Society comes SooperGirl, trend-driven clothing for girls ages 7 to 14. Sourced and produced in Los Angeles, the SoCal line is all about girl power. The tween-inspired designs wholesale for $13 to $35 and span over-dyed jersey and terry cotton to pastel stripes and lace panels. Check out www.thesoopergirl.com.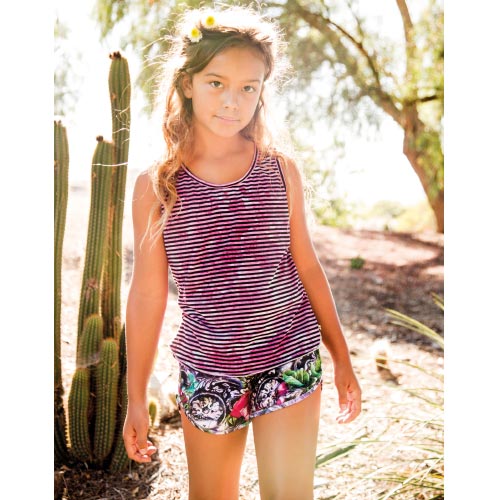 Sublime Style
California-designed and Swiss-owned, Velveteen offers classically styled fashion for boys and girls sizes 6 months to 8 years that's as whimsical and comfortable as it is beautiful. Embroidery and embellishments, such as silk and cotton fabrics that are block printed by hand, provide a playful edge to the brand's timeless silhouettes, which wholesale for $16 to $100. Visit www.velveteenclothing.com.