From cool shades and 3-D footwear designs to ruffled swimwear and relaxed denim, we're proud to announce the 2012 Earnie Award winners. The top brands, voted on by their peers, celebrated at the ENK Children's Club as our fashion models worked the runway wearing their looks. By Angela Velasquez, Maria Bouselli and Lyndsay McGregor Photography […]
Winner's Circle
BEST OUTERWEAR COLLECTION: MACK & CO.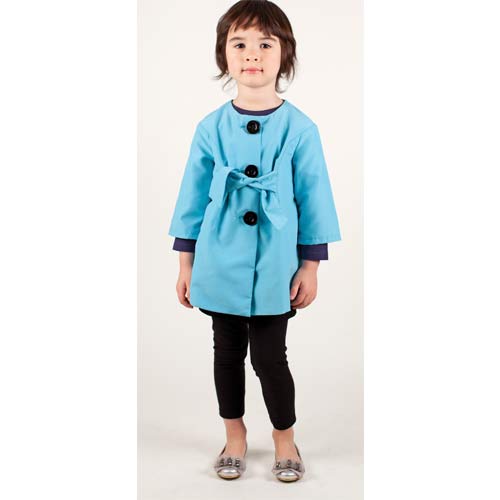 Winner's Circle
BEST DENIM: LEVI'S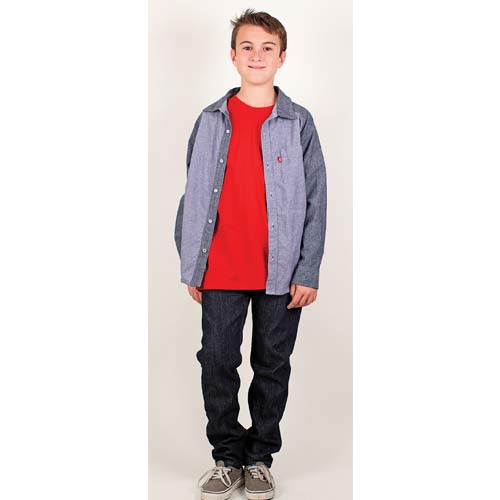 Winner's Circle
BEST GIFTS: MUD PIE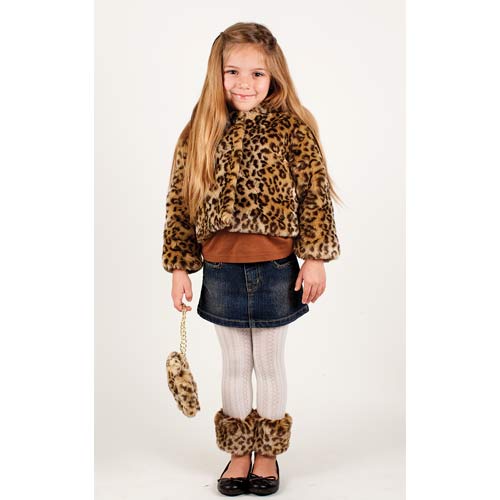 Winner's Circle
BEST SHOWROOM: NANCY MARKERT/AMY HOFFMAN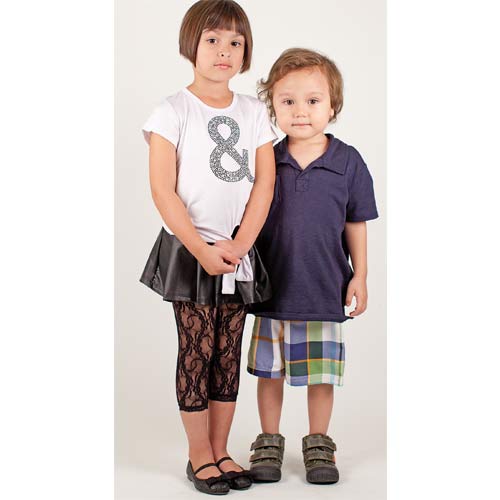 Winner's Circle
BEST GIRLS' COLLECTION: TEA COLLECTION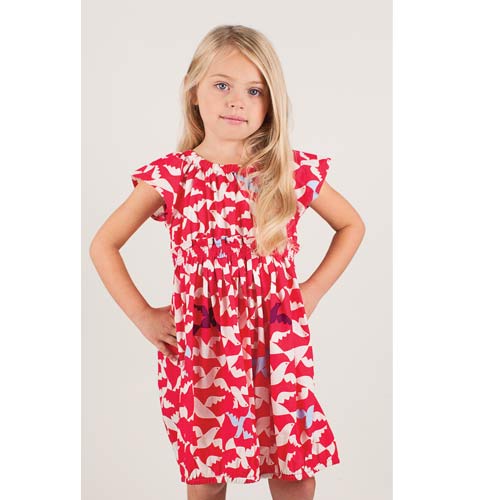 Winner's Circle
"IT" ITEM OF THE YEAR: LITTLE G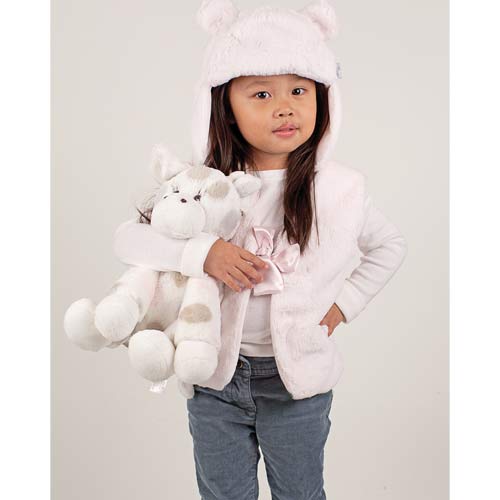 Winner's Circle
BEST HOSIERY: BABYLEGS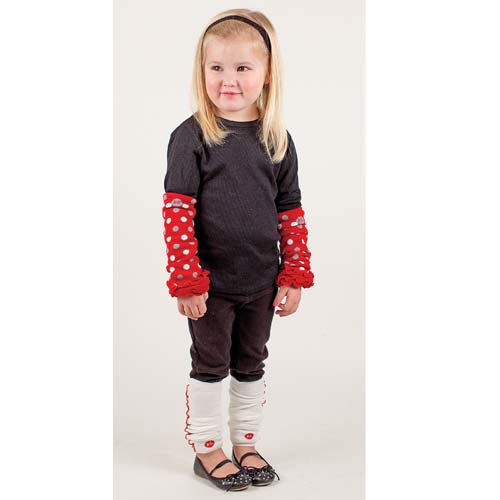 Winner's Circle
BEST EUROPEAN BRAND: PETIT BATEAU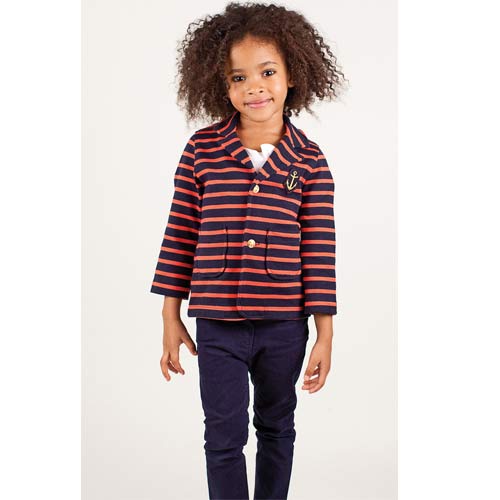 Winner's Circle
BEST COMPANY FOR GOOD: PEDIPED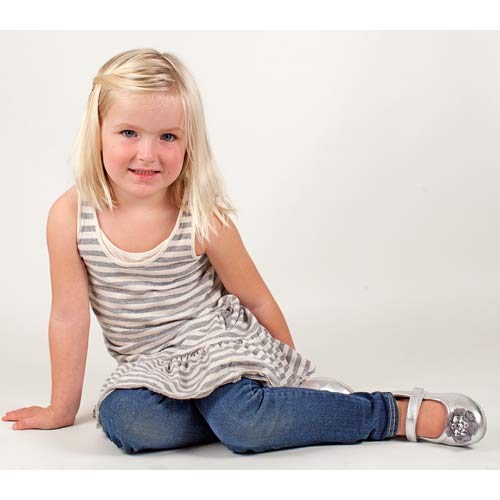 Winner's Circle
BEST BOYS' COLLECTION: CHARLIE ROCKET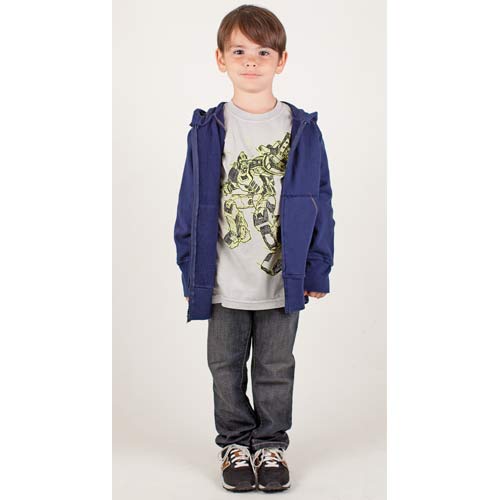 Winner's Circle
BEST LICENSED APPAREL: HELLO KITTY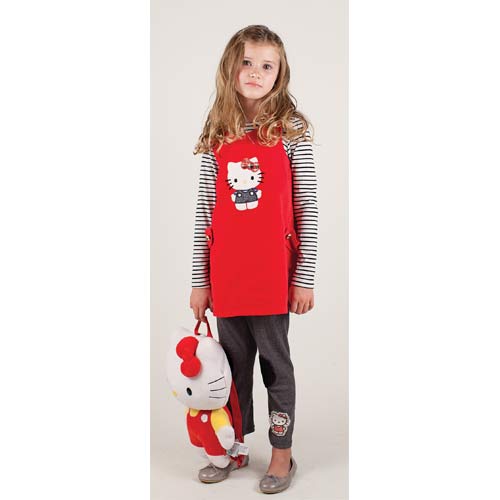 Winner's Circle
BEST INFANTS' COLLECTION: KISSY KISSY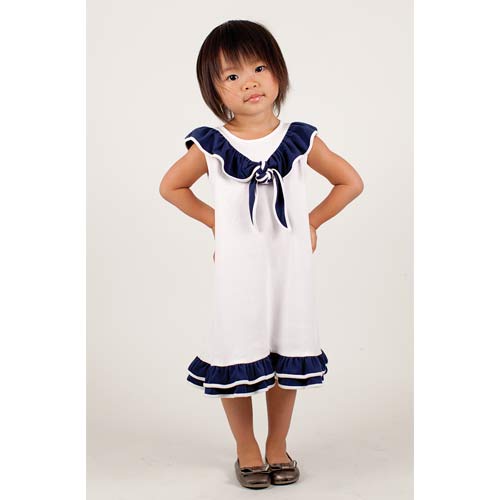 Winner's Circle
BEST ACCESSORY: HIGH INTENCITY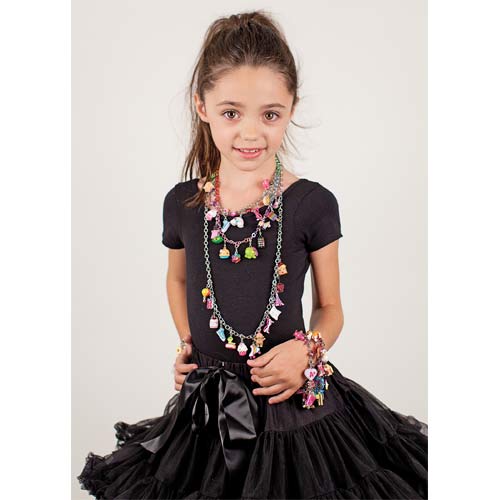 Winner's Circle
BEST FOOTWEAR: ROBEEZ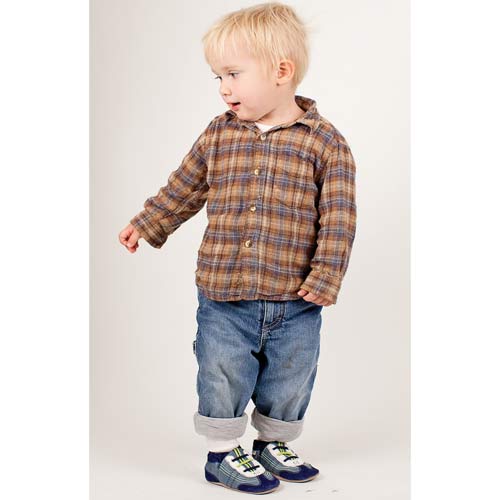 Winner's Circle
BEST TWEEN COLLECTION: FLOWERS BY ZOE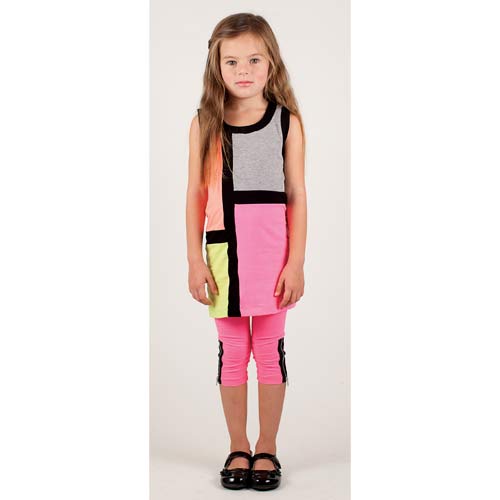 Winner's Circle
BEST NEW COMPANY: BABIATORS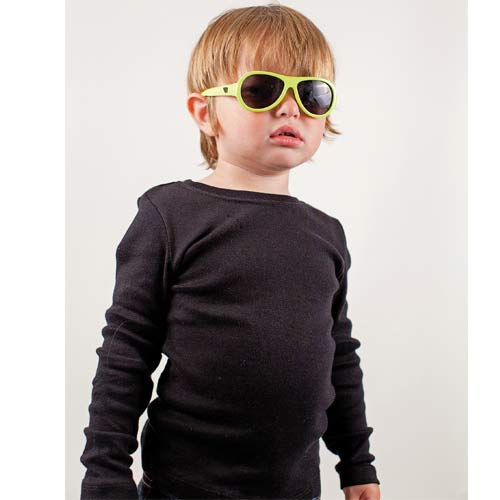 Winner's Circle
STRIDE RITE CHILDREN'S GROUP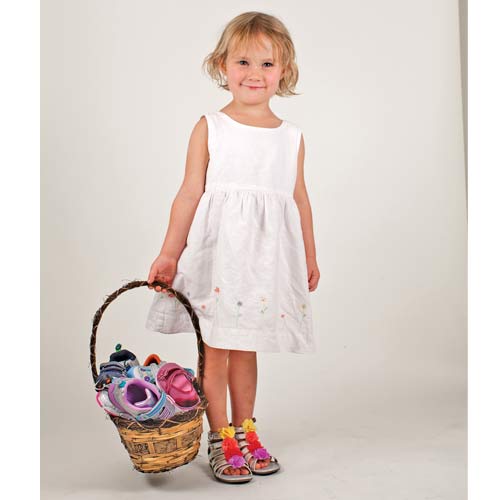 Winner's Circle
BEST DRESSWEAR AND BEST SWIMWEAR: ISOBELLA & CHLOE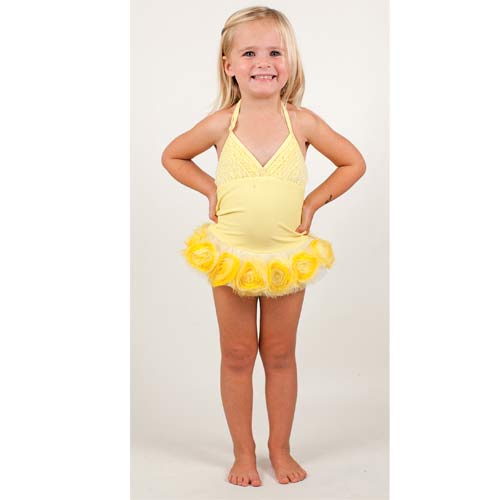 Winner's Circle
BEST DRESSWEAR AND BEST SWIMWEAR: ISOBELLA & CHLOE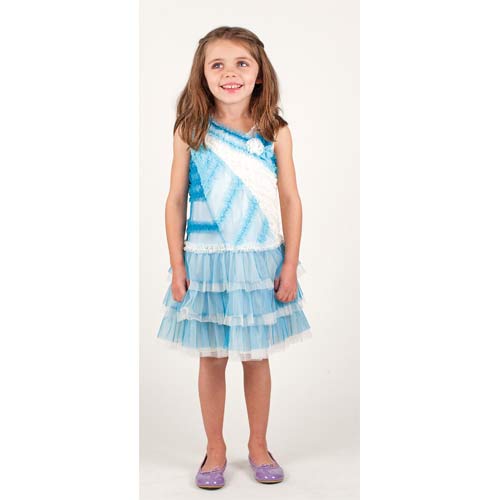 From cool shades and 3-D footwear designs to ruffled swimwear and relaxed denim, we're proud to announce the 2012 Earnie Award winners. The top brands, voted on by their peers, celebrated at the ENK Children's Club as our fashion models worked the runway wearing their looks.
By Angela Velasquez, Maria Bouselli and Lyndsay McGregor
Photography by McCandliss and Campbell
Company of the Year: Stride Rite Children's Group
For the past 92 years, moms have protected kids' feet with Stride Rite, thanks to the brand's well-fitting, quality shoes. No surprise then that the footwear favorite received this year's nod for Company of the Year. As Sharon John, president of Stride Rite Children's Group, puts it, "It proves and supports that changes made to drive the business across a number of facets successfully rejuvenated the Stride Rite brand and Stride Rite Children's Group business." Its portfolio of brands, available in more than 30 countries worldwide, has expanded beyond its own bread-and-butter line to include leather slip-on shoes and booties by Robeez; licensing deals with Disney Princess, Marvel, Sesame Street and Star Wars; and takedowns of Saucony, Sperry Top-Sider and Jessica Simpson. Jenn Kretchmar, senior vice president of product development, attributes the company's success to its design team: "[It's] solely focused on designing footwear that parents trust and kids love to wear."
What sets you apart from other brands in this category?
The Stride Rite brand has a special place in the hearts of kids and moms across a number of generations; that heritage and the resulting equity are hard to replicate. That, along with our consistent delivery of quality products that fit properly and the fashion looks and licensed partnerships that both moms and kids love, create a combination of competitive advantages that we work hard to maintain.
What can we expect from Stride Rite Children's Group next year?
Although we had some success this year, we have to be mindful and continue to be a leader in innovation and insight. There will be elements of this year that we will learn from and re-execute with excellence. We are also dedicated to both mixing up and optimizing our process and products.
Was there one decision that contributed to your brand's success?
One of the challenges for a multifaceted business model like [ours] is the understanding of varying dynamics and recognizing that there usually isn't a "silver bullet" solution to a challenge. Our goal was to re-look at almost every area of our model without losing the core essence of our brand promise. We embraced what was working and optimized process and product in areas where we found opportunity for improvement.
Best New Company: Babiators
Inspired by military aviators and the lack of kids' sunglass options, Molly Fienning founded Babiators with her Marine husband, Ted Fienning, and her two best friends, Carolyn and Matthew Guard. Today, the durable, stylish glasses are distributed in more than 500 stores, including department stores Harrods and Bloomingdale's, and in 21 different countries. Fienning says Babiators is on an "upward trajectory," and they plan on expanding the brand in the near future.
What do you think makes your brand stand out?
We're the only children's brand that we know of that guarantees against both loss and breakage. People can go on our website and say, "Little Tommy lost his sunglasses," and we'll send him another pair for free.
Is there an opportunity that helped launch your brand?
We were on the Ellen Show, on her Mother's Day special, and every mother in the audience got a pair. Nick Cannon was on and showed a picture of his son wearing them, and Ellen was saying how fashionable they are and how they're safe. It was very cool, and very surreal.
Best Tween Collection: Flowers by Zoe
The enchanting finery that makes tweenage girls' dreams come true are the same imaginative flourishes that distinguish Flowers by Zoe as a go-to brand for girls, parents and retailers. "We hear from our retailers that little girls ask for the brand specifically. They identify with it, especially as more girls get into fashion and pay closer attention to trends and colors," says sales manager and designer Kim Spellman. "They have fun with it."
Taking cues from the discerning junior and women's markets, Spellman along with owner Krisana Silverstein and sales and design partner Sarina Cotton welcome a bevy of fashion trends with open arms each season. "It's the diversity of the brand that makes it interesting. We're not just one note," Spellman says of the line. For 2012, that meant shocks of color, sequins galore, dreamy chiffon and more printed woven bottoms, and dabbling in sportswear, dressy party frocks and knitwear – a category that the designer reports did exceptionally well this year.
What does winning this award mean to the company?
It is always nice to be recognized by peers who have seen you grow, develop and evolve. We're flattered.
What are the best-selling styles of 2012?
People reacted to our bright neon group in our cruise collection and to a new chiffon fabrication, as well as some chiffon tops inspired by the junior market that look great with dressy skirts.
Best Footwear: Robeez
Sandra Wilson founded Robeez in 1994. The soft-sole shoes quickly became a favorite of moms and children alike. Today, the company, which was acquired by Stride Rite Children's Group, is still going strong. Stride Rite recently announced its multi-year contract with McCubbin, LLC, to license Robeez across the U.S. Kate Cox, director of product development at Stride Rite, and Susan Wojewoda, director of licensed brands at McCubbin, believe this partnership will allow the beloved footwear brand to grow with new and old customers.
What makes Robeez stand out in the footwear category?
Robeez product development continues to innovate and bring freshness to the brand. In 2012 we added additional 3D characters to inspire gift-givers and make moms smile. We also want to make sure we're offering items that are baby focused and novel. In addition to durability, we focus on fit and make shoes that are easy to get on and stay on as part of our promise to mom.
What was the most popular style of 2012?
Our baby boy athletic, the Braedon in blue/lime. Moms love the faux sneaker look and the wearable colorway that works with their little guy's wardrobe.
What can we expect to see from Robeez next year?
The first Robeez collection under the [Stride Rite/McCubbin] agreement will be Spring '13. The new collection pushes the look of Robeez with fresh, new silhouettes and unique details designed to give the brand a seasonally relevant aesthetic. However, the forthcoming line remains true to Robeez design hallmarks of "spirit and whimsy," and is continuing to deliver quality materials with the easy on/off construction it's known for.
Best Accessory: High IntenCity
For the second year in a row, NJ-based High IntenCity charmed buyers with the CHARM IT! line of detachable charm jewelry. Marketing Manager Jackie Blauvelt says the line aims to tell a story with each charm. "Moving parts, dimension, sparkle and little surprises give all our charms personality. For us, design is key, love is in the details, quality is a priority and safety is our commitment," she explains.
A creative design team keeps a pulse on tweens' ever changing interests and items of affection, such as touch phones, glitter sneakers and rainbow roller skates, and finds inventive ways to translate them into charms. That sharp eye for newness has allowed the evergreen brand to evolve from classic themed charms into a full scope of collectables and gift items. "Partners are always thrilled with the phenomenal repeat business the line generates," Blauvelt notes. "When retailers get the product for the first time, they are always in awe of the incredible amount of retail value contained in under 12 feet of counter space."
What does winning this award mean to the company?
We are so honored to win this category two years in a row. It is so meaningful to us because it confirms that both retailers and their customers love our incredible CHARM IT! brand as much as we do. As a 13-year-old brand, we take great pride in the title and the support from our retailers.
What can we expect to see in 2013?
We are excited to launch another CHARM IT! Design-A-Charm contest that will run nationwide. We are looking forward to continuing to connect with our end consumers on social media through creative marketing efforts. We will, as always, continue to take charms to yet another level.
Best Infants' Collection: Kissy Kissy
Kissy Kissy by Tatiana and Company may be a brand of firsts (it was the first-ever American company to introduce a 100 percent Peruvian pima cotton line to the U.S. kids market) but it's no stranger to the Earnies, taking home its fourth nod this year. For founder and owner Roxana Castilo, it confirms her brand's age-appropriate aesthetic is keeping her clients happy, and the brand successful. "Without our buyers we wouldn't be who we are. They always come first. We're always attentive to their needs and try to work with them as closely as we possibly can," she says. The broad collection serves up everything a baby could need: classic looks in the Kissy Kissy line, bolder statements from Qt-Qt, Christening apparel in Besos and embroidered and smocked garments from Kissy Kissy Premier.
What was your most popular item this year?
Our Animal Kingdom playsuit; jungle prints have been extremely popular in both spring and fall seasons, especially with the addition of complementary stripes and dots.
What specifically resonated with buyers?
Our addition of machine-embroidered collections and new styles in whimsical colorful prints, while keeping in mind the economic situation, offering only those styles that were within a comfortable price level for all.
What was one highlight from this past year?
My personal highlight is always the donations we make, to orphanages and different charities, of our samples and leftover clothing and fabric. It's extremely rewarding.
Best Company for Good: Pediped
Since Pediped's beginnings, owner and founder Angela Edgeworth has always found it important to give back. Founded in 2010, Pediped's non-profit organization, the Pediped Foundation, gives to charities that make an immediate difference in children's lives, such as Make-A-Wish, Operation Shower and Nevada's Children's Cancer Center. The Pediped Foundation has donated more than $1.5 million to aid children around the world through such promotions as Purchases with Purpose, in which 50 percent of revenue is donated.
What do you think makes Pediped Foundation a stand out in this category?
We look at every request that comes across our desk very carefully, and there are not a ton of people that we turn away, especially if they need product for a fundraiser or for women who are lower-income and need some assistance.
How do you choose the organizations that you partner with?
It's important for us whenever we give to impact the people immediately. We really want to make sure whatever we give, for instance shoes, end up on the kids' feet right away.
What do you think resonated with buyers this year?
We just launched our athletic line that is doing really well, and we also launched our boot collection. We're always busy at work to give our customers what they need. It's been a tough year for some of our retailers due to the economy and we're hoping it gets better. We're about giving them value for their money and something that the parents are going to want to buy. We continue to grow our collection and stay true to our values – comfort, quality and style.
Best Licensed Apparel: Hello Kitty
Since her "birth" in 1974, Sanrio's Hello Kitty has delighted consumers from toddlers to adults, continuing on this path today with more than $5 billion in annual retail sales worldwide. "This past year was incredible," says Janet Hsu, president and COO of Sanrio, Inc. "There were so many great collections and each was so different, from the younger girl and tween lines to the junior adult line." With apparel ranging from leggings and fashion tops to dresses, Hsu believes the possibilities are endless for this "evergreen property."
Where do you find inspiration for the Hello Kitty brand?
Everywhere. Because our fan base is quite wide it's not about one particular type of inspiration – it comes from anything you can think of. We really focus on relevancy; we evolve constantly.
What do you think specifically resonated with buyers this past year?
I think the recognition that since Hello Kitty is a lifestyle line, it isn't really about one item, collection or statement. She is able to go into all different parts of pop culture. People embrace her diversity and we're able to do such a wide range of executions or looks.
Any major business changes this year?
In terms of our girl and tween customer, we've taken a much more aspirational and creative direction in apparel.
Best Boys' Collection: Charlie Rocket
Designed and made in Los Angeles, CA, Charlie Rocket has been outfitting boys in its SoCal-inspired designs since 1995, and owner Anna Lindstorm is happy to report that business is booming. "All the hard work that we put in to always look fresh and new each season is still getting the same attention," she says, adding that graphic hoodies and pigment dyed shorts were hot products this year, and thanks to the increasing demand for protective swimwear, rash guards and board shorts are also selling well. "We've seen that business increase rapidly in the last four years," she reveals.
What sets you apart from other brands in this category?
One of the main reasons, apart from the fact that we're made in California, is that Charlie Rocket is consistent and never fails its customers. We've never really swayed from what we believe in.
What was one highlight from the past year?
Business has increased. Buyers are really responding to the needs of their customers.
Where do you find inspiration for your collections each season?
We have a lot of fun, and living in California and always being out on the street definitely helps us a lot. We've noticed people are experimenting a little bit more, like mixing plaids with stripes.
Best European Brand: Petit Bateau
Famous for its baby clothes and signature Marinière stripes, Petit Bateau's simple approach to style makes this boutique brand a one-stop-shop for French staples with a SoCal flair. And this year the almost-120-year-old cult favorite joined the Jamari Int'l Ltd family of European childrenswear brands. "One of the major differences between Petit Bateau and others is its international brand recognition," says Jared Levine, vice president of the NY-based showroom, noting that the line is stocked in all major luxury department stores and boutiques worldwide. Offering a complete baby collection, including layettes, clothing, blankets, booties and accessories, the fine quality of its cotton makes it an obvious choice for newborns, and children and preppy teens can't get enough of its super-soft (and eco-friendly) tees.
What specifically resonates with buyers?
The price for value ratio is one of the strengths of the brand. Customers are getting top-quality items with a famous brand name for a reasonable price. Our goal is not to be the least expensive brand, or the most; we just want to give good value to the final customer.
What can we expect from you next year?
For 2013, now that Jamari will be handling the complete distribution of the brand, one of our main focuses will be to further develop the re-orderable items. We have a large selection of year-round products that are always available for re-order. To develop this segment of the business, we are working closely with the company in France to improve the logistic process to be able to deliver quickly and completely.
What was one highlight from this past year?
While we have always been very strong in sizes newborn to 36 months, we have seen wonderful growth in our 2 to 12 segment. This category, for us, is becoming more fashionable and as the final customers are growing up, the parents still want to dress their kids in Petit Bateau as they appreciate the style, design and quality.
Best Hosiery: BabyLegs
For BabyLegs, a division of Baby United, a segment of United Legwear Co., nothing is out of arm's (or leg's) reach. In 2012 the company continued to explore the many functions of arm and leg warmers with Baby No Bug, a line of bright, critter-themed warmers that repel insects with all natural Insect Shield treatment. The new line rounds out the company's "summer survival kit" comprised of classic warmers for chilly air conditioners and UPF 50+ protected mesh Baby Cool styles for days in the sun – and it is an example of "fashion meets function" to the max.
Brand loyalists – many with BabyLegs collections in the double digits – are expecting something more than just an ordinary leg warmer, notes Rita Polidori O'Brien, vice president of licensing and marketing at United Legwear. Having conquered newborn sizes (and as a result experienced its greatest success in market share) and worked to keep price points at a steady $12 for three years, Polidori O'Brien says, "We want to be more than just a pretty piece of legwear to dress up an outfit. Our retailers recognize the quality and utility of BabyLegs and that makes us feel like we're different from our competitors."
From a fashion point-of-view, a recently launched Signature collection designed with patterns unique to BabyLegs has kept the momentum going, too. As Polidori O'Brien explains it: "That's what business is about, offering something new and exciting season after season."
What are the best-selling styles of 2012?
For girls, anything with a triple ruffle cuff and specialty treatments like lettuce edging did exceptionally well. Our animal prints were on trend and did very well, too.
What kind of feedback do you hear from retailers?
We have retailers tell us that they have the greatest success when they can talk to new moms about the product because BabyLegs requires a dialogue. There are so many uses besides being an alternative to tights, and when retailers can take time to talk to customers, they tend to sell more.
What can we expect to see in 2013?
We already have a few new products in development that will be released in 2013 and Earnshaw's will be the first to hear about them.
"It" Item of the Year: Little G
Only in the children's market could an 11-inch cuddly giraffe with spots cause a stir but that's what makes this segment of consumers magical. This year Little G, the latest plush toy from Little Giraffe (and a bite size version of its larger friend Big G) captured the adoration of gift-givers and tots with its friendly face and super-soft material. "Our goal was to turn our iconic logo into a plush toy. It was many times requested over the years, and long awaited by our retailers," Trish Moreno, CEO of Little Giraffe explains.
A plush doll was a natural addition to Little Giraffe known for its signature softness, and it merchandises seamlessly with the company's luxe and chenille blankets and accessories. But as Moreno points out, Little G makes a sweet statement on its own, too. She says, "We chose the luxe dot because our logo is spotted, and because of its luxurious soft hand. What we didn't realize at the time was that it would really stand out in a sea of solid plush toys, and that decision added to the character and desirability of the toy."
The little doll is exceeding expectations. "We are very fortunate that Little Giraffe is so in demand. We focus everyday on living up to those expectations."
What does winning this award mean to the company?
Little G was such a labor of love and has made so many babies happy and provided so much comfort. This win will help the magic reach more babies and kids and spread the love further.
Why do you think Little G is a hit with retailers and consumers?
Rhonda from Riginals in Los Angeles was the first retailer that saw it in our office. She exclaimed, "Whoever did this is genius!" We all laughed, but we knew that was a good sign. It seems to be love at first sight for everyone. Babies just instantly bond with Little G and they find great comfort in the toy.
What can we expect to see in 2013?
More friends of Little G, lots of new blanket variations and an expanded apparel line that is already blowing out on pre-order.
Best Girls' Collection: Tea Collection
Tea Collection began its life as three pima cotton baby sweaters in 2002, and has since grown into a full collection of clothing for children ages newborn to 12 carried in more than 300 high-end boutiques, as well as at Nordstrom, Saks Fifth Avenue and Bloomingdale's. Each season the San Francisco, CA-based brand travels to a different international destination and designs a collection of classic and unique styles for boys and girls inspired by that region. This year, the brand celebrated its 10th anniversary with a capsule collection featuring some of its favorite globally inspired pieces from past seasons. Online Marketing Associate Michelle DuQuette chalks the brand's success up to a variety of factors, including its goodwill (all proceeds from the sale of the label's Little Citizens line goes to the Global Fund for Children, a non-profit dedicated to advancing the dignity of children and youth around the world) and attention to detail. "Whether it's a braided halter top, or a pop color button, Tea is all about the details and making sure we find little ways to make our colors pop," DuQuette notes.
What does winning this category mean to you?
The fact that it's an industry recognition is exciting. Our girls' clothes are something that we really pride ourselves on. It's a reflection of what our customers think.
What specifically resonated with buyers?
A classic wrap dress – that's one of our iconic silhouettes.
What can we expect from you next year?
Even more exciting patterns and prints. We went to South Africa where we found a lot of indigos and savannah prints, and we were really inspired by surfing in Cape Town.
Best Showroom: Nancy Markert/Amy Hoffman
Twin sisters Nancy Markert and Amy Hoffman have been representing some of the best brands in the business for more than 20 years. Some of their current brands include BabyLegs, TicTacToe and Sofi. Markert says they plan on adding more brands for the 7- to 14-year-old range in the next year.
Could you pinpoint a moment that defines your showroom's success?
When Bloch told me that we had the fastest growing territory in the world. I increased the business [more than] 1,000 percent over the year before, and Amy increased business by 865 percent.
How important is the brand and showroom relationship?
We always give our input and always tell the manufacturers the way it is, whether they like it or not. We're honest and upfront. And the ones that listen are usually the ones that do well. It's a partnership. In one of my companies we even pick out, design and color appliqués that go on the clothing. We're very enthusiastic and are both very hard workers. It's our passion.
What do you think specifically resonated with buyers in your showroom this year?
Our brands put a smile on your face. They're fun – they're what little kids want to wear. Our brands are focused on fun, comfort, price, quality and style.
Best Gifts: Mud Pie
Mud Pie, a leader in the gift industry since 1989, is honored with the award for Best Gifts. CEO and Founder Marcia Miller's reaction – "Wow!" From ceramics to apparel and blankets, Mud Pie is one of the top choices for gift givers everywhere specializing in special occasions and baby and women's accessories. Miller names "texting gloves" for both adults and children as the company's most popular item from this past year and notes that Mud Pie looks to further expand into toddler sizes 2T to 5T as well as in its offerings of gift sets.
What does winning the Best Gift category mean to you?
It all starts with the product at Mud Pie, so to be recognized by the retail community in this category is great affirmation of what we do. Our attention is on the details – we create gifts that we would want to give and receive.
What do you think sets you apart from other brands?
Teamwork drives our culture and we are all pulling together to get the right product to our customers at the right price. Our proprietary designs are created by Mud Pie's in-house design staff. We focus on innovative styling, unique finishes and affordable price points.
What do you think specifically resonated with buyers this year?
Our expansion in toddler sizes has been very well received. We're also filling a niche for better product at a [lower] price – like Bergdorf's on a budget.
Best Denim: Levi's
As always, with a legacy that spans cowboys to rock stars, Levi's had a deep and enviable archive to cull inspiration from in 2012, but as Jennifer Aramburu, Levi's EVP and brand manager for Haddad, which holds the license for the brand, explains, "We have the quintessential jean. We spend a tremendous amount of time trying to do it right each year and not get too distracted." That rock-steady approach to design and drive to make the brand's transition from menswear and womenswear into kids as seamless as possible is recognized by parents seeking durable, youthful but classic styles.
The company experienced a notable growth spurt in 2012, too. For the first time Haddad acquired the license for the size 8 to 20 category. It was the last children's category the manufacturer needed to round out their denim catalog. "And it is the one that drives the biggest part of the children's business," Aramburu notes. The company, in particular, homed in on cuts and washes that reflect what is going on in the junior and adult markets. "Styles are consistent throughout the size ranges, helping establish little brother/big brother and little sister/big sister looks," she describes.
A family mindset is nothing new to the company. As Aramburu explains, "The whole team, from sales to design really strive to bring Levi's to life and I think it shows in the end result."
What does winning this award mean to the company?
It means a ton. I think we're very proud of the progress we made and we're proud to be representing a brand like Levi's. It's very exciting. We take it seriously and we're passionate about the work.
What makes Levi's unlike other denim brands?
We really make sure that we never lose the heritage and backbone of the brand's authenticity. Denim can go many different directions but we try to stay grounded to our roots and that is what sets us apart.
What are the best-selling styles of 2012?
For boys, straight leg and slim styles. For girls, the must-have silhouette is still the skinny denim legging.
Best Outerwear Collection: Mack & Co.
When an offbeat character such as Pippi Longstocking is your design muse, her good-natured hijinks and love for adventure translates to one-of-a-kind, feminine coats for girls which co-founder and designer Gerri Mack notes, "must not get in the way of climbing trees." Mack, who took over the company with Penny Crivelli in 2005, names the line's softness, "twirlability" and quirky qualities like a Kennedy era-inspired batwing sleeved coat – in an unexpected vibrant shade of preppy Kelly green – reasons that help made Mack & Co. this year's Best Outerwear Collection.
"We want our coats to withstand car seats and [cereal]," she adds. A hardworking Oakland, CA-based team makes the impossible happen each season by playing with fabric and creating original patterns. The designer recalls one retailer who stopped by the booth at ENK Children's Club last March with Mack & Co.'s Coco Chanel-esque coat stored beneath her stroller. "It had been balled up and washed a ton of times but it still looked perfect," she describes. It's that unique combination of whimsy and function that Mack believes appeals to retailers. "The coats are bait for stores – fun and imaginative – but above all they're easy to care for. They are effortless."
What does winning this award mean to the company?
It's a terrific validation of hard work, tenacity and above all, the creativity that comes out of this category. We live for coats.
What are the best-selling styles of 2012?
Our newly introduced microfiber coat did great. It's soft and practical and has tons of ruffles built into it down the front and around the collar. That was a style that was born out of playing with shapes with the pattern maker and making it work.
What can we expect to see in 2013?
A vintage inspired line called Magpie, with heavier fabrications like wool and faux fur.
Best Dresswear and Best Swimwear: Isobella & Chloe
Known for its coordinating sister dresses and special occasion wear, Isobella & Chloe grabbed not one, but two Earnies for 2012, one of which lauds its newly launched swimwear line. "We didn't want to skimp on style for the sake of function and the collection we presented was versatile enough for summer baby loungers and girls' playful romps on the beach," says Emily Fong, owner of Isobella & Chloe, adding that the line offers "just the right dose of sweetness." From lace and girly ruffles and bows to bold appliqué details, Fong has developed a blend that's kept her brand at the top of the girls' dresswear market, and she hopes to see this success extend to swimwear. "Our buyers really go off their first impression and gut instinct of what will sell well in their stores," she says. "Our line does well with special orders and reorders and that's important because it reflects how well our buyers are doing with the merchandise that they initially ordered."
What does winning these categories mean to you?
We're so grateful that we've grown steadily during challenging times, but to have our customers rally around the Isobella & Chloe brand really makes this experience so much more personal and poignant. We've grown together, and it makes us all the more excited to embark on new developments so that our buyers can bring a fresh spin on classy merchandise into their stores.
What sets you apart from other brands in this category?
We started with special occasion and have consciously grown into knitwear, swimwear, hair accessories and outerwear. We are learning from our experiences and we don't plan on slowing down anytime soon because there's just so much more that we want to offer to our buyers.
What can we expect from you next year?
We're going to try to build our hair accessory and outerwear divisions. We dipped our toes into these markets in the past, but we're really going to forge ahead with designing a more eclectic array of styles.