Celebrating a retailer, a charity and an independent representative, the newest inductees to the Earnshaw's Hall of Fame. By Jennifer Cattaui Meet our three Hall of Fame honorees for 2012, recognized by Earnshaw's for their dedication and the impact they have made on the childrenswear industry. Barry Cohen, Lester's Although Lester Kronfeld passed away this […]
Here, Here!
Buzz Dannenfelser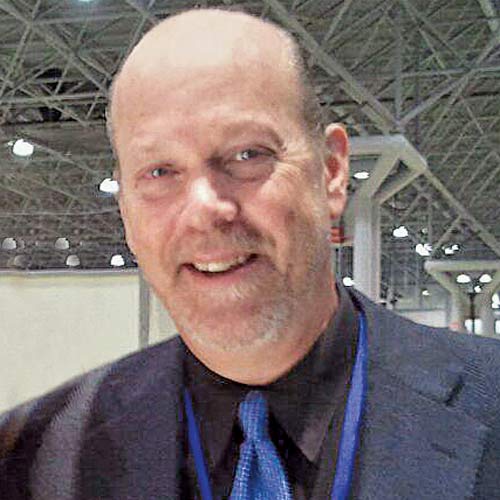 Here, Here!
K.I.D.S. Interim President David Coleman.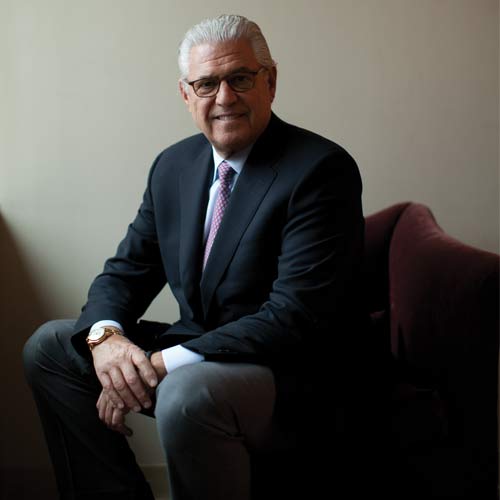 Here, Here!
Left: Barry Cohen with Sheri and Perry Schorr; Lester's founders Lillian and Lester Kronfeld.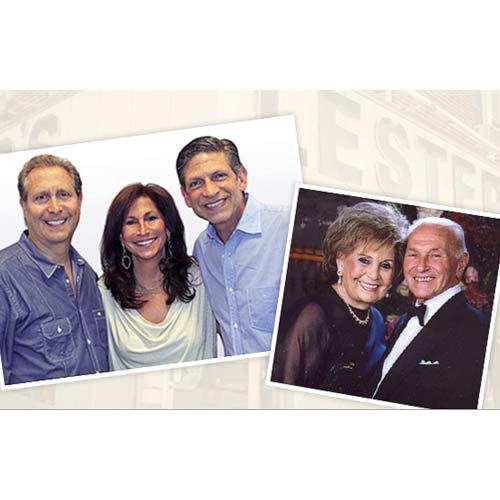 Celebrating a retailer, a charity and an independent representative, the newest inductees to the Earnshaw's Hall of Fame.
By Jennifer Cattaui
Meet our three Hall of Fame honorees for 2012, recognized by Earnshaw's for their dedication and the impact they have made on the childrenswear industry.
Barry Cohen, Lester's
Although Lester Kronfeld passed away this past August, his legacy lives on and is thriving in a host of tri-state area stores bearing his name, built with a simple retail philosophy: family values, a good work ethic and to always treat customers fairly.
Today, Lester's may be run by a new generation, but its core remains decidedly old school. Barry Cohen, nephew of founders Lillian and Lester Kronfeld, runs the family-owned independent stores with his cousins, the Kronfelds' children, Perry and Sheri Schorr. "Lester and Lillian taught us to be honest and to have the most current brands and up-to-the-minute fashions. They fostered a one-on-one relationship with their clients," Cohen recalls, noting that superior customer service – delivering a positive shopping experience – was always paramount to his uncle. Having built the stores to serve the local Brooklyn neighborhood, Lester and his team got to know generations of families – customers were sometimes the child, mother and grandmother.
The 56-year-old Cohen started working at Lester's part-time in high school unpacking merchandise and handling stock and eventually moved into sales. After he graduated from Baruch with a degree in business and retail management, Lester asked him to join the business and help grow and expand the stores.
"Over 65 years, we've gone through many rites of passage," Cohen explains, noting that the Coney Island store kept growing and expanding until it took over the entire block with seven stores. Now Lester's has six different locations, on the Jersey Shore and Long Island and in Westchester and Manhattan, as well as a new online site launched last February.
These days, the business that was "done by the gut" by Lester, is a high-tech wonderland. "We have data on everything. We have a system in place that tracks everything – by color, style, size, vendor, as well as what's been marked down." With that level of information coupled with a calendar driving sales and promotions circled around holiday, resort, camp, back to school and more, the buyers know what they're looking for and exactly what goods are hitting their mark with the Lester's customer.
"You have to be ahead of the curve with buying trends," Cohen says. "Our buyers are a team of 20 in clothing, shoes and accessories, for all ages. They are always searching for what's new in fashion – we want to be the first retailer to have them," he adds. The store reflects (on a grander scale) Lester and Lillian's love for branded fashion as it was first shown within the original 350-square-foot shop. Filled with labels like Laundry by Shelli Segal, Vintage Havana, So Nikki, J Brand and Quiksilver, the selection of goods is, by any account, vast. In addition, over the last decade, Lester's launched its own private-label brands, Rock Candy and Chloe Rose, to address hip tween and junior contemporary customers.
Quality hires and loyal long term employees have been key for Lester's, creating that stabilized base from which they have grown. "We have over 250 employees. We've had people work with us for 10, 20, even 40 years," he says. The strong base of staff enables Cohen to focus on the changes in the industry and create store strategy and open new doors. He says opening new stores and adding a new layer to the business is, for him, the most invigorating part of his role. "Finding the location, preparing for it, strategizing, constructing it, building the business model, planning and executing it – these are milestones," he says.
The successful independent store holds its own against the bigger department stores by focusing squarely on the one-on-one relationship and its mission to serve its customer. "Growth and profitability is hard in this economy," notes Cohen. "With all the promoting done by department stores, their volume and warehouse discounts and sell through arrangements, you have to be extremely smart. You have to work hard and move fast," he says.
David Coleman, interim president and treasurer, K.I.D.S.
With one in four children in America living under the poverty line, David Coleman, interim president of Kids in Distressed Situations (K.I.D.S.) has a huge task before him. Although new to the role, Coleman draws from nearly 20 years on the Board of Directors of K.I.D.S. and four decades of experience in the apparel industry.
Coleman was formerly the CEO of childrenswear apparel manufacturer Tickle Me!, which he ran for 23 years, as well as vice president of the Children's Apparel Manufacturer's Association. Prior to that he founded DMC Enterprises LLC, a company that offered outsourced back office services, and also led business development interests for Ogilvy Healthworld, a division of advertising giant Ogilvy and Mather.
His business acumen and history with the charity are definitive assets for the organization that has been serving underprivileged children for over a quarter of a century but nothing is more essential to the charity's success than the extraordinary drive and passion of his team of six, coupled with the continued support of the childrenswear industry.
K.I.D.S. has distributed nearly a billion dollars of brand new product to date. Coleman says that K.I.D.S. has grown dramatically since he first got involved. He attributes the charity's last decade of success to the professional staff as well as a recent widening of their net, moving from solely apparel to toys, juvenile products, hard goods, books and DVDs. The logistics required to move the volume of product through their network of thousands of local organizations and manufacturers is no small feat, and like for all manufacturers, the skyrocketing price of oil – and thereby shipping – is of great concern. "When you think of our small team getting product from a manufacturer to an organization in the inner city, an Indian reservation, a homeless shelter, foster care, it's incredible," he notes. But despite escalating costs, K.I.D.S. has maintained an overhead cost of less than 3 percent and remains a four-star rated company on Charity Navigator.
"We're always trying different things," he adds, noting that the economic climate and trends in just-in-time manufacturing from Asia and cutting to order have increased the challenge to get apparel donations.
When there is less out there to give, the game plan is to inspire more people to give, and Coleman notes that they've enabled broader giving by bolstering the online presence, making donating easier online and expanding their social media platforms. This past year they've also amassed a cadre of K.I.D.S. student ambassadors that are spreading the word about the organization, helping to reach a new generation of potential supporters. "People don't realize the extent of the good we're doing. We've reached nearly 70 million children since we incorporated in 1985."
"The most satisfaction I get from my work at K.I.D.S. is when we distribute the products," Coleman says. Recently, he says he's been thinking a lot about the relation of poverty to children's education, (this year he states K.I.D.S. has donated nearly $9 million in books). He notes that the line is easily drawn from new apparel, to an increased feeling of belonging at school and friendships, to stability and success.
Product donations are essential for the organization, but Coleman also points out the 10-to-one multiplier effect that takes hold with cash donations to the charity. When they get $1 donation, they are able to get $10 of product to children in need. "But, of course, it's one thing to see the numbers," Coleman attests. "It's another to see a child smile."
Buzz Dannenfelser, Buzz Dannenfelser Associates
Having spent 37 years in the childrenswear business, Buzz Dannenfelser has done an impressive job keeping under the radar. It's surprising, given he built the Jolene dress business from $700,000 to $29 million dollars in the '90s and rode the Pokémon wave into the new millennium, representing a licensed T-shirt line featuring the character from which he sold millions. Since then he has run a rep firm addressing inventory needs for every childrenswear channel, "from masses to classes."
He started his career in the mid '70s. Although his plan was to go to FIT, he missed enrollment and got a job at Saks Fifth Avenue at the behest of his now-father-in-law who urged him to do so before popping the question. He started out part time at the department store, supporting their bustling Christmas business in the boys' department then moved up to department manager and eventually buyer. His career was in motion, and FIT fell by the wayside. "I grew up in the company," says Dannenfelser of Saks, who saw the boys' clothing selection move from nearly entirely Izod Lacoste to a host of children's goods managed by eight different buyers. After several years at Saks, Dannenfelser was snapped up by his biggest supplier at the department store, Seibel and Stern, and headed up the Yves Saint Laurent licensed girls' dress business. By 1988 he made the decision to go on his own and become an independent rep in the children's industry.
Starting with medium priced dress line Jolene, better dress line Genuine Rose as well as children's apparel company Peaches N Cream, Dannenfelser grew the business until he had seven employees, three showrooms and a sales force of 10 people. "And then," Dannenfelser says, "there was Pokémon." A colleague gave him an opportunity to get in on representing goods under the master Pokémon license in 1998. Dannenfelser hopped on a plane to California to seal the deal (after being persuaded that it was a must-do by students at the school at which his wife worked). "All of my other businesses fell by the wayside," Dannenfelser recalls. "It was a great three-year ride."
Post-Pokémon he jumped back into representing an array of children's apparel lines, and now, with a variety of business experience under his belt, he decided to offer something more. "Doing what I do is a little different than what a normal rep does," he says. "I get involved with the company and the product and figure out how to get it distributed – globally." Selling across the United States, as well as Australia, the Caribbean, Scotland, England and Canada, Dannenfelser offers his brand the world of distribution options. Working with a smart phone full of contacts and with a host of professionals at trend forecasting firms, retail stores and media outlets, he creates the "buzz" that's needed to launch brands and companies into success. "With many other firms, a brand would have to contact a rep in each region, from Atlanta to Dallas to New York to Los Angeles. I have a network of independent sales reps that work with me, connected with every major department store around the world," says Dannenfelser, who ships nearly $17 million of product from his 33rd Street office. It's perhaps his relaxed assurance that has helped him find the success he has over four decades in the business. "You give me a product, I can tell you the value, where I can sell it and if it is going to sell. This is what I'm good at."