Go behind the scenes of the largest, curated, fashion-forward, and lifestyle trade shows that New York has to offer: Playtime and Kid's Hub.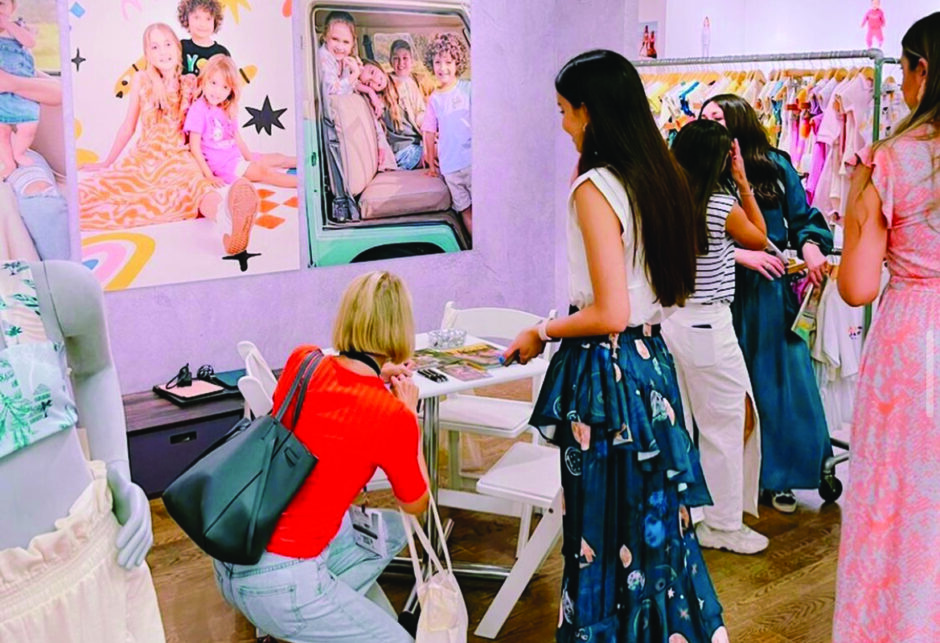 Trade shows have always experienced an ebb and flow. These shifts often coincide with major changes affected by company mergers and acquisitions as well as the natural evolution of businesses. With more than 14 years under its fashionable belt, Paris-based Playtime has proved its staying power in the U.S. and used this traction to launch a second synchronous show, Kid's Hub.
Headed up by CEO Sebastian de Hutten, the first Playtime show took place in Paris in 2007. Then, taking advantage of the opportunity of the void in the Big Apple, Playtime New York launched in 2010 at the centrally located Metropolitan Pavilion. "We liked the exclusivity of having it in one place, and that the building itself is beautiful while being neutral enough to allow brands to make their booths a mini-representation of their universe," explains Events Director Chantal Danguillaume.
Kid's Hub was born in 2019 in Las Vegas, and in August of 2021, the show joined Playtime New York. Playtime brands represent avant-garde looks while Kid's Hub labels are geared towards the North American market. It's truly the best of two worlds.
"By bringing together these two complementary sectors of the fashion industry, buyers are able to explore the entirety of the kids' fashion and lifestyle industry in one place, making their buying more efficient and offering more visibility to all the brands," says Danguillaume, who adds that by having both physical trade shows and an online marketplace, professionals can connect at any time, from anywhere in the world.
The first Playtime comprised only 50 brands and 12 years later, it has grown to 300, taking up three full floors at the past July/August event. New booth structures now enable visitors to immediately identify which sector of the market they were immersed in, according to Danguillaume. "Playtime and Kid's Hub New York have established themselves as the largest trade shows dedicated to the kid's market in the United States," she says.
Since the post-pandemic return to in-person trade shows, Playtime and Kid's Hub experienced a 35% to 50% increase in the number of visitors from one edition to the next, according to Danguillaume. "We have also noticed that the visitors really take their time to discover the entire offer, spending an average of two days exploring the show. The thanks we receive from brands and buyers is the most gratifying feedback that we could possibly receive," she expresses.
The show continues to experience a strong number of brands wanting to participate, "despite the shifts that have remodeled the kids' fashion and lifestyle market," Danguillaume says.  Speaking of remodeling, the show has rebranded itself, with a new identity created by Nash & Young, a French-based branding strategy agency, to reflect "unique, alternative and creative inspiration." Look for this refresh at the next Playtime and Kid's Hub New York, which takes place Feb. 12–14, 2023.