Insiders give us the scoop on childrenswear in the Canadian market, its differences with the U.S., and why many manufacturers have made the move down south. by Maria Bouselli Snowy mountains and maple leaves might make the postcards, but for those in childrenswear, the country's quality boutique collections featuring European styling and American pricing are […]
Coccoli
Coccoli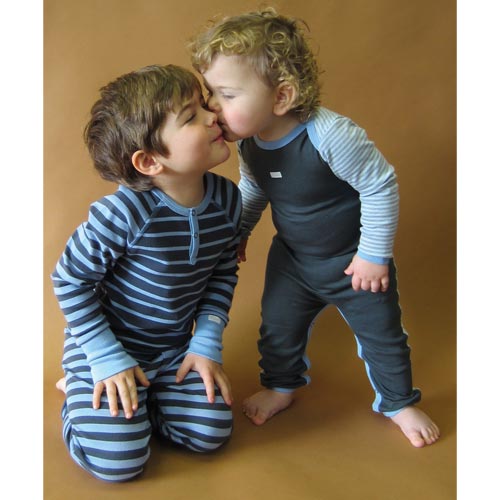 Deux par Deux
Deux par Deux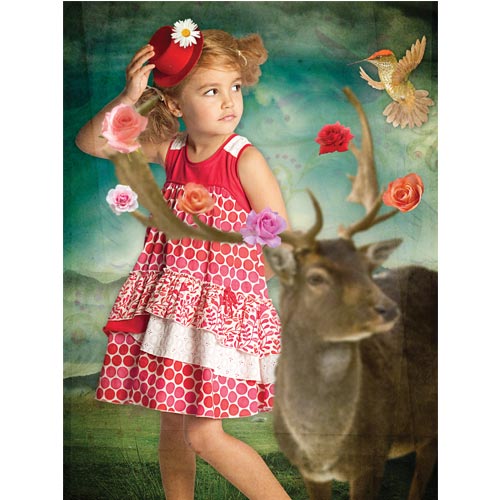 Limeapple
Limeapple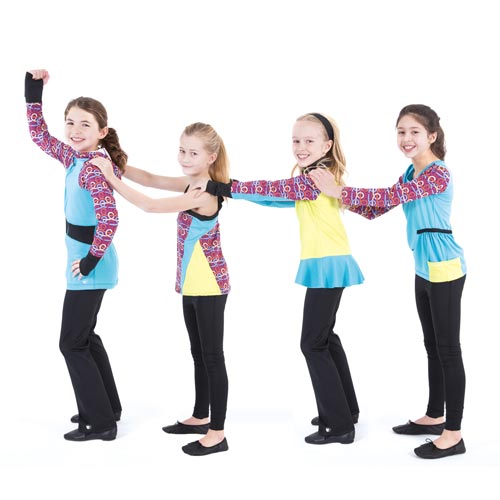 Petit Lem
Petit Lem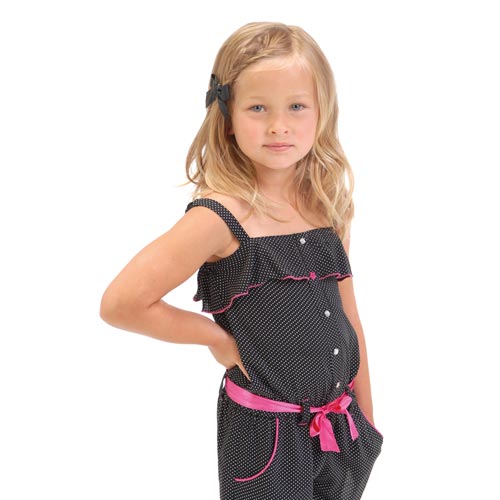 Piccolo Bambino
Piccolo Bambino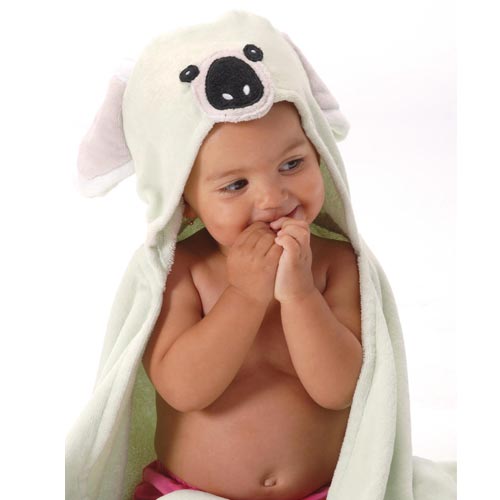 Stonz
Stonz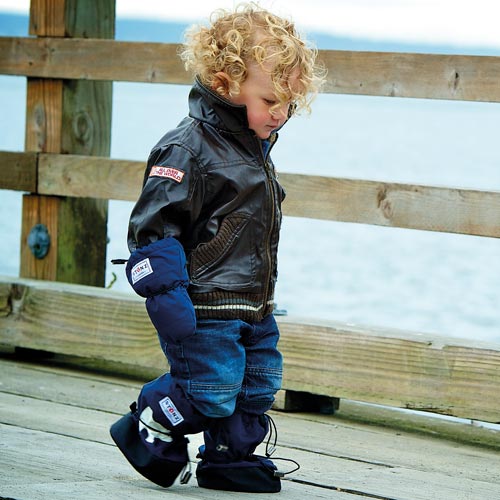 Insiders give us the scoop on childrenswear in the Canadian market, its differences with the U.S., and why many manufacturers have made the move down south.
by Maria Bouselli
Snowy mountains and maple leaves might make the postcards, but for those in childrenswear, the country's quality boutique collections featuring European styling and American pricing are the real take homes. Newer brands such as Stonz and Limeapple and favorites like Deux par Deux and Coccoli continue to make their marks on the U.S. kids' market while still keeping sales solid back home.
Understanding the Market
Creator and President of Limeapple Debbie Naren says the Canadian market seems to be looking up for 2013. "After years of doom-and-gloom projections, Canada's apparel industry is making a comeback," she notes. In 2010 alone, operating revenues in Canadian children's and infants' clothing stores reached approximately $801.8 million, according to the Annual Retail Trade Survey. And the children's market in Canada continues to grow. The Euromonitor International reported that in 2011, total retail sales of childrenswear reached $3.2 billion, which was a growth of 3 percent in terms of current value and 1 percent in volume.
Thinking about entering your U.S. brand into the Canadian market? Here are some tips from the locals.
Think French, madame.
As many of the big markets in Canada, such as Quebec and Montreal, are bilingual in French and English, Lisa Will of Stonz encourages U.S. brands to translate their website and other materials into the language.
Use Canadian resources.
Bram Azran, brand manager of Petit Lem, advises U.S. brands to use distributors and a sales force in Canada in order to be successful. "You have to have the key players to do that job for you," he says. "And you don't know the Canadian market as much as the Canadian sales reps [do]."
Consider the costs.
Two things to think about when entering the Canadian market are the exchange rate and transportation expenses. While the Canadian dollar and the American dollar have been close to equal of late, transport costs are still something to greatly consider. "The territories are vast and you will have to ship from one end to the other," says Michelle Villenueve, director of operations at Piccolo Bambino.
The market is smaller than the U.S.
With 10 times more people in the U.S. than Canada, American brands should manage their expectations. "If you set yourself up too much, you may be disappointed," Villenueve says. "The market is smaller, narrower, and there's a lot of competition as well."
Do your homework.
Francois Vachon, sales rep for Coccoli, notes that there are small cultural differences to look out for, such as customer buying habits, that U.S. brands should learn about before entering the market. "Go to the [Canadian] cities, visit and meet with agents before you show up and spend your money," he advises.
-M.B.
Francois Vachon, Montreal-based sales rep for Coccoli, says boutiques have been the traditional go-to for Canadian customers in regards to childrenswear, and that many brands are only found in smaller stores. "Every urban center has core boutiques that have been there forever, and very rural areas still have the shop that services [customers] on Main Street," he says. According to the Canadian Business Patterns Database, out of 722 established children's and infants' clothing stores in Canada in 2011, 51.5 percent have only one to four employees, 47.5 percent have five to 99 workers on staff, and those that employ 100 or more people only make up 0.9 percent of the total amount of childrenswear retailers. "The Canadians are very strong with the boutique segment because there are not as many major department stores to compete with," says Bram Azran, brand manager of Petit Lem. The Canadian Annual Retail Trade Survey noted that in 2010, $193 million of the operating revenue for children's and infants' stores was attributed to non-chain stores.
However, as of late the market composition is changing and the threat of the big-box, chain stores is looming over both boutiques and brands in Canada. Michelle Villenueve, director of operations at Piccolo Bambino, says stores such as Old Navy are increasingly popping up in both urban and rural areas throughout the country, forcing brands and retailers to address pricing, and she notes categories, such as outerwear, are suffering. "When you go into Old Navy, you can buy a winter coat for $10. [Retailers] are having a hard time and are having to slash their prices," she says. As childrenswear is historically a boutique-based industry in Canada, customers still expect personal service and cutting edge goods—two advantages for smaller brands and retailers. "You see the people like Joe Fresh and other bigger entities grow and [innovation] gets a bit lost," says Lisa Will, CEO and creator of Stonz.
Launching in the U.S.
Ripe for additional growth opportunities and mitigating the risk of a changing marketplace at home, Canadian brands look to their southern neighbor for expansion and growth. "You want to swim with the best, and when you're in that environment, it betters you," says Vachon of Coccoli's launch in both the U.S. and Canadian markets in 1995. Other brands first tested their native market before expanding internationally, like Petit Lem, which hit the U.S. in 2000, eight years after establishing itself as a Canadian staple. Azran says bringing business to the U.S. was a natural progression for the brand, but notes, "you have to walk before you run." Instead of launching in all markets at once, Azran says Petit Lem took a measured approach, choosing those that were best aligned with the brand, such as Los Angeles and New York, and identifying key trade shows like ENK Children's Club to network with various regional sales reps and storeowners. Claude Diwan, president of Deux par Deux, similarly hit the East and West Coasts, recalling, "We had a lot of success there because we were bringing something new to the U.S. at the time—a European flavor with an American price."
Canadian versus American
One reason Canadian brands are looking to make the move into the U.S. is the obvious difference in size—the U.S. population, about 315 million according to the U.S. Census Bureau, is almost 10 times that of Canada, which has approximately 34.5 million residents according to the Canadian government. But that's not where the differences end between the two markets—style preferences and shopping habits are also distinct. A big influence in the Canadian market is the country's European roots, especially in regards to fashion. "Here we have European flair, and we're experimental, and when [a trend's] in vogue, we go for it right away. Canadians tend to like that," Villenueve says, adding that Americans often are more conservative and a bit less "avant-garde" than their northern neighbors. "They tend to buy brands that are really well known in the U.S. They're not known as risk takers," she notes. Where they shop is also distinct: Canadians tend to frequent local boutiques, and are not known as online shoppers, whereas Americans spend most of their dollars at big-box, department or chain stores as well as online.
While Americans may be more hesitant to take as many fashion risks, they do tend to spend more. "Due to a higher level of taxation, Canadians on average will have less disposable income to spend on children's clothing," Vachon says. As a result, Azran notes that price points tend to be more of an issue in Canada—an aspect brands and retailers keep in mind. And for American boutiques, a mix of lower prices and European styling might be just the ticket to appease customer and increase revenue in such a competitive global marketplace.