As consumer behavior shifts, ensuring retail resilience in such a volatile time will require a whole new game plan. Fashion companies and retailers will have to tailor their strategies to fit their unique priorities, market exposure, and capabilities. We have compiled research, consulted experts, and studied trends to give you strategies
to stay adaptable and make the most of the bright spots in this proverbial storm.
Data Is Beautiful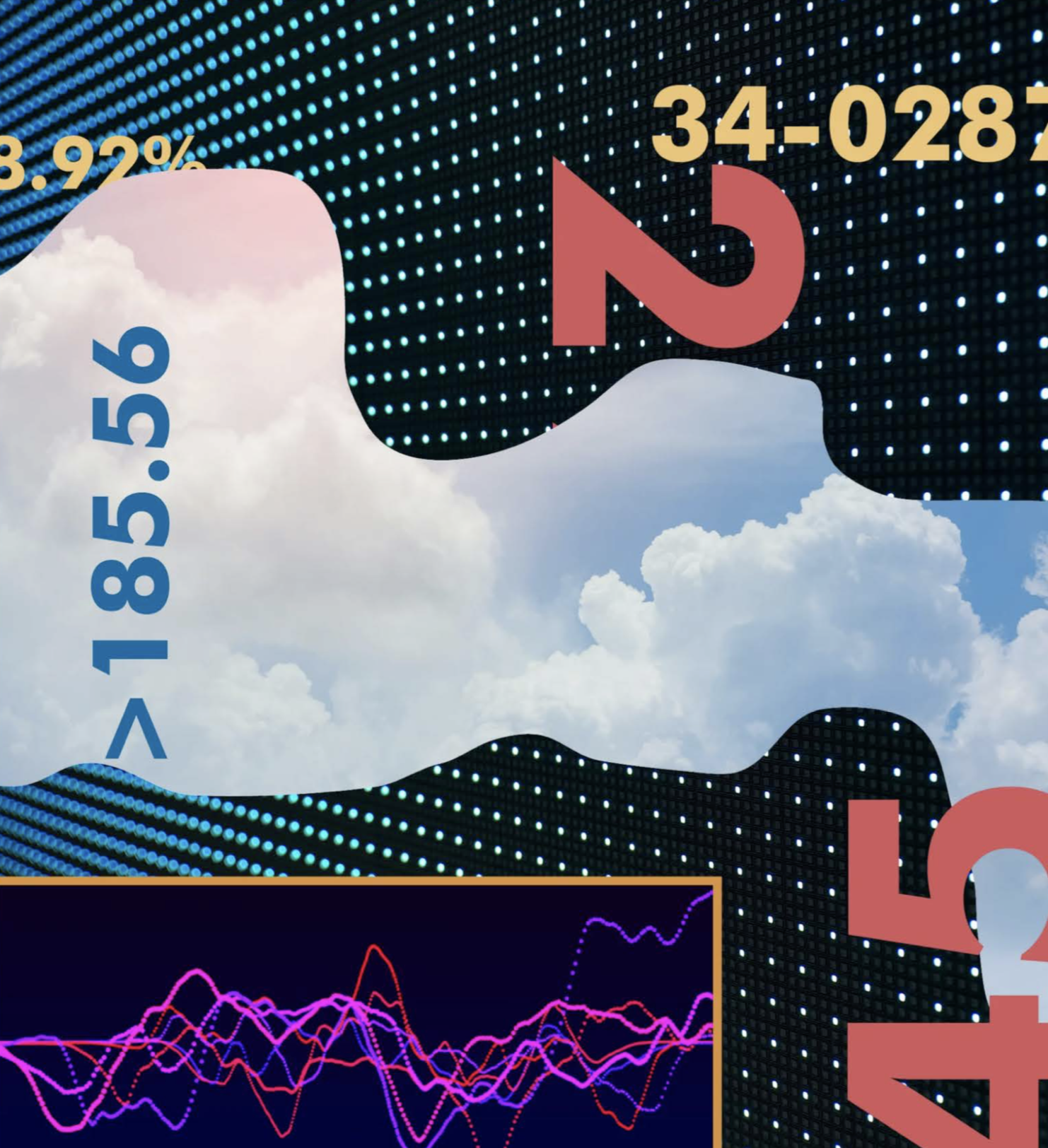 Acquiring the right data at the right time will help you turn consumer insights into retail success.
A DEEP UNDERSTANDING of your business's numbers—from revenues to your inventory levels and expenses—is essential so you can effectively gauge the health and performance of your business. But, numbers alone don't tell the whole story. To be effective, this data must be analyzed and interpreted in a user-friendly way to attain meaningful insights. In some cases, multiple data points and metrics need to be connected to glean actionable steps.
Direct access to your consumers via loyalty programs, email lists, and social media is a privilege. But this access also generates a significant amount of data that helps you gain a 360-view of customer needs. This wealth of information has the potential to drive real revenue. Technology startups, such as Narvar and Lily.Ai, that support access to shopper insights and analytics have the understanding and experience to work with disparate data sources to generate relevant insights. This method derives a rich fact base to support business decisions for all critical retail business processes. "In the face of unprecedented market shifts, business leaders require an ever-increasing access to data to accelerate innovation and forge new paths to a post-COVID-19 world," said Rita Sallam, VP Analyst from Gartner, the retail research and advisory firm.
How to Attract Local Buyers
• Start a customer referral program to capture word of mouth recommendations.
• Target local buyers through Facebook ads. Partner with local celebrities or influencers
to tout business.
• Add your business listing to local shopping directories and small business associations.
Retail analytics can deliver valuable intelligence to inform every aspect of your retail business. This includes sales and marketing to supply chain, inventory, and customer behavior. You can use transactional and loyalty data to inform merchandising, pricing, promotions, and inventory management decisions. 
Every in-person interaction, because there may be fewer of them, needs to count and serve the purpose of engaging the consumer long term. For example, suppose a specific in-store display was particularly successful at getting customers to buy an item. Using this information, you can find ways to replicate the results to drive sales of another product. With an understanding of what makes your customers tick (based on their behavioral data), you can tailor the types of messaging to use in your marketing and advertising campaigns.
Retail analytics can also help improve your operations and processes. An excellent example of this is seen in foot traffic analytics, which can shed light on a store's peak hours and traffic trends. Store owners can then use that data to optimize staffing and ensure that they have the right amount of associates on the floor at the right time. Leveraging retail analytics can lead to better resource allocation in your business. You'll be able to devote more time, energy, and funds towards the strategies, products, and initiatives that are driving growth versus the ones that are draining your cash.
Virtual Reality Check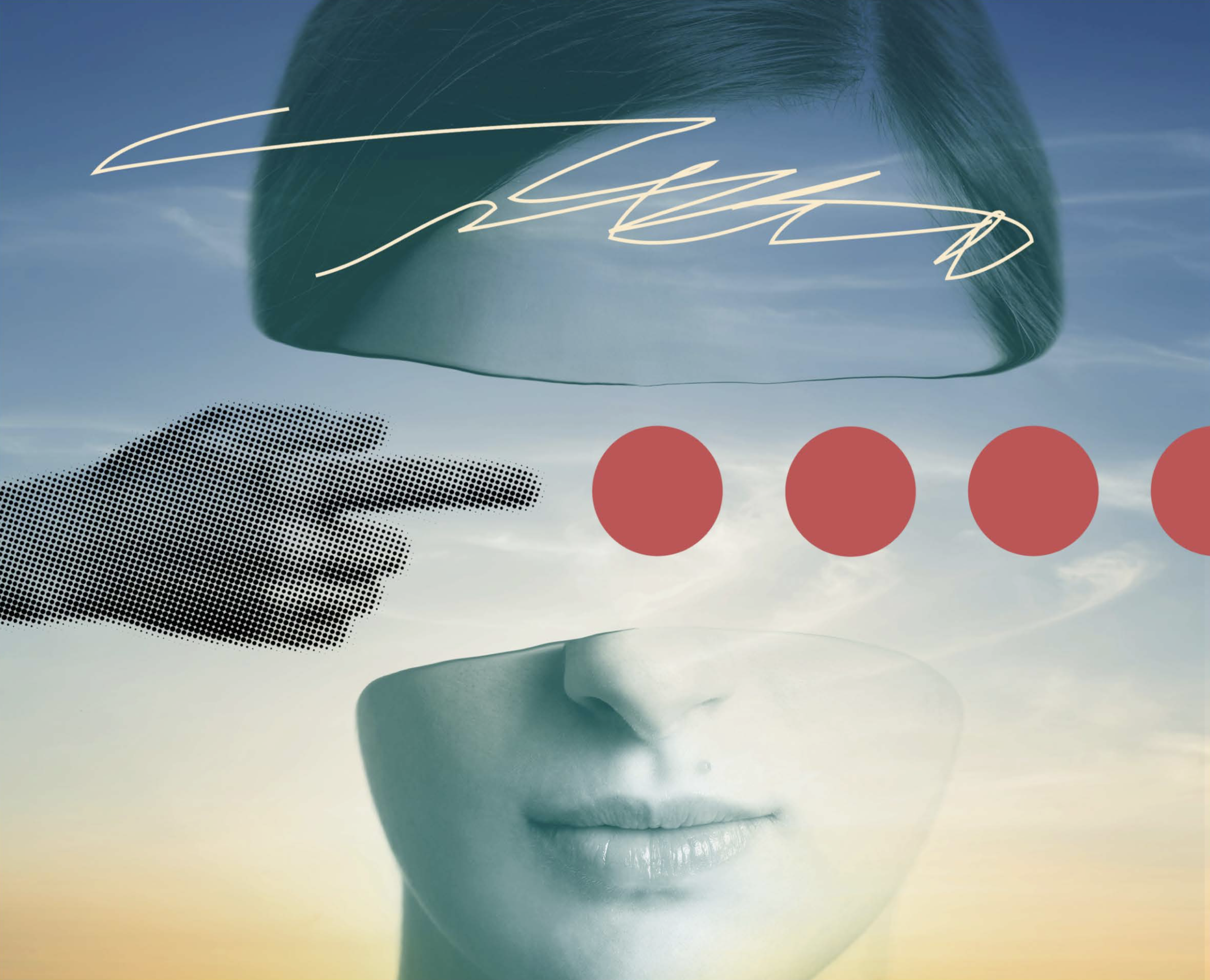 Augmented reality is quickly transforming into an essential technology for retailers. The COVID-19 pandemic has accelerated the shift.
AS THE PANDEMIC transformed nearly every aspect of life, people turned to previously niche technologies. Tools like augmented reality (AR) and voice-enabled devices saw a surge in adoption. As confinement orders became prevalent, consumers were left craving immersive, real-life experiences. Enter augmented and virtual Reality (A/VR) technology. Early examples of this technology allow shoppers to virtually try out (and on) products from home or on the go. These experiences allow for risk-free 'try-before-you-buy' scenarios and smarter decision making for consumers, especially when purchasing new or unknown products.
Users won't have to rely on AR tools to try products after stores fully reopen, but they may choose to. "This marks an important inflection point in AR trajectory, not only in retail but in mass adoption," said Helen Papagiannis, author of the book Augmented Human. Social apps like Snapchat and Instagram make it easier than ever to create AR tools through filters. In stores, AR technology, like navigation apps or electronic shelf beacons, will change conventional shopping dynamics by providing ramped up retail experiences that blur the physical and digital environments. Consumers will adopt augmented store technology if it alleviates time and provides seamless interactions.
Local Color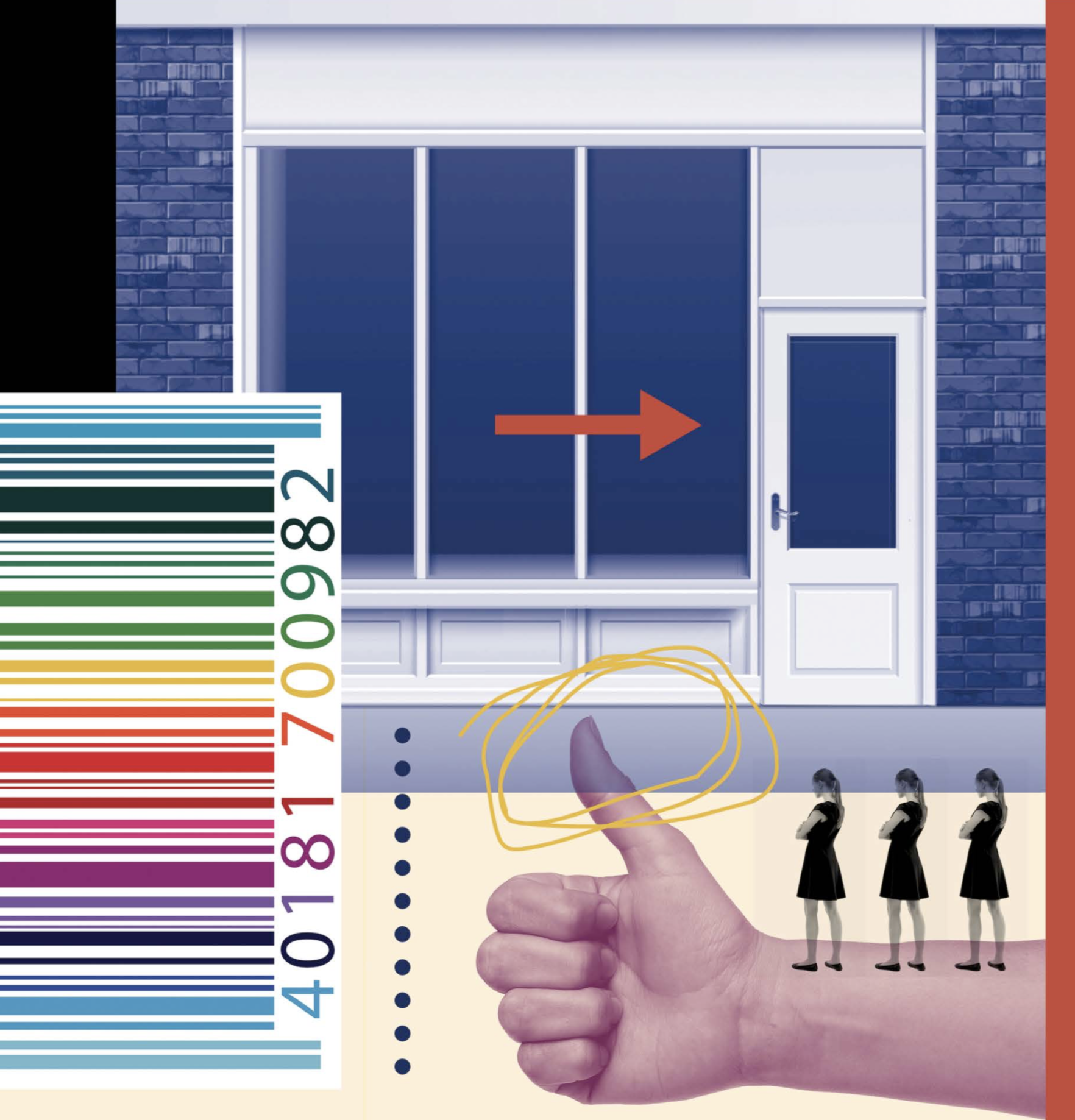 The initiative to shop local is here to stay and will help businesses thrive in communities big and small.
If the global pandemic has inspired anything positive, it's a sense of togetherness. Communities everywhere have banded together to close the social distance in any way possible and provide support to the most vulnerable. Shoppers have a strong pull to support small, independent businesses with unique offerings and personalized customer service. This is especially true for moms and dads. According to a Shopify's Market Insights report, parents of school-aged children are the most supportive demographic of local shops—64% said they are likely to seek out small businesses in their communities (vs. 54% among non-parents). Make the most of this sentiment by leaning into your strengths in your communications: how is your shopping experience or product special? Use your independence as an advantage and focus on specialty and authenticity. Think of your customers as guests; obsess over what will delight and surprise them, and then deliver on that again and again.
But first, you have to make sure local buyers can find you. Most consumers learn about local businesses through recommendations from friends or family, while others find them on social media. Influencers and social communities are indispensable for shop local initiatives. Look for parenting groups on Facebook for a cache of new customers. For brick and mortar stores, attracting passerby traffic is critical—so many buyers find out about shops in their area by walking around in their neighborhood.
Experience is Everywhere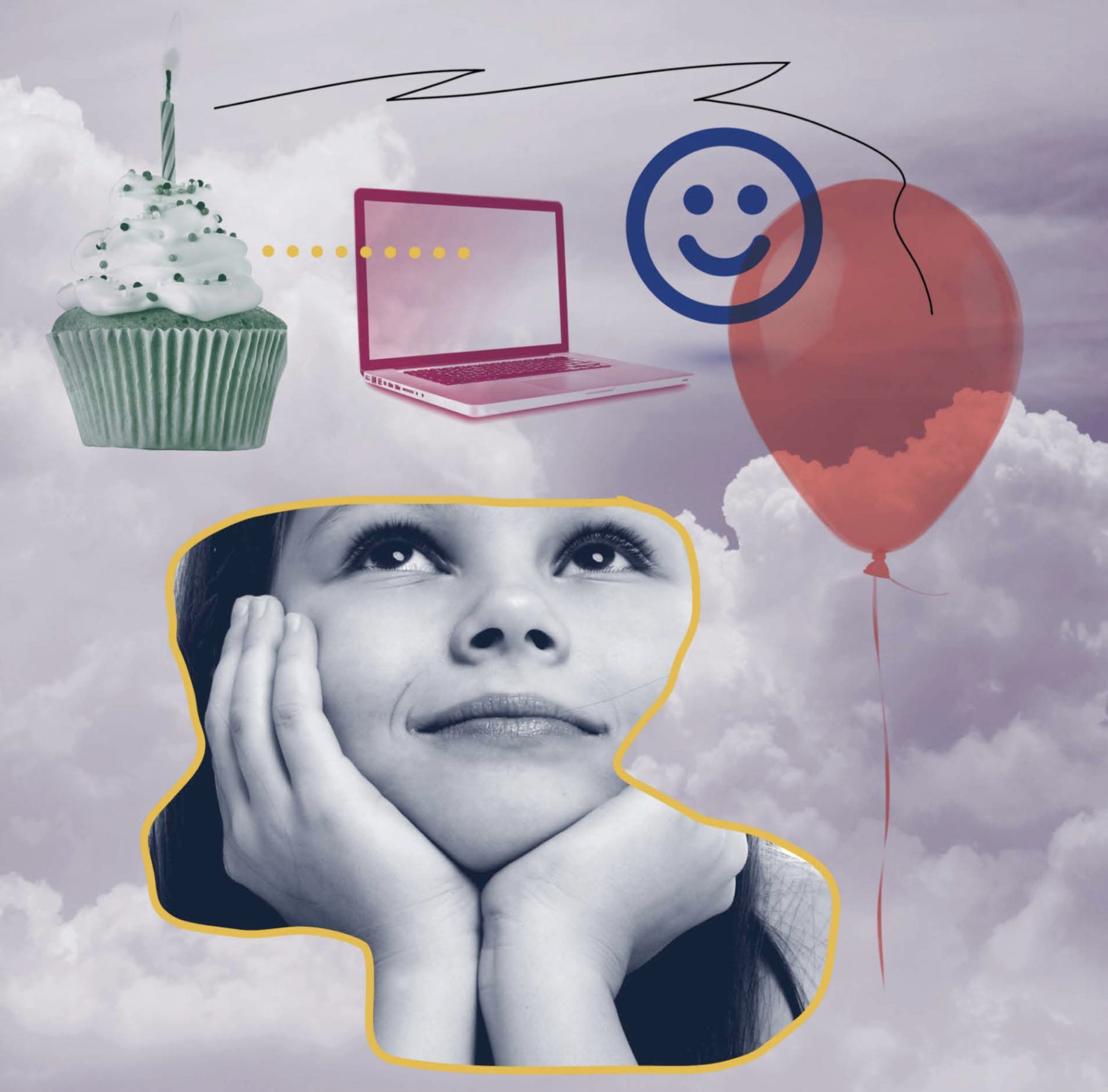 More than ever, the experience of shopping is as important as the products that are purchased. But what happens when the doors are closed?
EXPERIENTIAL RETAIL WAS an emerging trend that hit a massive roadblock during the pandemic when brick and mortar locations were forced to close temporarily. Camp, the family experience company that is part toy store, part playground, had to adapt quickly to replace the in-store events, like birthday parties and arts-and-crafts sessions, that were such an integral part of their business strategy. After Camp closed its doors in mid-March last year, it rolled out free, virtual events, including daily 30-minute birthday parties on its website. Tiffany Markofsky, chief marketing officer for Camp NYC Inc. gives us insight into how the company changed course to outlast the pandemic.
How has the pandemic affected your business? How have you adapted?
We worked very hard to pivot in the early days of the pandemic, but at the same time, we consider ourselves extremely lucky to have grown our business so much throughout this past year. We quickly started offering online virtual celebrations the week of March 16, 2020, which evolved into an online virtual events platform offering both free and private virtual events. Soon after, we partnered with brands to develop custom programming for families online and later on when restrictions eased in some markets, on-the-go outside, in safe and socially distanced formats. We are now in this perfect position to meet our families wherever they are, providing them with the same magical experiences in-store, in communities, and online.
Are there any business practices you adopted in 2020 that you would like to carry over 2021?
Yes! In fact, all of the new products that we developed due to the pandemic were built to endure and exist in a post-pandemic world. We were mindful to invest in things that we already had plans for. The pandemic accelerated our timeline or created new products that would serve our existing customer base and expand it and complement our in-store operations.
Since experience is so ingrained in the CAMP brand, what was the process to ensure your virtual experiences measured up to in-person experiences?
A few things stand out in our process. All of our events we ensured were designed to be fun, interactive, and playful. A key success factor was having our Camp Counselors (in-store staff) host these new virtual events. These Counselors are the same faces and personalities families would seek out in our physical stores each time they visited one of our physical locations. Having this consistency and presence ensured that our experiences had the same feel.
Another thing that we solved for was providing consistency and reliability with our online product offerings. CAMP is very much about ritualistic behavior and community. Our families would know that they can reliably tune in at the same time each week to enjoy another CAMP virtual experience. Lastly, we always personalize the experiences, call out Campers' names and provide feedback and playful interaction, so we don't lose that real connection.
How have the virtual experiences been received, and how have they helped your retail sales?
It's been incredible to stay connected to our families, reach new ones, and know that we provided families with a solution, especially around missing out on birthdays during the pandemic. We celebrated over 20,000 virtual birthdays and brought so much joy to families at a time when they really needed it. We expanded our customer base way beyond the neighborhoods of our five brick and mortar stores and also developed new brand partnerships with customized virtual parties and experiences over the last year. It's been a very natural process that feels very CAMP! We are here to help families answer the question "What should we do today?" and our virtual experiences are one other way in which we are delivering on that promise.