While most trade shows go digital (at least for the remainder of 2020) and many reps refrain from making in-store visits, virtual shopping is the only recourse for exploring Spring/Summer '21 collections. It's why virtual platforms like Zoom, NuOrder and Faire have become household names within the industry as buyers and wholesalers adapt on the fly amid a pandemic-induced new world order.
Eliminating the full-on sensory aspects to buying—be it reviewing materials, judging quality and fit, and verifying exact colors—means buyers must trust their eyes and ears that what they bought virtually verifies upon delivery. Of course, there are no guarantees. There are also hopes for a return to normalcy, i.e. attending trade shows, once a vaccine arrives. And there are those who believe the industry will never be the same again—virtual buying is here to stay.
Here, five retailers from across the country reveal ways the pandemic is changing how they buy, when they buy, what they're buying and from who, and what the future for buying may hold. One thing is for sure: buying will never be the same again.
Shanlee Johnson
Little Birdies Boutique
Washington, D.C.
How's your SS21 planning going? I just had a virtual appointment with a showroom in Atlanta, and it wasn't too bad. Everything is so advanced now. If you hold the camera up close enough to the fabric, a buyer can get a pretty good idea of the feel and fit. It's also important to get feedback from showroom owners. I mean, would I prefer to touch and feel the garment myself? Of course! But this works for now.
What are you focusing on for next spring? I've changed my buy almost completely. In the past, we've done a lot more formal, dressy pieces. For Spring '21, I cut formal wear back significantly and swapped it for everyday pieces. Play clothes, pajamas and baby gifts—that's where it's at. Plus lots of accessories. Just like you're seeing in women's fashion, we're focusing on knot headbands, pearl barrettes and tortoiseshell clips.
Are toys and games still flying off the shelves? Definitely. We're selling more home activities than ever before, such as puzzles and DIY necklaces from Gunner & Lux. Sunnylife has also been a great resource, offering fishing games and cool pool floats. Baby is another category that's going strong. Babies are still being born, so we're doing lots of gift-wrapped bundles. Showers will continue to happen—even if they're virtual.
Are you hesitant to bring in new brands, especially ones you can't shop in-person? Not as much as you might think. I always go back to the brands I have good relationships with, but I love finding new, small brands to mix in. I'm a small business myself, so I like supporting someone else working hard and putting themselves out there. I find a lot of those smaller brands on Faire. I'm obsessed with that site!
How has your private label collection been impacted by the pandemic? It's been challenging. We manufacture in Peru, and they're working with a very small staff and are barely able to get it all done. We had to chop our order in half. At this point, we're just taking things day by day.
What are you doing to make sure Little Birdies stands out from its competition? Being closed for so long, I really had the opportunity to change things up. I began by focusing more on our online business, which means adding more customizable options to our site. We will be offering custom intarsia sweaters as well as engraving options for spoons, cups, hairbrushes, rattles, the list goes on. Customers are now also able to monogram anything from our site.
What might the pandemic's long-term effects on buying be? I'm hoping for a reset on deliveries. We don't need 10 different collections per season, nor is it necessary for retailers to start receiving fall merchandise in early July only to have it on sale by September. Consumers are shopping closer to season, so if someone needs a sweater in the middle of February, I think they should be able to shop sweaters without a bunch of spring clothes crowding them. Moving forward, I hope what's in store will begin to match the actual temperature outside.
Maggie Tucker
Magpies Baby and Magpies Girl
Nashville, TN
How is your SS21 planning differing from your usual procedure? It's frustrating. I used to breeze through a showroom in 10 minutes, make picks from multiple lines and move on. It's all about Zoom appointments these days, which are no less than an hour. But I know it's not just the retailer who is struggling with this new system. It's just as hard on the brands! They're having to show collections individually to every buyer over and over and over, all day long!   
What approach do you prefer in a Zoom appointment? I'm not every buyer, but I prefer when a brand has the line hung up and then just stands back, panning the entire collection while I make a selection. I'll just tell the rep, 'Second one, fourth one, fifth one…Okay, now can I see them all hung together?' That works best for me. However, I'd say the best 'appointment' I've had during this pandemic was with Rylee + Cru, and it wasn't even an appointment! They created a pre-made video for all of their stores, so at 11 p.m. I could watch, pausing and playing it at my convenience. I had NuOrder on one screen and the video on another. They also sent most of their retailers a swatch book, so I could see and feel the new materials. Now that is what it looks like to pivot as a really strong brand.
What is your gut feeling on next year? I'm feeling good about it. January is always such a pitiful month for us coming off of Christmas, but I definitely feel confident about February and March. In fact, I've invested more into Spring '21 clothing than ever. We've been really fortunate to not only maintain our local customer base, but we've captured so many new customers during the shutdown through our online store. With so many new clients on board with us, I need to curate enough inventory for my stores as well as more online sales.
What are you buying? We're looking at a lot of practical pieces. I haven't bought anything fancy, no special occasion items. I'm sure our top performers will continue to be everyday basics for baby and child, which means lots of easy-to-wear options: leggings, joggers, sweatpants, etc. Comfort is key through 2021. Kickee Pants, for example, had its best release yet for Spring '21. Rylee + Cru's 2021 collections are amazing, as well. I've never spent so much money with them! For swimwear, I'm loving everything from Shade Critters. Those three brands so far are my largest buys. I've spent over $10,000 with them per delivery, and they each have multiple deliveries. I know I can rely on those three brands to have quality fabric and exceptional fit.
What online ordering platforms have you enjoyed the most? I'm loving NuOrder, but I'm also writing a ton of orders on Faire. Retailers love it because you don't have to pay your invoice for 60 days. You can also place reorders online, 24 hours a day, seven days a week. The only downside is every Tom, Dick and Harry in town will have a brand from there. Faire doesn't provide the same protection you would get from an independent sales rep.
Anything else that might improve your virtual buying experience? One of the biggest challenges is half the stuff we see isn't actually on a kid. It's just a flat lay. When you look at a women's digital line sheet, the clothes are always on a model, and most offer videos as well. I understand that Covid-19 has made photo shoots more difficult, but many brands, such as Shade Critters and Rylee + Cru, were able to pull it off nicely. In my opinion, it's worth a shot because you'll sell more in the long run.
Do you think you'll ever feel safe enough to attend a trade show in-person? Absolutely! I can't wait to go to a market. It's triple the workload buying for an entire season without stepping into a showroom or walking the aisles of a trade show. I'm also a big believer in those buyer/vendor relationships, which are often fostered at market. I can't wait to confidently tell my customer again, 'I love this product. I handpicked it at market for you.'
Phewfula Frederiksen
Happy Mango
Atlanta, GA
How is your SS21 buy going? I've been doing a lot online, which stinks because I haven't been able to see many products. I'm not bringing in as many new lines as I would have if I went to trade shows, but even with that limitation I've actually brought in quite a few new lines. Most are brands with big Instagram followings, which means I know customers are looking for them.
What 'Insta-famous' finds have you ordered? Slumberkins is one I recently ordered. It has a range of learning toys. Bibs' pacifiers was another good purchase of late. I also brought in a new European line, Konges Slojd.
How has the pandemic affected your spring planning and budgeting? I've been taking things day by day, month by month. What's going to happen when/if kids go back to school? What's going to happen after that? We just have no idea, so I'm being very cautious. I'm not comfortable planning anything too far in advance. The only brands I've booked up until December are Angel Dear and Quincy Mae.
What items do you expect to sell well through 2021? Our industry serves the needs of children, and babies are still being born. Pandemic or not, parents can't bring their baby home without a car seat. The challenge becomes convincing families to buy from us instead of Amazon or Nordstrom. It's much safer to shop at a 900-square-foot boutique than at a mall. In addition, I doubt those competitors will be able to answer product questions with the same depth my employees can. Plus, we're CPST-certified to not only ensure the customer buys the right car seat, but we'll install it for you properly.
Is there a must-have item for babies during the pandemic? Carriers. Now that everyone is at home, I tell moms all the time to consider a carrier. Many are so focused on strollers and car seats they forget the importance of being able to carry Baby around the house with two hands free! I'm a huge fan of the Ergobaby Embrace.
If a trade show opened next month, would you attend? I'm not going anywhere this year. I don't know exactly what is going to make me comfortable enough to travel at this point. I don't even think a vaccine is the answer, necessarily. People just need to stay home. Cases need to go down. People need to be responsible. Period.
Lisa Washington
Taylor + Max
Rockton, IL
You are allowed to welcome customers inside but aren't yet. Why? It's my choice. I'm not 100-percent comfortable opening with pregnant moms walking in here. I have private one-on-one shopping sessions and curbside pickup, which continues to work well. My customers have really enjoyed the individualized attention and less crowded shopping environment. So far, everyone has been incredibly understanding and supportive.
Will you be attending any upcoming virtual shows? Yes, I will be checking out Children's Club and Playtime's online editions. I feel like we're going to see more of this hybrid buying environment going forward, so it's important to start getting used to it now.
Has the pandemic affected your SS21 planning? Oh, big time. Many of my brands are struggling with their production houses running behind. I'm in the middle of writing orders now, and I'm looking at everything so carefully—line by line. It's going to be a tough season, no doubt.
What categories are you emphasizing? Gift items and baby products. I mean, the world has been quarantined for months, so you can expect there's going to be a lot more babies soon! I'm buying more layette and shower gifts. As for the bigger kids, it's all about comfy loungewear.
Any brands that you expect to perform well? Rylee + Cru will continue to be a top seller for me. It's one of those comfy, non-fussy lines that moms love. Another, more niche brand that always does extremely well is Misha & Puff. It's higher end, but moms absolutely love the gorgeous Pima cotton and merino wool designs.
How do you expect customer behavior to shift over the next few months? Moms buy what they love. Period. However, I do see more moms holding back because of just how uncertain things are right now. It ultimately comes down to listening closely to your customers. Don't be afraid to ask them directly what brands they'd like to see.
Do you think the pandemic will have a long-term effect on the buying cycle? It's hard to buy immediates in children's right now, so I expect to see more frequent drops ahead. It's already happening in some of the bigger brands, like Mini Rondini, Bobo Choses and Rylee + Cru.
Barb Wright
The Bull and The Bee
Portland, OR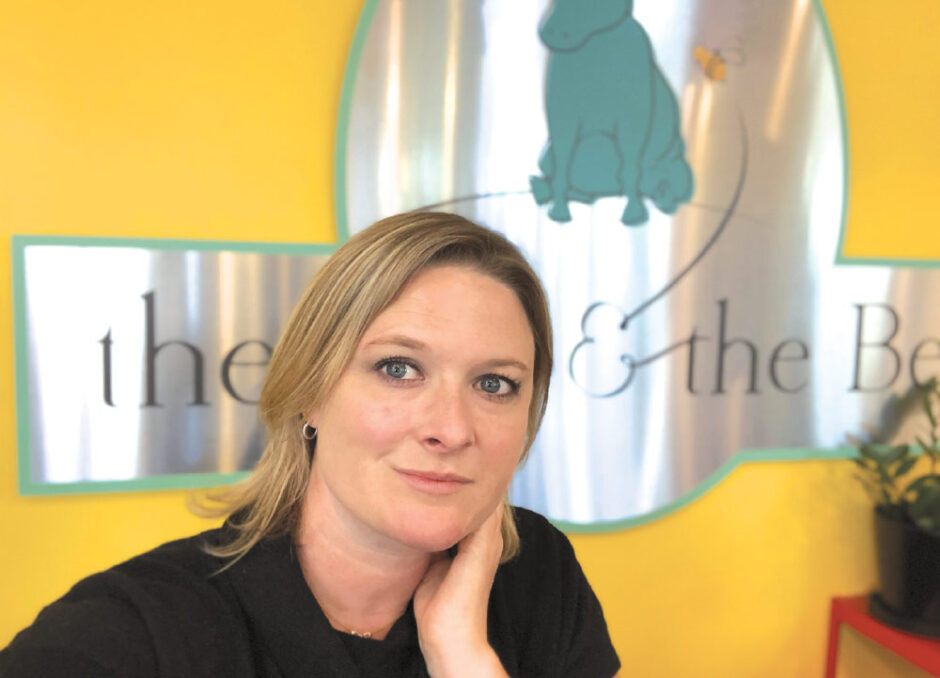 Will you be attending any upcoming virtual shows? Yes, I'll try it. I think it'll be helpful. It will give me the opportunity to participate in more shows than I normally would.
What's your biggest concern about buying for SS21? That I'm going to miss something. It's difficult to buy lines virtually, particularly ones with several print and body styles. It's important to let reps be your eyes and ears these days, but even the reps don't necessarily have samples at this point! It comes down to relying on what the line has been historically, and if something is too new, it may not be worth taking the risk. Seeing fabric swatches would help.
What's most important to your virtual buying experience? Search-ability is very important. I want a digital marketplace to make it easy for me to find new brands. I've been using Faire a lot recently. I like it because it's simple. Your credit card is in there, and it's wonderful for discovering new brands. Plus, they have net 60 terms. Can't complain!
Do you see your buying strategy shifting in the future? Yes. I would like to buy more immediates. There are a few brands I'm buying more conservatively now, but if they had immediates that would be very helpful in such an uncertain climate. Is anyone going back to school? What's going to happen after that? No one knows! So, if there's ever immediates available, I would surely snatch those up.
Who are your most trusted vendors? Kickee Pants and Magnetic Me always sell well for gift. Angel Dear is another popular one, especially its adorable little rompers! City Mouse is a top seller, and customers have really been loving the bubble-butt rompers for boys. I'm stocking up on those! Baby gear has also been selling like crazy. I've found that many places have low inventory when it comes to gear, so I've been getting calls from across the country to order one-offs that they can't find anywhere else.