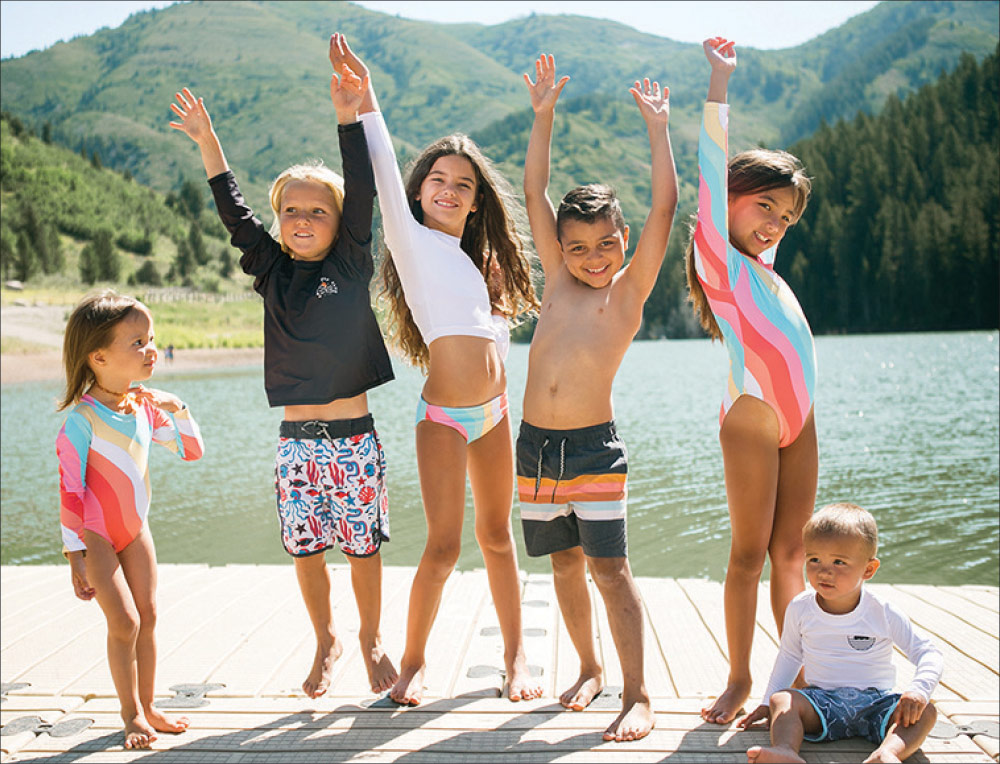 When the Covid-19 pandemic hit, lifestyle brand Feather 4 Arrow was in the middle of shipping its Spring 2020 orders. After ensuring her staff was safe and following the prevailing CDC recommendations, Jaime Riese, founder and CEO, focused squarely on her customers by moving all inventory from their warehouses to the team's office. "It was the only way we'd be able to seamlessly and safely continue to deliver to our clients," she says, noting the process allowed her team to maintain direct control over every piece of merchandise shipped.
Unsure when or if everything would return to normal, the team began focusing on online sales, connecting with customers to build a supportive community,  specifically through social media. "We invited followers to share stories and photos of their loved ones on the frontlines, as well as  post pictures of their friends and family in our clothing," Riese says. "The response was amazing!"
In May, the company appointed president Julie M. Rich, an industry veteran who served as Snapper Rock's vice president of sales and operations for over 16 years. Admiring Rich's ability to develop and launch Snapper Rock's global wholesale organization, Riese seized the opportunity to bring Rich aboard.
"I have always felt swim fits into who we are as a brand," Riese says. "When I brought Julie on, she really encouraged me to step out of my comfort zone and create a collection that is larger and more encompassing than we've ever created in the past."
For Spring 2020, Feather 4 Arrow made a splash with a capsule swim collection and will offer its first Resort collection in November. "This is our largest swim assortment," says Riese, citing a wide selection of casual, easy pieces to mix-and-match with swim, like classic vintage tees, shorts, lightweight cover-ups, rompers and dresses.  "We want our buyers to see, feel and understand we're creating a lifestyle brand like no other."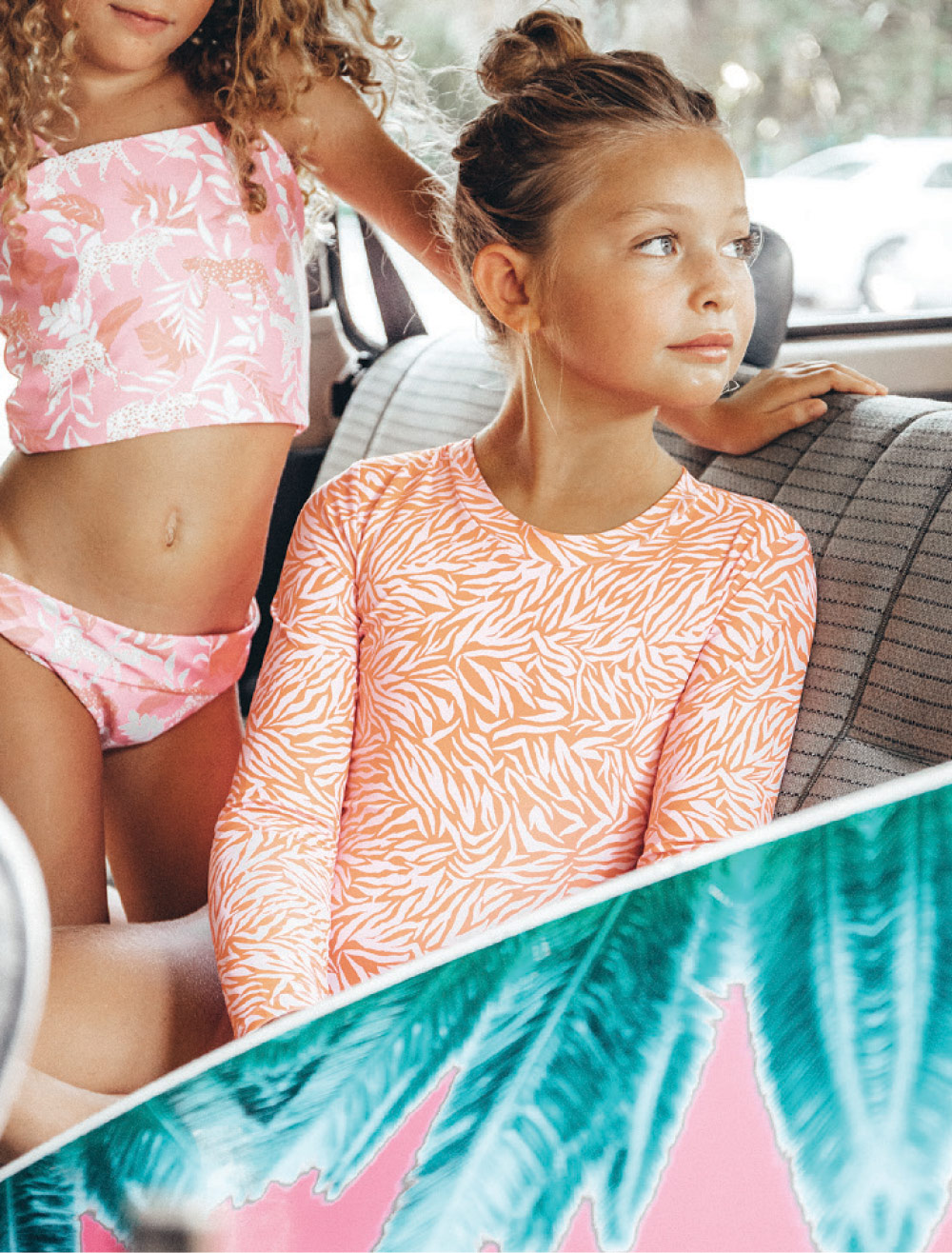 What makes your swimwear unique? We offer something for everyone while still staying true to our brand. Julie and I focused on designing and curating a collection for 2021 that would work with our changing world, bringing an innovative freshness to the market. For boys, we designed stretch boardshorts made from recycled coconuts and plastic. The material is not only super comfortable, but also anti-bacterial, odor-fighting, lightweight and fast-drying. For girls, we're offering many reversible styles, providing great value to our customers.   
How have buyers responded so far? The feedback has been extremely positive. The prints are a big hit. I'm particularly excited about our girls' offerings and the addition of tween. We really try to keep the pulse of men's and women's fashion, adapting sophisticated prints and colors for kid-friendly designs. 
What's the biggest trend in swimwear of late? Sustainability and UPF50+ sun protection. It's so important to find ways to ethically produce our product. We are continually working with our factories to source the best upcycled and recycled materials, along with ensuring the highest quality sun-protective fabrics. We rely on only the best materials.
How has Rich's experience influenced your swimwear collections? Julie's wealth of knowledge and expertise in the industry has brought a fresh new perspective.  She  knows what buyers and the end consumer want, and that is invaluable when you're designing and merchandising a new collection.
Where do you see Feather 4 Arrow in five years? We hope to be a global leader in outdoor lifestyle apparel, supported by a multicultural team across the world. As we grow, we strive to remain mindful of our core identity and the needs of those we serve.
What advice do you have for fellow business owners during this difficult time? There is no guarantee in business or in life. You must adapt to your customers' needs and your environment. Approach everything you do with humility, grit and determination.