Recently, I had the opportunity to bridge the social distancing gap with the debut episode of Earnshaw's Coffee & Conversation webinar series.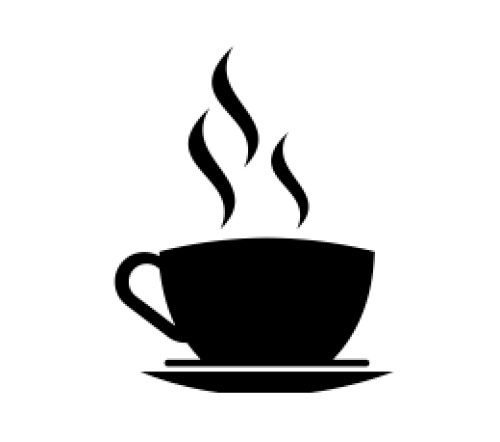 With the support of our sponsor, Appaman, we welcomed industry professionals to a "coffee hour" highlighted by a panel of three leading store owners from across the U.S. who discussed strategies they've introduced amid the Covid-19 pandemic. In the hour-long discussion, our panel detailed the unprecedented challenges they have faced and mapped out actionable solutions. I'm happy to report that our venti-size coffee klatch drank it all in and offered many creative insights of their own.
The conversation was informative and helpful. It was also therapeutic. We humans are social creatures. We are not built to isolate ourselves for months, suffering enormous anxiety and loss, with no end in sight without a vaccine. That's why it was such a comfort seeing so many industry friends participate in our webinar. Sure, the premise was business. But we are one big family. Hearing attendees check in on each other's well-being and how their families are faring in this crisis warmed my heart. We are not alone. We are all in this together, and through collaboration we can come out of this pandemic united and stronger than ever.
As we collectively suffer through the biggest administered time-out the world has ever known, we hunger for guidance. There are urgent matters like furloughs, loans, leases, return policies, sterilization procedures, providing PPE for sales associates and deciding what to do with all those leftover Easter dresses, to cite a few. There are also best practices for what I now call "social distancing staples," including curbside pick-up, next-day shipping services and FaceTime personal shopping. We discussed all these in detail during our get-together. Other pandemic pivot strategies include donation-based livestream performances, communities of small business teaming for virtual pop-up shops and even a giant N95 mask-wearing Easter Bunny delivering orders to local customers. (You can see that bunny on p. 32, along with a gallery of Instagram shots showing how retailers are responding to this pandemic.)
For many retailers, this is the first time launching e-commerce platforms. Third party marketplaces are fine, except when shipping is, all of a sudden, delayed for weeks or longer. Now is not the time to stand pat or rely on others. For example, panelist Bridget Stickline, owner of Wee Chic Boutique, revealed how she got her ecommerce platform up and running in only a week! It can be done.
Similarly, many retailers are upping their social media game on the fly. Just because you might be more comfortable on Facebook, it doesn't mean you should ignore the potential to connect through Instagram, Twitter, Snapchat, TikTok, etc. Millions of consumers have been ordered to stay at home! What else are they going to do? Case in point: Stickline debated whether to operate her ecommerce site 24-7 via a chatbot installment. She's sure glad she did. While she now is regularly answering texts, DMs and emails from customers at 11 p.m., she believes they will remember her for going the extra mile.
Now more than ever it is critical to make a meaningful connection, especially as millions of consumers reevaluate how and where they shop and what brands they buy. This pandemic has put everyone on notice. Allegiances are up for the taking. The fact is most parents can't even consider shopping until homeschooling, dinner, bedtime and their own upside-down work schedules have all been attended to. So the more accessible and accommodating you are, the better.
Adam Herman, general manager of Mayoral and the author of this month's moving Op-Ed piece (p. 8), also stresses the importance of building close customer relationships in these unpredictable times. Consumers are desperate for a distraction from the daily dystopian newscasts. A little creative escapism can go a long way, especially with kids cooped up in their homes all day. Herman recommends outside-the-box collaborations, like Zoom fashion shows co-sponsored by a local pizza shop, a virtual evening story hour co-sponsored by a local ice-cream parlor and a Saturday morning virtual kids' yoga hour sponsored by a local instructor and juice bar. As trying and scary as this pandemic is, Herman firmly believes our wonderful industry will persevere—just as it has through previous wars, recessions and pandemics. We humans will never stop adoring our children. We will continue to celebrate those first days of school, graduations, summer camps and many other life milestones. And it's our industry's job to make sure our kids look absolutely adorable for every occasion and every cherished memory.
Stay safe, stay well and stay connected! I look forward to "seeing" you all, warm mug in hand, in episode two of Earnshaw's Coffee & Conversation.