Kevlar-lined bulletproof book bags for back-to-school? Girl empowerment messaging in support of anti-sexual assault and harassment movements?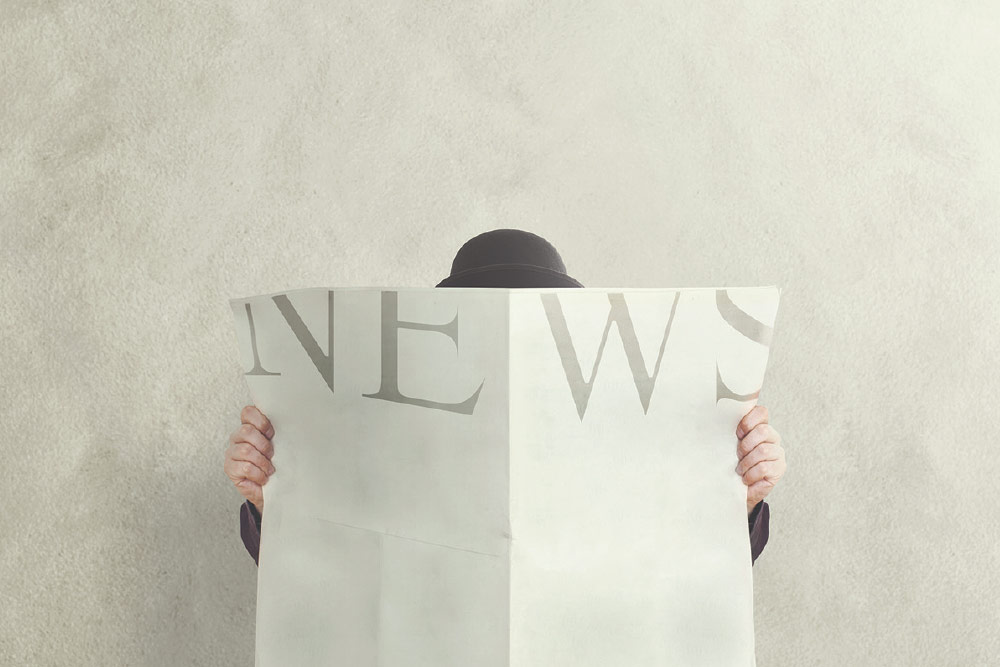 Kevlar-lined bulletproof book bags for back-to-school? Girl empowerment messaging in support of anti-sexual assault and harassment movements? I never thought these distressing and adult-themed topics would be lead stories in our European fashion issue, let alone featured in a magazine about the childrenswear industry. But here we are. A new (distressing) age is upon us.
But just like the epic and disruptive change coursing through retail of late, the new normal is jarring, scary and downright ugly, but it's something Earnshaw's can't ignore. It's our duty to cover the impact these pressing issues have on our industry. We cannot distance ourselves or pretend they're not happening. Sadly, too many children are victims of these tragedies. These are our customers. We owe it to them to care and try and be part of any solutions. How we, as an industry, adapt, react and support the needs and concerns of consumers is critical. For starters, they are looking to us in the form of protective gear for potentially life-saving answers as well as inspiring messaging of moral support.
In the wake of the Florida high school shooting last month, that all-too-familiar scene of panicked parents standing outside waiting to see if their loved one would make it out alive played out on national TV—again! According to published reports, it marked the 17th school shooting in 2018, alone!! It's more than twice as many as this time last year!!! While America takes up sides—once again—on the debate over gun control, many parents aren't waiting around for laws to be passed. They are looking into ways their children may not become another grim statistic. Buying a $400 bulletproof backpack, for example, is peanuts, considering the ROI such an accessory might bring. At the very least, the investment may give a little peace of mind to them and their child. In our Scene & Heard article (p. 6) about the recent surge in bulletproof backpack sales, one mother shared the difficulty of having to explain to her son how the new backpack could "protect him from the bad guys," comparing it to having special powers like his favorite superheroes. Equally disturbing are the stories of young kids who've approached their parents with concerns about safety at school and are seeking protection. One news outlet reported about a young boy who asked his mother for new shoes because he felt his light-up sneakers would make him easily noticed during an attack.
Just as what a child wears or carries might be a life-saving decision, a growing number of girls (and their parents) have decided that their apparel can send a message loud and clear: enough is enough! The #MeToo and #TimesUp crusades against sexual harassment and discrimination have increasingly crossed over from protest marches into everyday fashion statements. Young women and girls are wearing their feelings on their tees—literally. Our Special Report, Hear Us Roar! (p. 8), dives deep into the burgeoning girl power fashion movement: who, what and how-to advice on merchandising what can be a controversial trend if not presented properly.
Enter Earnshaw's, again. We are here to be a sounding board for our industry to debate and discuss all matters of relevant interest. We welcome your feedback and suggestions. We are all in this together—one big childrenswear community. We want to be a part of the solutions. Topics surely need not be all doom-and-gloom, either. There's a bright side to embrace and expand upon, as well. We must acknowledge and celebrate the beauty that is children's fashion—like we did once again in this month's fall fashion story, Mod Squad (p. 20). Photographed at a studio in Paris, the array of beautiful European labels feature mixed materials and bold colorways in contemporary cuts with dazzling embellishments. Très beau, indeed!
Our industry puts smiles on the faces of millions of kids and adults every day. We provide warmth, comfort, protection and style. We help generate self-esteem and outward positivity. If we can harness that power of good to address causes important to children, all the better. We must always be supportive of our ultimate consumers. They are the future. We put clothes on the backs of kids, and we should have their backs, too.