Little girls and boys tiptoed through the tulips, played in the poppies and hid in the hedgerows for our September fashion story, "Gnome is Where the Heart is," which revels in the magic and kitsch of childhood. Before the shoot we reached out to friends and family and scoured eBay to source a fun array […]
Jennifer Cattaui
Editor in Chief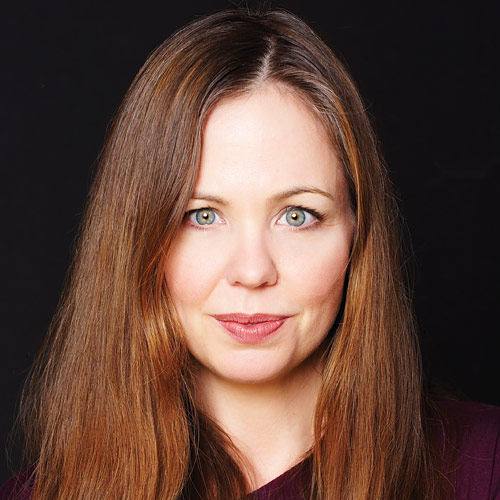 Little girls and boys tiptoed through the tulips, played in the poppies and hid in the hedgerows for our September fashion story, "Gnome is Where the Heart is," which revels in the magic and kitsch of childhood. Before the shoot we reached out to friends and family and scoured eBay to source a fun array of garden gnomes with the requisite weather-worn authenticity. When the team arrived on location in Bay Shore, Long Island, with bins of fantastical figures and floppy red hats, the sky opened up and the rain came down. At the same time, though, the sun persevered, letting its light dance upon the garden's riches. The result, you will see, is storybook perfection.
But as everyone knows, happy endings are hard work, especially for new parents navigating the market of infant and toddler necessities. As retailers, we play a crucial role in helping pair new families with the perfect products for their tots and demystifying the baby world for new and expecting parents. Our feature, "Baby Boom," includes loads of tips on helping your shoppers stock up on the best items for baby and filling your store with today's must-have registry items.
Speaking of must-have baby items, we had the pleasure of toasting BabyBjörn's 50th anniversary with company President and Founder Björn Jakobson. We then got the latest on the company's North American business from exclusive distributor of the brand in the U.S. and Canada, Niklas Gerborg of BabySwede. The key to the company's continued success Gerborg says, is delivering a classic product in fresh new ways—the same technique many retailers are taking nowadays, by negotiating product exclusives and developing bespoke lines as a way to set their stores apart in a competitive industry. As we found in our feature, "Original Recipe," it can be a risky strategy, but if approached carefully, exclusive items will woo shoppers with uniqueness and may pay off in increased margins.
Also in this issue, our Nine Things column focuses on new exhibitors at the ABC Kids Expo, which debuts at its new location in Louisville, KY, on Sept. 23. Looking for things to do in Louisville after shopping the show? Don't miss "On the Road," which highlights what to do and see beyond the walls of the convention center. I, for one, am excited to explore the city.
We hope to see you next month at ENK for the Earnie Awards and the inaugural Earnshaw's Hall of Fame, where we will honor our industry's top companies and favorite faces.