As children's retailers begin preparing for the bustling back-to-school shopping season, many merchants are filling their calendars with in-shop storytimes to entertain local children and lure customers. At Alexis Eyler's boutique, Lollie, located just north of Chicago, tots are treated to regular performances by Nili Yelin, a 12-year veteran of New York's theater industry, a […]
A New Chapter
Kids gather for storytime at Lollie.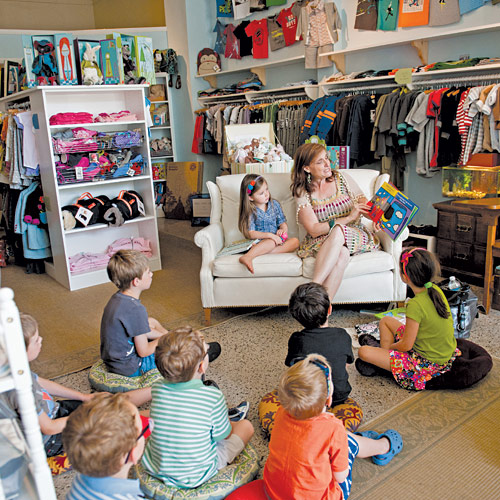 Read for a Reason
On Oct. 6, more than two million children across the country will gather at shops, libraries, schools and playgrounds to listen to the classic children's book, Llama Llama Red Pajama, by Anna Dewdney. Jumpstart, a non-profit, organizes the mass reading as part of their Read for the Record campaign that aims to set the world record for the number of kids reading the same book on the same day. Presented in partnership with the Pearson Foundation, the campaign raises awareness about the early education gap in America. "Early language and literacy skills help set children on the path to school success. When children don't have these, they fall behind. Jumpstart helps preschool children develop these skills year round," says Jumpstart's COO and Interim CEO, Paul Leech. Get involved by visiting www.readfortherecord.org.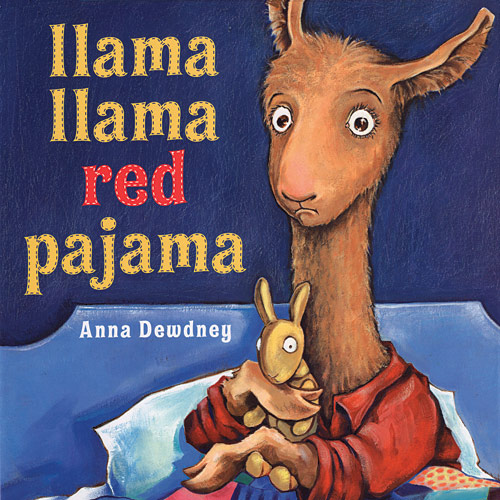 As children's retailers begin preparing for the bustling back-to-school shopping season, many merchants are filling their calendars with in-shop storytimes to entertain local children and lure customers.
At Alexis Eyler's boutique, Lollie, located just north of Chicago, tots are treated to regular performances by Nili Yelin, a 12-year veteran of New York's theater industry, a frequent Saturday Night Live guest and a popular storyteller in the Chicago area. Eyler and Lollie co-owner Cheryl Del Campo were looking for ways to solidify the shop's kid-friendly bonafides and reached out to Yelin. Now, the third Thursday of every month draws book enthusiasts and parents looking to keep kids occupied during shopping trips. "Storytime brings a lot of people into the store, which is great," Eyler reports. "But, what I've found that's even better is it gives us a lot of free advertising. We have been working hard to improve the image of the store and also increase our visibility and this is a really good way to do it."
Giving each storytime a theme and creating continuity is important, says Eyler. "Nili comes up with themes for three months running—St. Patrick's Day was our first storytime theme and since then we've had springtime, beachtime and Mother's and Father's Day," Eyler says. As for selecting each event's book, local writers are a popular pick. "Nili is great at choosing local authors—she knows many of them. Duck! Rabbit! has been a repeat favorite."
The benefits of adding storytime to retail strategies are plentiful, says Sara Jane Strickland, owner of Sara Jane Children's Boutique in Savannah, GA. The pastel-painted shop offers beloved brands like Zutano, Tea Collection, Zuccini and Fit & Flitter, as well as a weekly reading hour with snacks to enhance the experience for the shop's smallest shoppers. When asked about what inspired the idea, Strickland laughs. "I have too many ideas for my own good. I remember when I used to work as a nanny and a local library would host storytime. When I opened the shop, I realized it would be a great marketing tool to bring the parents in and get the kids to interact with one another while the parents shopped."
At Strickland's weekly event, book titles like The Rainbow Fish, The Hungry, Hungry Caterpillar, Runaway Bunny and Fly Danny are read. Author appearances also stand out to customers, she notes. "You have to set yourself apart from discount retailers and big-box stores. We've tried really hard to tap into the community, which is what I feel the boutique experience is all about," she says. Not to mention, "It keeps kids thinking about books year-round, not just during the back-to-school season," Strickland adds. "It's really an educational experience for the children, and it's totally free." —Melissa D'Agnese