This is going to sound crazy given that most of the country has been hit by record snowfall this year, but I'm already looking forward to next winter. Though I'm typically a spring/summer type, eyeing the fall looks coming down the runway at New York Fashion Week has made me long for future cold snaps. […]
Caletha Crawford
Editor in Chief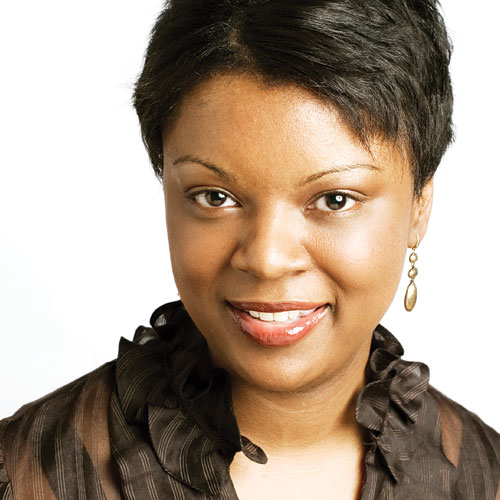 This is going to sound crazy given that most of the country has been hit by record snowfall this year, but I'm already looking forward to next winter. Though I'm typically a spring/summer type, eyeing the fall looks coming down the runway at New York Fashion Week has made me long for future cold snaps. Rich hues, cozy furs, body-conscious dresses, elongating trousers… The list goes on. Though many of the ideas have roots in recent past seasons, the designers have managed to make them look new and exciting—just the wow-inspiring shopping discoveries that would prompt me to part with my hard-earned money.
Reviewing the European collections that showed at the January Pitti Bimbo show gave me a similar feeling. It was refreshing to see looks that were not weighted down by economic woes but rather styles that served to tempt shoppers out of their miserly ways. In an attempt to be smart merchandisers, many brand managers overshot in seasons past and ended up with garments that were solid but staid. No more. Ruffles, faux finishes and fur run through looks that are as lush for kids as their adult ready-to-wear counterparts. In "Novel Ideas" (page 36), we give you a look at the exiting trends already trickling into the kids' world via European brands.
Back at home, designers have re-imagined a cultural staple: denim. Thanks to the near-universal embrace of leggings, jeans—while still an important part of any American's wardrobe—have had some heavy competition lately. With the advent of jeggings, however, denim companies have found a way to do their product in a way that better suits consumers' current tastes. Similarly, skinny jeans live on as the key silhouette for fall, with most brands offering multiple options, from simple dark washes to acid (now known as cloud) wash to motocross-inspired. In "Denim's Day" (page 40), we break down all of the important shapes, washes and treatments for the season.
Finally, you may have noticed that we've made a few improvements of our own. While preserving the elements you enjoy about Earnshaw's, we've provided a more contemporary format that better reflects the stylish, sophisticated direction of the children's wear industry—and yet another instance of wow. —Caletha Crawford